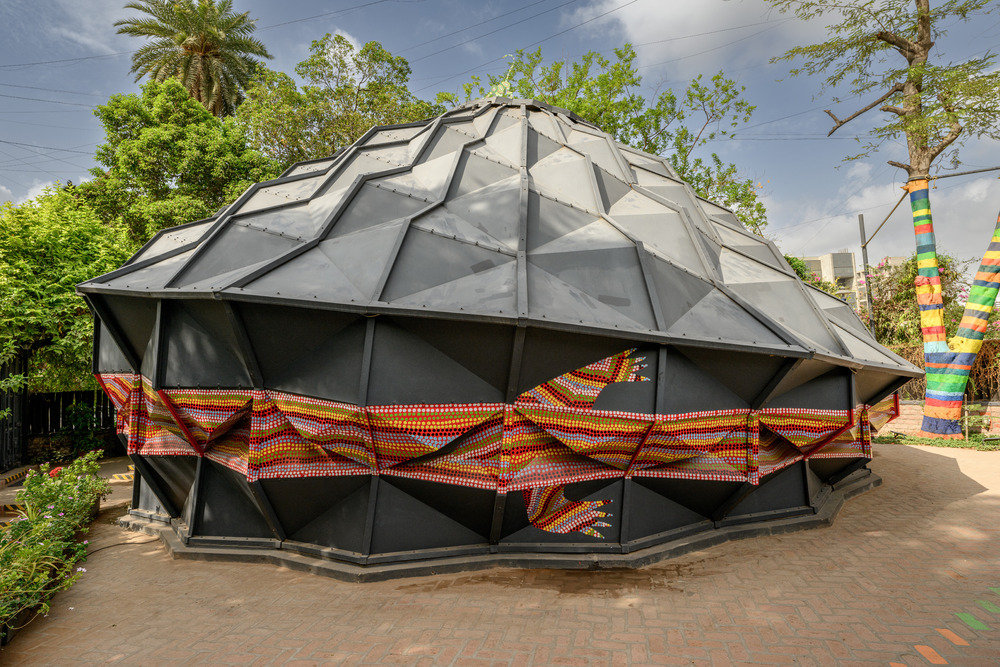 Darwin Bucky is a versatile black box from andblack design studio that can serve as a gallery, town hall, expo center, performance hall, or even a bar or nightclub. This innovative design is perfect for placement in public gardens, exhibition grounds, or city centers. The city of Ahmedabad was chosen as the cultural context, where similar performance theaters are already scattered throughout the area. A prototype with a diameter of 12 meters was used in multiple cultural events to gauge user demand for this architectural product, which can accommodate up to 100 people.
Darwin Bucky strives to achieve a harmonious blend of materiality and technological advancements in design, while also utilizing the craft knowledge of metal as a material. The design process incorporates advanced parametric models that enable the customization of various variables to attain the desired volume. The computational model can adjust to the base diameter and dynamic heights through optimized tessellation, resulting in enhanced material efficiency.
The Darwin Bucky is a modular building kit that can be easily assembled and disassembled on-site. Constructed from traditional materials such as steel, wood, aluminum, and glass, it offers durability and affordability on par with traditional buildings. Unlike many structures, the Darwin Bucky does not require a foundation or heavy equipment for transportation or assembly. This makes it an excellent option for locations with limited road access, scarce electricity, or where excavation is not feasible.
The design of the Darwin Bucky prioritizes structural performance, with aesthetics that are a result of a performance-based approach. By using half the materials of conventional buildings, the Darwin Bucky optimizes the use of steel to achieve material efficiency while still providing ample enclosed space.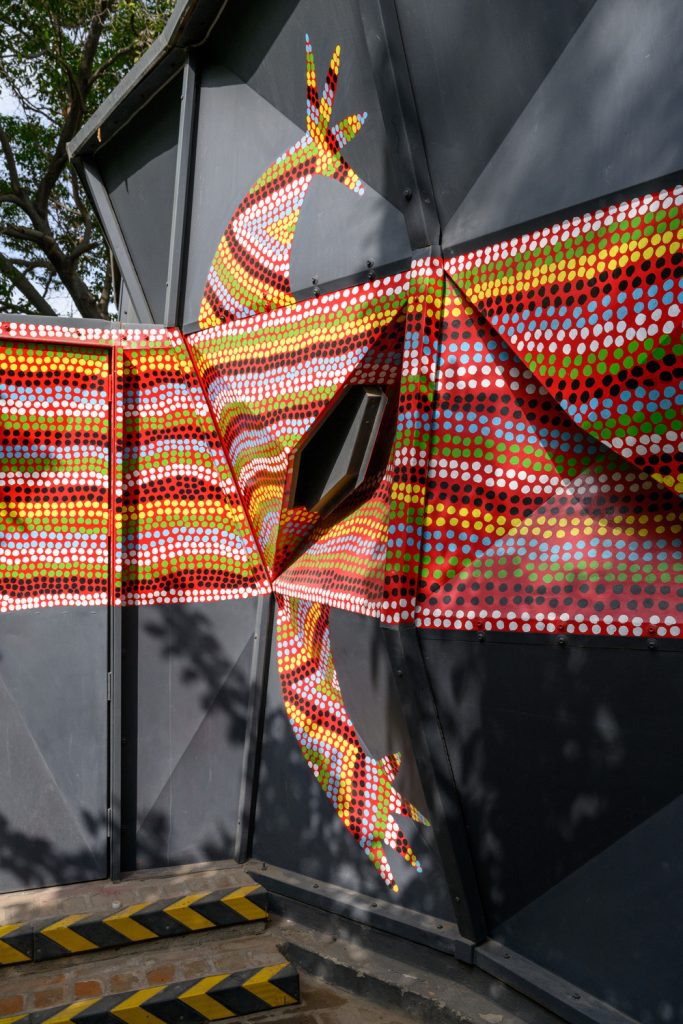 The unique aesthetic language is achieved with the intention of structural honesty. The spacious volume of 520m³ is achieved through a unique shell structure assembled on-site. A flat-pack system of 1mm thick folded metal insulated panels can be transported in a shipping container. Ridges mapped throughout the form anchor the structure to the base pedestal. The tectonics allows for an open floor plan of 116m², while the dynamic silhouette of the space breaks the monotony. This further contributes to a unique spatial experience for its occupants.
Darwin Bucky is accompanied by an in-built lighting system, audio-visual set-up, exhibition framework, and air-conditioning system to support a multi-functional space. All services are integrated to develop a unique structure adaptive to any climatic condition. While constructing this unusual form, fabricators, and installers acquired new skills and expanded their expertise. Furthermore, while using Darwin, an artist can create a variety of configurations of the display, stage, and audience interactions and let the audience experience a new sight in every visit from this versatile space.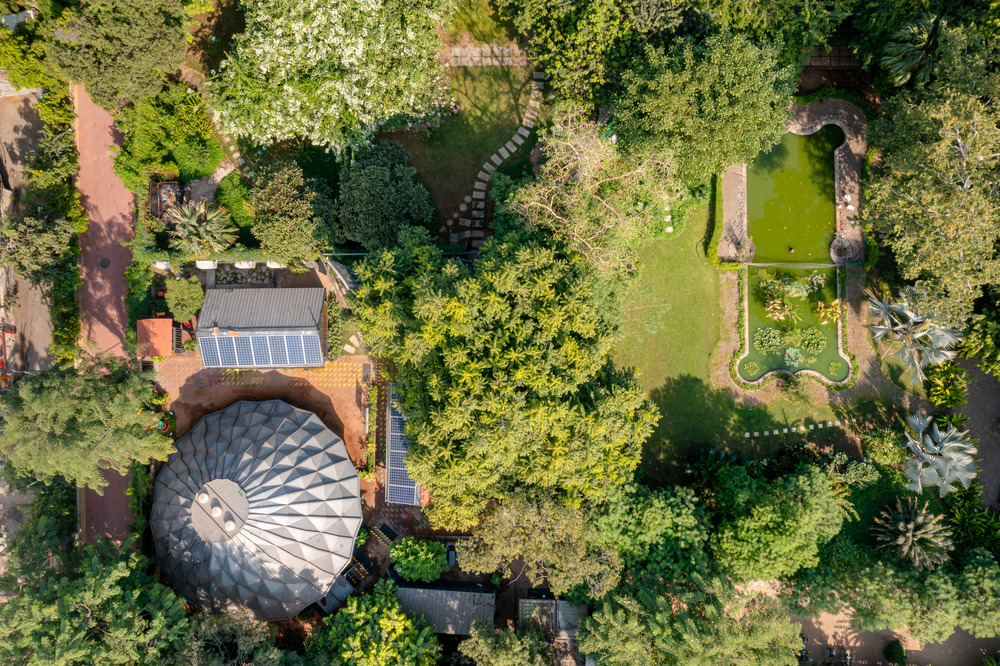 Project Info
Client: Abhay Mangaldas, Founder, Darwin
Architecture Firm: andblack design studio
Principal Architect: Jwalant Mahadevwala
Structural Consultant: Schafbock design+workshop
Lighting and Interior Design: Abhay Mangaldas