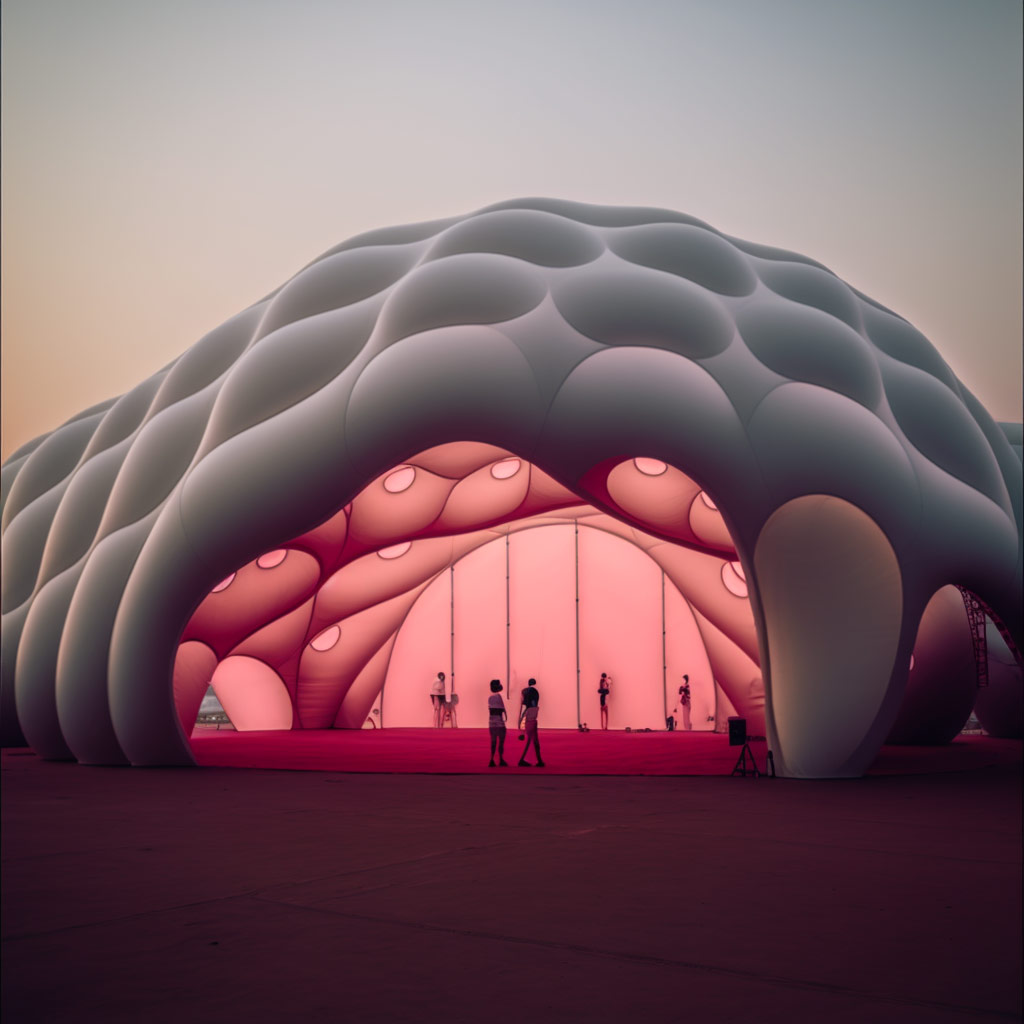 Designed by Ross Lovegrove, the "Cosmic Odyssey" design project features inflatable architecture for outdoor concerts and public events. These sensual structures are made from gold and white stretchable mylar, giving them a luxurious and eye-catching appearance. The architectures take inspiration from the natural world of underwater creatures, creating an alien-like futuristic and otherworldly feel. Their inflatable nature makes them easy to transport and set up, allowing for versatile use at a variety of events like Burning Man or large-scale concerts.
The sensual curves and shapes of the structures provide a unique and engaging experience for guests, inviting them to explore the immersive parametric interiors. The pavilions are designed to create a sense of wonder, with atmospheric light installations adding to the overall atmosphere. These installations are carefully placed to highlight the internal curves and shapes, to further emphasize a sensory experience.
As guests enter the structures, they are enveloped in a world of visual and tactile stimulation, with every aspect of the design carefully considered to create an almost anatomical journey of discovery. Cosmic Odyssey is not just a visual spectacle, with this project the boundaries of product design and architectural design are pushed to converge by creating an unforgettable and immersive experience for all who enter.
Cosmic Odyssey was created with a combination of hand drawings and text-to-image renders with Midjouney.
Ross Lovegrove, the artist, and industrial designer, will lecture for 45 minutes and answer questions for 15 minutes in the upcoming Computational Design: NEXT 13 online conference. Also, If you are curious to dive deeper into Midjourney, you can check the PAACADEMY's artificial intelligence workshops.