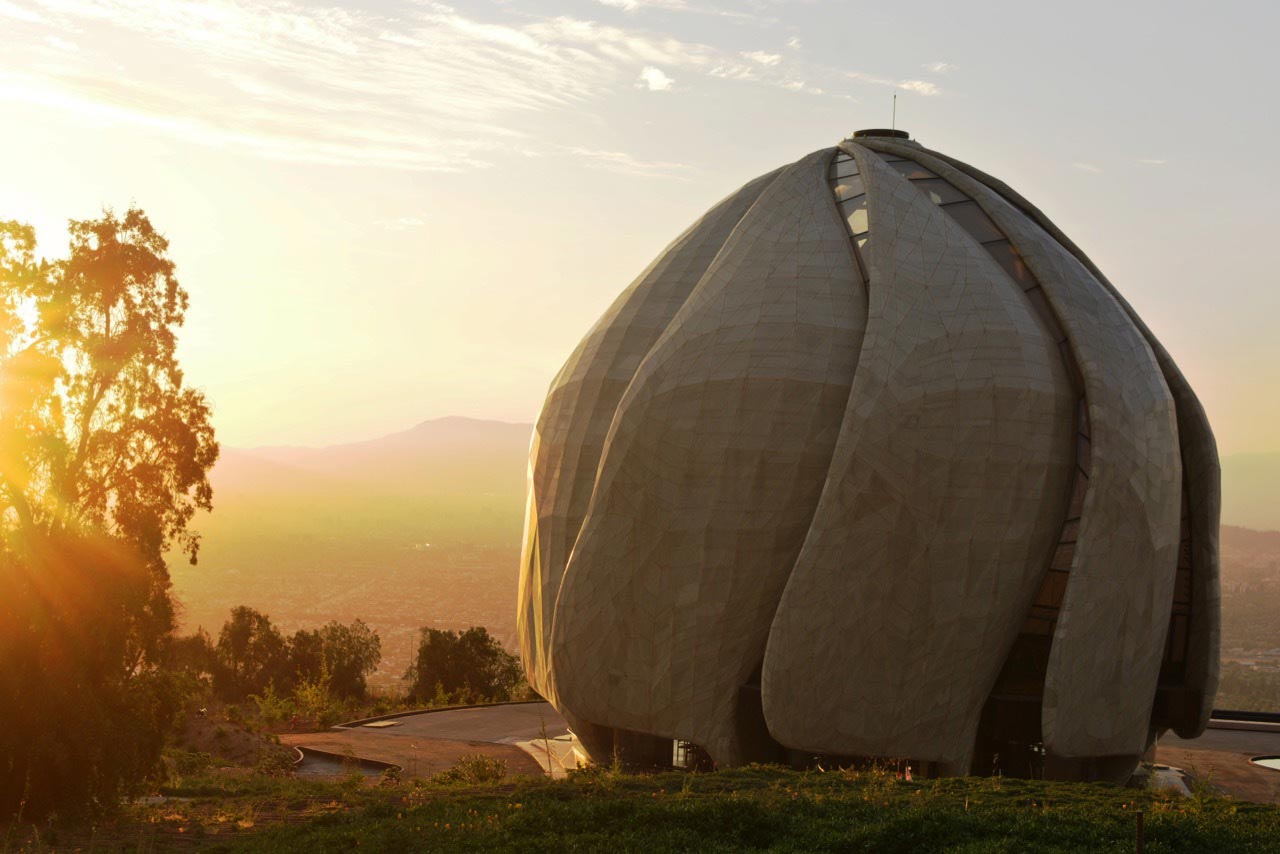 Faith triggers a capacious expression when confronted by an architectural aura. Our world needs a yearning to come together, connect and move our collective spirit. The Bahai temple envisioned by Hariri Pontarini Architects sits strikingly on Santiago's edge, nestling along the Andes' spines as a timeless and inspiring structural dome. Articulated in the architectural language of space and light, form and material, the structure implores Bahai philosophy and teaching interpretation.
The Temple with universal access coupled with spiritual and emotional factors transcend the architectural philosophy by Hariri Pontarini Architects. The project is the eighth and final continental Temple of the Bahai faith commissioned by the Bahai House of Justice. The design concept subsequently revolves around communal emotions, inviting everyone to one pooled capsule of life.
The striking form wraps the dome with its distinct landscape, seeking to come alive with an embodied illumination. Every flap of its nine identical and elegantly torqued wings indeed soars high with an oculus, distilling spiritual essence crowned from the top. The real enigma in addition emotes a buoyant crusade about its central axis, stating a pearl of permanence wisdom. The numerous openings on all nine sides, figuratively and symbolically chant the theme of human connectivity.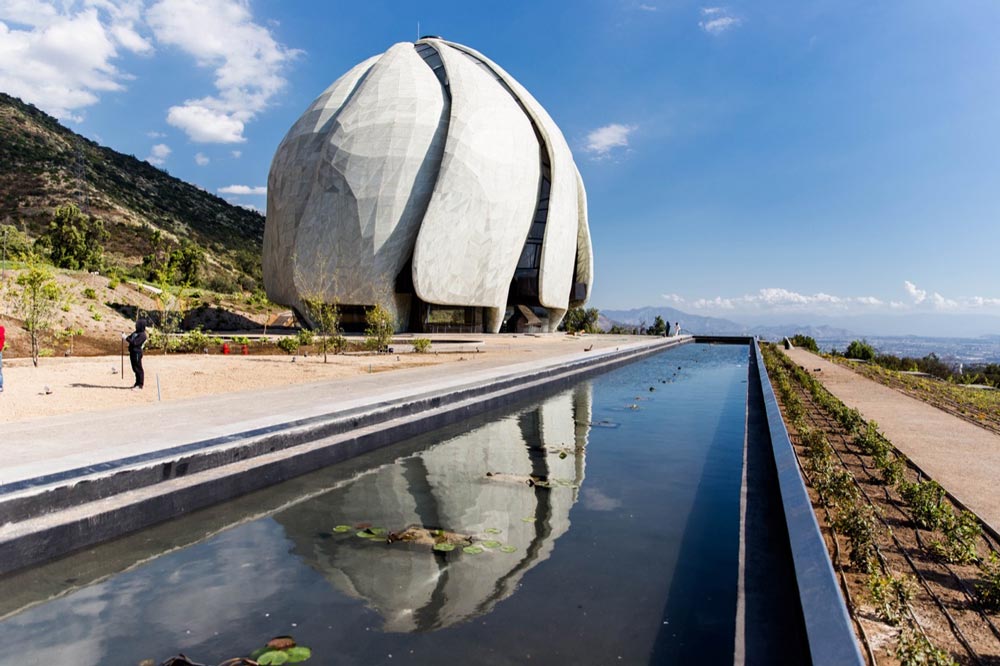 Summoning The Spiritual Aura
Adhering to the Temple's subtle landscape, the interiors imbibe an ecstatic spirit in everyone as they arrive. The life bound in the voluminous shell sparks soft light seeping and filtering through its reflective glass facades. Furthermore, the refined marble interior of the wings bathes visitors in warmth and compassion. The vaulted lines of the wooden benches summons people to assemble and sit next to one another in quiet contemplation and share the communal act of human affluence.
A mezzanine alcoved above permits those solitude seekers to gather themselves while trailing the community's interconnectivity below. The structure integrates intimate and delicate engineering that rigidifies the design. Thus it withholds the harsh weather in this earthquake-prone region for at least 400 years. Many artisans, engineers and craftsmen from Canada, US, Europe, Chile, and a team of global volunteers achieved this extraordinary feat. Like the building itself, the process moreover draws people together in unity and unwavering belief of spirit. Furthermore, they become the embodiment of human aspiration for harmony within miscellany.
The Bahai Temple has established significance attracting over million visitors to cherish the essentiality of the place within the Chilean social landscape, hosting community clubs, youth outreach programs and children's activities in partnership with the public schools. The Bahai Temple is moreover a timeless place where people feel at home, embrace their beliefs, and elevate humanity to the stars.
Project Name: Bahai Temple
Lead Design Architect: Siamak Hariri, Partner-In-Charge
Architects: Hariri Pontarini Architects
Local Architect: Benkal y Larrain Arquitectos
Stone Fabrication: EDM
Landscape Architect: Juan Grimm
Structural Consultant: Simpson Gumpertz & Heger, Halcrow Yolles, EXP, Patricio Bertholet M.
Mechanical & Electrical Consultant: MMM Group
Plumbing Consultant: Videla & Asociados
HVAC Consultant: The OPS Group