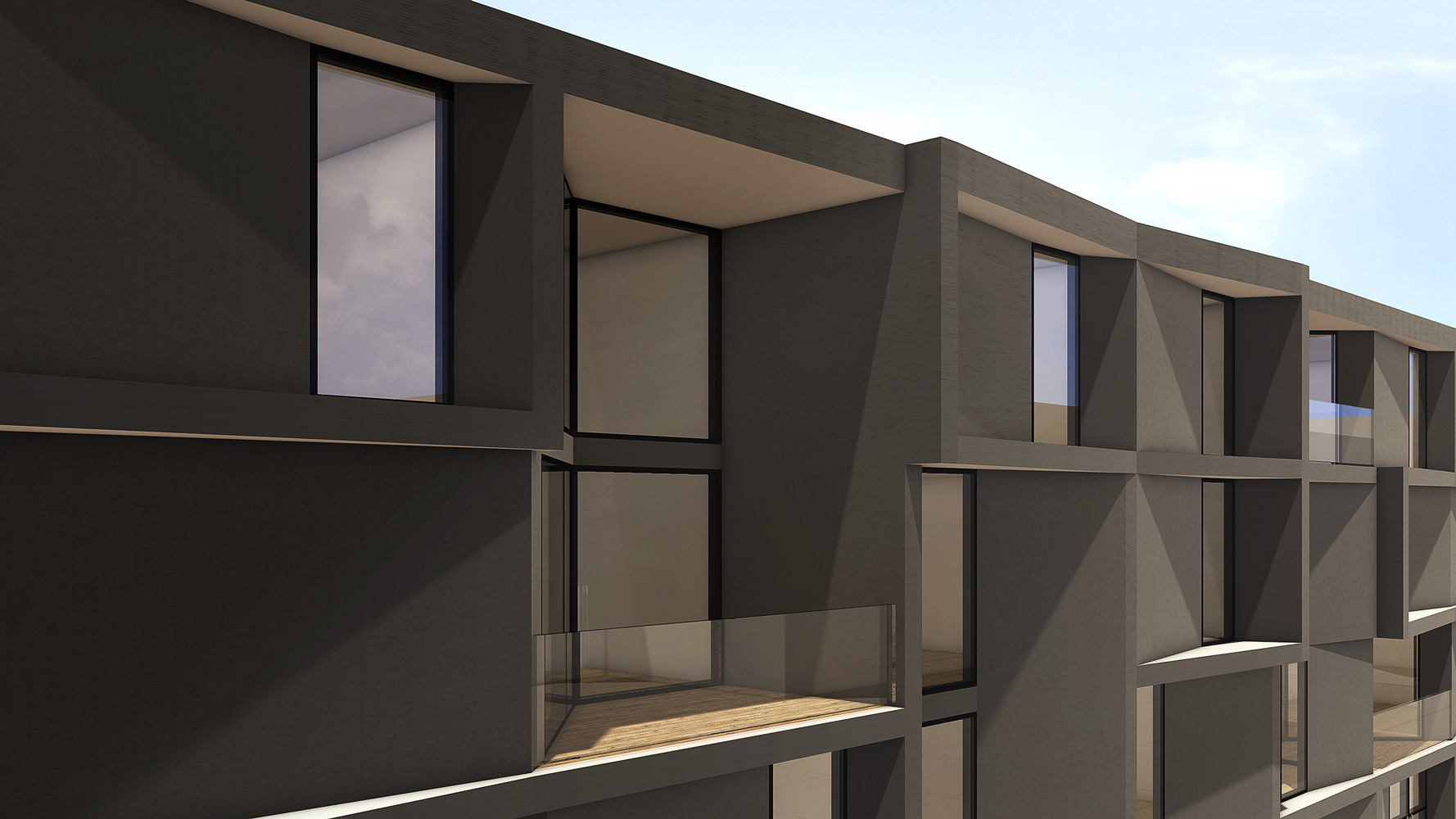 Text description provided by architects. Multigeneration Living Project by BAUWEISE Architektur is characterized by a well-balanced mixed use of living and working, trade and service. The floor zones in the direction of Babelsbergerstraße are provided for shops, catering, and workplaces, but the living areas are on the upper floor. The reason for the separation of areas is to solve the problem with the public and private spaces. All of these areas are formed to an orthogonal complete house. The different multiple floors of the flats build the fundament of "puzzles of housing".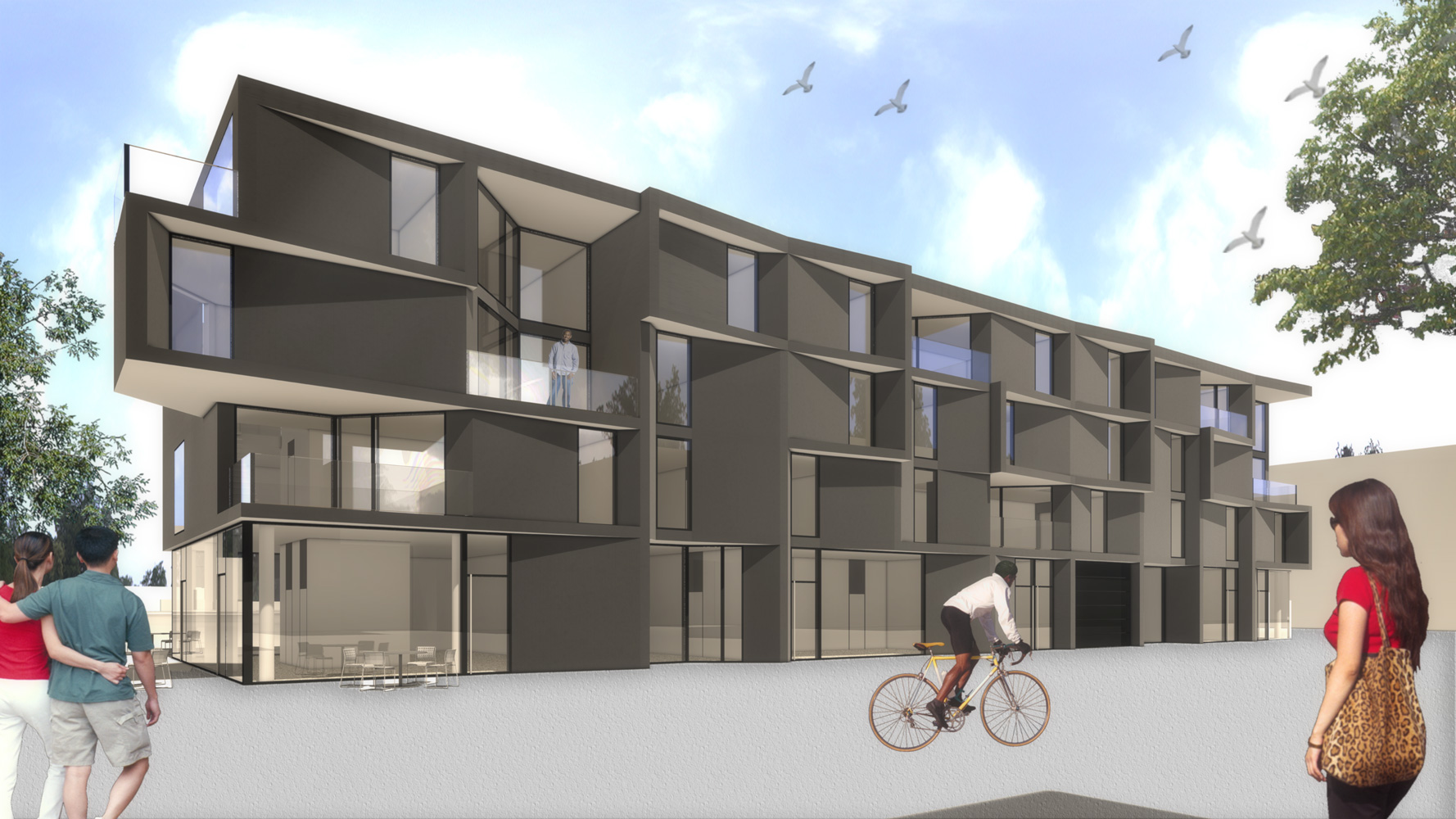 Due to the flats, which are orthogonal and horizontal nested, the nesting of the ground plan and section are equal, so that the geometrical arrangement resembles the classic Tetris game. This is a kind of drafting procedure, which allows us to say, that the rooms of a house can be realised and organize as a spatial relation.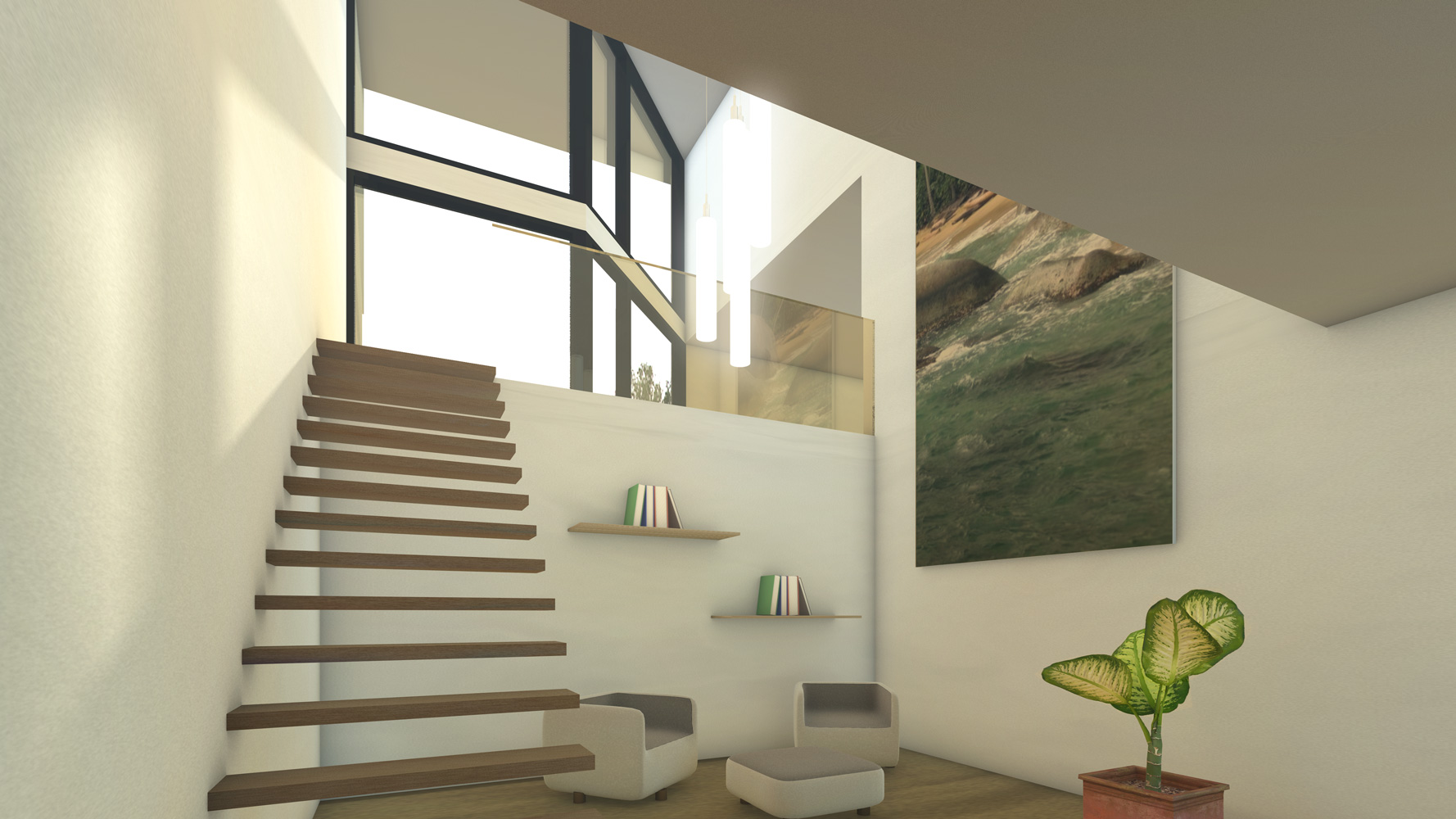 The purpose isn't the arrangement of living spaces on the floor plan level, it is more about the three-dimensional interdependence. Therefore, the facade is a space-creating element, which reflects inside, the interaction between in- and exterior. It can be noticed that the interior, inter alia, is defined by the incidence of light and shadow zones.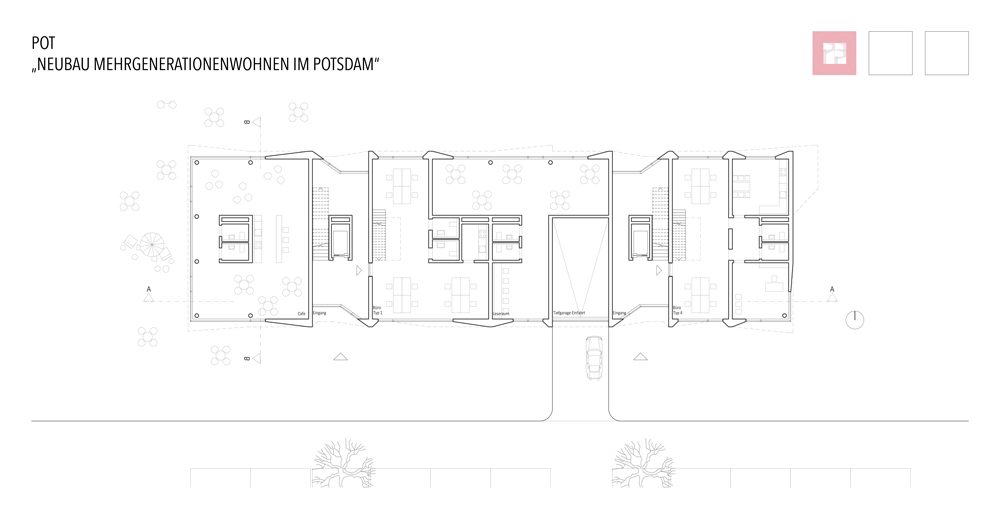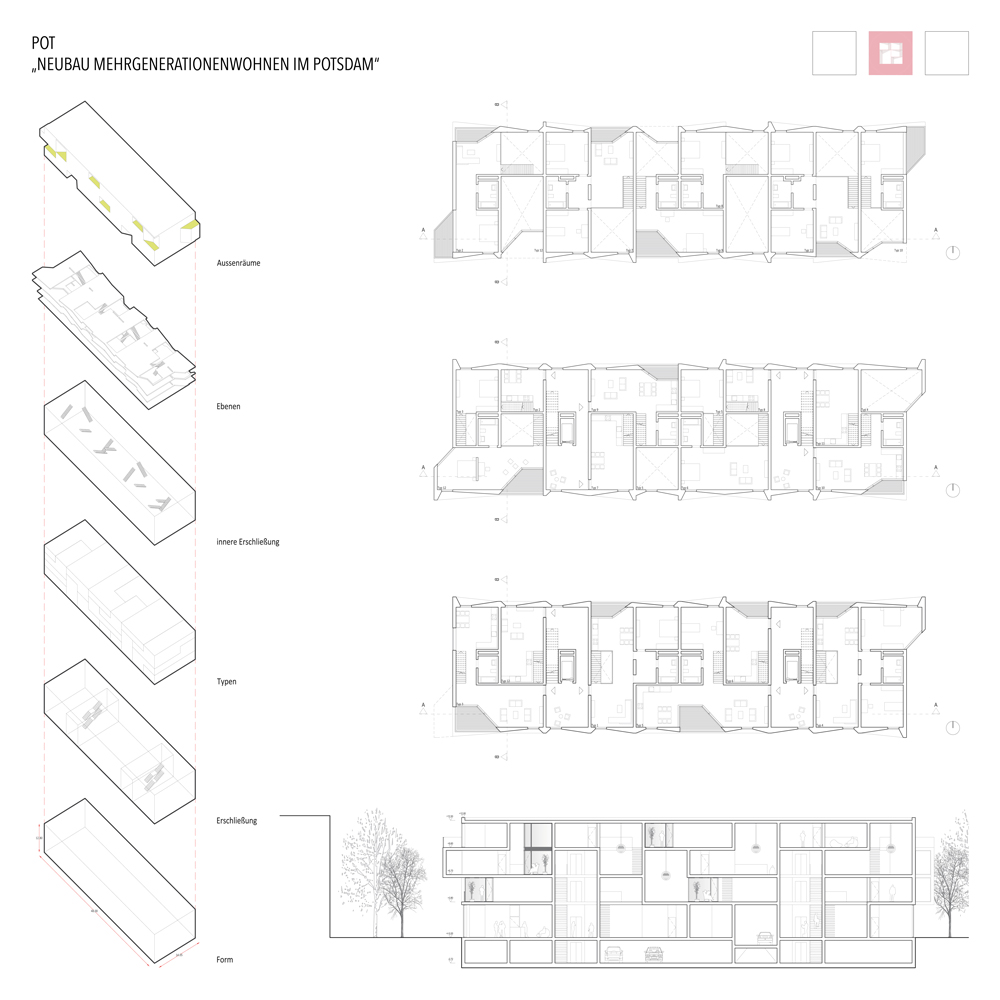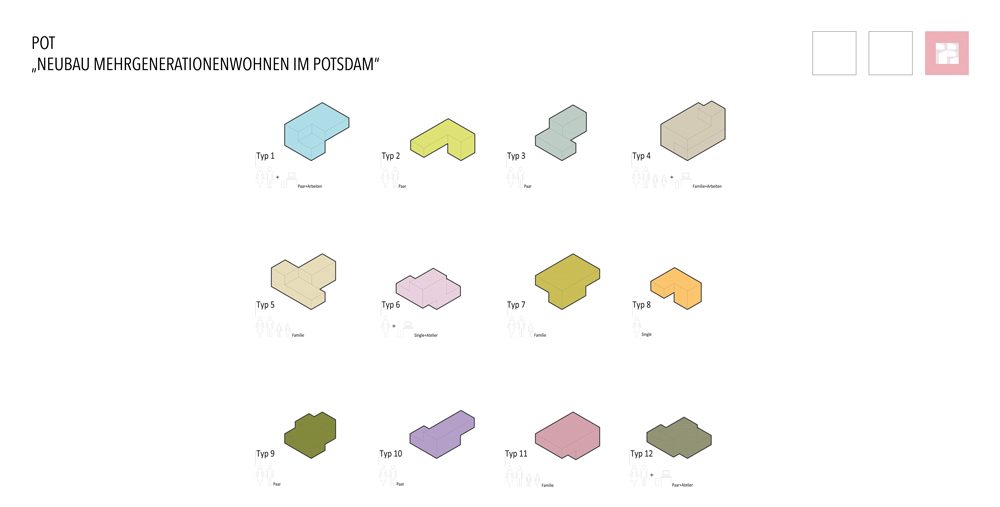 Project: Multigeneration Living
Ort: Potsdam – Germany
Gross floor area: 2.400 m2
Realization: 2024
Architect: BAUWEISE Architektur
Website: www.bauweise-architektur.de