Ayla Golfclub by Oppenheim Architecture in Aqaba, Jordan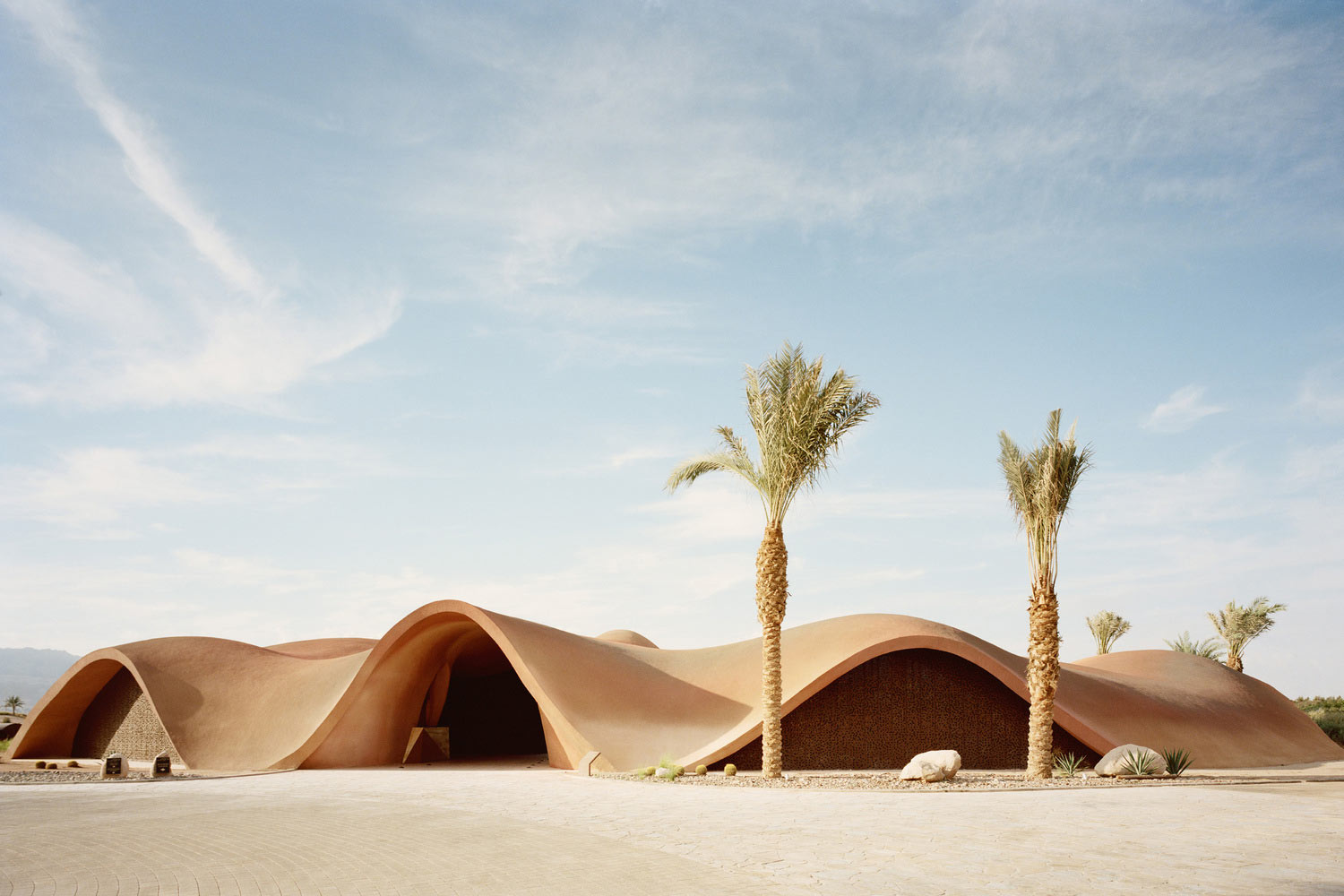 Oppenheim Architecture has designed this golf clubhouse to mimic the surrounding desert. Set across 13,000 square feet in aqaba, jordan, the building's unusual form is made up from curving components covered in a layer of unifying shotcrete – sprayed concrete.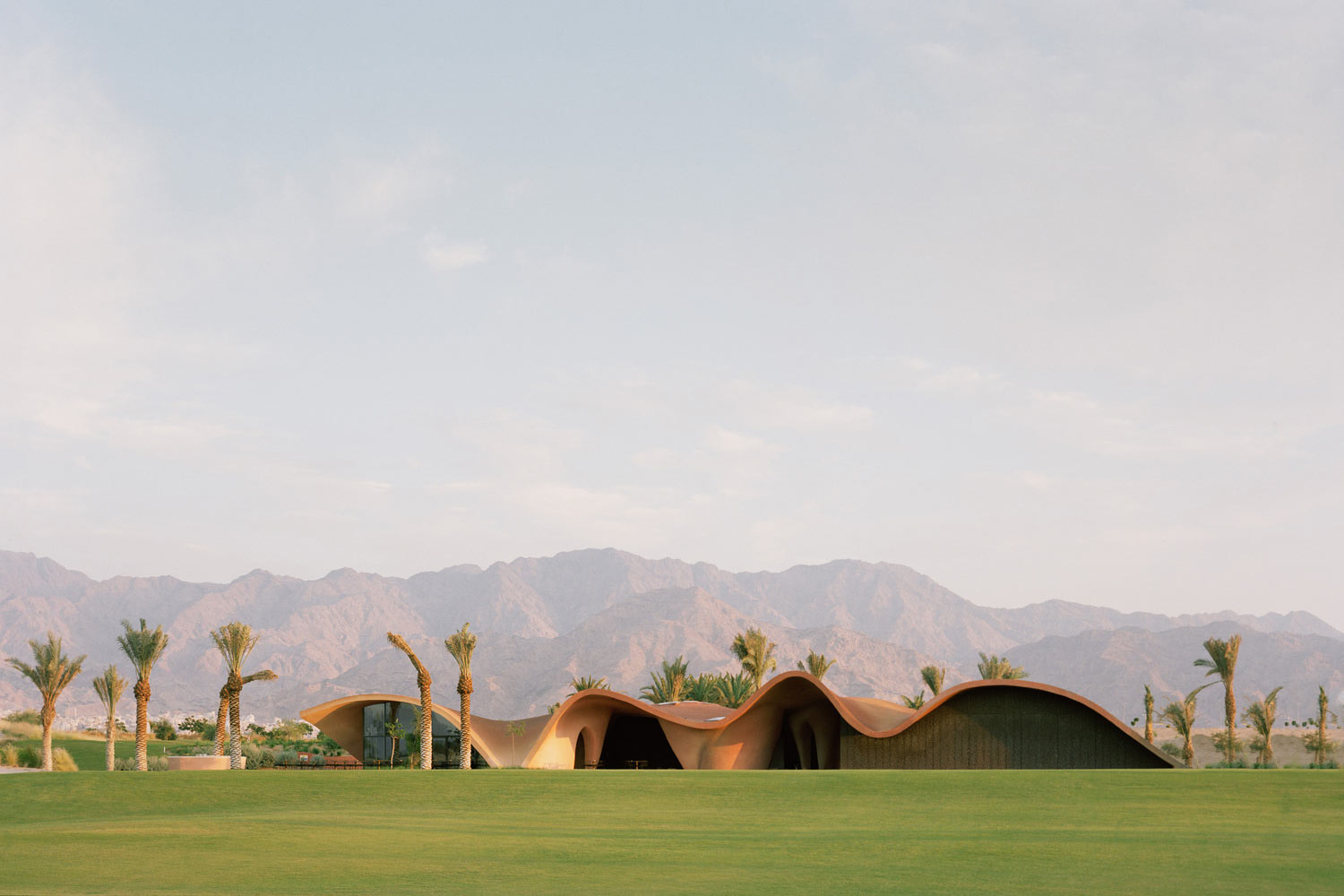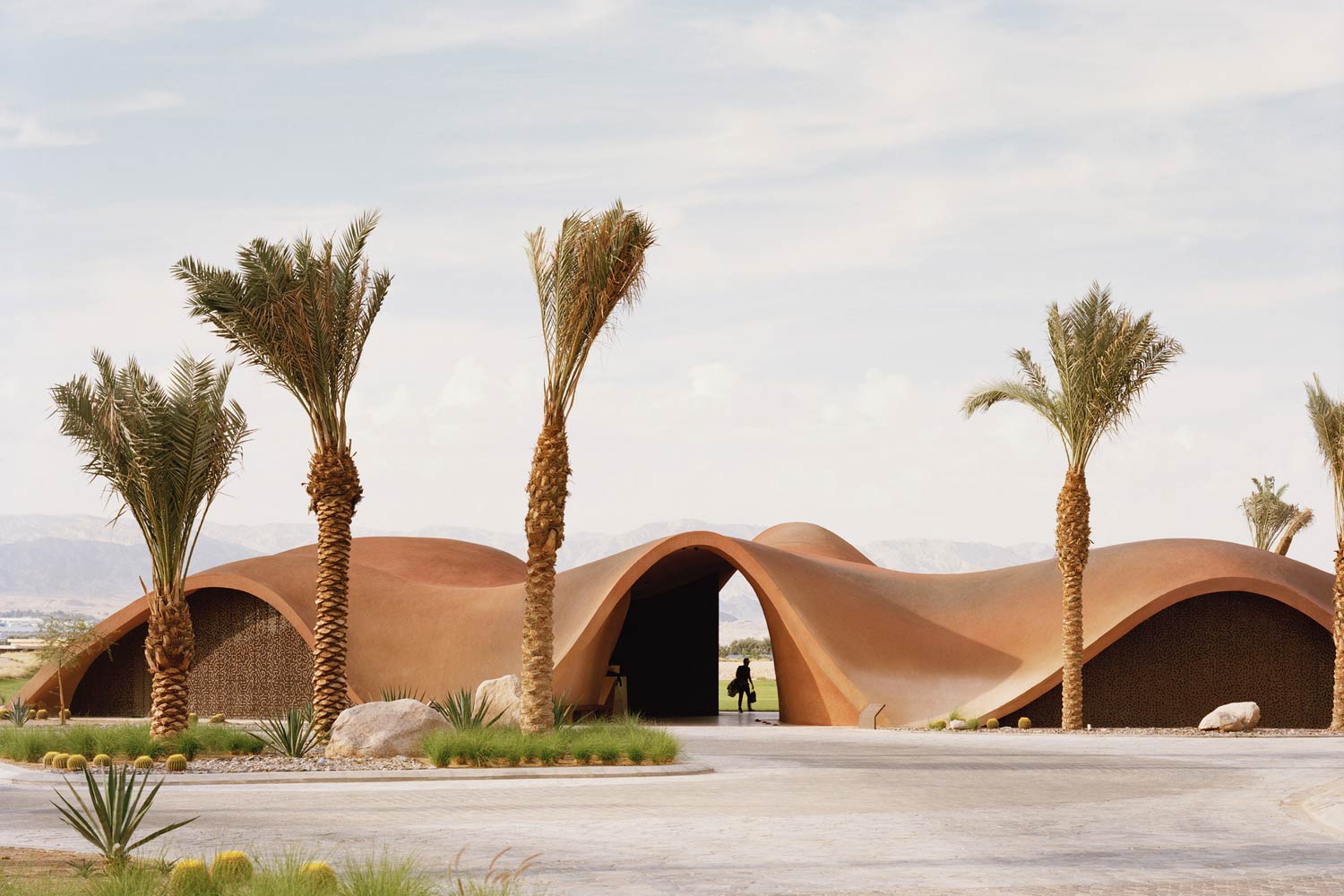 The Ayla Golfclub is part of the first phrase of a 17 square mile leisure development currently under construction in aqaba, jordan. Once completed, the development will include residential apartments, a hotel and commercial space, all centered around an 18-hole signature golf course designed by greg norman.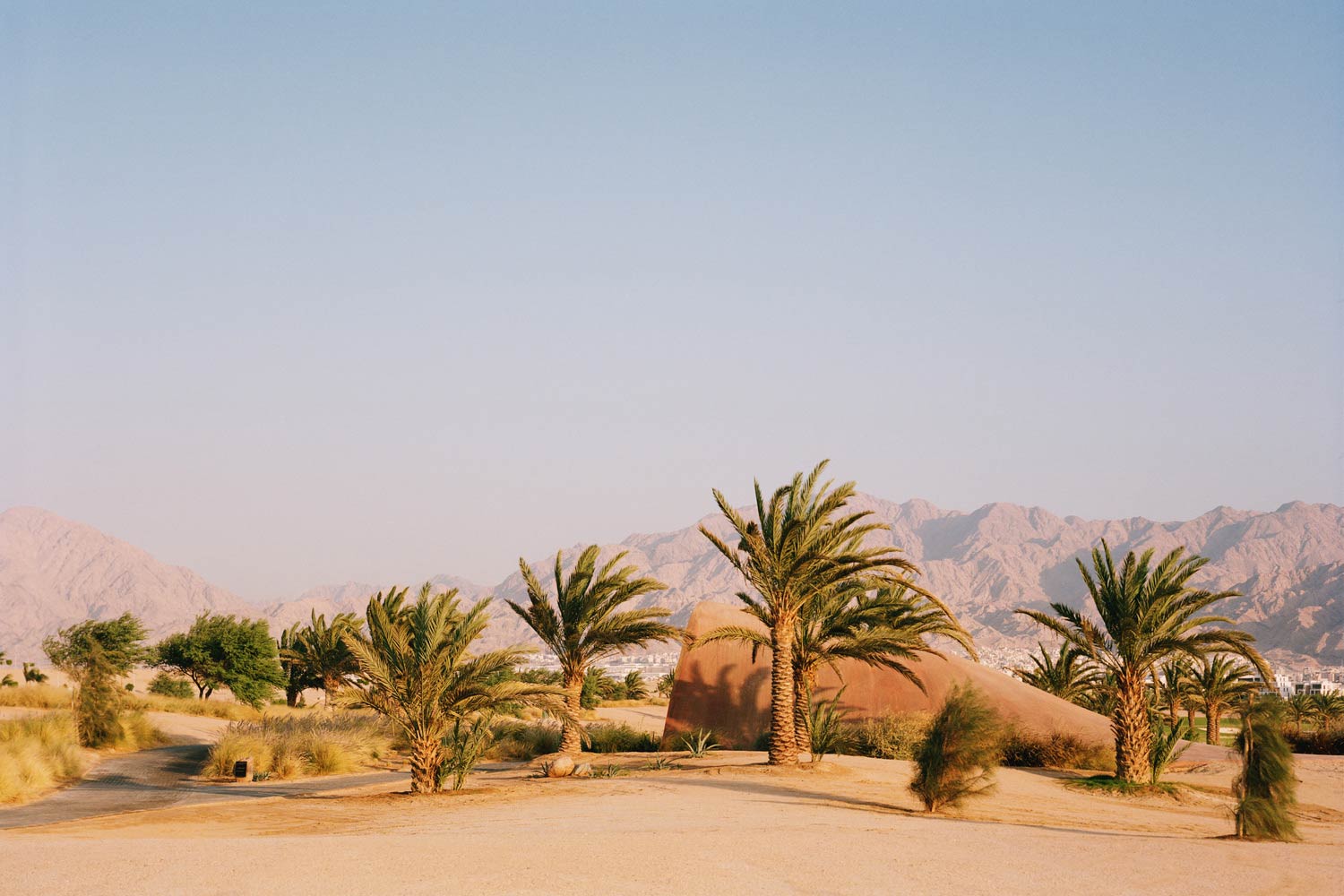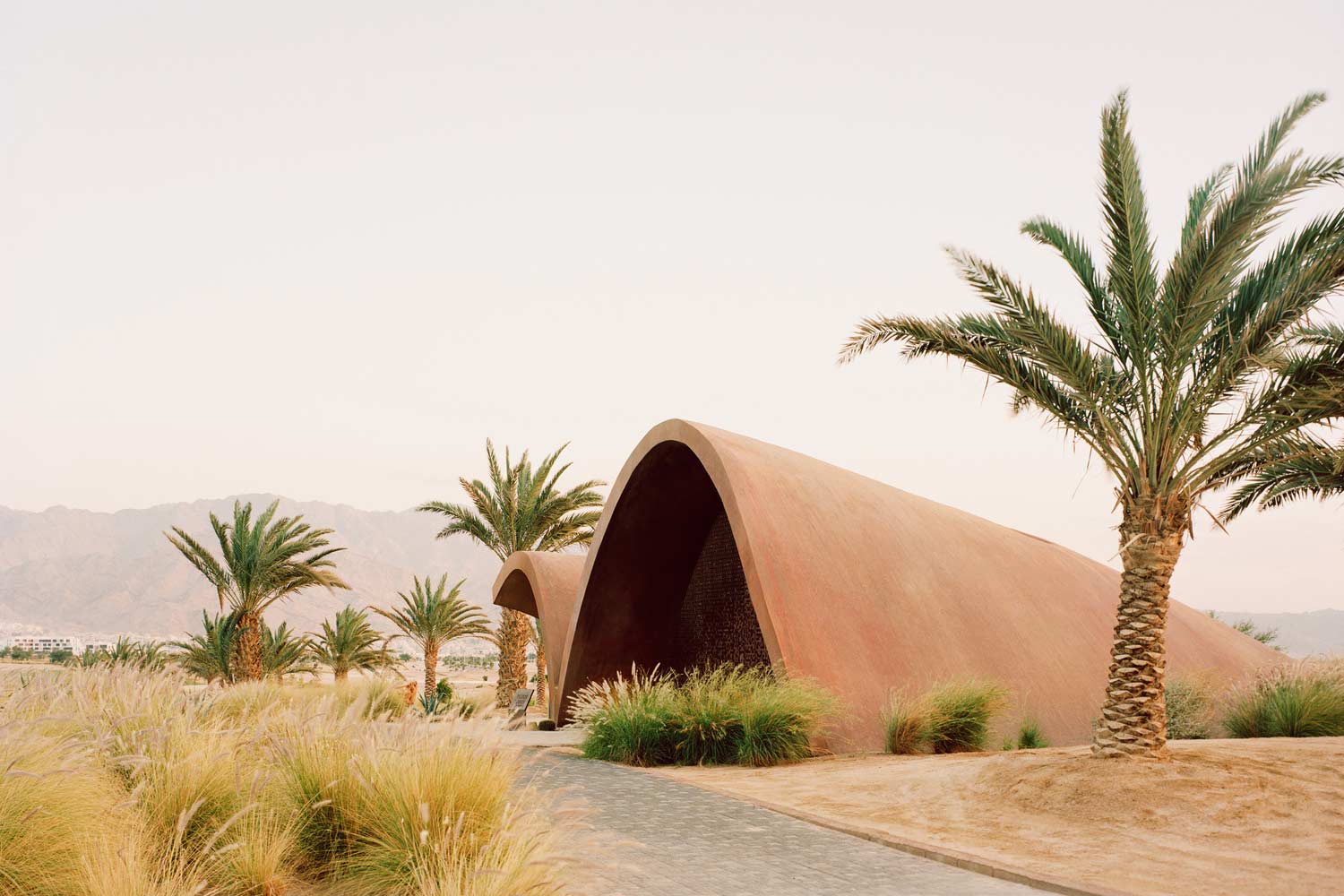 The clubhouse incorporates retail space, dining and lounge areas, and a spa, while the golf academy offers indoor/outdoor swing analysis in addition to dining and shopping.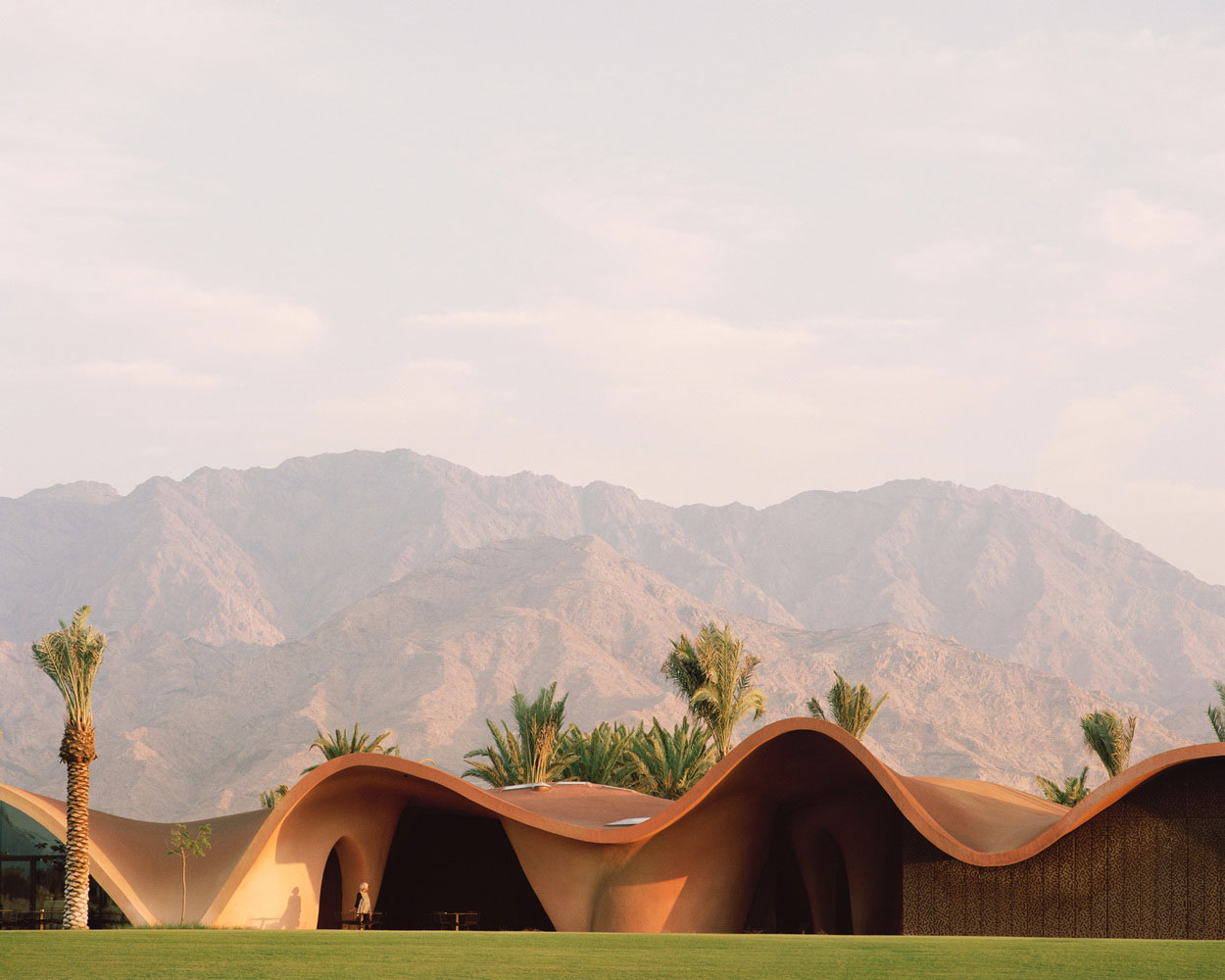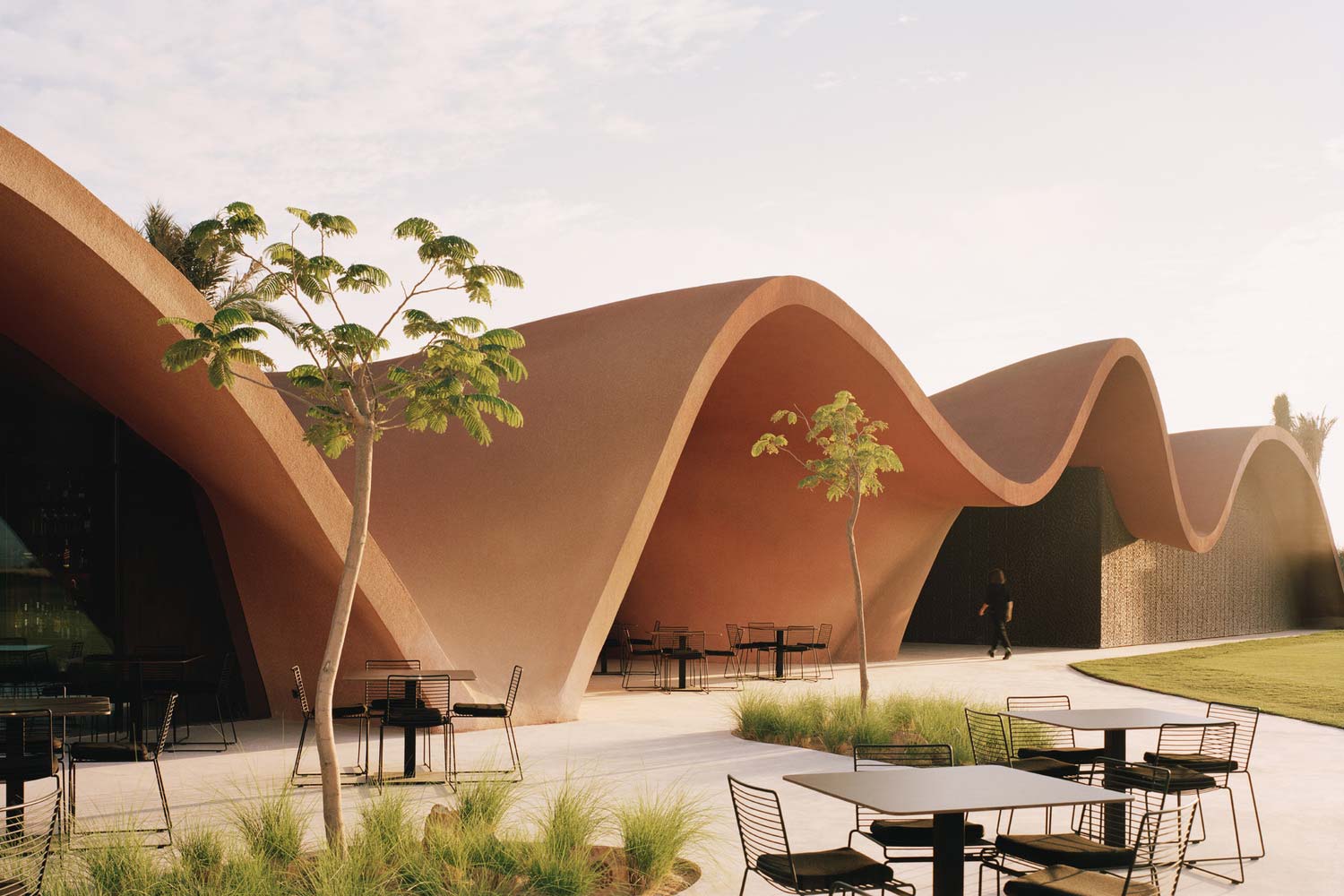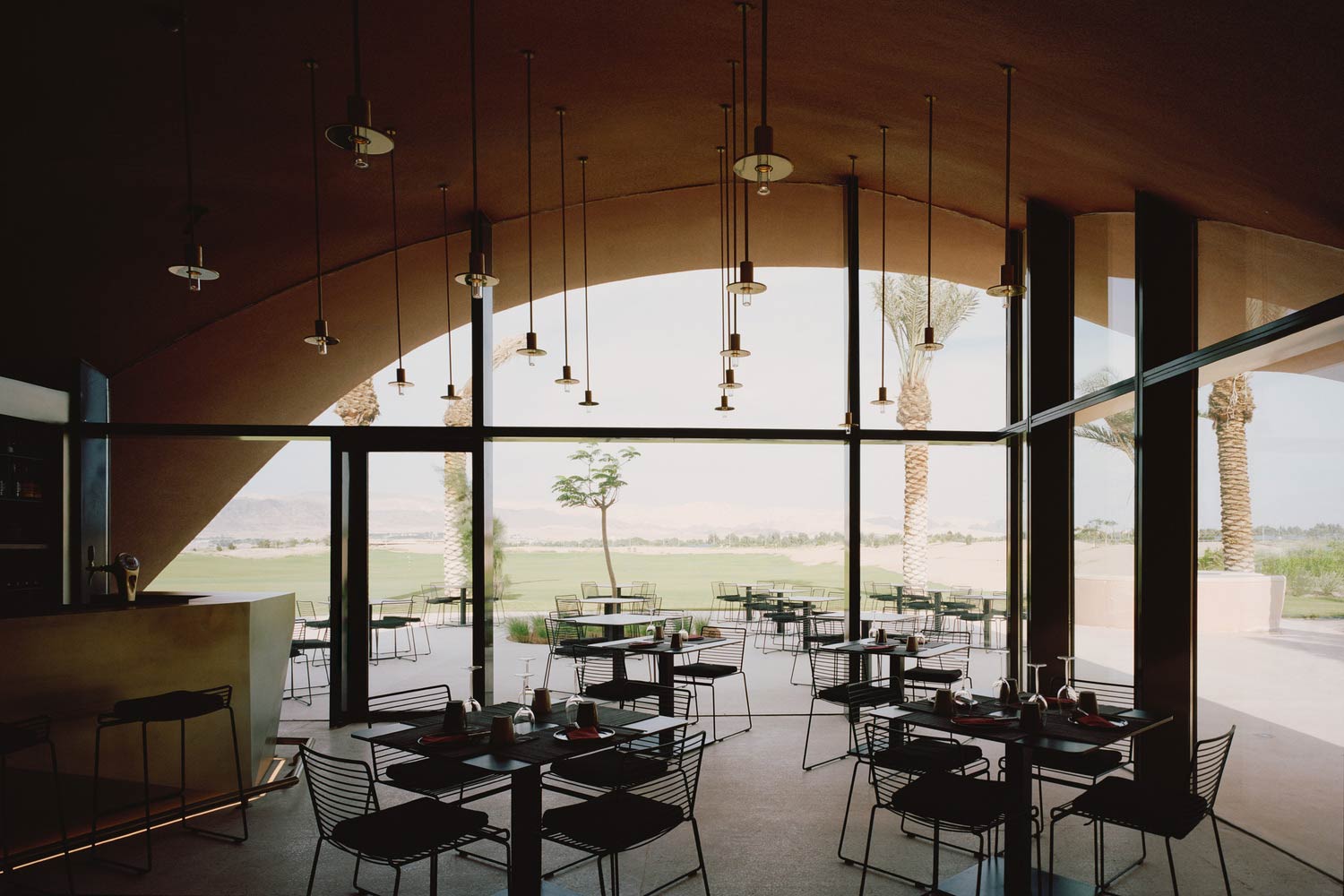 US and Switzerland-based Oppenheim Architecture referenced the location's dunes and surrounding mountains in its design for the golf club. Undulating curves chracterize the concrete shell, which drapes over the programme areas whilst framing the surrounding views.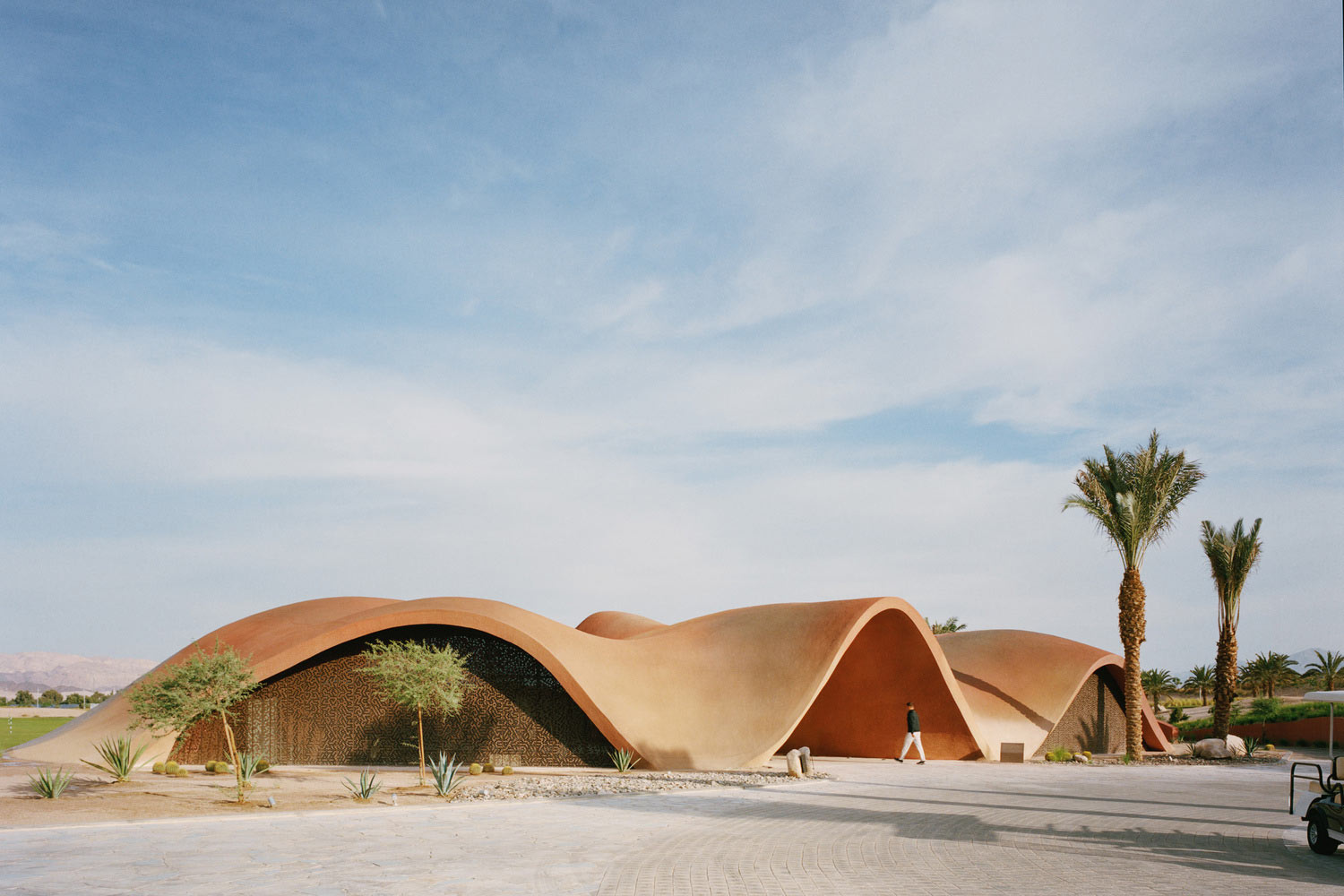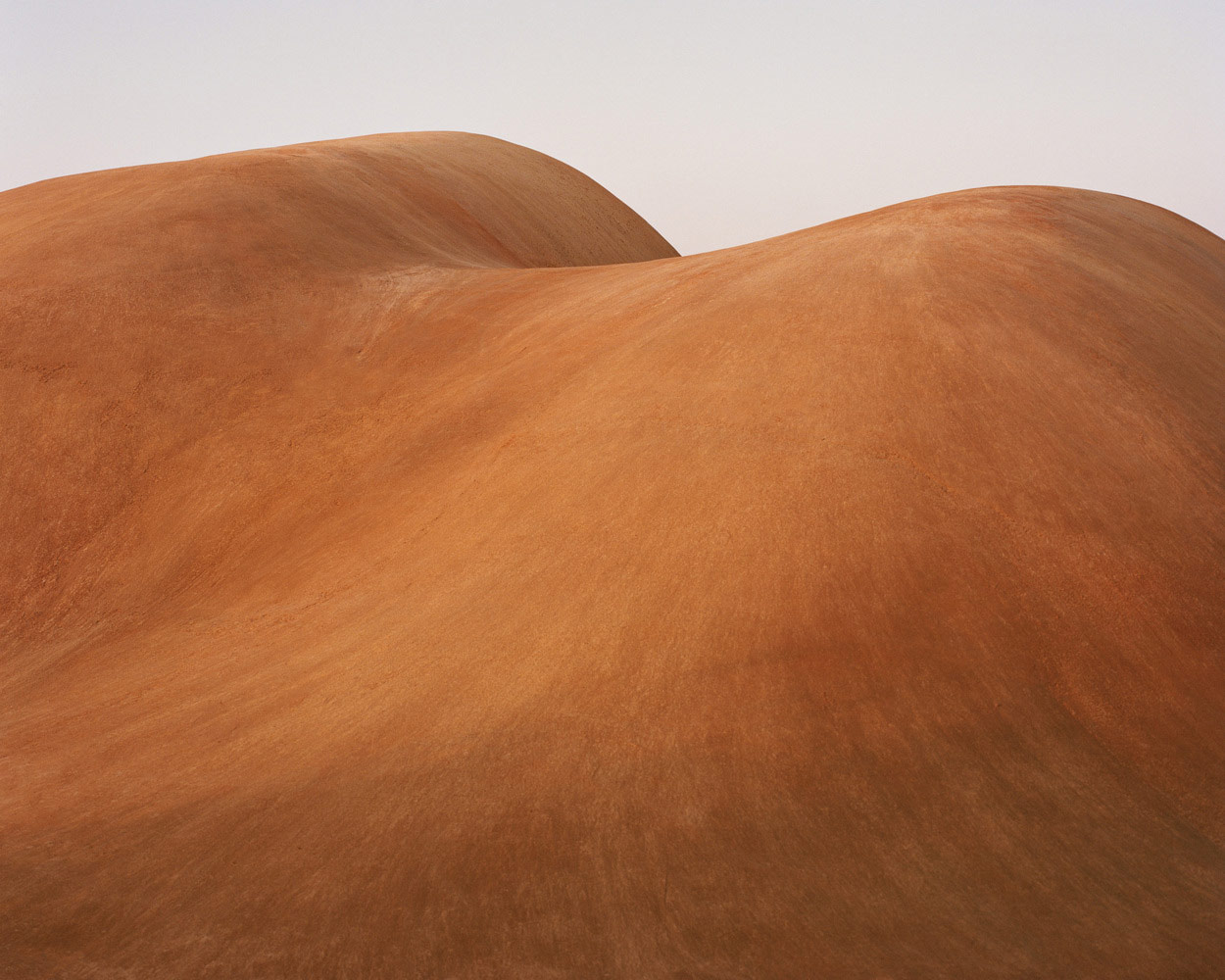 The construction of the project is the result of a knowledge exchange program between the european of office of Oppenheim Architecture and local workforce. Shotcrete pouring techniques were taught to workers in the first phases so that they could take ownership of the construction and obtain specialized skills.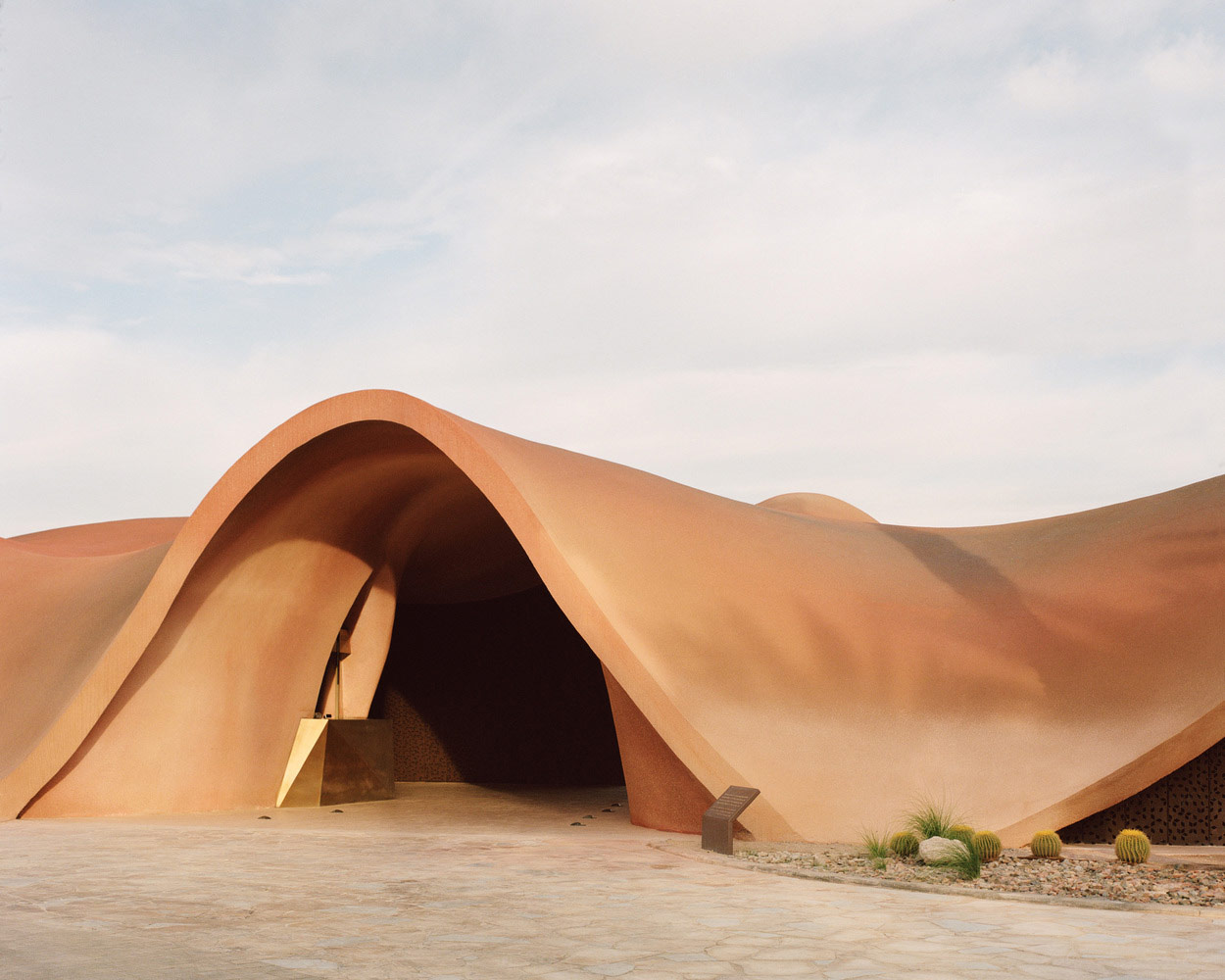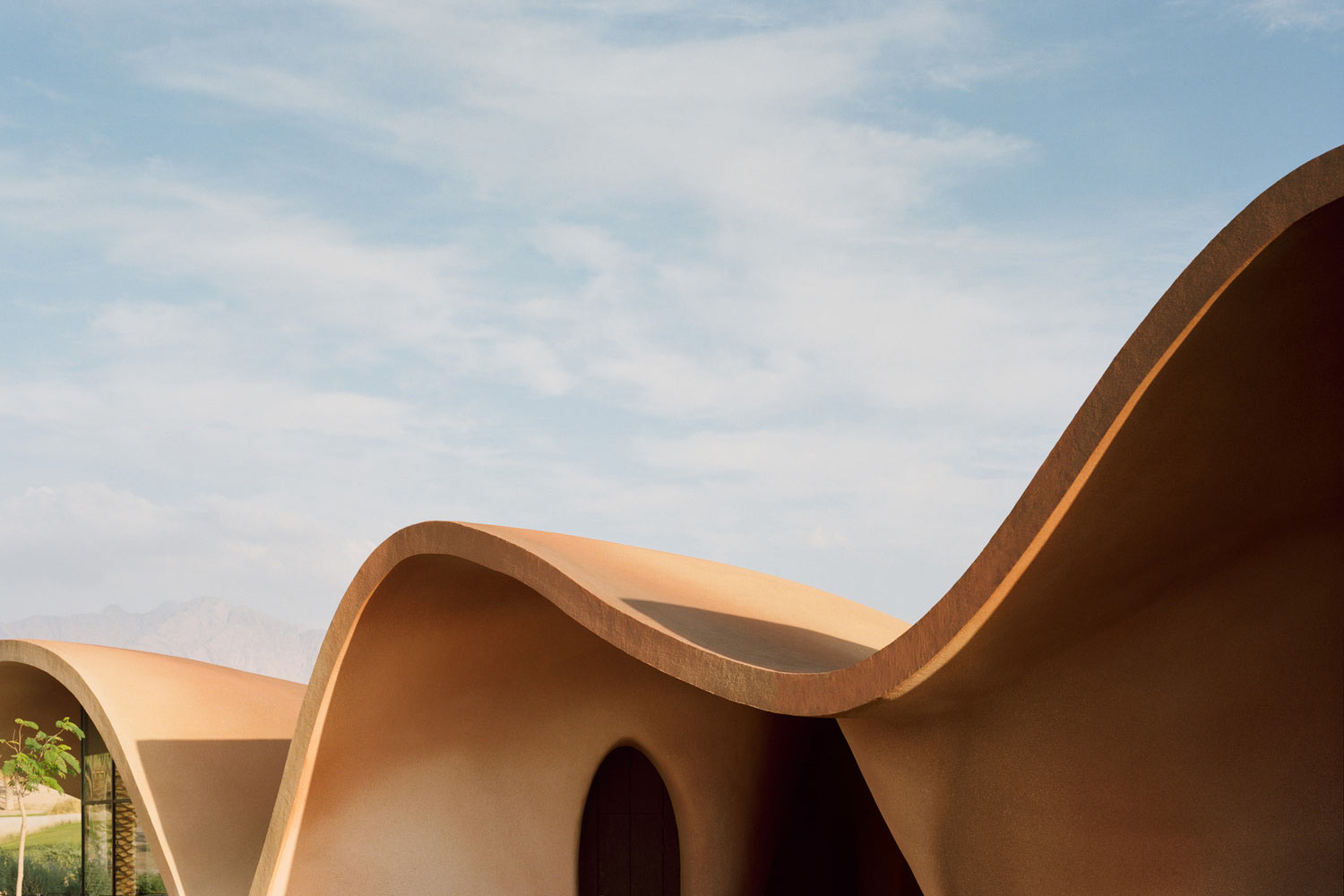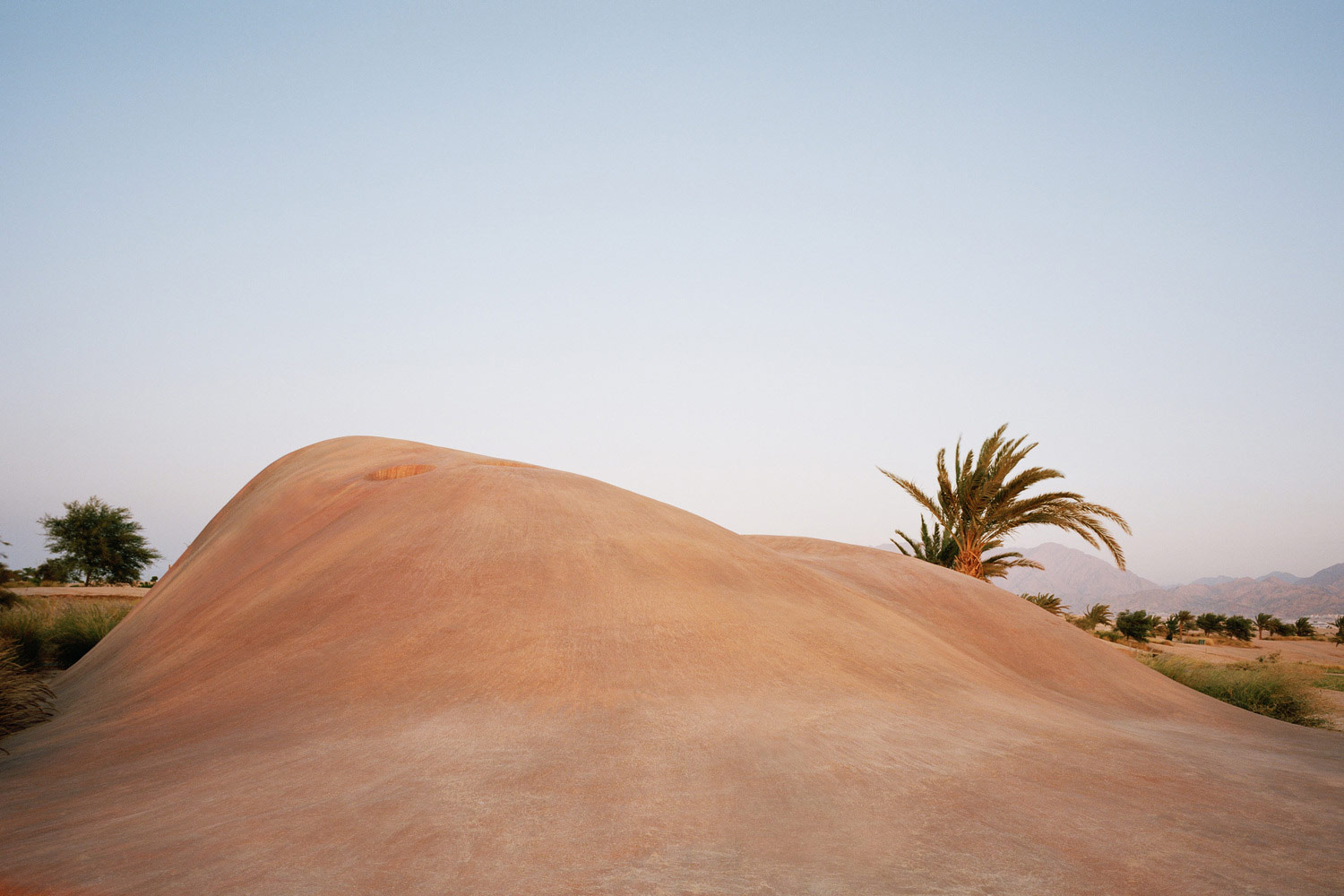 A local artist also helped shape the building by applying a traditional pigmentation technique to the interior surfaces, echoing the tones of the surrounding mountains.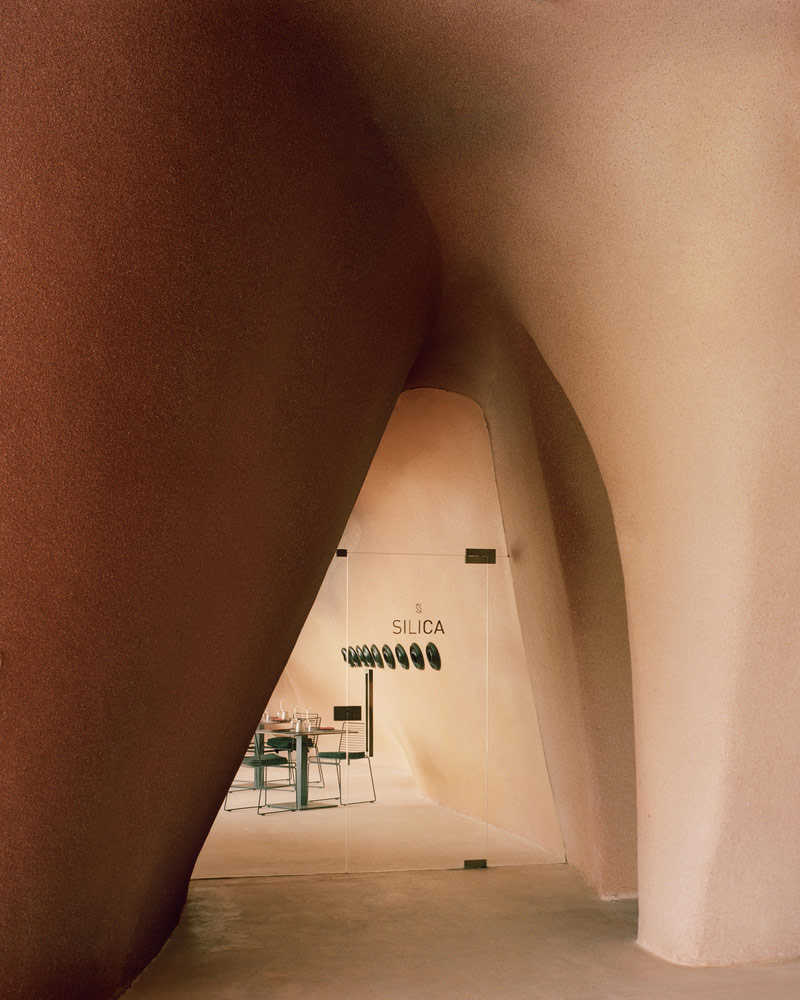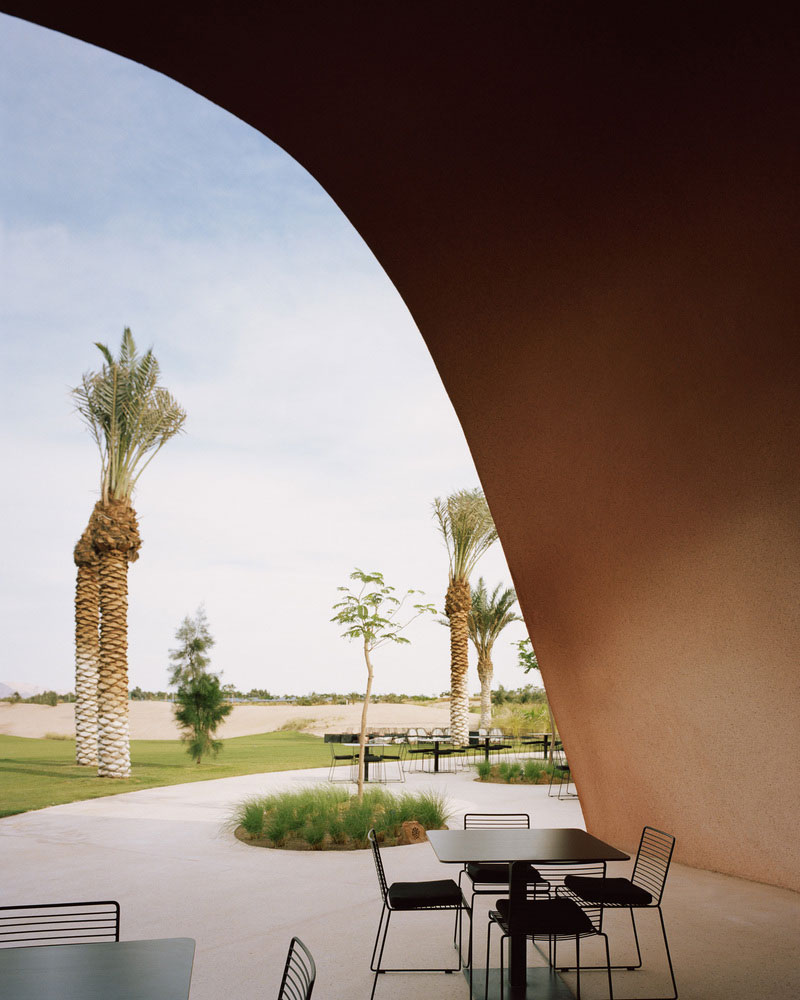 Sunlight is filtered through perforated corten steel screens – a contemporary twist on the traditional arabic mashrabiyas, or window screens. The screens feature triangular openings that make up jordanian motifs.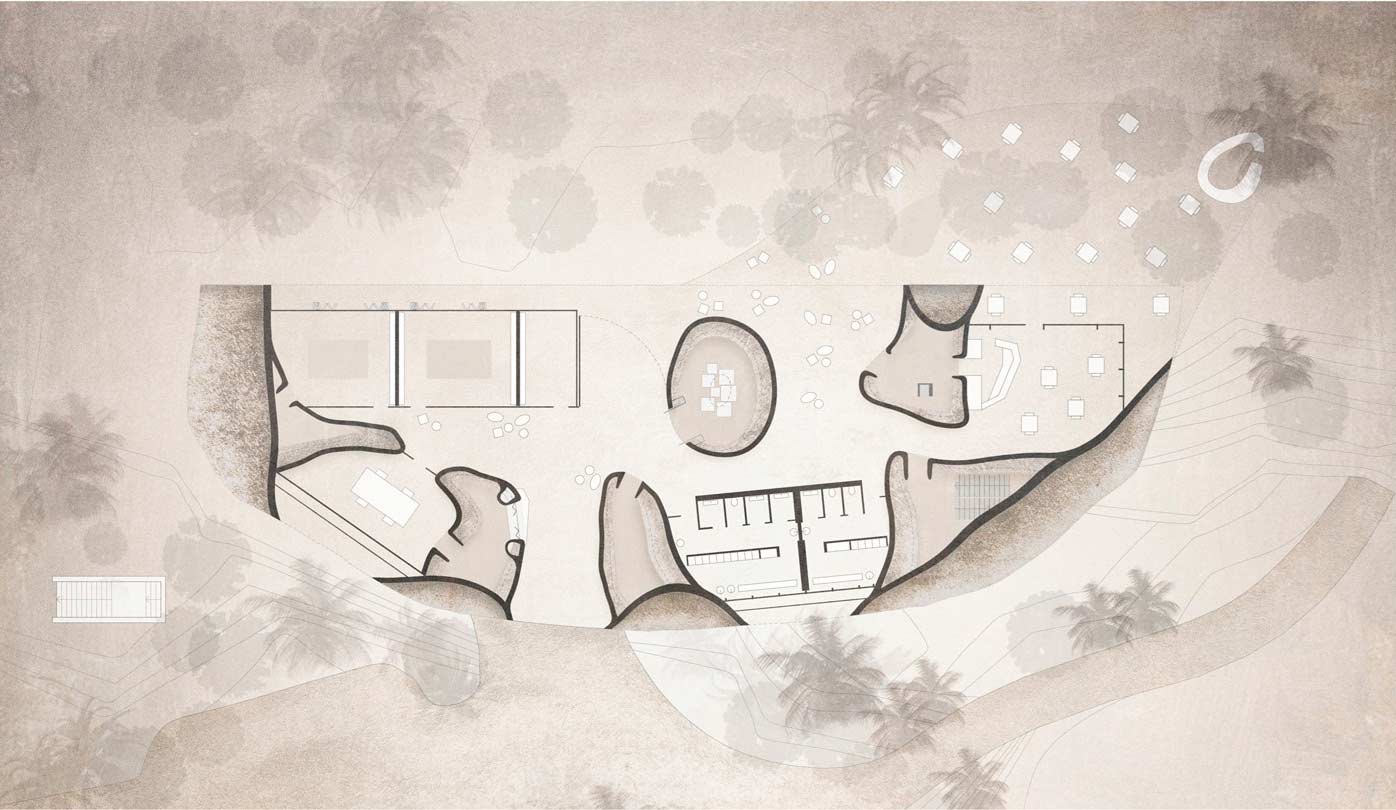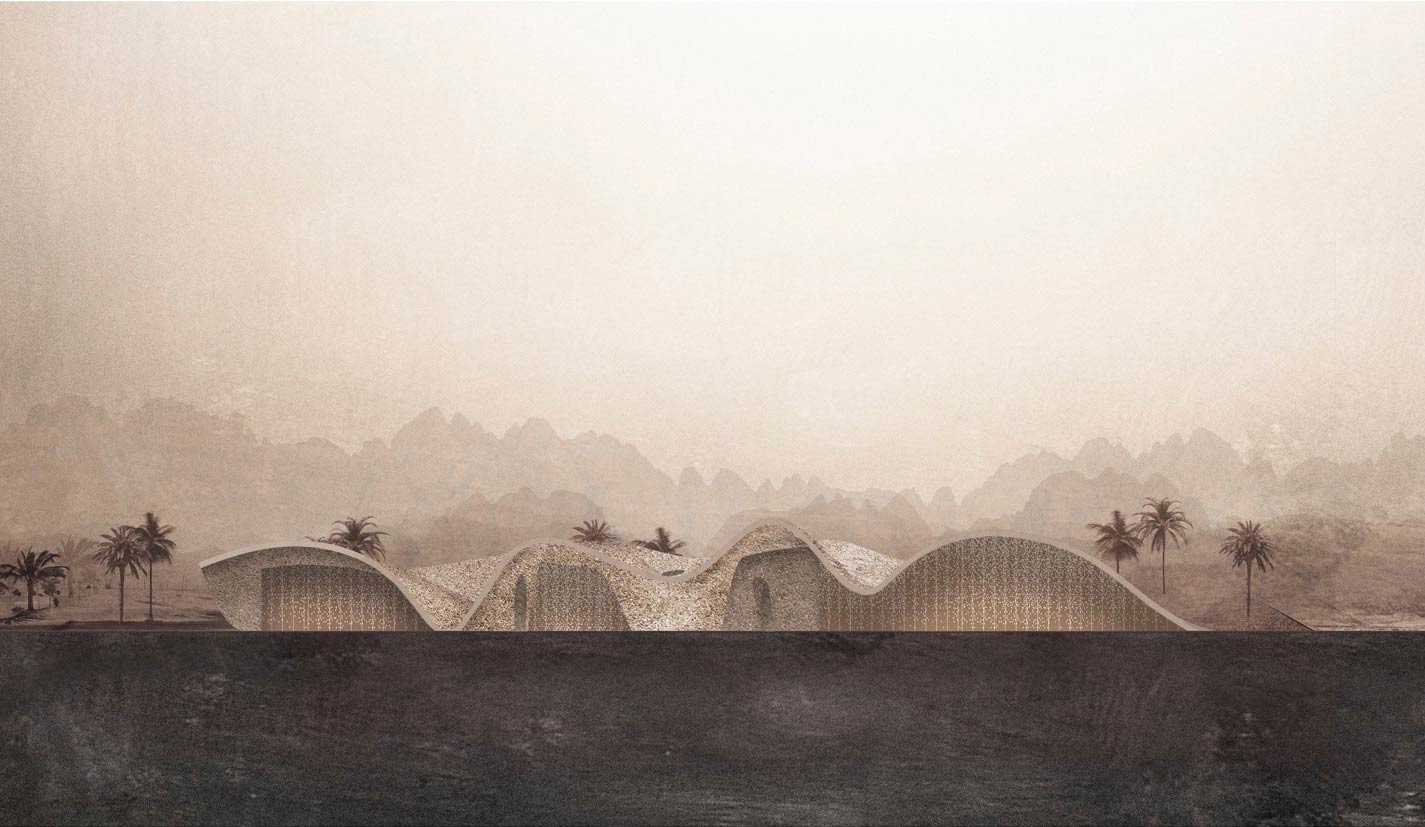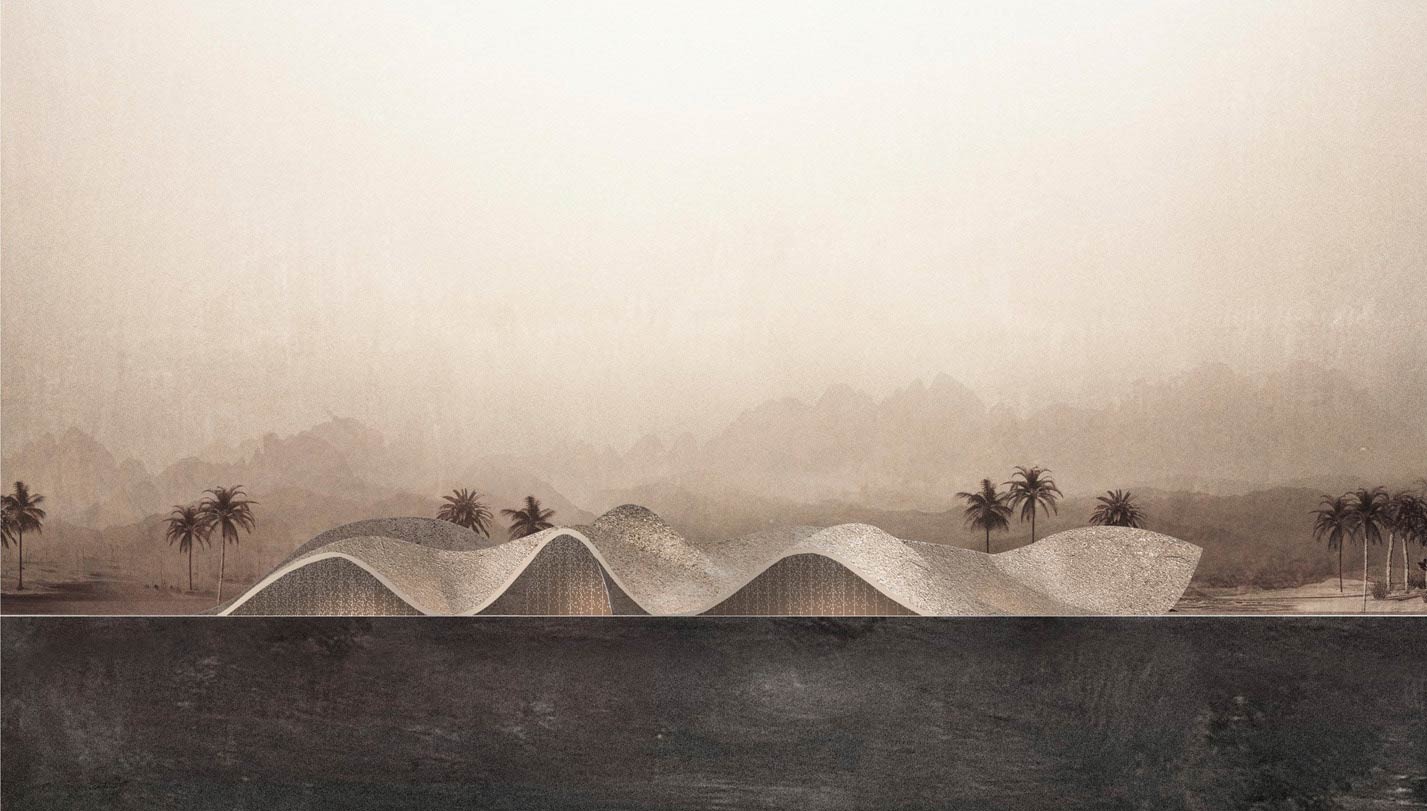 Architects : Oppenheim Architecture
Location : Aqaba, Jordan
Principals In Charge : Chad Oppenheim, Beat Huesler
Project Contributers : Aleksandra Melion, Anthony Cerasoli, Tom Mckeogh, Ana Guedes Lebre, Rasem Kamal
Area : 5800.0 m2
Project Year : 2018 Photographs Rory Gardiner
Via > designboom