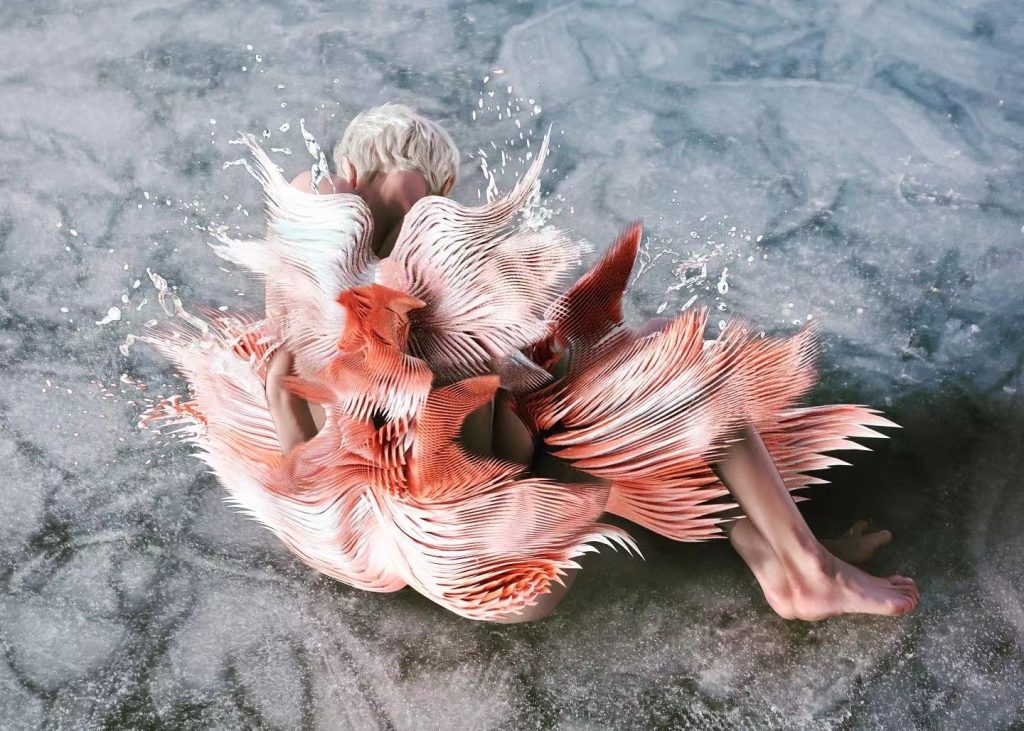 Yimeng Yu extends the traditional boundaries of fashion, pushes the limits of design through technology, and creates surreal paradoxical concepts.
Yimeng is a Beijing-based multidisciplinary fashion designer and artist who focuses on the future of fashion and material use. She graduated from the Royal College of Arts and is currently a fashion design director at the Central Academy of Fine Arts, School of Design. After her MA studies, she stepped into the digital world and currently focuses on digital design and production, digital design for 3d printing, and virtual world fashion.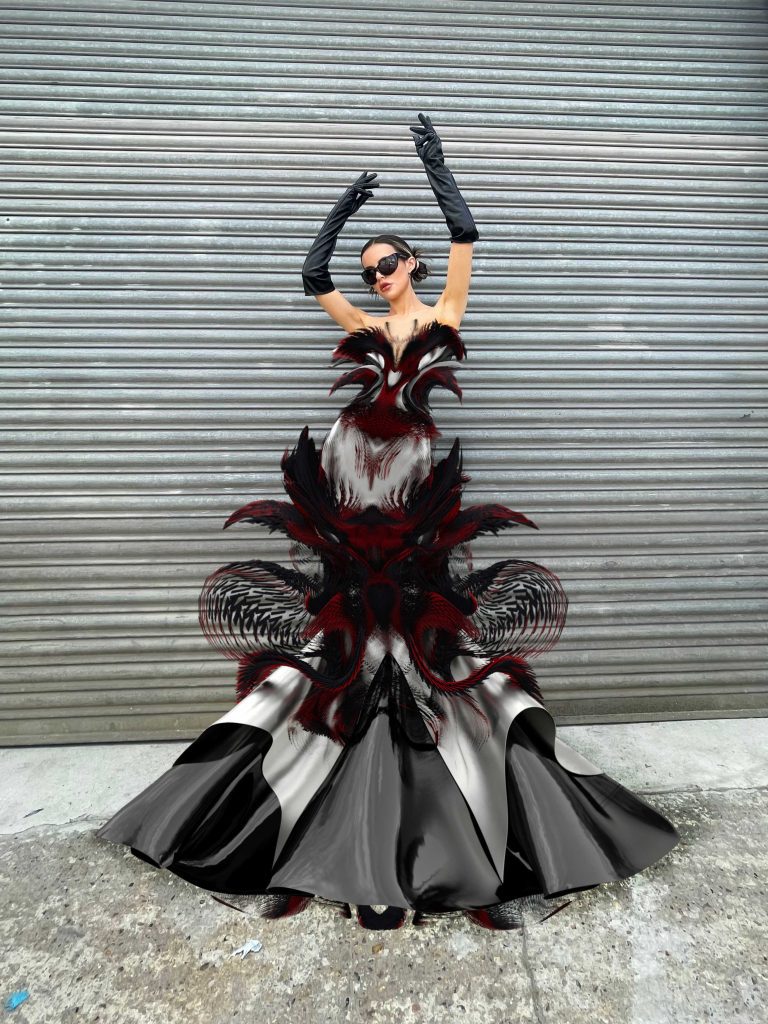 Her research usually focuses on computational design, parametric design and digital fabrication, wearable technologies, and the fashion industry's future. She explores digital landscapes, possibilities of technology use in fashion, and physical limitations of the material.
She uses algorithm design methods, dualities like hardness to softness or darkness to elegance, and using "order" to create "disorder."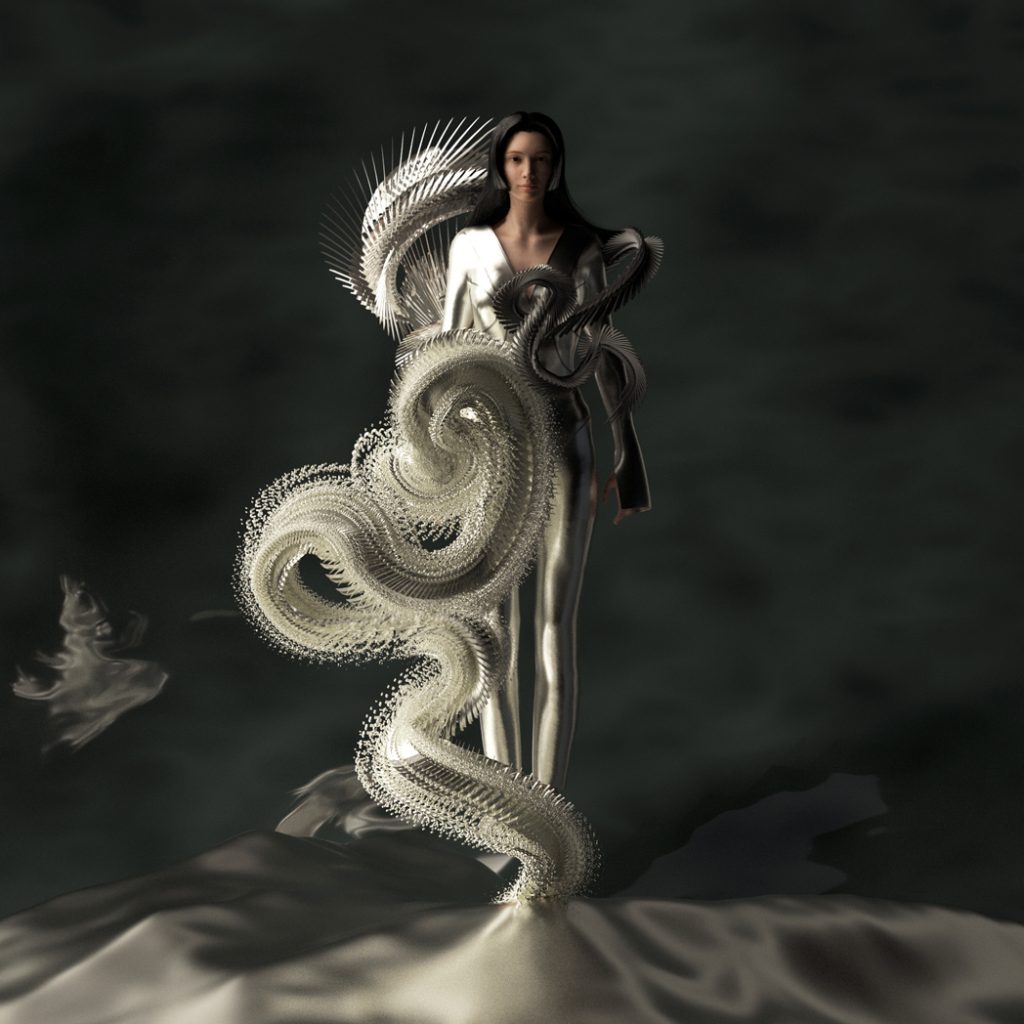 She is currently researching to bring her virtual fashion experiences to the physical world, which means what you can wear digitally and physically in real life.
Yimeng states, "In the digital landscape, there is no physical limit, so it becomes a perfect way of art creation. Also, digital tool can create something even beyond people's imagination because it is based on algorithms and codes; I enjoy the way of exploring in the digital world to find new forms, new materials, and new visuals and using my aesthetics and art sense to create fully new things."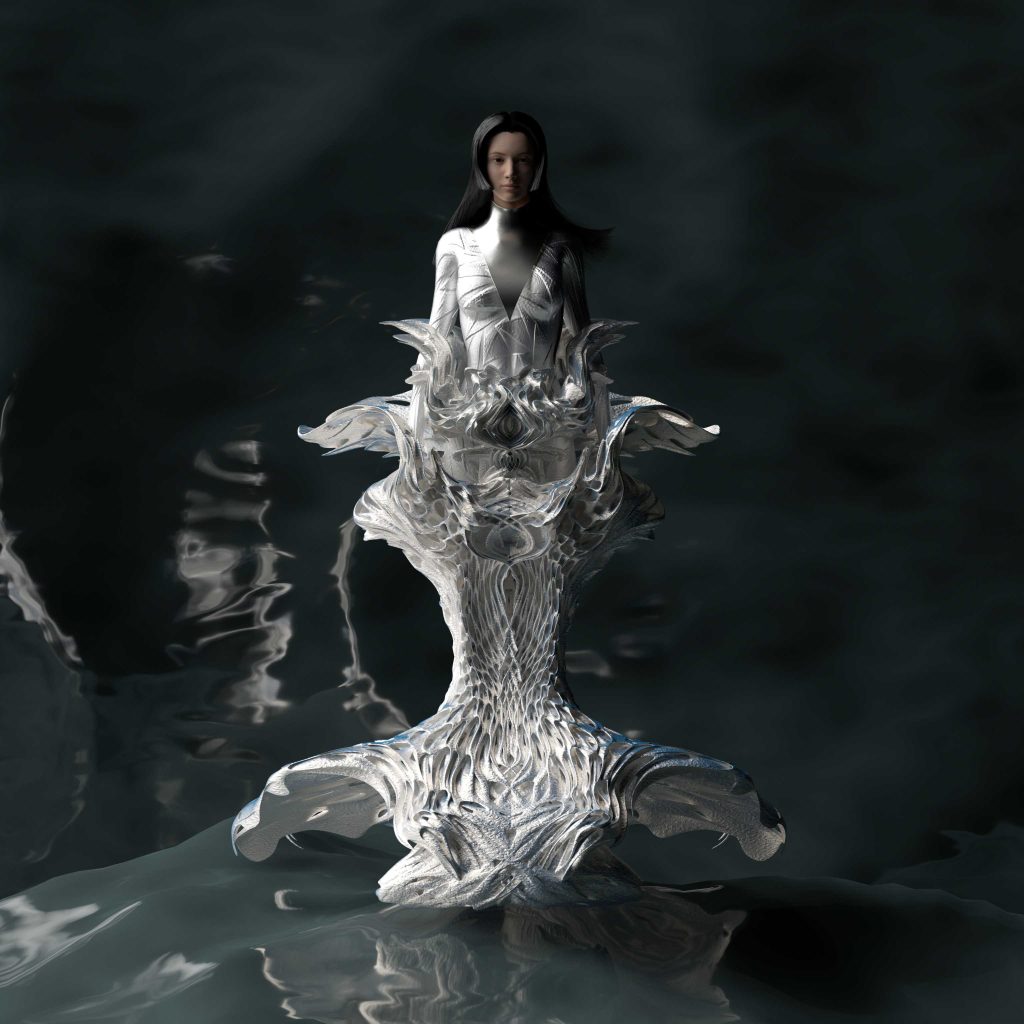 She uses virtual world possibilities to create fantastic garments and explores mysteries and invisible connections. The macro universe and micro-organisms inspire most of her work concepts and inspirations. She likes to show the 'unseen' and natural fractal geometries of nature in her artworks.
In her latest collections, she used algorithm-driven design methods, the combination of ratio and emotion, machine and nature. Also, she has been developing NFTs and digital collections.
Yimeng Yu will lecture at Computational Design: NEXT 12 on December 10-11, 2022. Register for the program to learn more about Yimeng Yu's works and more!