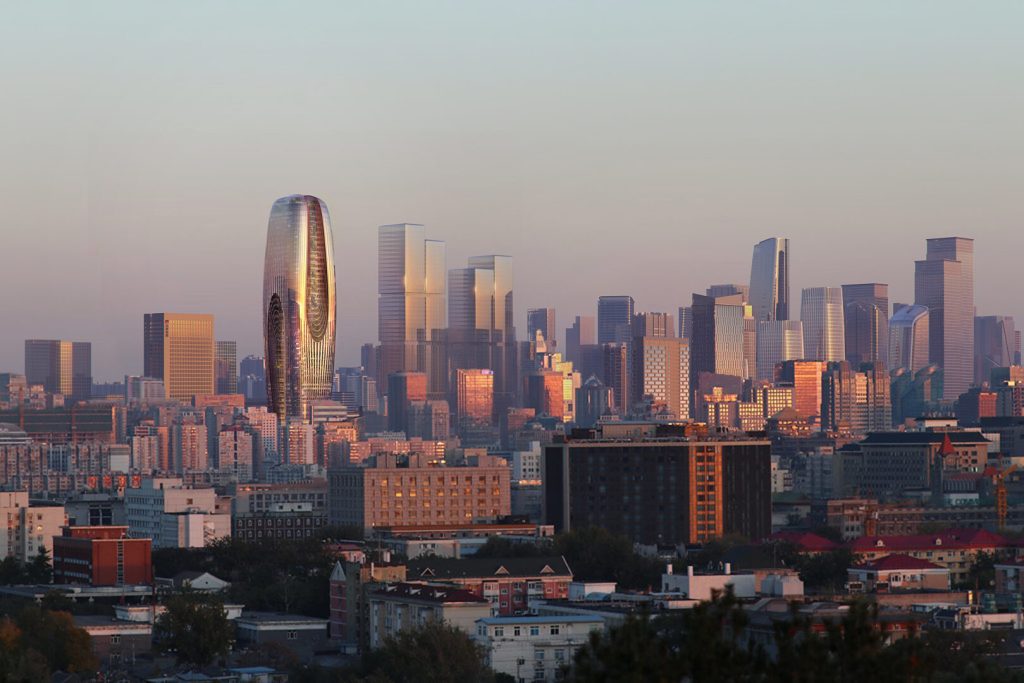 Zaha Hadid Architects unveiled the design of the new Daxia Tower at the Xi'an High-Tech Economic and Technological Development Zone. Xi'an is one of the largest cities in China, and its population is around 9 million.
The Daxia Tower is located on Jingye Road and spans across a 16,700 sqm site. This new structure will house offices, retail, and ancillary facilities, all of which will be designed using data analytics and behavior modeling to ensure a balanced distribution of spaces. It will include 127,220 sqm of office space and is designed to blend with the surrounding development zone by including additional functions. The Daxia Tower, standing 210 meters tall, presents the image of a curving silhouette emphasized by layers of patterned glazing.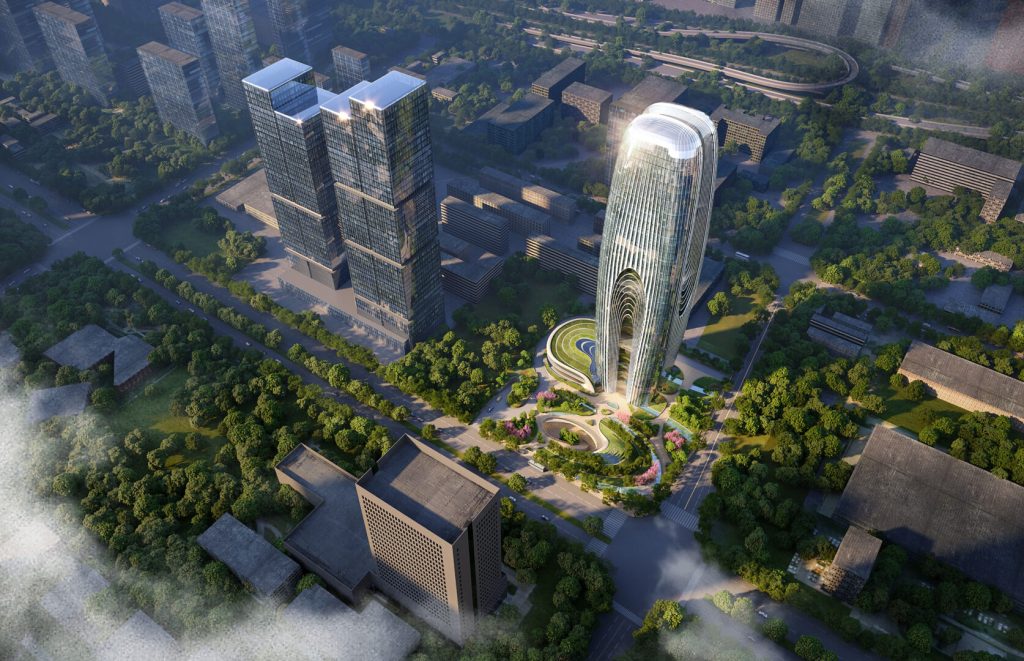 The design of Daxia Tower is aims to achieve LEED Gold certification and the highest three-star rating in China's Green Building Program, all while considering Xi'an's temperate continental monsoon environment. To accomplish this, the tower will have a responsive facade equipped with integrated sensors and photovoltaics, allowing for renewable energy generation to power the building's various systems.
The enormous atriums will allow fresh air to circulate throughout the structure using natural ventilation. Gardening on the terraces that overlook the atriums helps to filter the air, minimize interior pollutants, and provide a healthier indoor atmosphere.
A smart management system will monitor and optimize energy consumption and environmental performance in real-time. Sensors and automation throughout the tower will detect occupancy trends and change interior conditions accordingly, as well as adapt to changing weather conditions to ensure optimal efficiency and occupant comfort.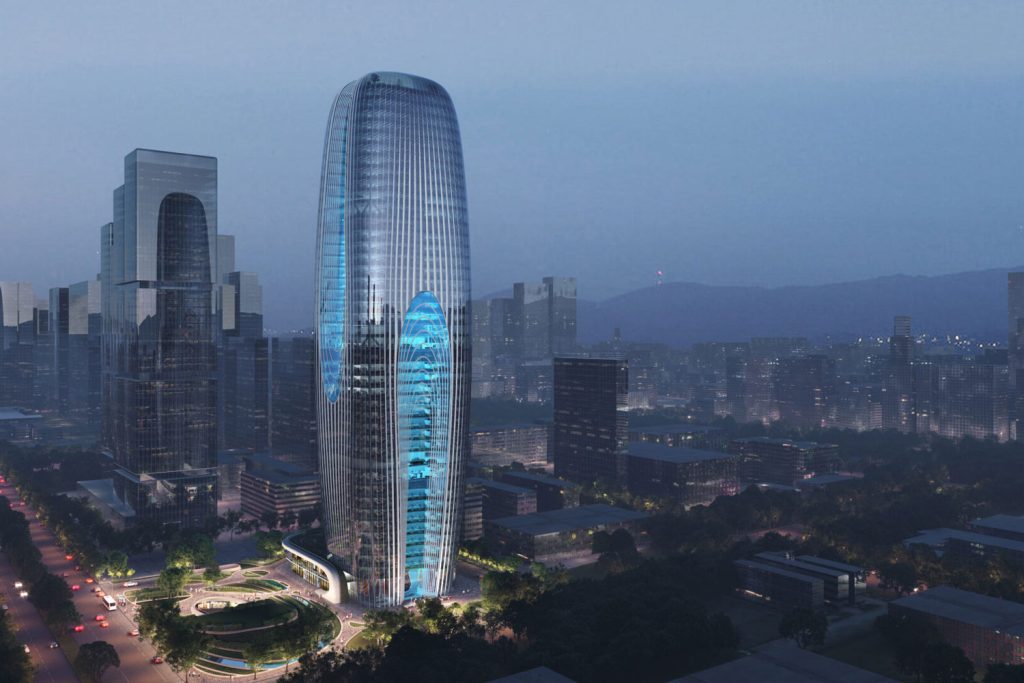 Project Info
Architect: Zaha Hadid Architects (ZHA)
ZHA Design: Patrik Schumacher
ZHA Competition Project Directors: Satoshi Ohashi, Paulo Flores
ZHA Competition Associate: Yang Jingwen
ZHA Competition Project Architects: Saman Dadgostar, Kai-Jui Tsao
ZHA Competition Project Leads: Aiste Dzikaraite, Feifei Fan
ZHA Competition Team: Billy Webb, Enoch Kolo, Felix Amiss, Hualing Jiang, Ignacio Garcia Martinez, Karina Linnsen, Liyuan Gao, Mingjia Zhang, Paul Joseph, Pittayapa Suriyapee, Sanxing Zhao, Siyu Liu, Tingyu Wang, Yuxuan Zhao
ZHA Competition Sustainability Team: Bahaa Alnassrallah, Carlos Bausa Martinez, Shibani Choudhury
ZHA Competition AI Team: Uli Blum, Lorena Espaillat Bencosme
Competition Visuals: ATCHAIN
Consultants:
Competition Structural Engineers: 广州容柏生建筑结构设计事务所 (普通合伙人) RBS
Competition Façade Engineering: 阿法建筑设计咨询(上海)有限公司 RFR
Competition LDI: 中联西北工程设计研究院有限公司 China United Northwest Institute for Engineering Design & Research Co., Ltd
Render: Atchain