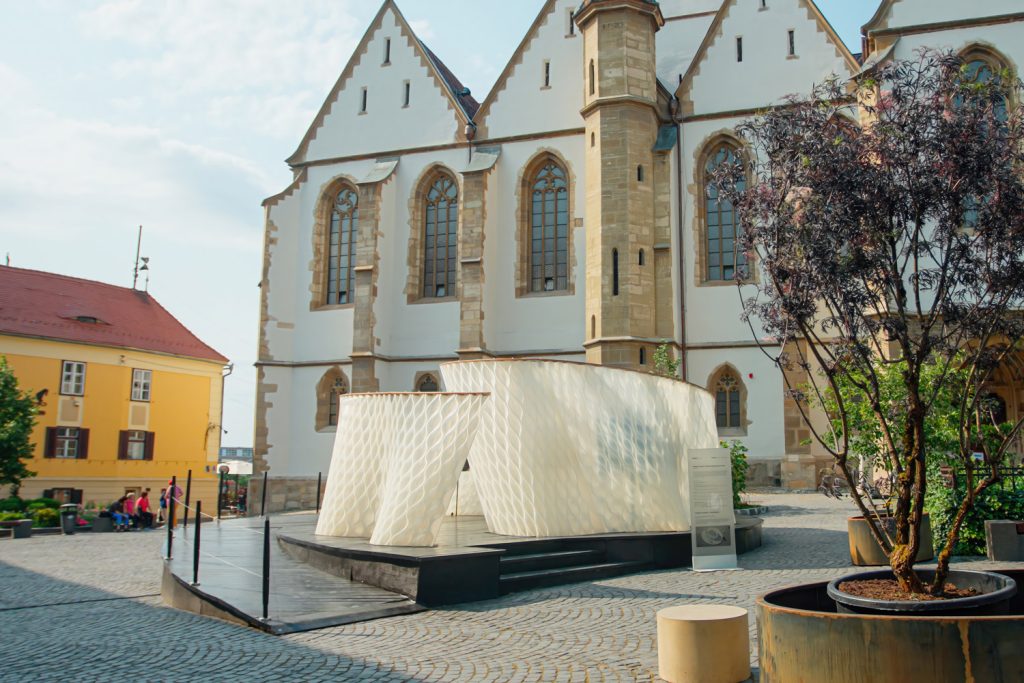 Designed by Mamou Mani Architects in collaboration with Arup, the temporary structure (The Altostrata – Therme Pavilion) is 3D-printed from biodegradable sugar-based PLA by FabPub, a joint venture between Mamou-Mani and Therme Group.
Located in Piaţa Albert Huet, The pavilion celebrates international, multi-disciplinary collaboration, and the pursuit of sophisticated, sustainable urban design. It will host panel discussions and an exhibition featuring the work of the three organizations about the city of Sibiu.
The Altostrata – Therme Pavilion serves as a venue for the Sibiu International Theatre Festival and the Therme Forum for Theatre and Architecture. It fosters an ongoing exchange of ideas among arts and design experts from around the globe, delving into the interdependent connection between the Performing Arts and architectural design.
This venture involves a partnership between the Sibiu International Theatre Festival, Therme Group, and Arup. The Forum has successfully united over 70 speakers from 21 different nations.
Mamou Mani Architects specializes in digitally designed and manufactured architecture. Arthur Mamou Mani also founded the FabPub digital fabrication laboratory. In addition, in 2018, he constructed Galaxia, a Burning Man Temple composed of 20 timber truss petals spiraling towards one point in the sky.
Also, Arthur Mamou-Mani participated in a fascinating session as part of the PA Talks series with Hamid Hassanzadeh. Listen Now!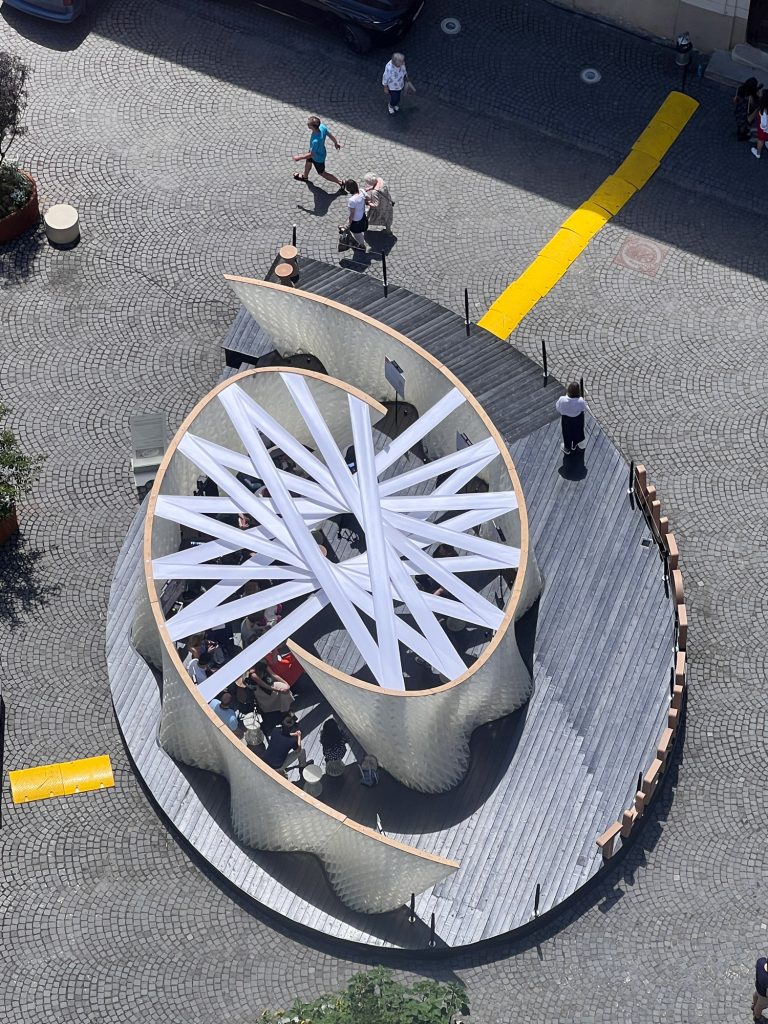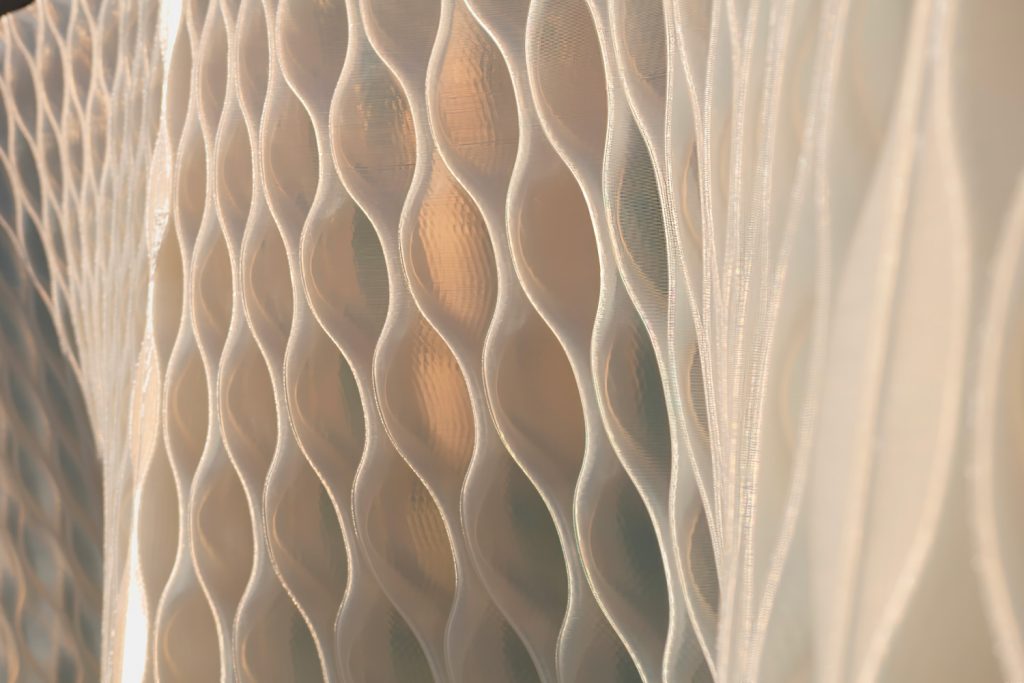 Project Info
Location: Sibiu, Romania
Status: Completed
Client: Therme Group
Team:
Therme Group: Dr. Robert C. Hanea, Lucas Leuschner, Elena Morariu
Mamou-Mani Architects: Arthur Mamou- Mani, James Cheung, Clinton Mendonca, Ariadna Wahab
Fab.Pub: Mathias Gmachl, Aslinur Taskin, Adam Meyrick, Jonah Maxted, Rong Cheng Li, Alex Hirtan, Giovanni Panico, Ho Wai Man
Arup: Tateo Nakajima, Ottilie Thornhill, Andreea Felciuc, Carolina Bartram, Chris Clark, Emily Walport, Graham Dodd, Stephen Philips, Melissa Mak, Sam Finnigan, Matthew Atwood, James Beer
Therme Arc: Alexandru Popescu, Iulian Tanaselea
Thanks to: AI build and CNC Robotics