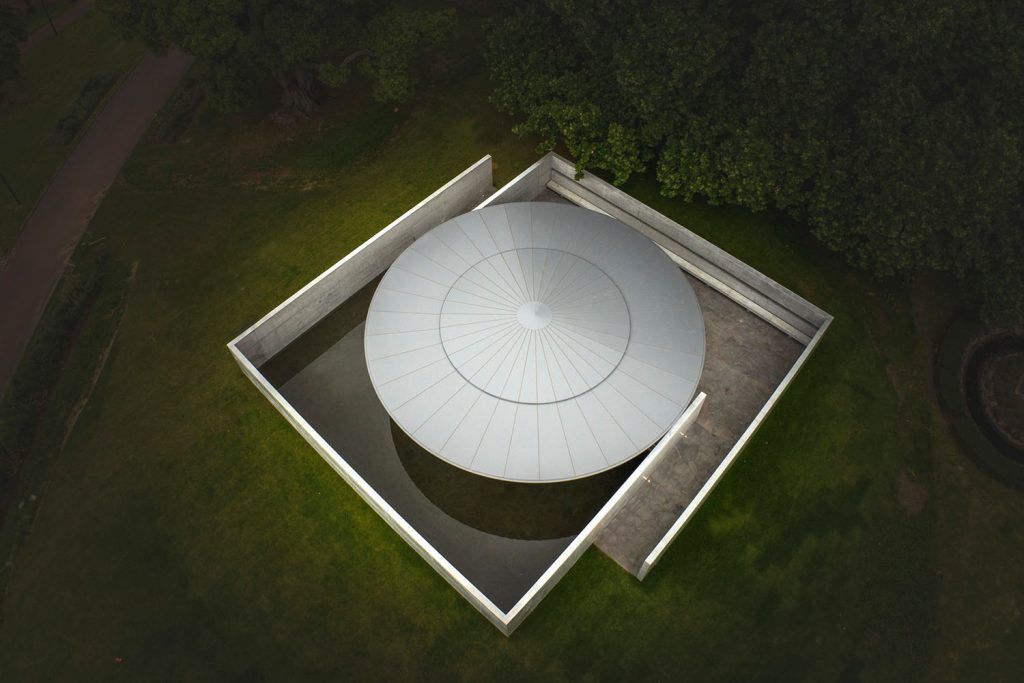 On November 16, 2023, MPavilion 10 opened in Queen Victoria Gardens in Melbourne, Australia. Designed by Pritzker Prize-winner Tadao Ando, marking the architect's first built project in Australia.
"I wanted to create an experience that will last forever in the hearts of all who visit… I imagined an architecture of emptiness that lets light and breeze enter and breathe life into it. A place that resonates with the environment, becomes one with the garden and blossoms with infinite creativity." said Tadao Ando.
Tadao Ando designed a large canopy for the 10th edition. The canopy comprises a 14.4-meter disc made of aluminum and supported by a central column. The central structure is surrounded by concrete walls of varying lengths which enclose a partially enclosed space that is reminiscent of a traditional Japanese garden. Inside, there is a reflecting pool that takes up half of the space and mirrors the pavilion canopy and the sky above.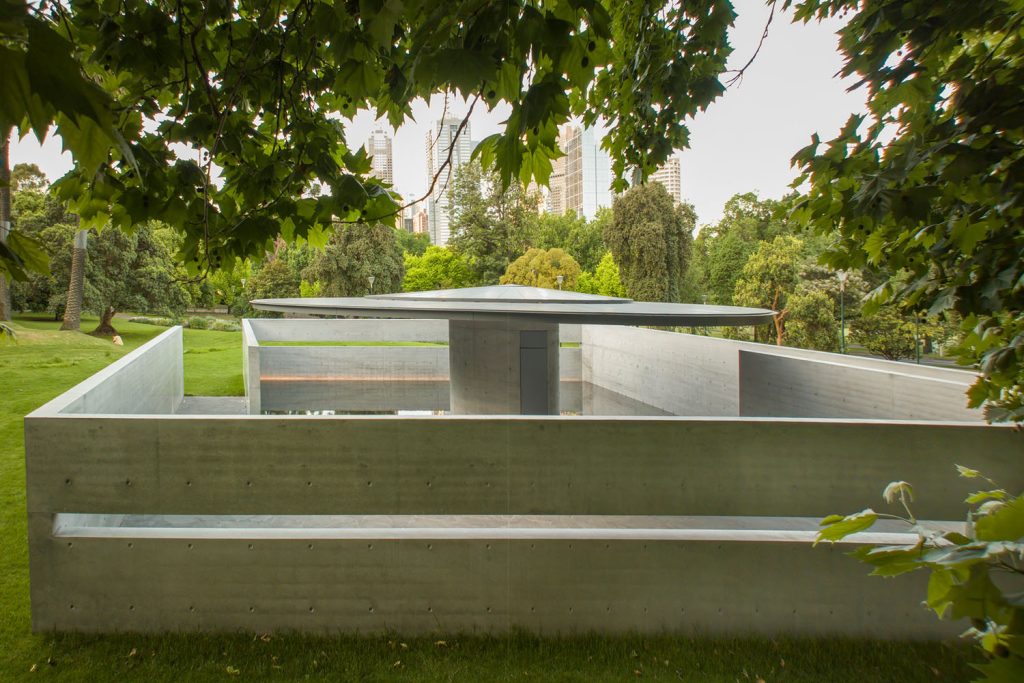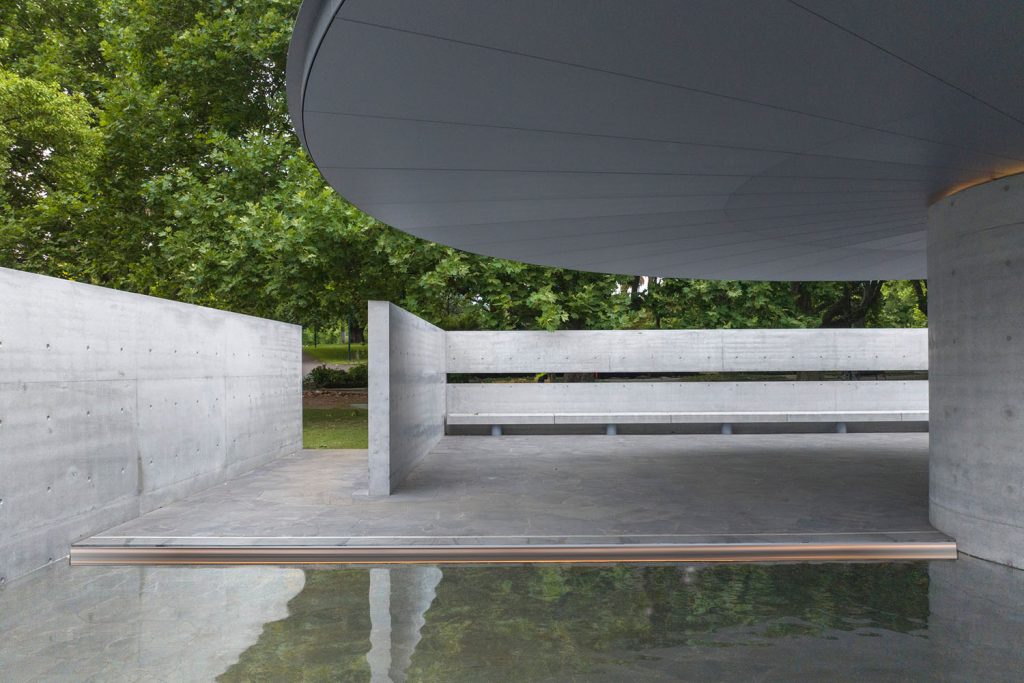 The pavilion's peaceful ambiance is complemented by an array of artistic creations that inspire visitors to explore the city's cultural landscape. During the opening weekend, guests have the opportunity to borrow unique quilts crafted as part of the 'MPavilion Quilt Challenge', each quilt design inspired by various elements of Ando's architecture. "Escala de Cinzas (Greyscale)," an installation by artist João Loureiro inside the pavilion, allows visitors to taste the 'sensation of grey ice cream.'
Moreover, a thoughtfully curated selection of artists, architects, and creatives are scheduled to participate with various interventions and installations, such as Davidov Architects' MPavilion 10 Chair and DNJ Paper's name, a Japanese-style work jacket to be worn by MPavilion attendants throughout the season.
"Six different flavors in six shades of grey, ranging from light grey to almost black, with no flavors labeled, creating a unique gelato sensory experience."
"I am honored to have completed my first project in Australia and to have created a piece of living architecture that will have such an important role in the cultural life of Melbourne this summer. I hope that as people visit, they allow this space to enter their hearts, and allow their senses to tune into the light and breeze interacting with them and this space. I hope for them an experience of harmony with nature, with themselves, and with others." said Tadao Ando.