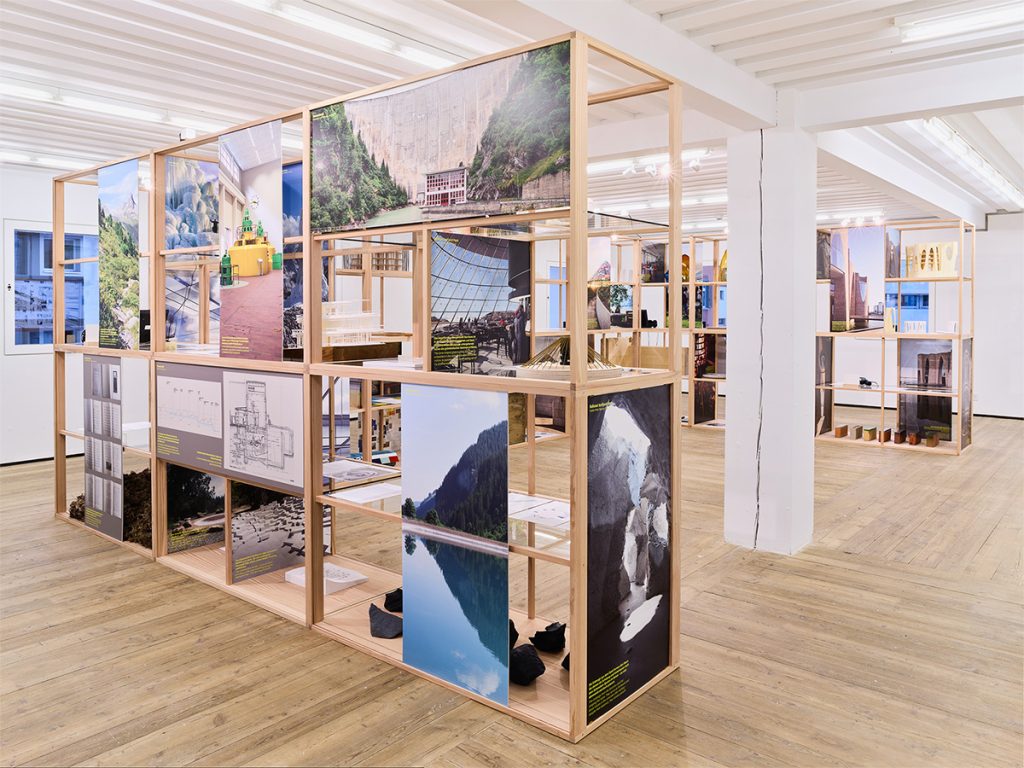 Studio Other Spaces (SOS), under the direction of architect Sebastian Behmann and artist Olafur Eliasson, presents their third exhibition, Raumliche Solidaritäten (Spatial Solidarities), at Das Gelbe Haus Flims in Switzerland. From 8 October 2023 to 27 October 2024, the exhibition employs a multi-narrative structure to address agricultural, social, and infrastructural issues creatively by showcasing a selection of SOS's projects alongside local initiatives from Flims and the surrounding area.
The purpose of "Raumliche Solidaritaten" (Spatial Solidarities) is to foster dialogue. Studio Other Spaces dispels prevalent misunderstandings and dualisms by demonstrating that nature and culture, as well as urban and rural areas, are not in opposition or conflict but rather are intricately intertwined and reliant on each other—collectively constituting the regional fabric. Valerio Olgiati transforms Das Gelbe Haus Flims into a space of reflections that transcend the walls of the landmark structure for the exhibition. Collaborative curators Damian Christinger and Elizabeth McTernan have collected local projects in accordance with thematic areas that influence the design language and research of Studio Other Spaces, including energy, infrastructure, agriculture, nourishment, and education.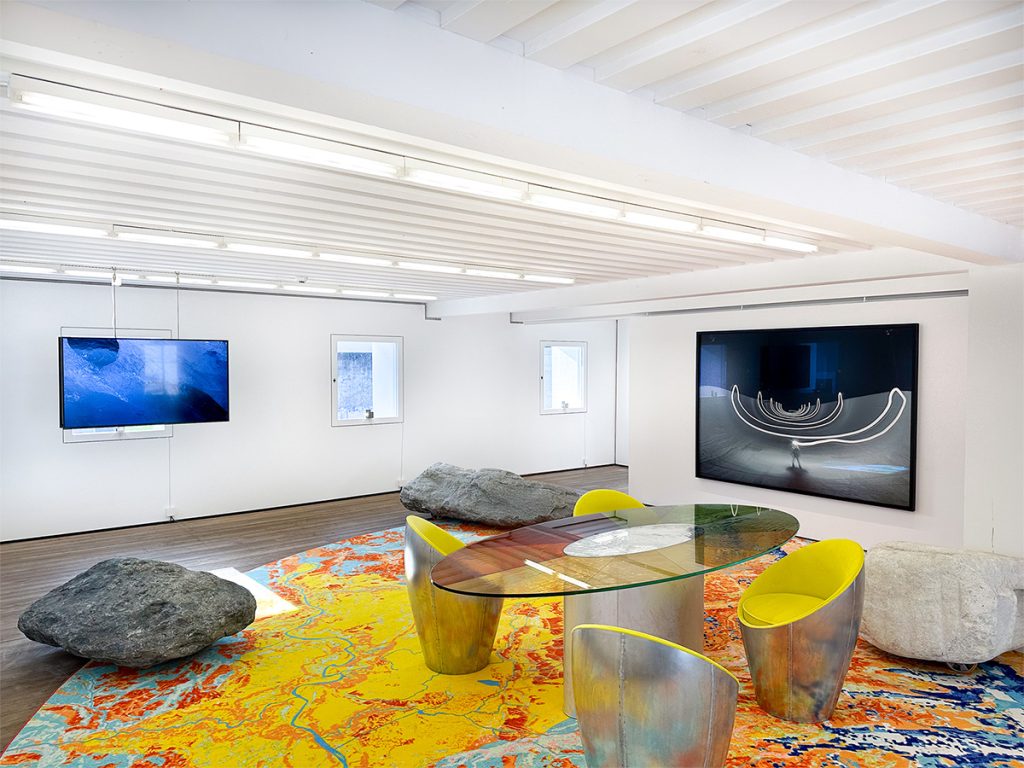 The exhibition showcases the interconnected interests of SOS, an architecture and art office, which include the exchange of innovative design tools, traditional and modern building methods, sustainable food systems, renewable energy, collaboration between urban and rural areas, local expertise, site-specific concerns, and an appreciation for perspectives beyond the human. By engaging in collaborative efforts with regional allies, SOS endeavors to develop a significant connection with the environments they often encounter from an external perspective. Through the exploration of regional entanglements and the establishment of interconnections among projects, SOS engages in a dynamic dialogue with academic institutions, independent creators, and cities.
Sebastian Behmann, SOS co-founder: "Räumliche Solidaritäten (Spatial Solidarities) invites visitors into the spaces of dialogue that are foundational to our work at Studio Other Spaces. The exhibition is not about showing architectural work but about doing it. Das Gelbe Haus reverberates with voices, agencies, collaborations, and experiments from Flims and the surroundings. To access this expansive network, we spent time with the people who live, work, and experiment in the valleys and mountains of the region. The exhibition draws attention to local projects, their interdependences, and their place-making qualities."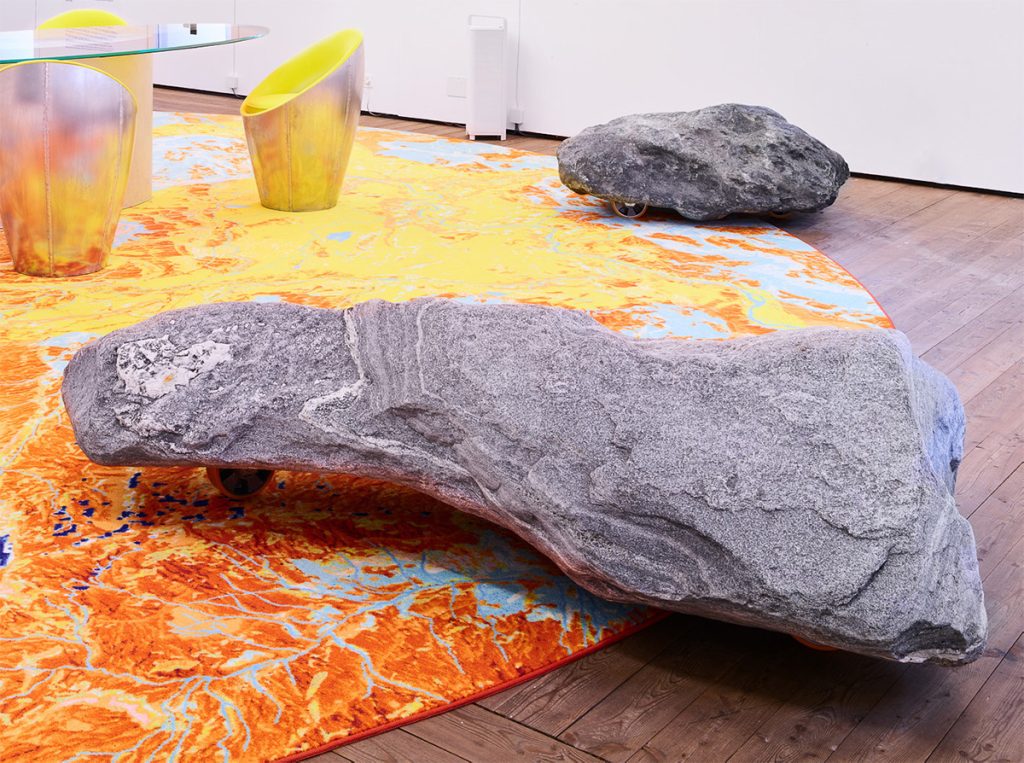 Olafur Eliasson, SOS co-founder: "If you listen carefully, you will hear places and more-than-human beings talk. The mountain speaks, the river, the valley, the city, the sky, and, here in Flims, even the landslide speaks from 10,000 years ago. All these places and landmarks, which we often take for granted as static, are in constant, if imperceptible, motion. To those who listen, they speak of time and movement, entanglements and change. Listening is an act of solidarity – with other people, more-than-human beings, objects, and environments. In all their diversity and complexity, these acts of solidarity – these solidarities – form Räumliche Solidaritäten."
Carmen Gasser and Remo Derungs, Artistic Directors, Das Gelbe Haus Flims: "We invited Berlin-based Studio Other Spaces to offer the inhabitants and visitors of Flims a new perspective on local topics surrounding Das Gelbe Haus. SOS's approach to developing the exhibition offers a new and bold perspective, process and translation that will be inspiring for Flims and the area."