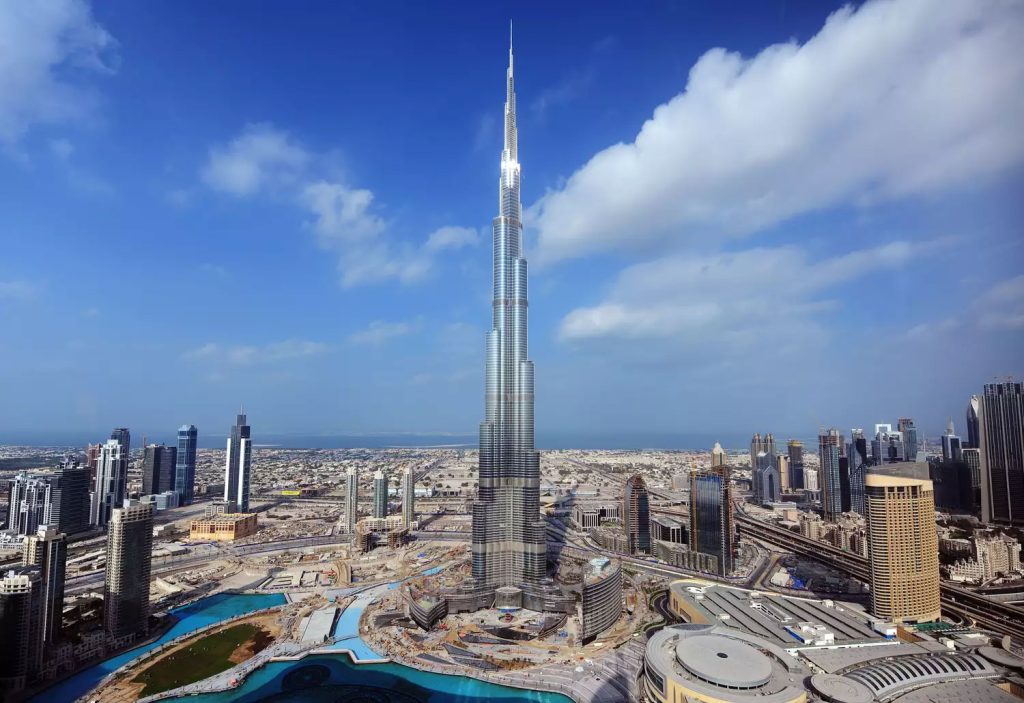 Saudi Arabia plans to build the world's tallest building, a 2-kilometer skyscraper, in Riyadh. The proposed tower will be taller than the current world's tallest building – Dubai's Burj Khalifa, which is 828 meters tall.
Middle East Business Intelligence (MEED) estimates the estimated cost is around $5 billion. A design competition with a $1 million entry fee is currently underway, according to the report, citing sources close to the contest who also revealed that several of the world's leading architecture firms have already been invited to participate.
The design competition is being run by Saudi Arabia's Public Investment Fund (PIF) which is chaired by Crown Prince Mohammed Bin Salman.
On the other hand, the construction of Kingdom Tower, which is planned to be 1 kilometer high, is still ongoing and it is not known when it will be completed. The tower is located on the north side of Jeddah, Saudi Arabia, it is planned to be the first 1 km (3,281 ft) tall building. The primary designer of Kingdom Tower is Chicago-based architect Adrian Smith of Adrian Smith + Gordon Gill Architecture (AS + GG), the same architect who designed the Burj Khalifa.
Saudi Arabia is experiencing a construction and megaproject boom, with numerous projects under construction: King Salman International Airport and NEOM's mega projects including The Line, Trojena, Oxagon, and Sindalah.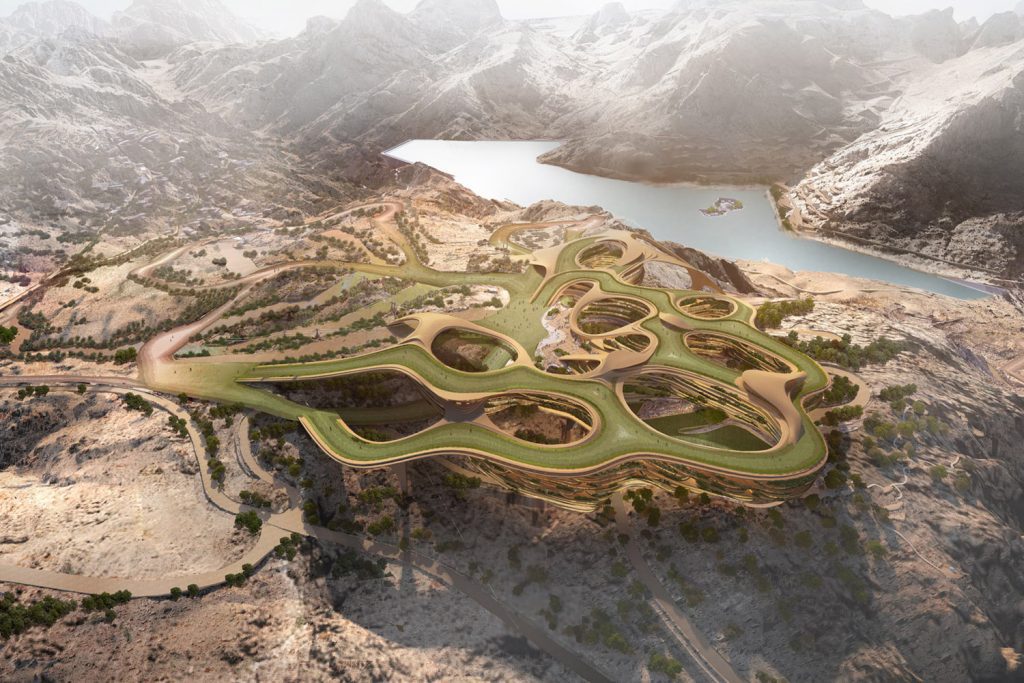 Let's take a look at other ambitious mega projects of Saudi Arabia.
King Salman International Airport, designed by Foster + Partners, is expected to be one of the world's largest airports, covering an area of approximately 57 km2 and accommodating six parallel runways and the existing terminals named after King Khalid. In addition, 12km2 of mega-airport support facilities, residential and recreational facilities, retail outlets, and other logistics real estate will be included. The airport aims to accommodate up to 120 million passengers by 2030 and 185 million passengers with a cargo capacity of 3.5 million tons by 2050.
The Line is a humancentric futuristic city concept created by NEOM in Saudi Arabia. The project is considered a revolution for traditional urban life and urbanism. The Line was developed for around 9 million inhabitants and built a footprint of 34 square kilometers. The expense of the project is $500 billion.
Oxagon will serve as a port and logistics hub for the larger Neom project, which is a renewable energy-powered region part of Saudi Arabia's Vision 2030 plan to diversify the country's economy and reduce reliance on oil.
Torjena planned as a new year-round tourist destination will include a ski village, ultra-luxury family and wellness resorts, a wide range of retail stores and restaurants, as well as sports activities such as a ski slope, watersports, and mountain biking, as well as an interactive nature reserve.
Sindalah, which covers an area of approximately 840,000 square meters, is one of a group of islands that will be developed in NEOM, each with its own vision and design. The Sindallah project will include three hotels, 413 rooms (including 88 villas), and 333 serviced apartments.