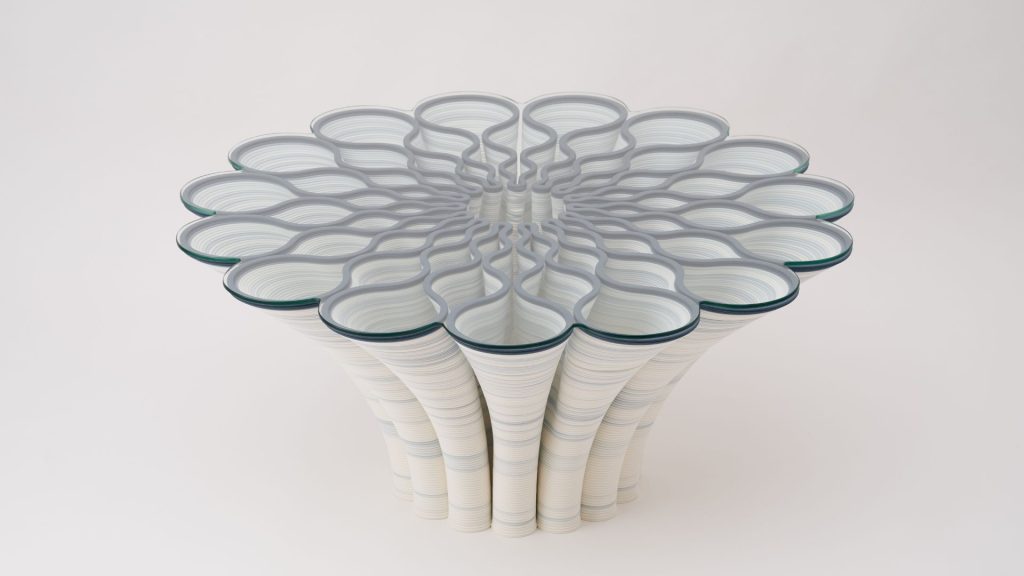 Mirko and Michele Daneluzzo founded the NYXO, a multidisciplinary research & design office, in 2015 and dedicated to the creation of visionary ideas. Limited editions to serial products, architectural concepts to interiors, and art installations are among the projects undertaken.
Primavera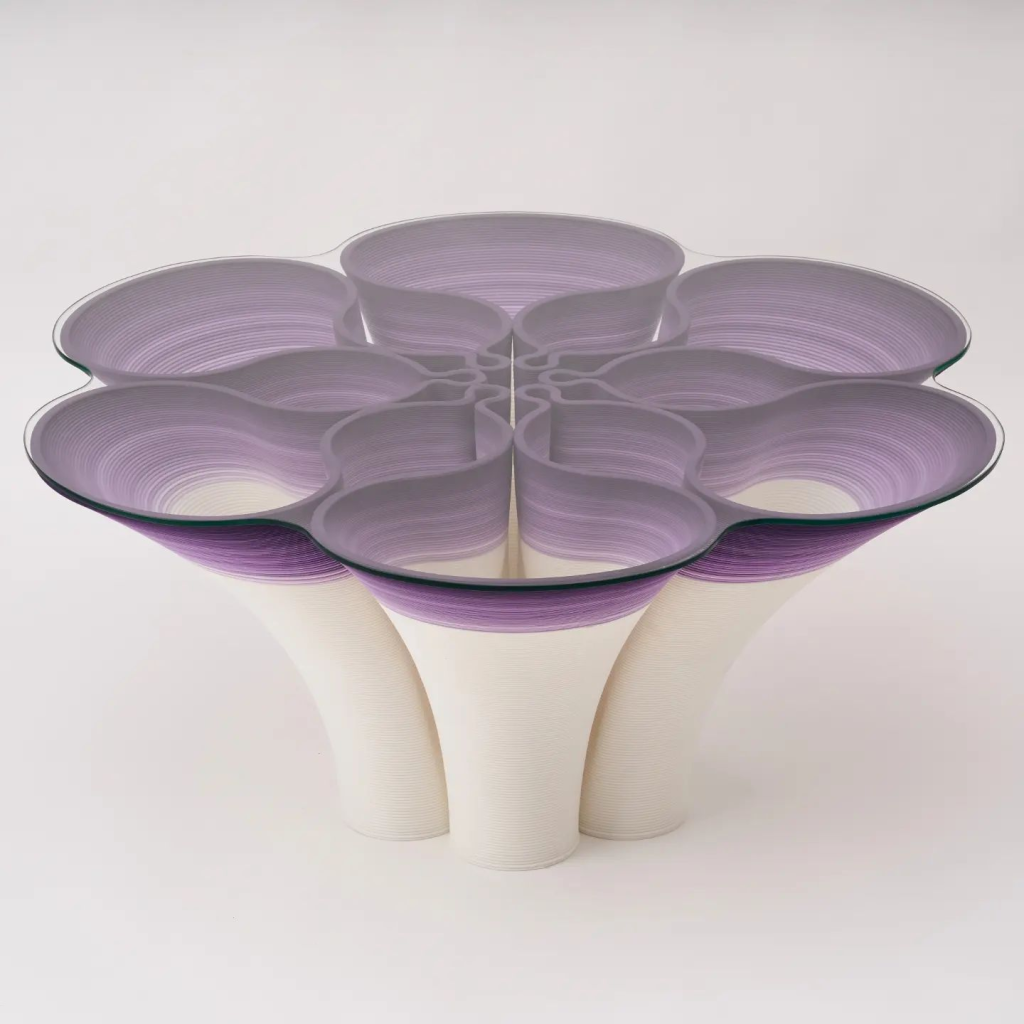 NYXO design studio creates "Primavera," a collection of sculptural coffee tables skillfully crafted from 3D printed lightweight foaming bioplastic.
Its organic and fluid shape is seamlessly combined with geometric rigor, representing the renewal of natural cycles and inspired by the floral world and the seasonal cycle. A feast of vibrant colors, sinuous geometries, and delicate curves that celebrate the material's new life.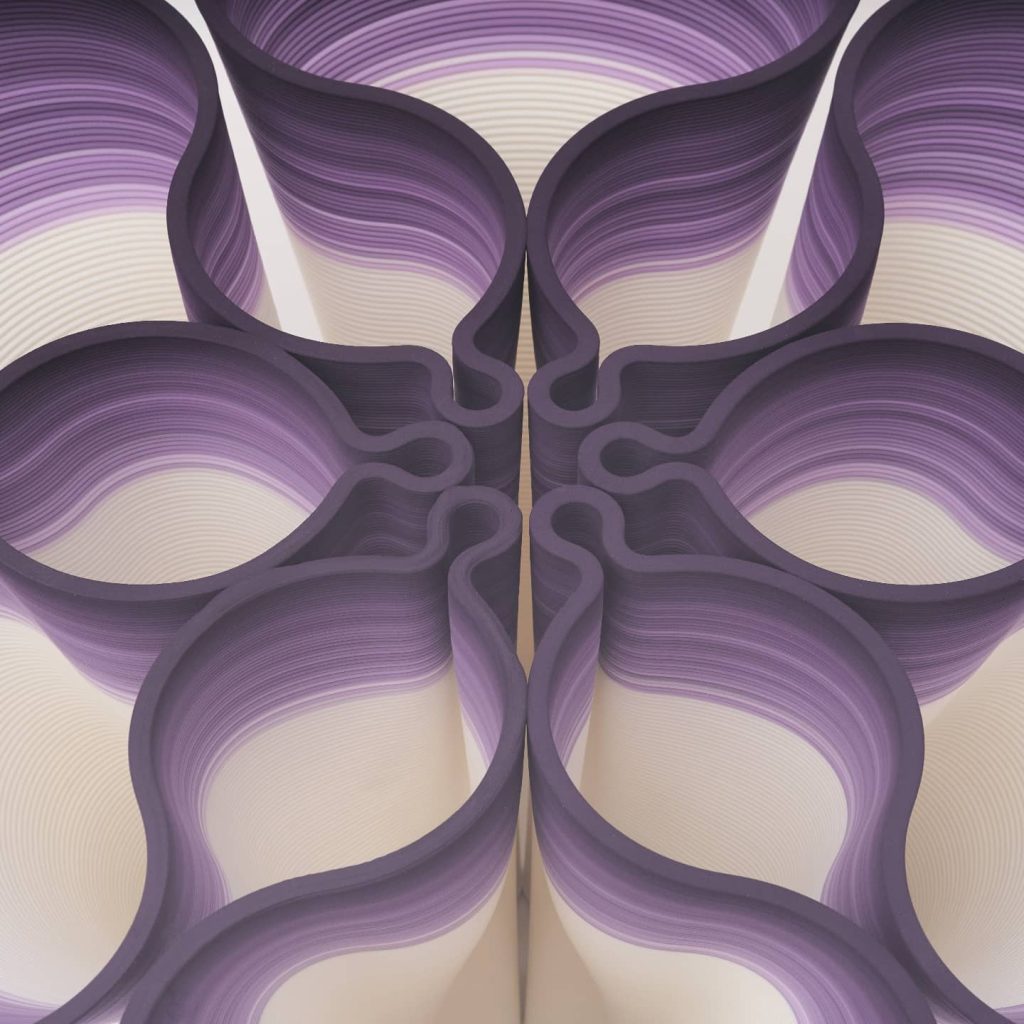 Each piece's patterns evolve with height, becoming more complex from the bottom to the top and reinforcing the pieces – Camelia, Azalea, Dalia, and Felce.
Camelia's curves give this eclectic piece of furniture inspired by the botanical symbol of love a fresh yet romantic personality.
Dalia's intricate geometry captivates the eye with exceptional emotional perspective effects.
Felce table's design was inspired by the fern, the oldest plant on the planet. Its primordial allure has inspired a plethora of popular beliefs, mysteries, and esoteric meanings.
Azalea depicts the abundance of voluminous blooms and encompasses a continuous flow of lines that grounds the table to the floor in a harmonious manner.
Desert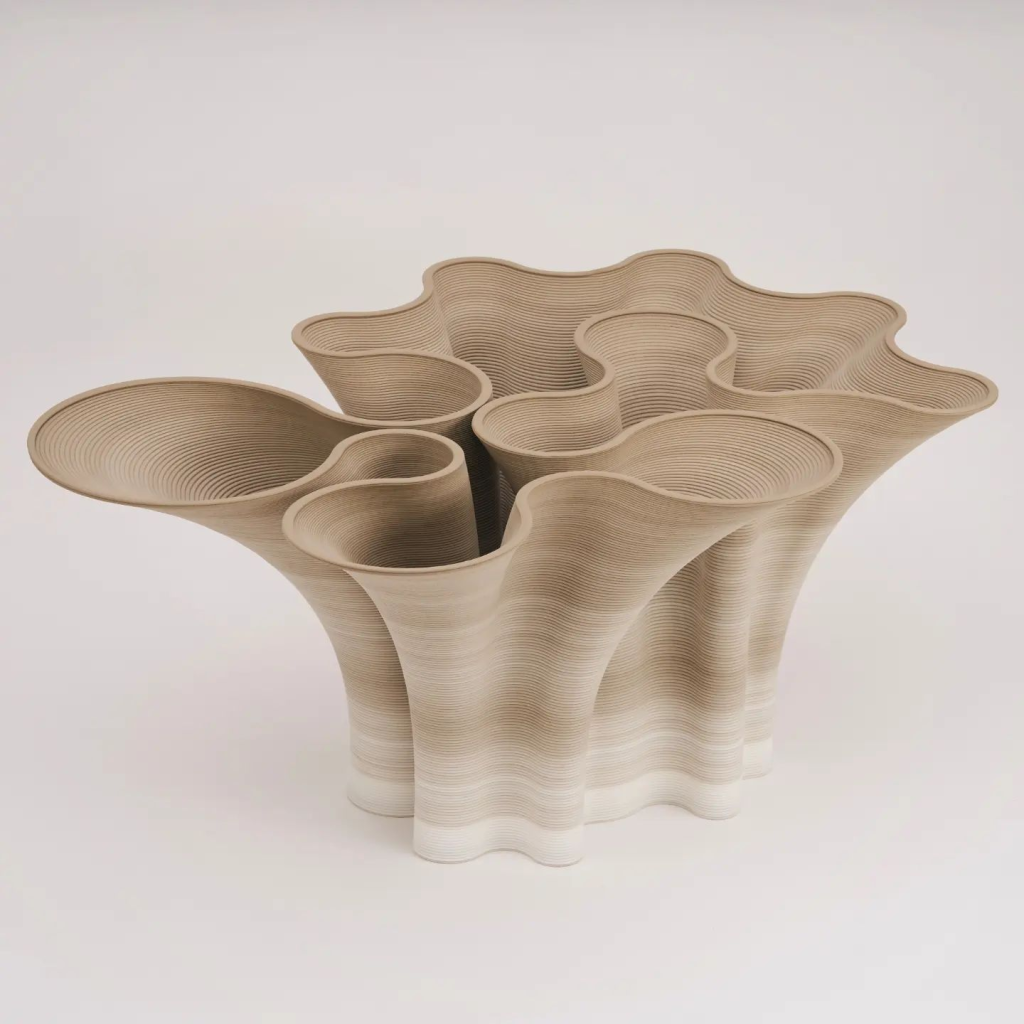 The "Desert" coffee table is inspired by the fossil dunes of Abu Dhabi's desert. The sculptural coffee table is printed with Foaming PLA, a lightweight, low-density material, whose organic curves are inspired by nature, specifically spontaneous fossil formations.
The layering of 3D printing creates this table in the same way that the layering of sand over time created fossils. The porosity of the material is designed to mimic the roughness of desert sand.
Suntable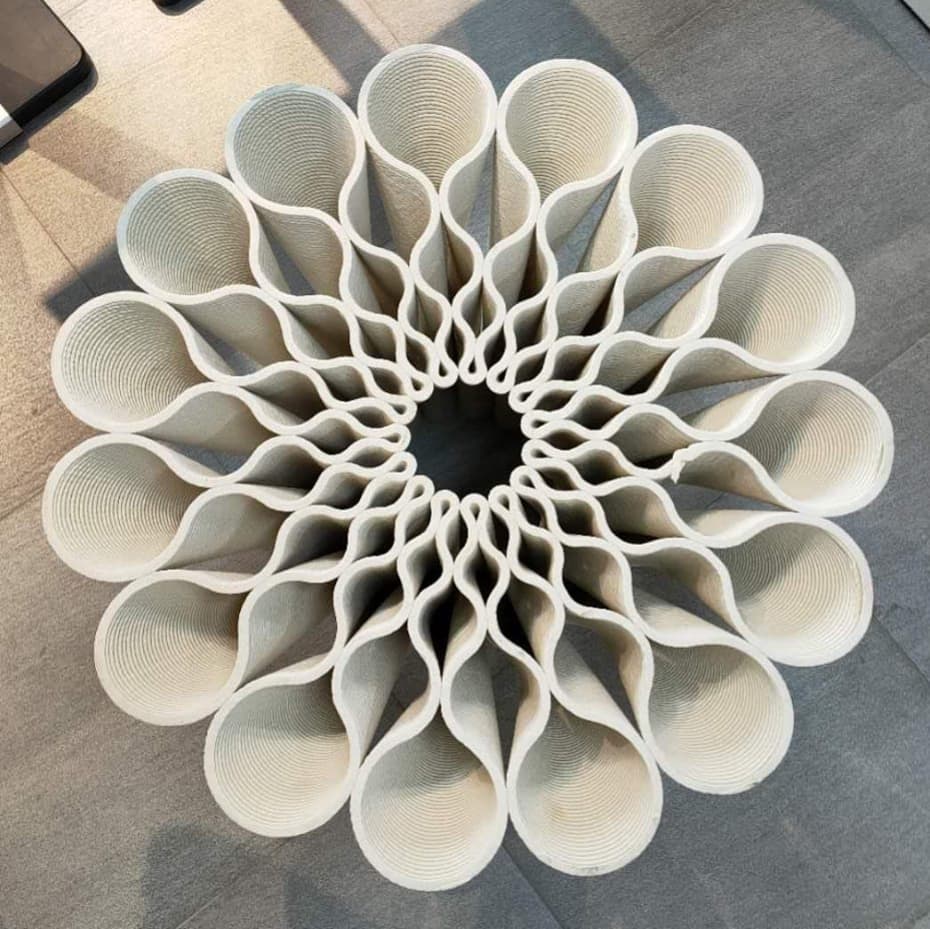 Suntable is a coffee table with Chinese symbolism-inspired geometry that aims to interpret the proportions, curves, and harmonies of Chinese architecture. The table's outermost layer is composed of cylindrical ribs that resemble the outermost layer of a typical roof.
The internal lattice is represented on the tabletop by a stylized sun, a nod to the balance and harmony expressed by Chinese architecture. We chose the roof because its main feature is stratification, which is related to the 3D printing technique. Coin Robotics created the prototype.