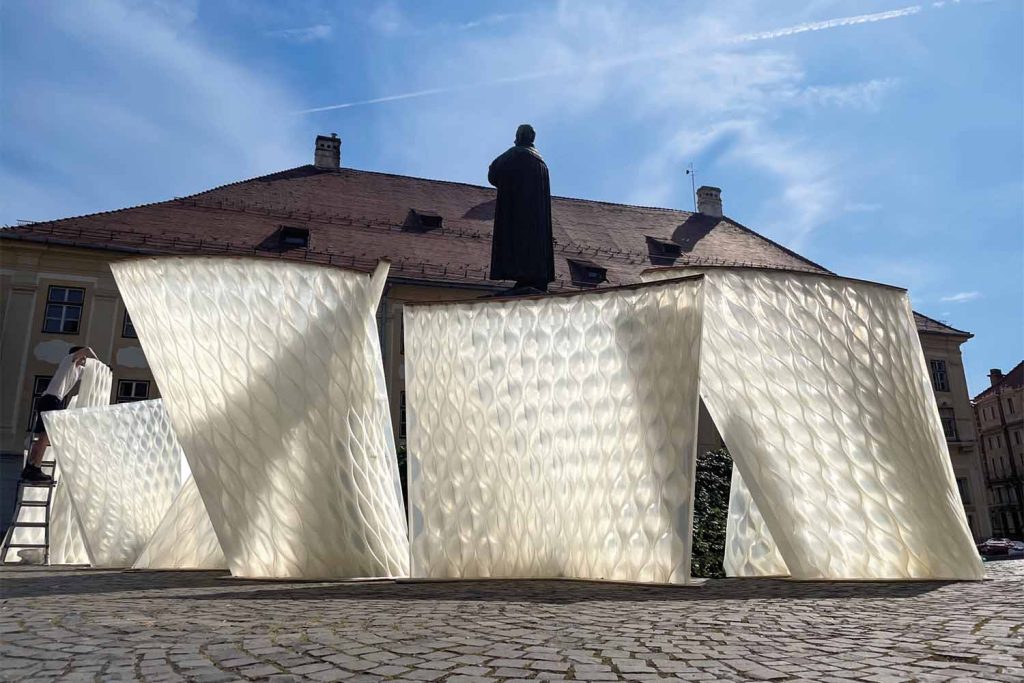 Mamou-Mani Architects is showcasing Altostrata, a 3D-printed pavilion, at Dubai Design Week 2023. The pavilion is made entirely of compostable sugar-based polylactic acid (PLA) and boasts an undulating structure that forms a gracefully curved pavilion, embodying Fab.Pub's circular design vision.
The exhibition and pavilion revolve around four core circular principles: reduce, reuse, repurpose, and recycle. The pavilion is displayed at Dubai Design Week, which will take place from November 7th to 12th, 2023.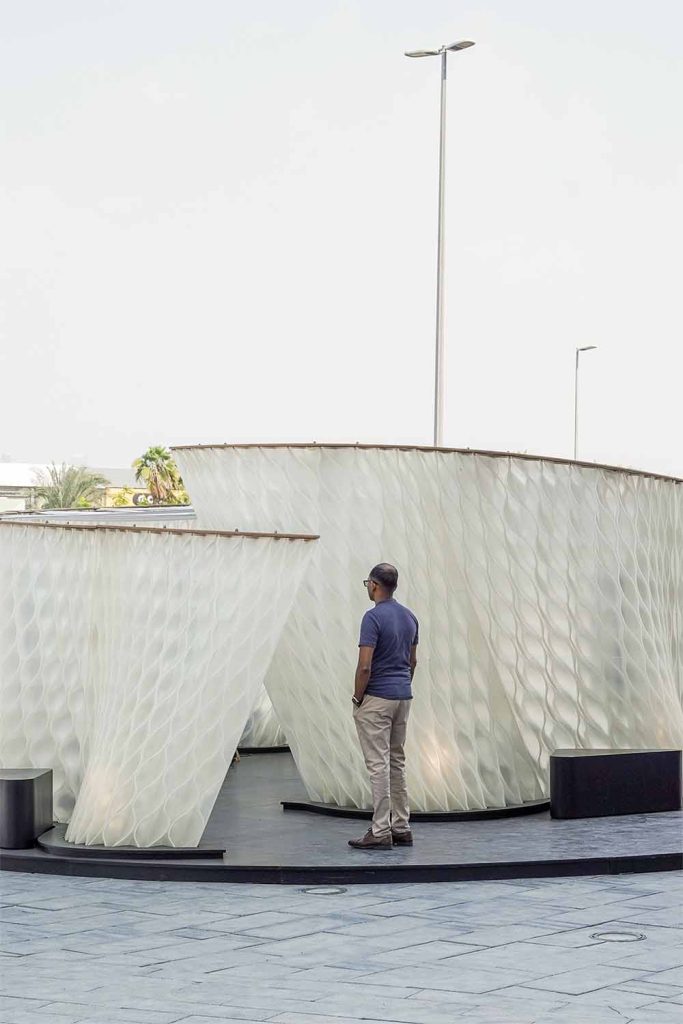 Arthur Mamou-Mani said, "We are very excited to showcase Fab.Pub through our Pavilion Altostrata at the Dubai Design Week. Our mission at Fab Pub is to help the global design community fabricate locally using biomaterials. We specialize in 3D printing using fermented sugar bases and bioplastics, and our whole Altostrata Pavilion is printed from it. We have brought our products which we hope to launch very soon in our store, the very first store with 3D printers and crushing machine that will enable a fully circular retail experience." and added, "Our aim is to empower people to fabricate, purchase, and discard whilst not creating waste. We want Fab.Pub to help people and companies manifest their dreams in a circular way and hope for them to create a global community and a movement that everyone can be part of."
The pavilion was previously showcased at Piata Albert Huet in Sibiu, Romania. It will host panel discussions and an exhibition featuring the work of three organizations about the city of Sibiu.
Also, Arthur Mamou-Mani has joined the PA Talks series with Hamid Hassanzadeh. Listen Now!