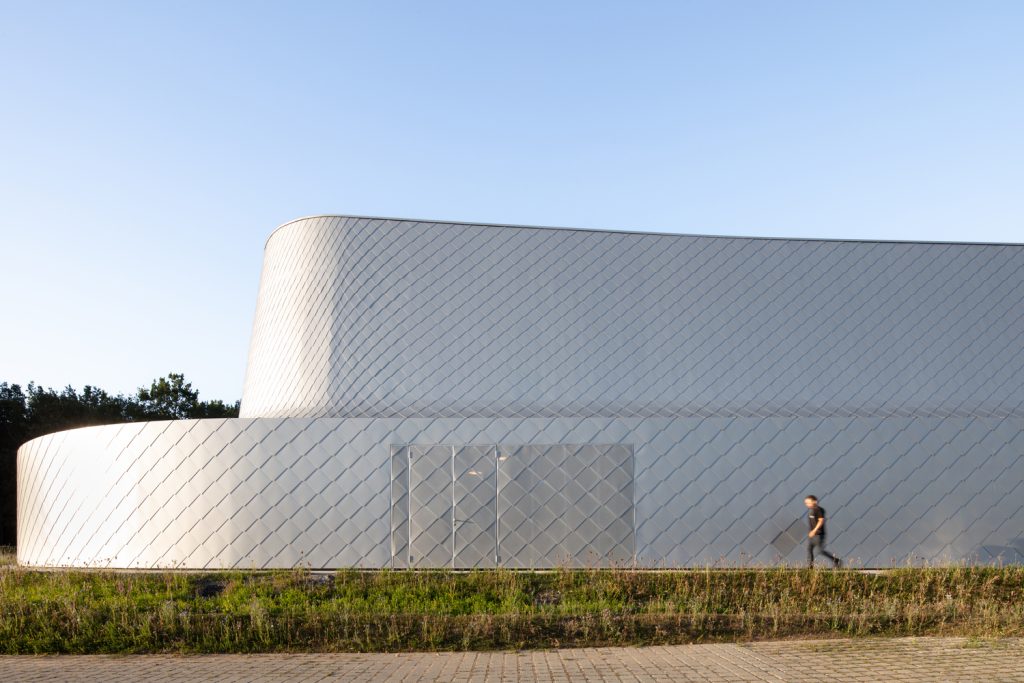 Designed by Bohuon Bertic Architectes, La Chesnaie Gymnasium is in the southeast of Nantes, in an area set aside for public services, close to two other buildings. The unique thing about the plot is that it is at a city entrance point.
To make the building look like it fits in with the other two buildings, the gymnasium has two levels: a big volume surrounded by a ground floor belt. The curved shape that connects the sides to the roof makes the change less harsh. The project is a wrapping that wraps around the whole program into a recognizable and iconic figure on the landscape scale while keeping the volume small.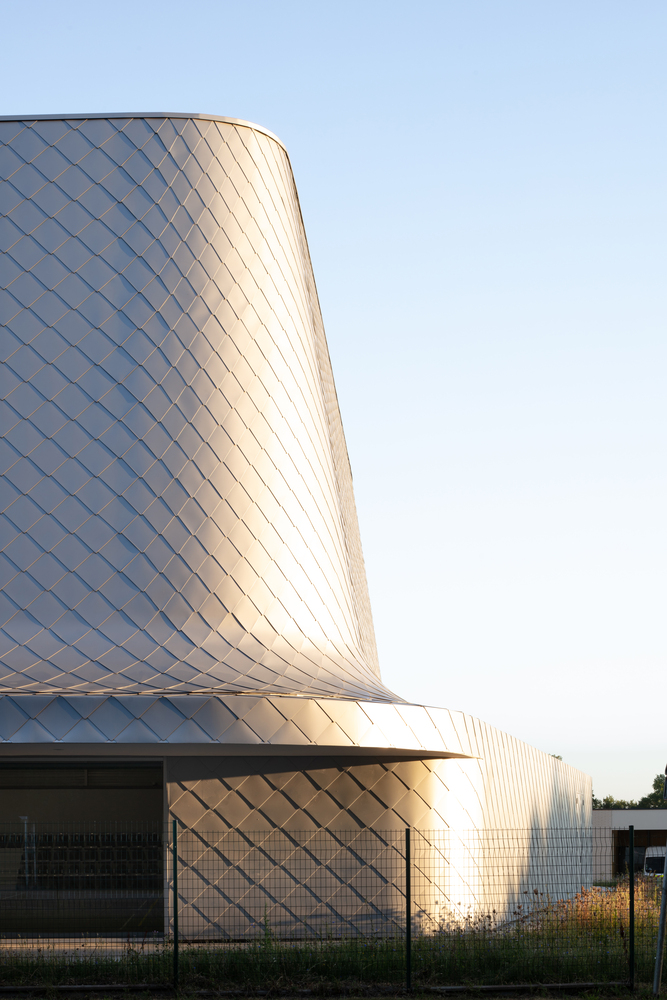 The building is bright and light, and the lacquered metal scales make it soft and fluid. This new way of looking at the shingles makes it possible for the cladding and roofs to blend together perfectly. At ground level, the cover goes past the building's edges based on the angle and amount of shade that is wanted. It keeps out bad weather or the sun and frames the view.
The curve goes with scale changes just as much as routes do. With glazed sides, it lets light pass through and lets you talk to the outside world. This formal concept gives the program a sense of unity that goes beyond the strict assembly of its effective volumes. It also makes sure that everyone is treated the same and no one is left behind. The project has a strong outline that is defined by its wholeness and unity.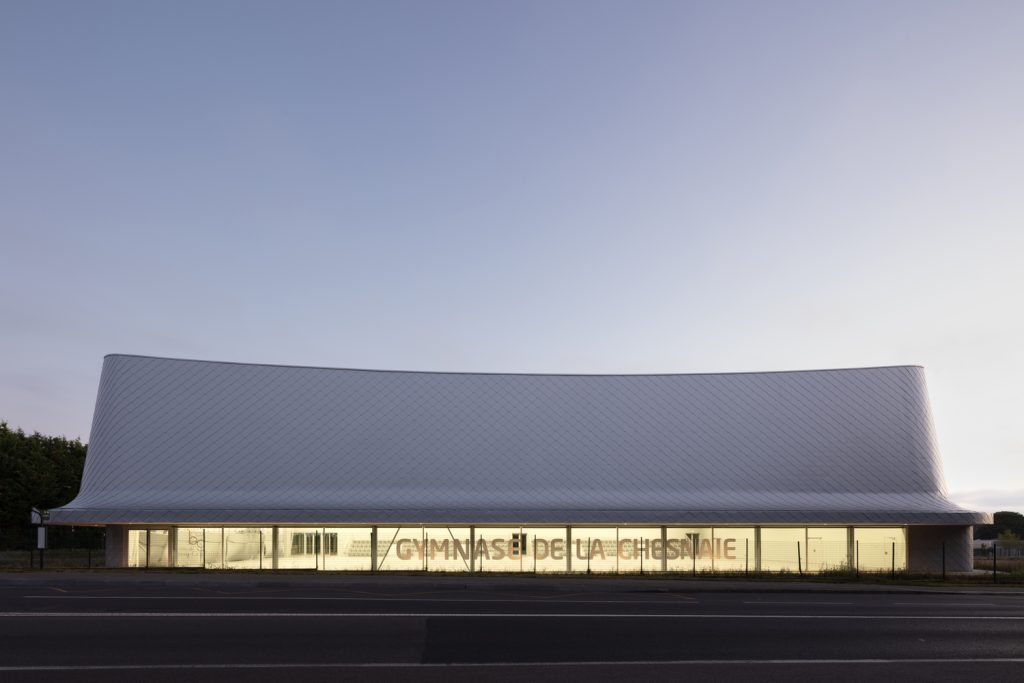 Project Info
Architects: Bohuon Bertic Architectes
Year: 2022
Manufacturers: Bega, Tarkett Sports, Arcelor Mittal, Bluetek, NLX, PREFA, Pavigrés, Profiles system, Sintra
Lead Architects: Yannick Bohuon, Serge Bertic, Mathilde Poupart
Photographs:Juan Cardona