Jungle Pavilion by MxM is Embedded in the Landscape and Merged with Nature and Architecture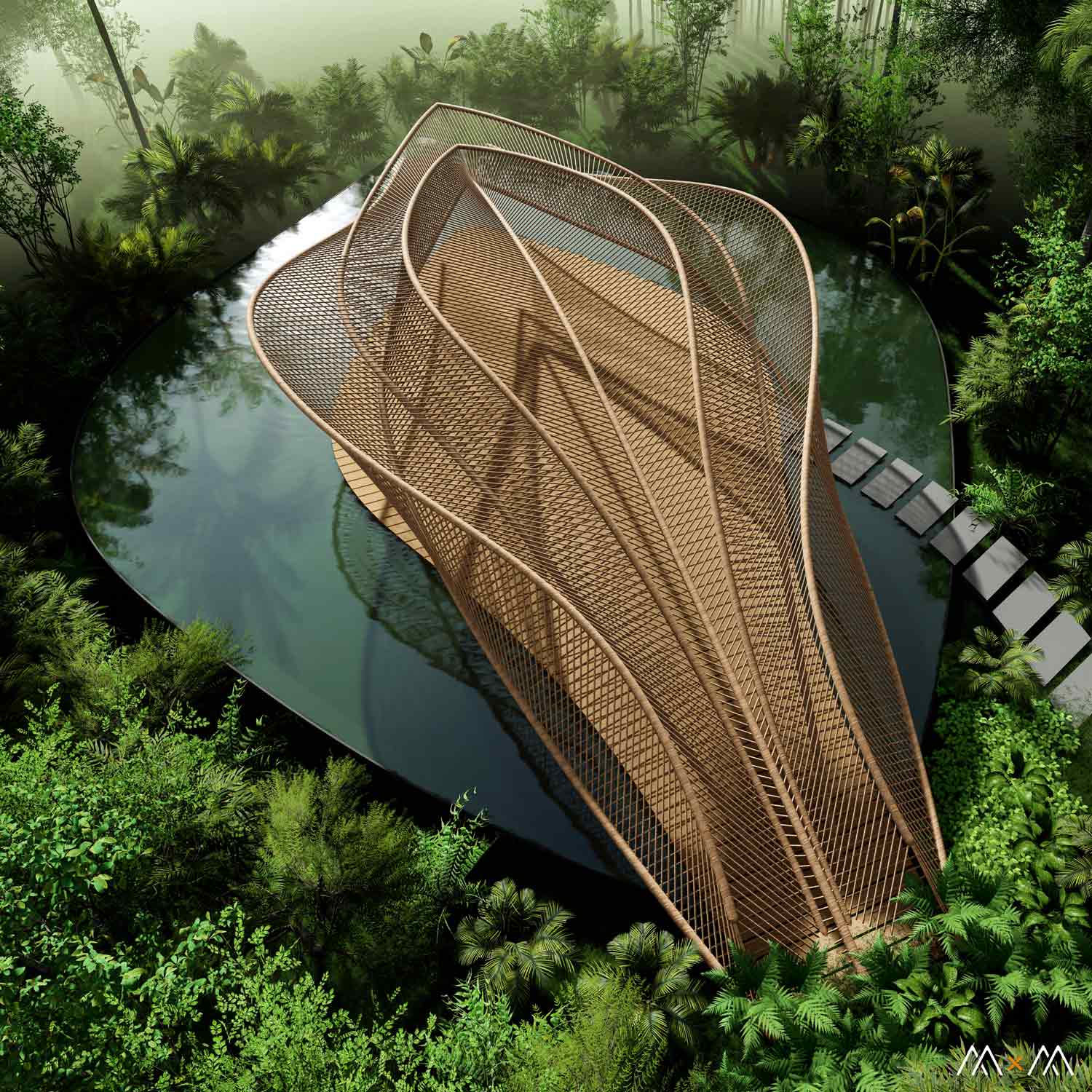 The Jungle Pavilion, designed by Netherlands based architecture firm MxM, aims to engage people with nature and find inner peace. The pavilion is embedded in the landscape merged with nature and architecture. This beautiful setting demands graceful relations with nature. The organic structure balances light and shade in the tropical climate. To give shelter to the user and feel the connection with nature. The organic shape merges with its surroundings.
MxM is an interdisciplinary architecture and design firm with has focus on nature inspired, and technology driven designs.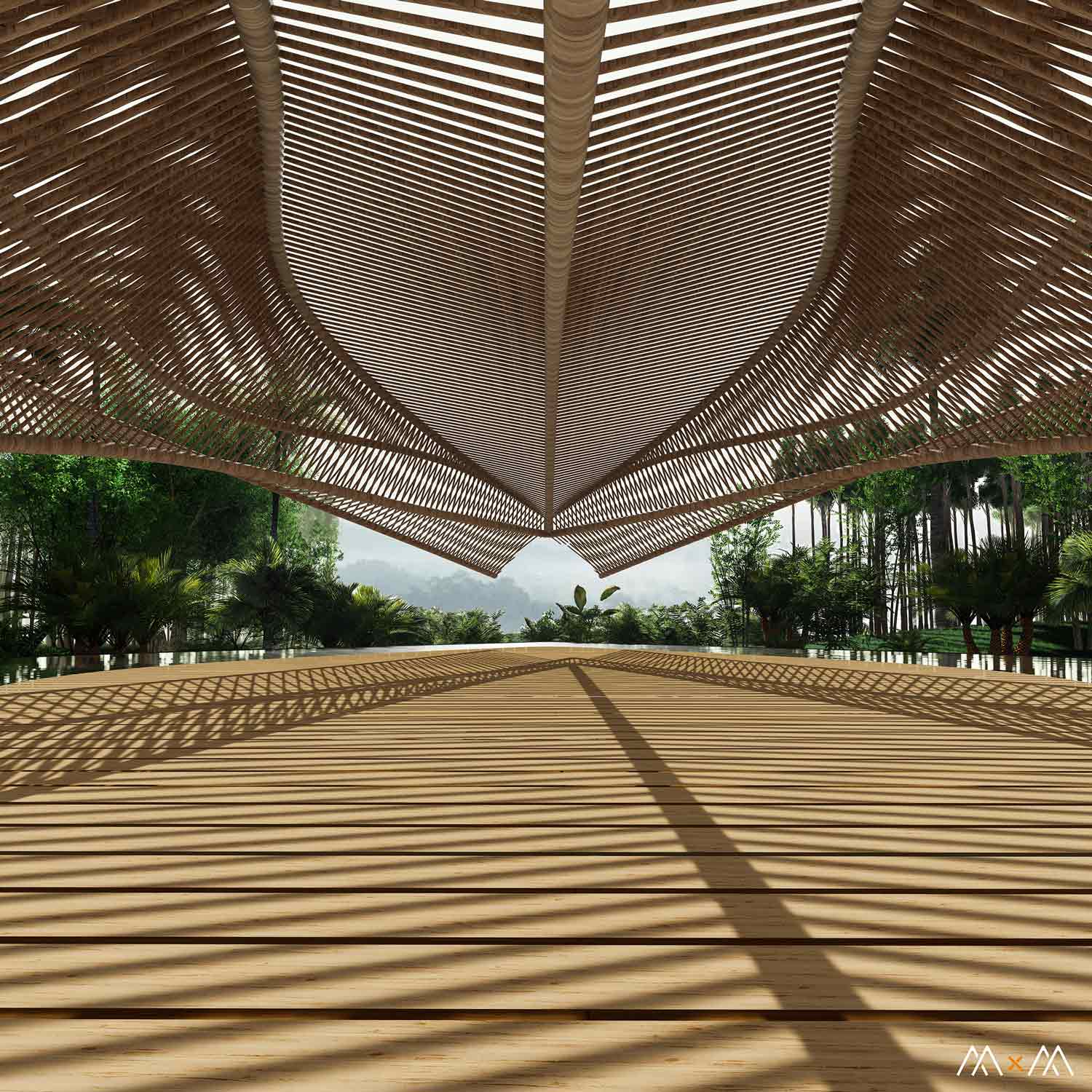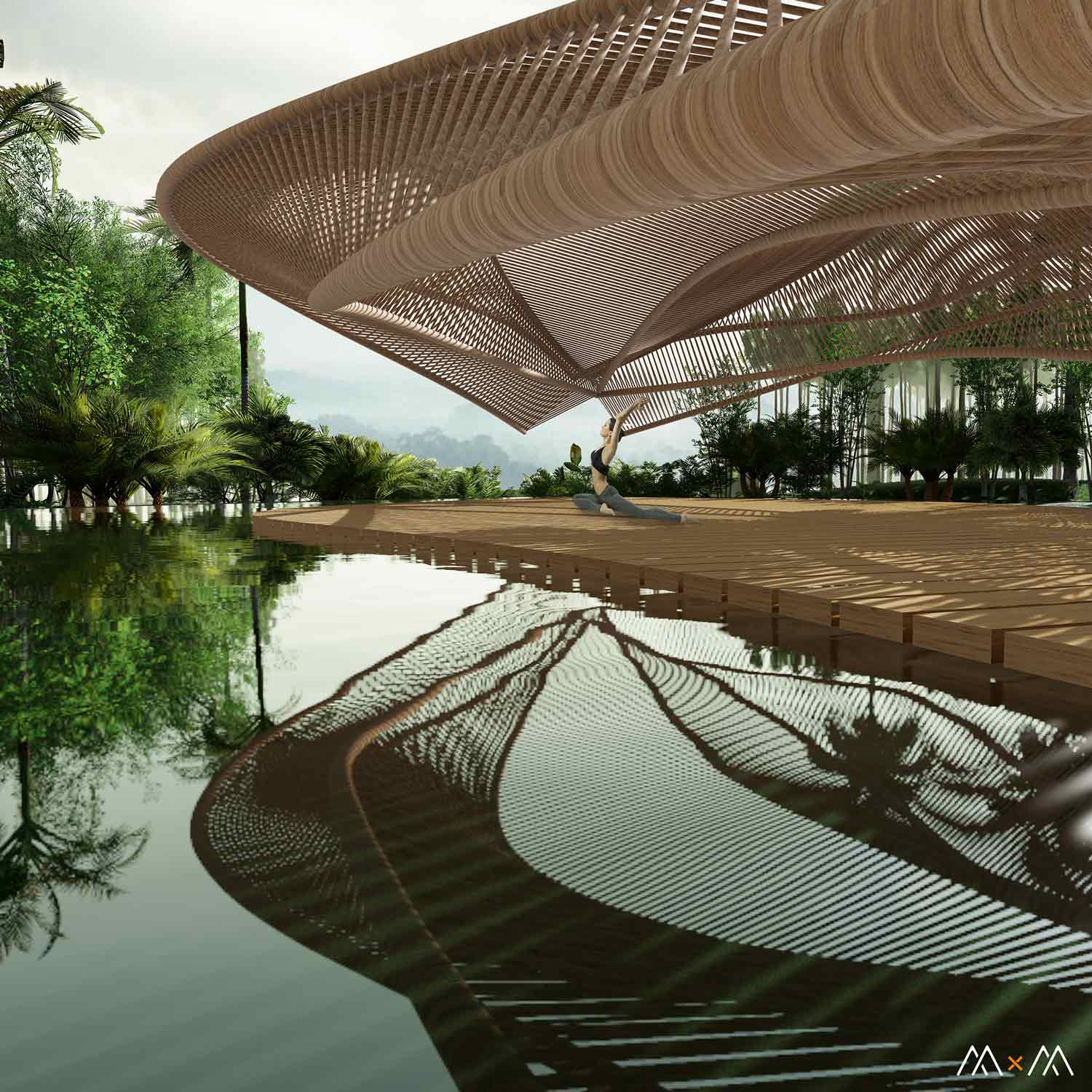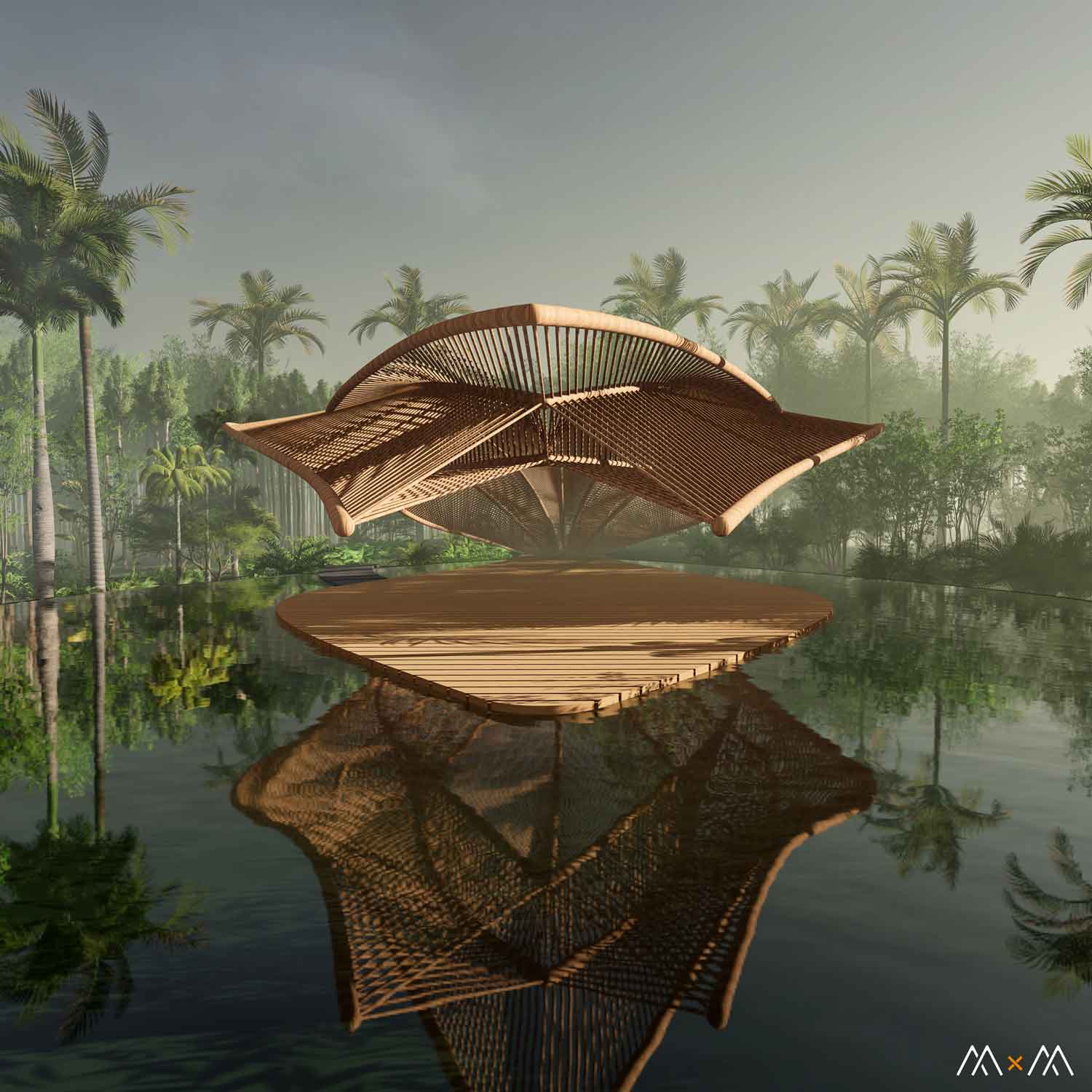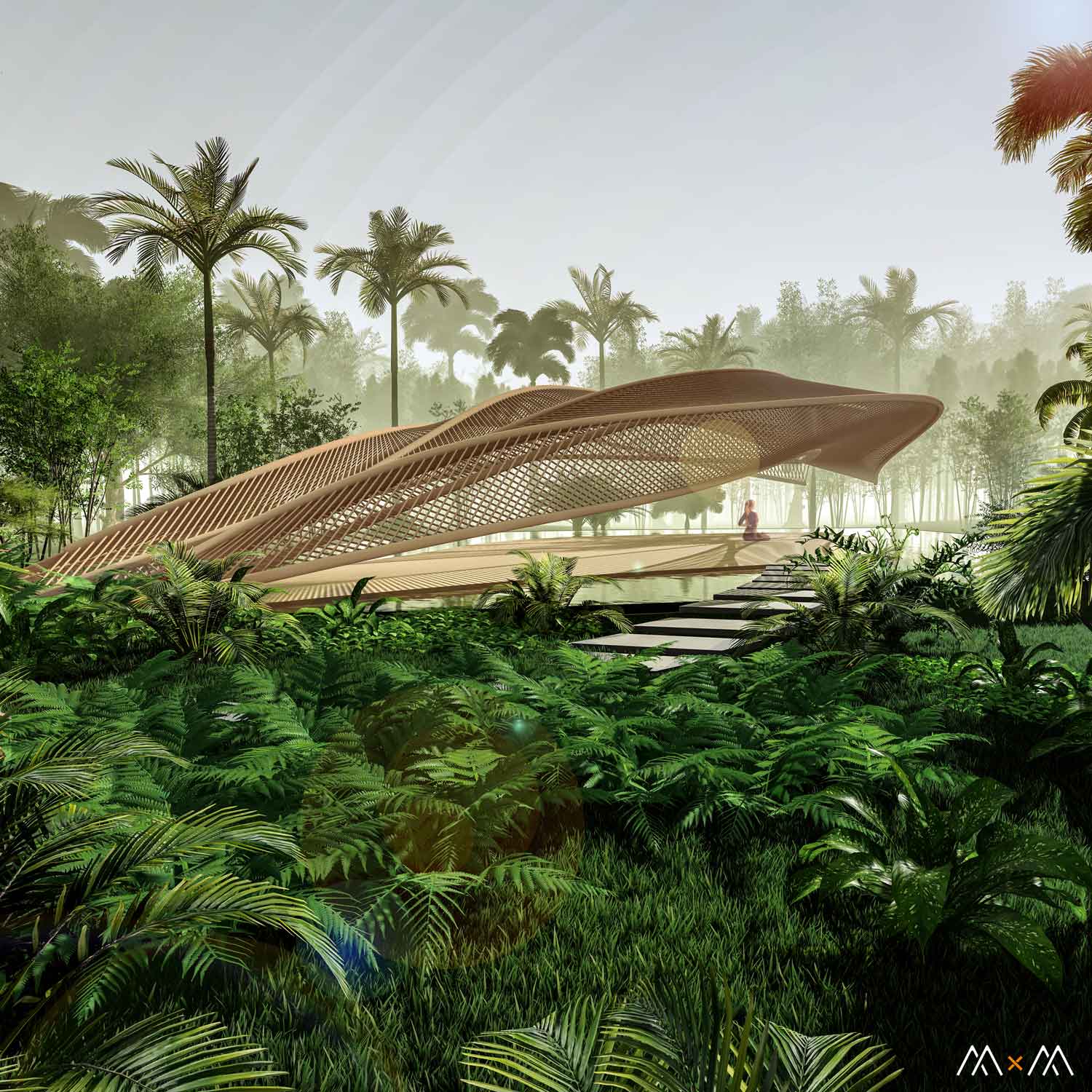 Led by Ben van Berkel , UNStudio , the dutch architecture firm, has designed woven 'Ellipsicoon ' pavilion for Revolution Precrafted Series in Maila , Philippines . The pavilion is a mobile structure planned as a place of mindfulness, retreat, and rest. Text description provided by architects.
Italian Studio Luca Poian Forms , designed Camboo Pavilion for the Building Trust's 2017 International Bamboo Festival in Phnom Penh , Cambodia . Text description provided by the architects. Conceived as the new centrepiece of the Building Trust's International Bamboo Festival, our design for a landmark bamboo structure celebrates Cambodia's richly layered history, tectonic tradition, and ethnographic context.