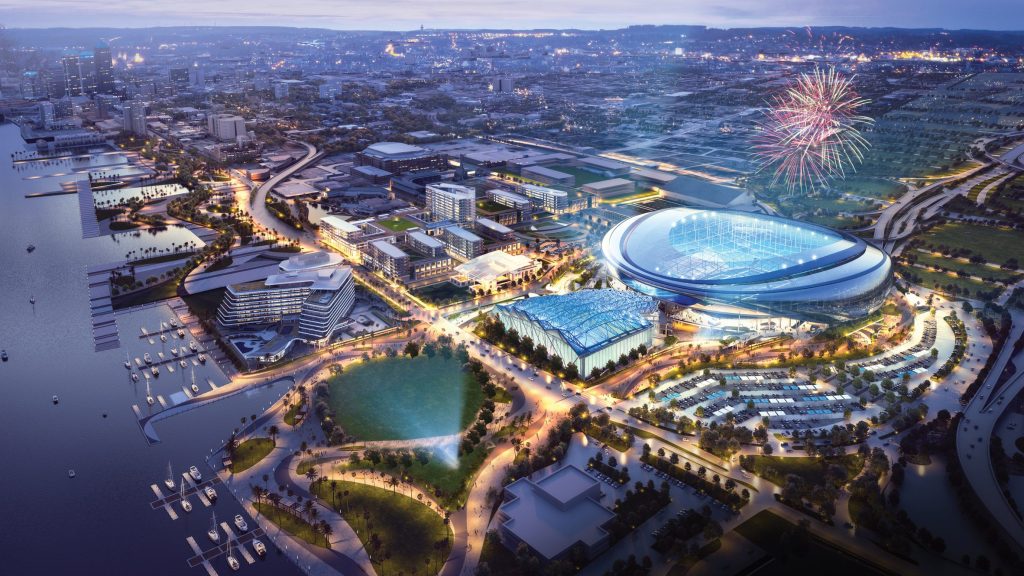 Jacksonville Jaguars introduced conceptual designs for the HOK-designed Stadium of the Future in Jacksonville, USA. "We have reached the end of this important and initial phase of this project, the design of the stadium we envision will be the home of the Jacksonville Jaguars and serve our entire community for generations to come," said Jaguars team owner Shad Khan.
The studio will expand the current program of the stadium by wrapping it in sinuous, reflective cladding and covering it in a see-through "membrane". The team has referred to the design as the "Stadium of the Future."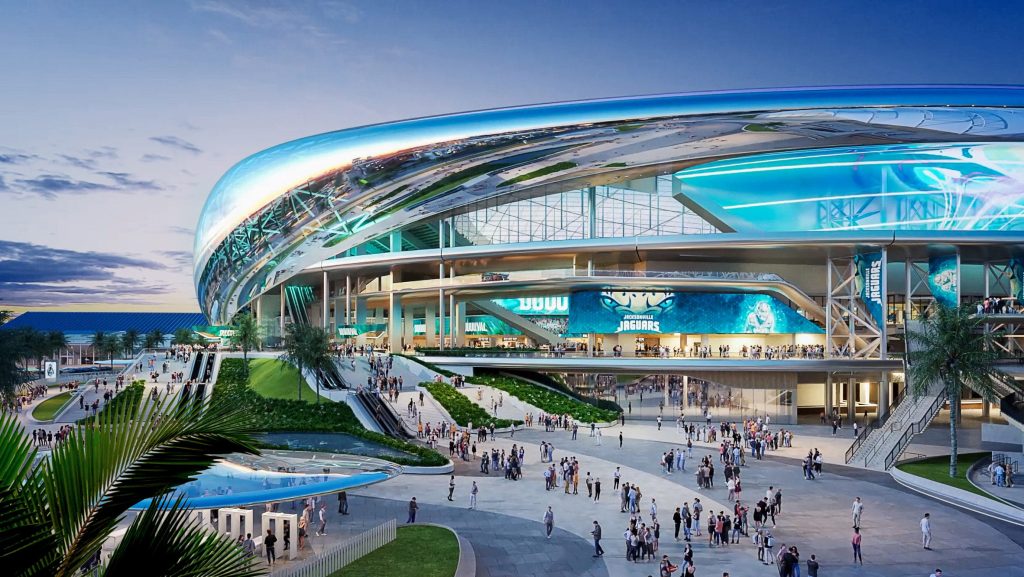 Following its appointment as project architect, HOK's Sports + Recreation + Entertainment group worked with the Jaguars to transform thoughts into more definitive remodeling designs. Most upgrades will center on enlarging the concourse surrounding the seating bowl, four times its current width. The concourse will be raised and will ring the entire stadium.
"This transformation transcends the stadium's boundaries. The design creates an iconic, accessible community nexus that connects the surrounding neighborhoods and riverfront," said Peter Broeder, HOK's design principal. "The venue will celebrate Jacksonville's natural landscape and climate, offering a park-like ambiance enriched by the latest amenities, engaging social spaces, and state-of-the-art technology. This unprecedented project will position Jacksonville as a premier destination for top-tier sports and entertainment events for decades to come."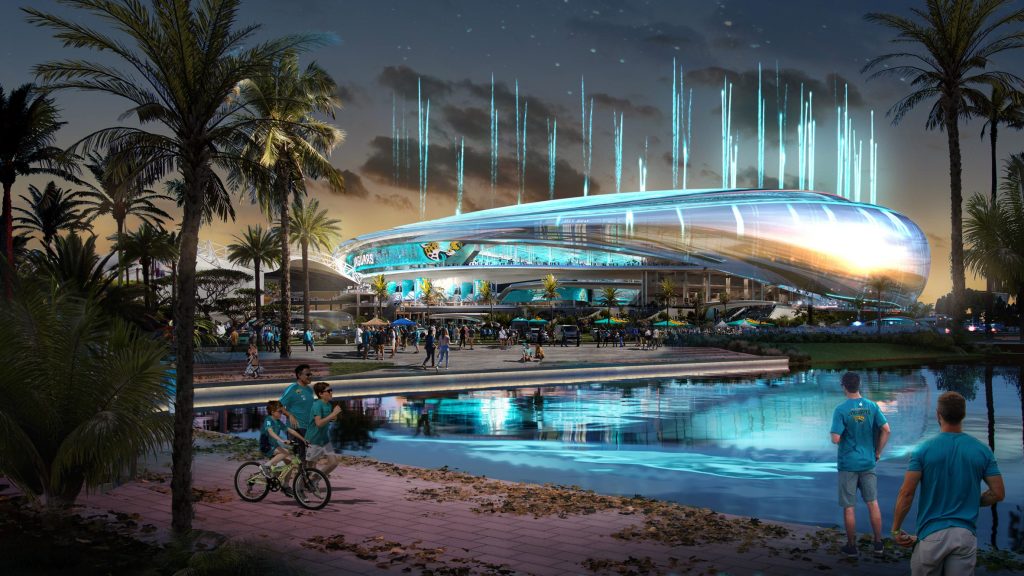 The beautiful design reflects the essence of Florida by drawing inspiration from Jacksonville's rich landscapes—a network of bike and walking paths, parklands, greenways, beaches, and marshes. The concourse is 30 feet above the ground, providing panoramic views of Downtown Jacksonville and the St. Johns River.
The seating bowl's versatility allows for a base capacity of 62,000, with expansion capabilities of up to 71,500 for a college football game and more for a concert. The new stadium design includes an 185 percent increase in the main concourse surface area, a 260 percent increase in the upper concourse surface area, 360-degree connectivity in the upper concourse, 13 new elevators and 32 new escalators to support vertical movement, 220 new food and beverage points of sale, and 14 new restrooms.