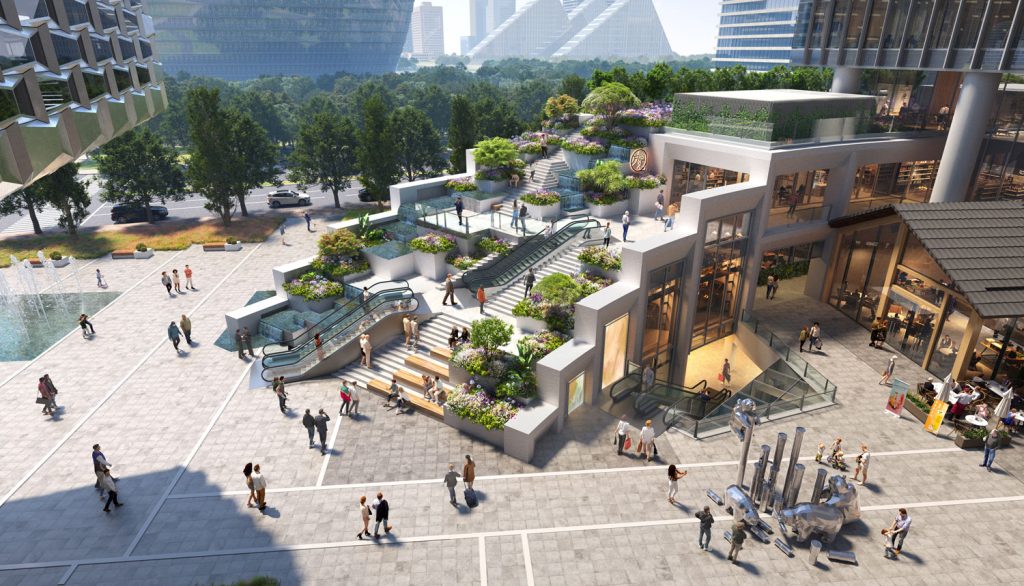 The Jiaozi Park Financial and Business District in Chengdu now has a mixed-use complex that fills the last vacant site. Chengdu Jiaozi Courtyard Towers situated near the Tianfu International Finance Centre, the complex boasts three office towers and a conference center on a ring-shaped plinth. It takes inspiration from the surrounding area, particularly in the retail village which pays homage to the traditional buildings that once stood in the location.
At each corner of the approximately square site, there are three office towers and a conference center. The towers have different heights, standing around 80, 100, and 130 meters tall. The conference center has an impressive cantilever and its façade is inspired by the bamboo-weaving traditions of the region. This makes it a striking addition to the site's most prominent corner, facing the Tianfu International Finance Centre.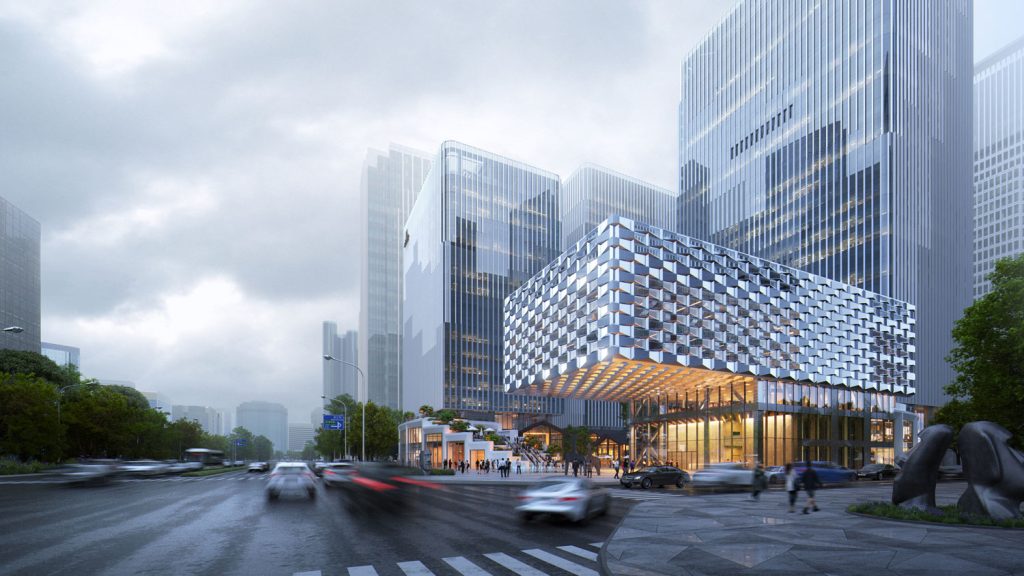 The Chengdu Jiaozi Courtyard Towers and conference center are arranged in a square formation, with a circular courtyard formed by a connecting plinth at the base. The plinth steps down to street level next to the conference center, creating a welcoming visual connection to the center of the site. Three passages cut through the plinth provide additional access to the courtyard from other locations.
"With the Jiaozi Courtyard Towers, we were given an opportunity that is rare in China: a design project that adds the final puzzle piece to a new district," says MVRDV founding partner Jacob van Rijs. "It is hard to imagine that this entire district was still rural 20 years ago. We entered this competition during the pandemic and discovered the village via Google Earth. With that in mind, we decided to create a historic world within. Seeing this surrounded by three new towers, you become aware of the rapid transition this place has undergone."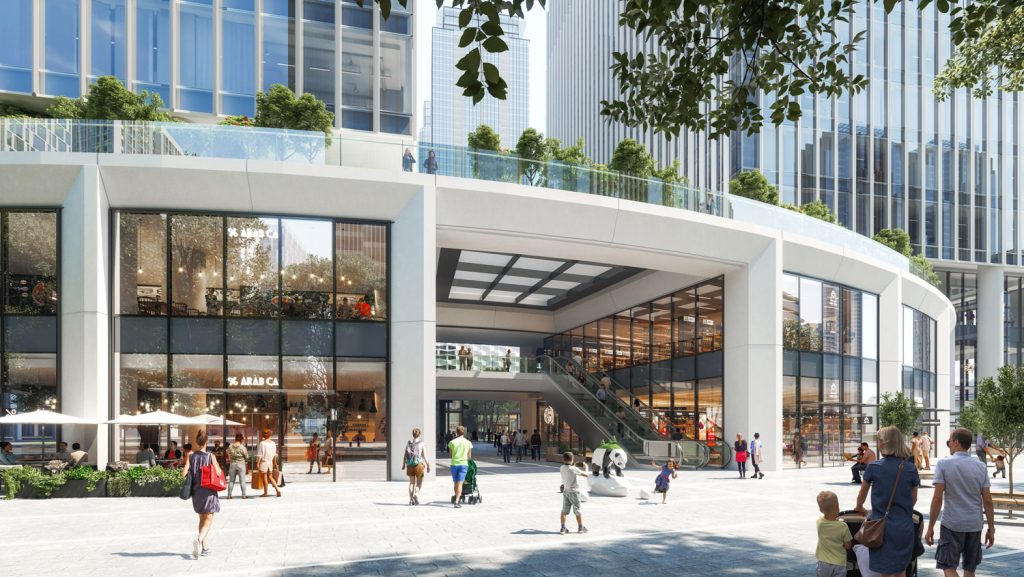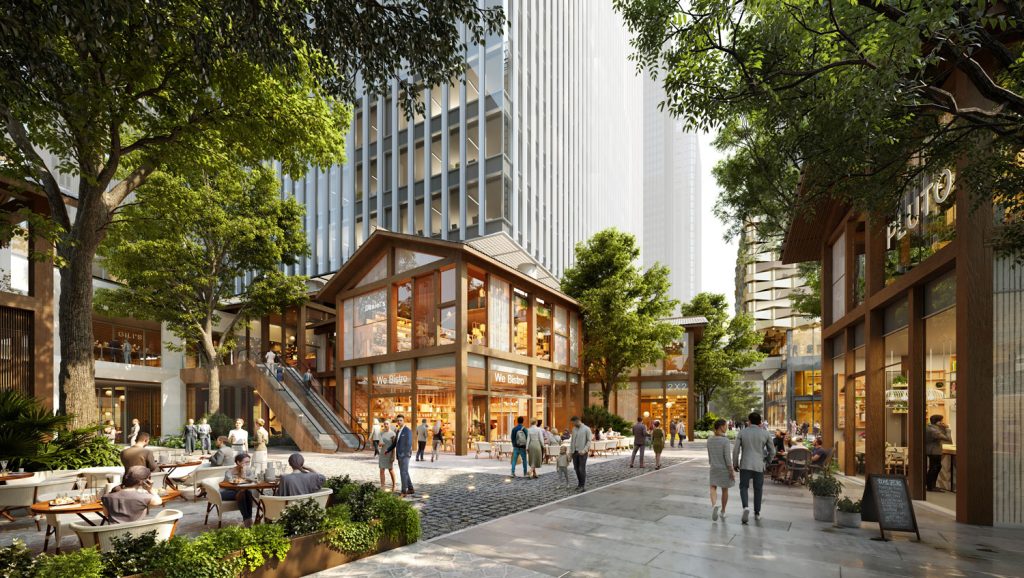 The design of the three office towers integrates with the surrounding buildings, thanks to its subtle yet sophisticated details that also contribute to the sustainability of the towers. Through a shadow study, the team was able to determine the precise moments when the sun would hit each surface of the design. This enabled them to optimize the facade design with fins set at three varying angles, effectively minimizing solar gain.
The complex's towers have dedicated large areas on their roofs to generate renewable energy. In total, there are approximately 3,600 square metres of photovoltaic panels on all of the roofs and some parts of the towers' facades. The building's carbon footprint is reduced through various approaches, including sustainable strategies such as green roofs on the plinth, native vegetation, and water retention and reuse. These efforts will enable the building to attain LEED-Gold certification and a three-star rating in the Chinese "three-star" sustainability system.