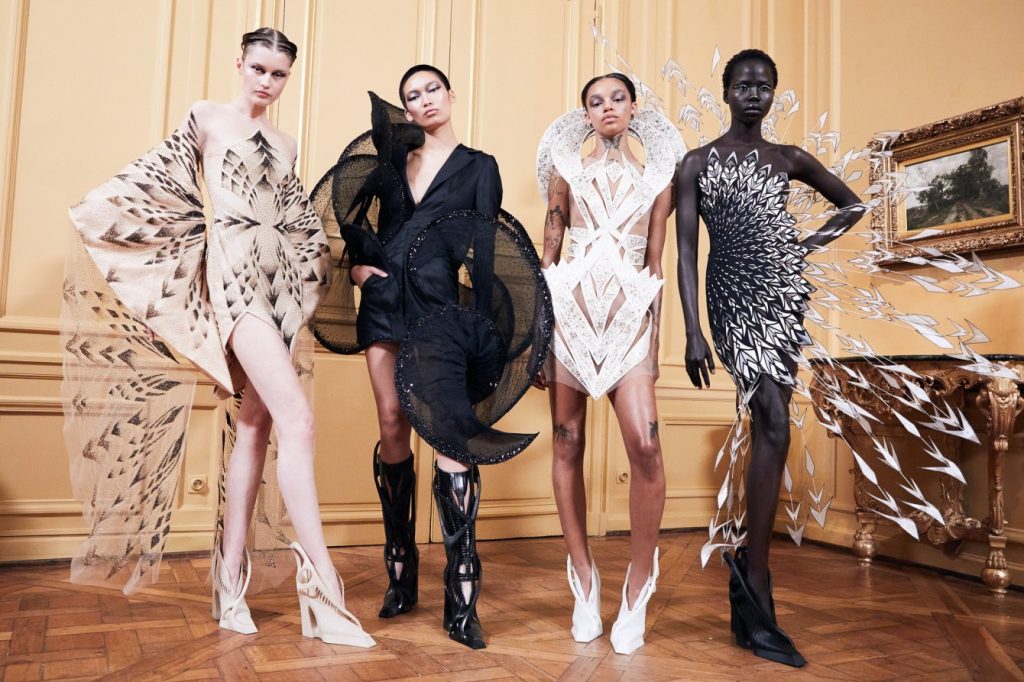 Iris van Herpen presented a collection, ARCHITECTONICS, inspired by aquatic architecture and bionic innovations, during Paris Haute Couture Week on July 3rd, 2023. This innovative collection draws inspiration from the future of floating cities and the concept of bionic design.
Also, the collection's other looks are inspired by the revolutionary world's first floating city, 'Oceanix,' which is currently under construction in South Korea, and designed by Bjarke Ingels.
Jacques Rougerie, a French architect and oceanographer known as the "Architect of the Sea," inspired Van Herpen's creative journey. Rougerie's work bridges the gap between scientific inquiry and architectural innovation, allowing for a better understanding of the complex relationship between the oceans and our built environment. Van Herpen's exploration of aquatic urbanism was inspired by his designs of underwater habitats and floating laboratories, which were informed by his marine biologist and architect expertise.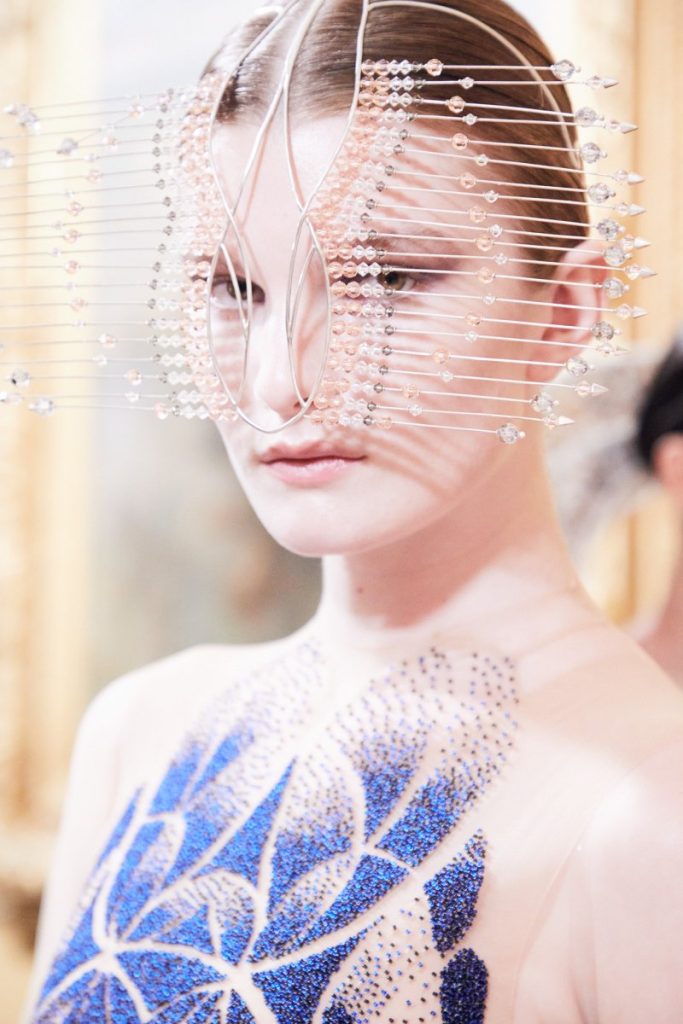 The collection, which is driven by R&D, materializes the principles of parametric architecture, which is known for its fluidity, fragmentation, and shifting patterns. The explosive patterns of light and shadow that vibrate around the body, as well as the fractal forms, geodesic voids, and distorted perspectives, demonstrate the design's dynamic energy.
Van Herpen draws inspiration from the aquatic urbanism movement, focusing on the physiological, behavioral, and structural adaptations of biological organisms to develop new Couture techniques that blur the lines between fashion and floating architecture. As a result, each look was digitally modeled before the physical draping process began. The cutting-edge 'Biophilic' technique is created by laser cutting architectural linework that is bonded together to serve as molds and then injecting marble-textured silicone into the fine laser-cut outlines with syringes.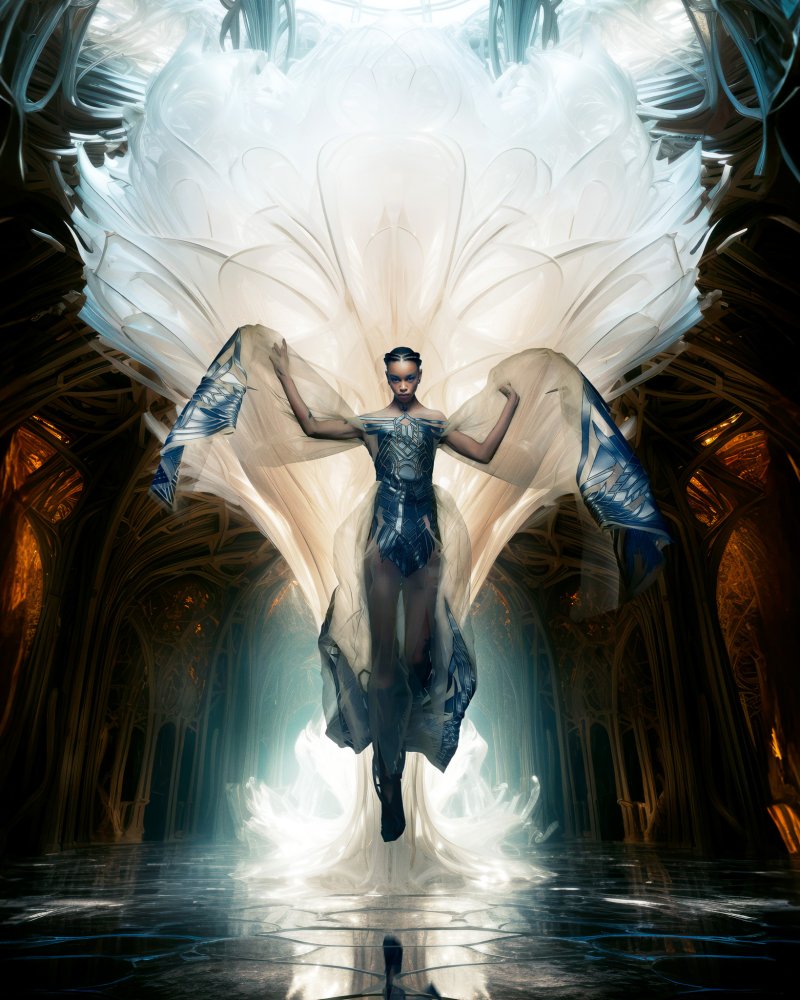 Simultaneously, abalone-shell flakes are hand-inlaid into gradients before the silicone settles. After the iridescent shell shards have settled, a final transparent layer of silicone is injected to enhance them gracefully.
The brave 'Oceanix' technique is used to create exploding patterns in space. These graphic polygon patterns explode skillfully from order to chaos as the models move, deconstructing the polygons in the air. Fine fiberglass rods are precisely balanced to distribute an exact amount of weight and vibration into the dissected geodesic bursts, resulting in a fluid-fragmented interplay.