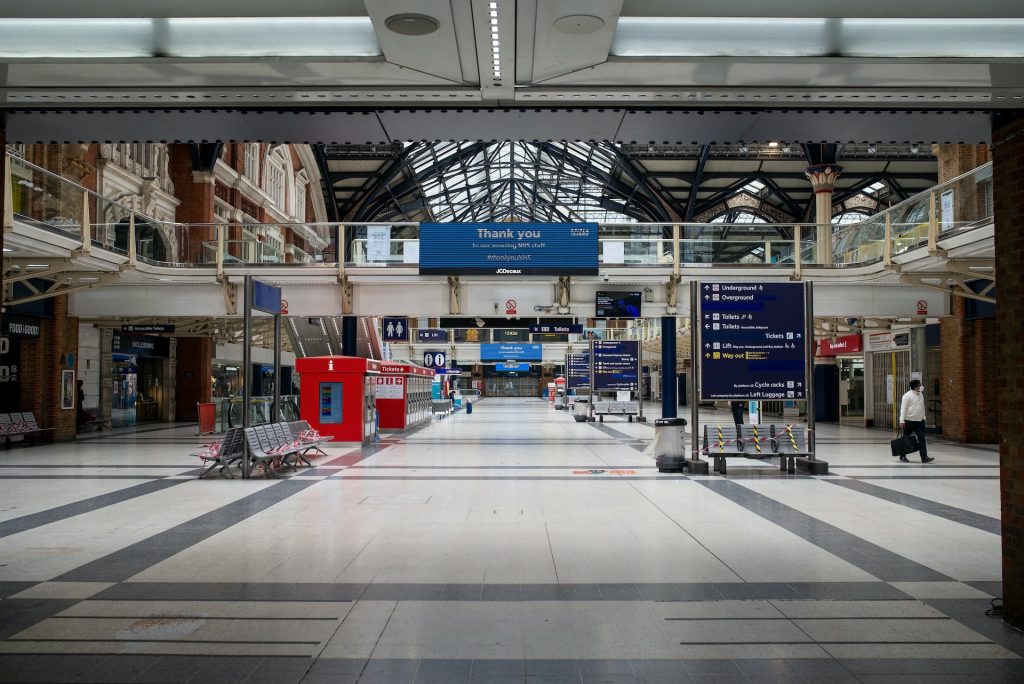 Griff Rhys Jones, a TV presenter, and comedian, is leading the opposition to Herzog & de Meuron's plans for the redevelopment of London's Liverpool Street station. The "Save Liverpool Street Station from destructive redevelopment" campaign launched on 3 February with a petition that called the new high-rise plans 'damaging'.
Griff Rhys Jones spoke to BBC London: "It's not necessary to say the only way to deal with the station is to completely and utterly obliterate what you see of it from the outside and inside" and added, "This is setting a terrible precedent, and it's wholly unacceptable."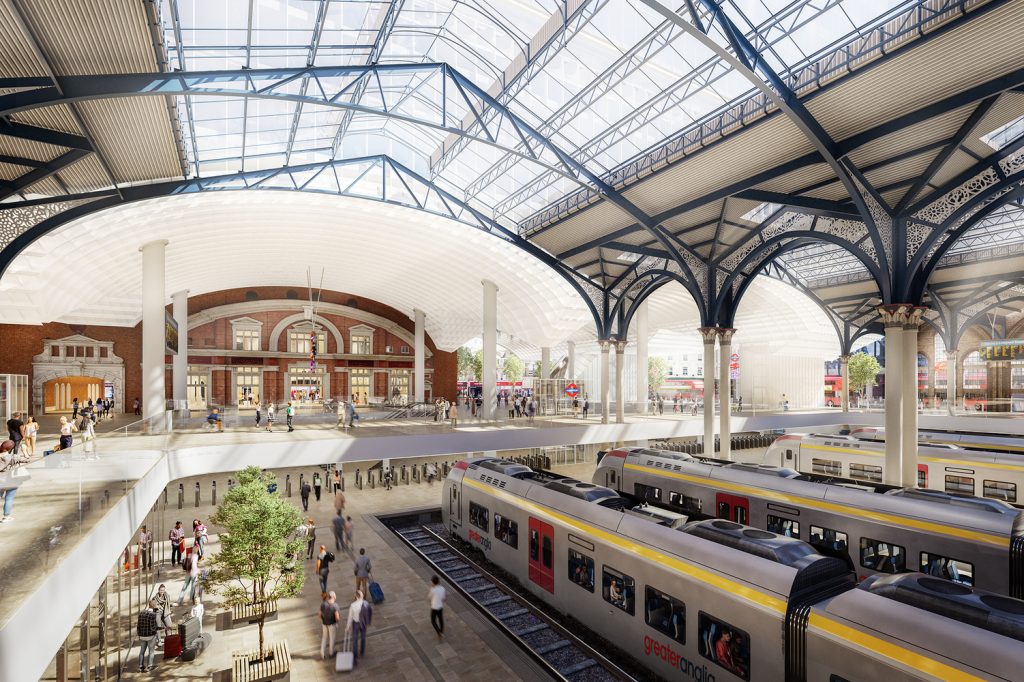 "London's historic Liverpool Street Station and the former Great Eastern Hotel (now Andaz Hotel) – Grade II and II* Listed buildings respectively – are threatened with destructive new plans by developers Sellar Property and Network Rail, that would see the ornate concourse roof and several key heritage buildings demolished, to be replaced by two overbearing new office blocks of 10 and 15 stories." states in the Liverpool Street Station Campaign (LISSCA ). By the way, LISSCA previously stopped the station's total demolition in the 1970s.
The campaign unites eight conservation groups led by the Victorian Society – including SAVE Britain's Heritage, The Twentieth Century Society, Historic Buildings and Places, The Georgian Group, The Spitalfields Trust, Civic Voice, London Historians, and The Victorian Society.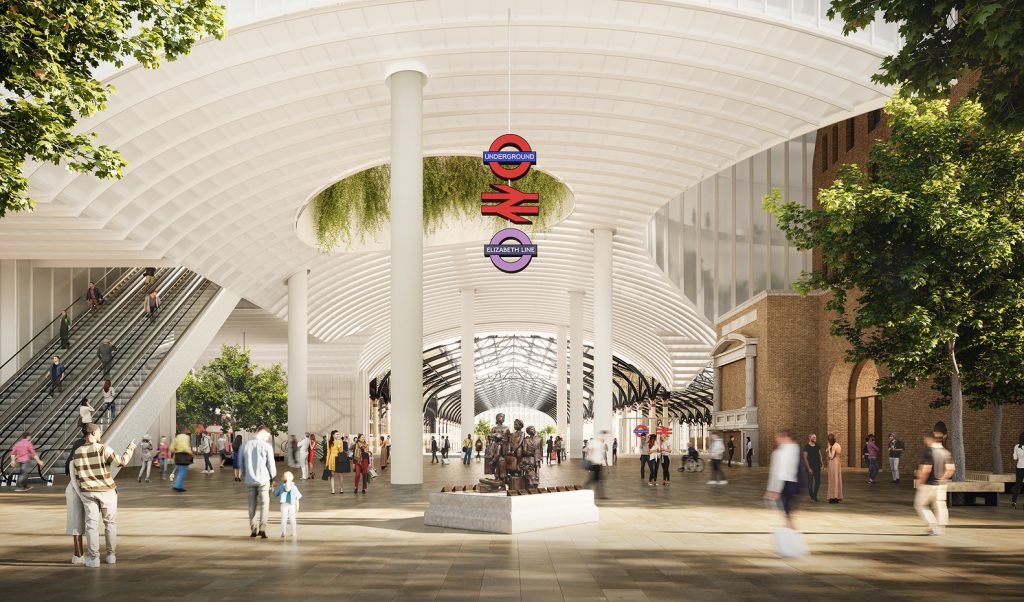 According to Herzog & de Meuron, the Liverpool Street Station redevelopment project aims to transform the Victorian-era station into a fully accessible transportation hub capable of accommodating the station's 135 million annual visitors. The project also includes approximately 80.000 sqm of office area and 17.000 sqm hotel area with 12 new 10 and 6sory buildings. That is why conservation groups have criticized these new interventions.
Also, the plan calls for two new structures housing office and retail spaces to be built over a portion of the 1990s elements and station concourse. These additions' design has already been scaled back and subjected to a number of changes. The developers announced that more developed proposals would be displayed at the January second consultation.
Stellar claims in a press release that "there will be no or minimal impact on views of St. Paul's Cathedral." The company also announces that the Victorian train sheds, which are scheduled for restoration by Network Rail, will not be touched, as the station concourse is intended to celebrate these heritage features by providing new perspectives on them throughout the station.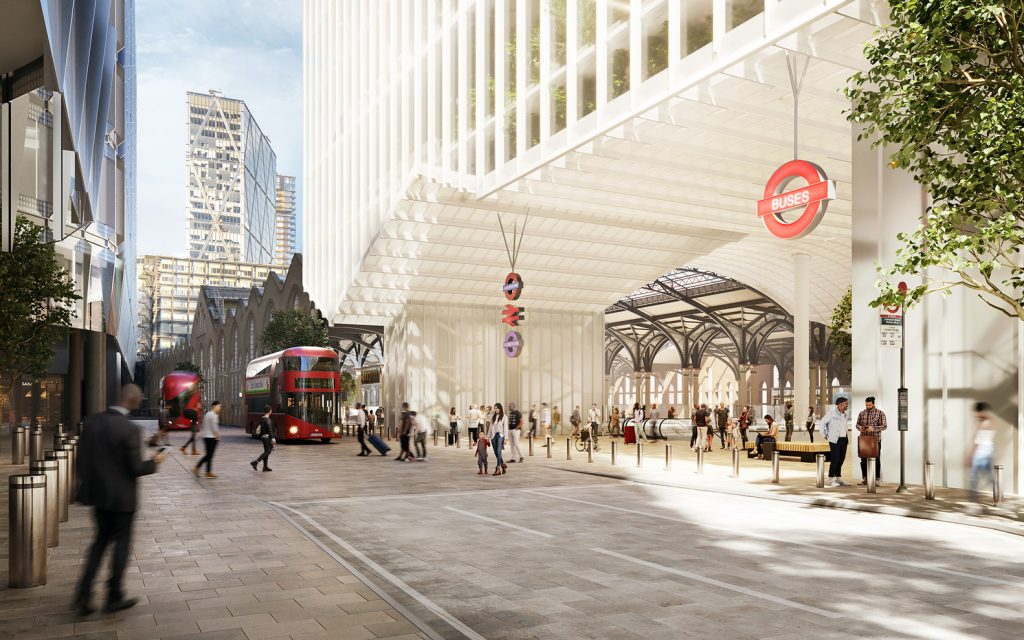 Rhys Jones said this was "nonsense". "They can't enhance this environment by sticking a giant hat straight on top of it," he said from the hotel. It's like putting a huge clown's hat atop St Paul's Cathedral." added, "What they're planning to do is radical and unprecedented – taking a world-class monument and instead of destroying it, they're simply burying it. They're putting 16-story buildings right on top of it. This is going to completely alter the character of Liverpool Street station. It's just smothering it."
But campaigners said the towers would put the station concourse in the shade 'and destroy the impression of a cohesive Victorian space', while the former Great Eastern Hotel would 'become closed office space no longer accessible to the public'. Heritage groups have expressed concern that Manser and Terence Conran's additions to the hotel will be lost.
A spokesperson for the developers, including Sellar and Network Rail, said:
"The Victorian elements of the station are not being demolished. We are working closely with key stakeholders to try and sensitively integrate the commercial elements of the project, which ultimately unlock the needed £450m of infrastructure improvements that will alleviate significant access and overcrowding issues, whilst delivering essential passenger capacity and customer facilities, at no cost to the taxpayer or train passengers." added, "Our proposals will ensure Liverpool Street station's future as a major transport hub and create a new seven-days-a-week destination for the City."