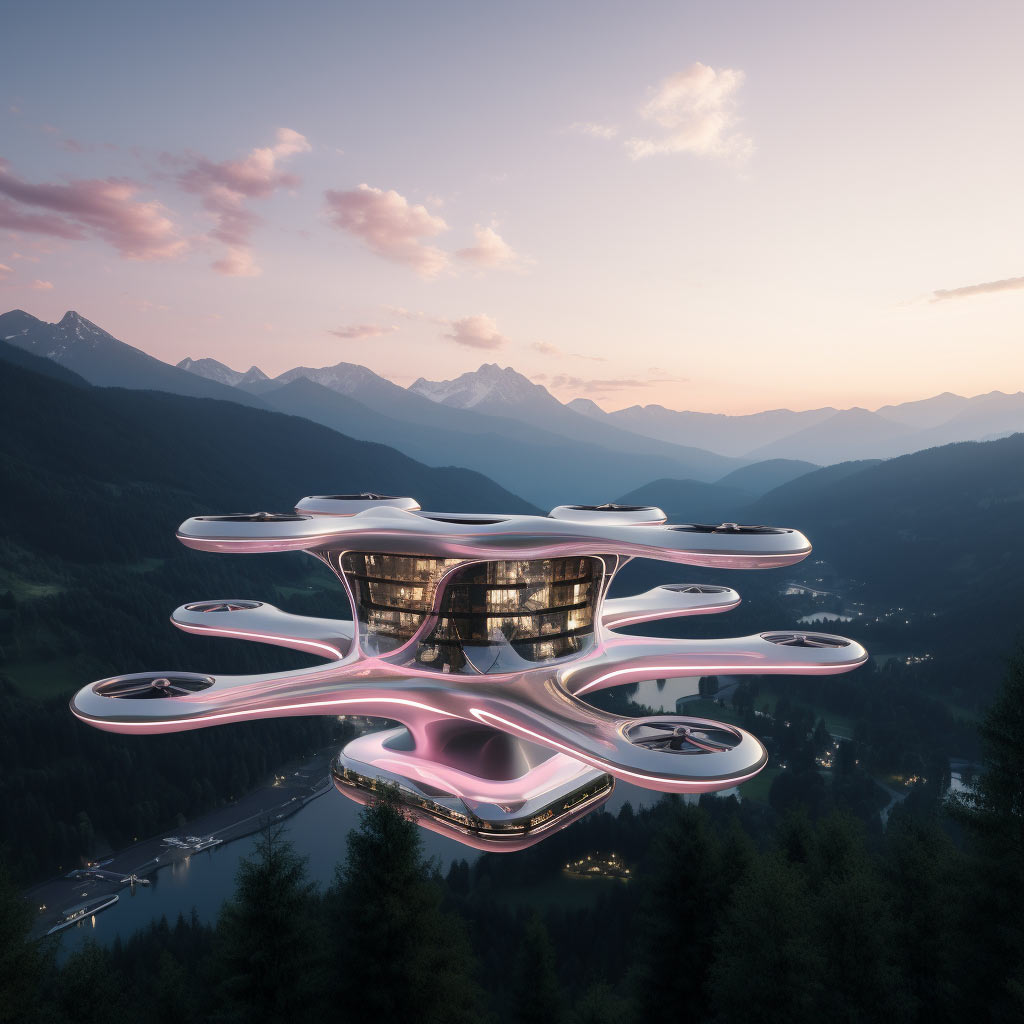 In a world driven by technology's rapid advancement, we're encouraged to explore new and unexplored ideas in architecture. Envision a future where architecture defies gravity, transcending conventional constraints and soaring into the sky. This innovative concept, which Pouria Babakhani has named "Flying Architecte," is a daring venture into a realm where the wonder of flight and the essence of habitation merge harmoniously, giving rise to an architectural panorama that elevates designers' aspirations.
Inspired by the astounding strides in aerial technologies, exemplified by the groundbreaking Flyboard Air, the possibilities for expanding this frontier beyond transient aerial travel are limitless. Babakhani stands on the cusp of witnessing the emergence of permanent airborne dwellings, where one day, you could wake up to the majestic New York skyline and, the next, find yourself amidst the snow-draped peaks of the Alps. The Flying Architecte promises an ever-evolving living experience that defies convention.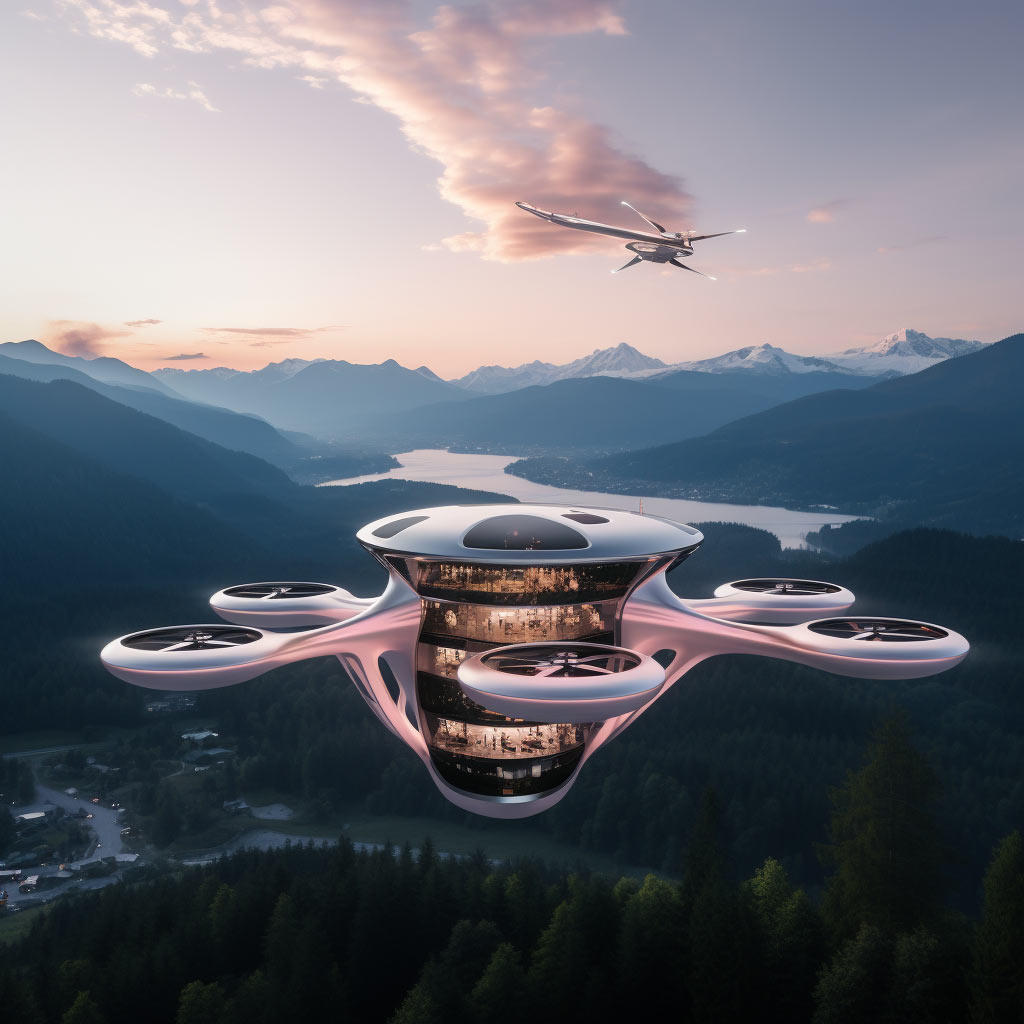 The 'Flying Architecte' aesthetic blueprint draws from futuristic designs reminiscent of avant-garde aircraft, high-tech drones, and hoverboards. These architectural wonders are meticulously brought to life through the cutting-edge "Text to Images" program, Midjourney, seamlessly amalgamating luxury and pioneering technology. Each tower boasts an exterior exuding sleek aerodynamics, while the interiors celebrate modern design with lavish comforts, promising a life that transcends the ordinary.
As Babakhani stands on the precipice of profound technological transformation, the concept of context in architecture and its profound historical impact on our reality stands ready for a seismic shift. This evolution resonates with the imaginative worlds found within the pages of Jules Verne's science fiction novels and the cinematic portrayals of spacefaring abodes in masterpieces of the silver screen. According to Babakhani, our gaze now turns skyward, for the sky is no longer a limit but our next frontier—a place where architecture takes flight and the essence of dwelling is reborn.