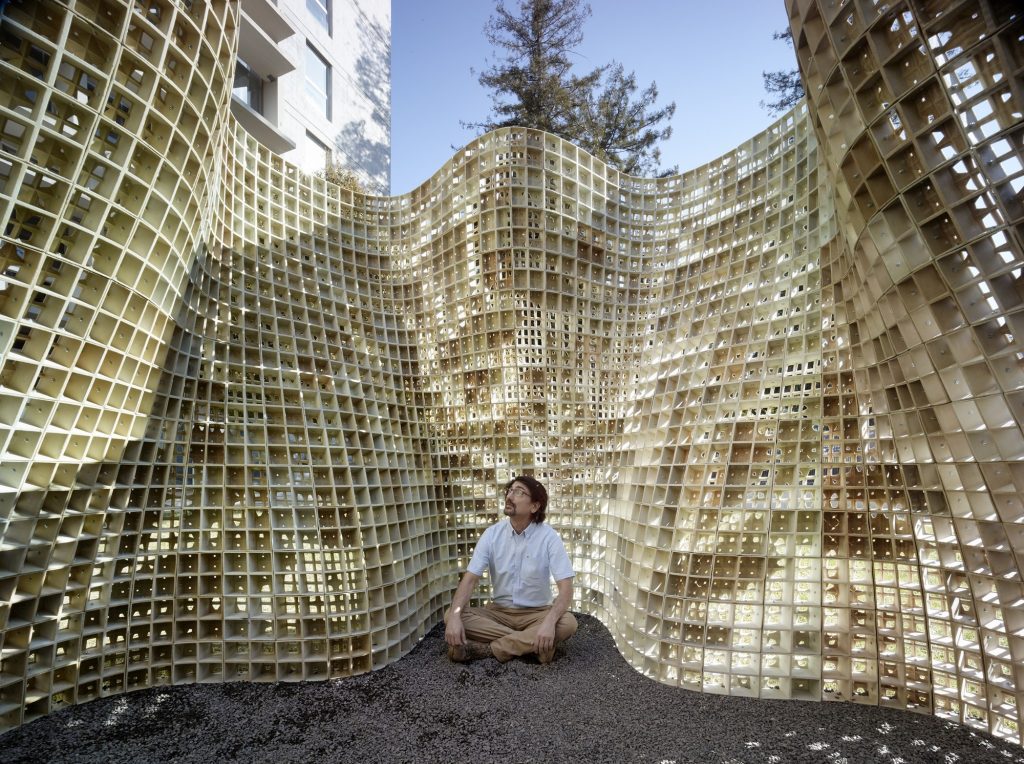 Bloom is an experimental pavilion, approximately 2.7 meters and includes 840 unique small 3D-printed block pieces, designed by Emerging Objects in 2015. Bloom represents new construction methods using 11 powder 3D printers with special oxide-free portland cement blocks.
There is no need for formwork using 3D-printed cement, and the support material can be reused to make more blocks. The blocks are printed with an environmentally friendly polymer and iron oxide-free portland cement, which makes the cement a lighter tone.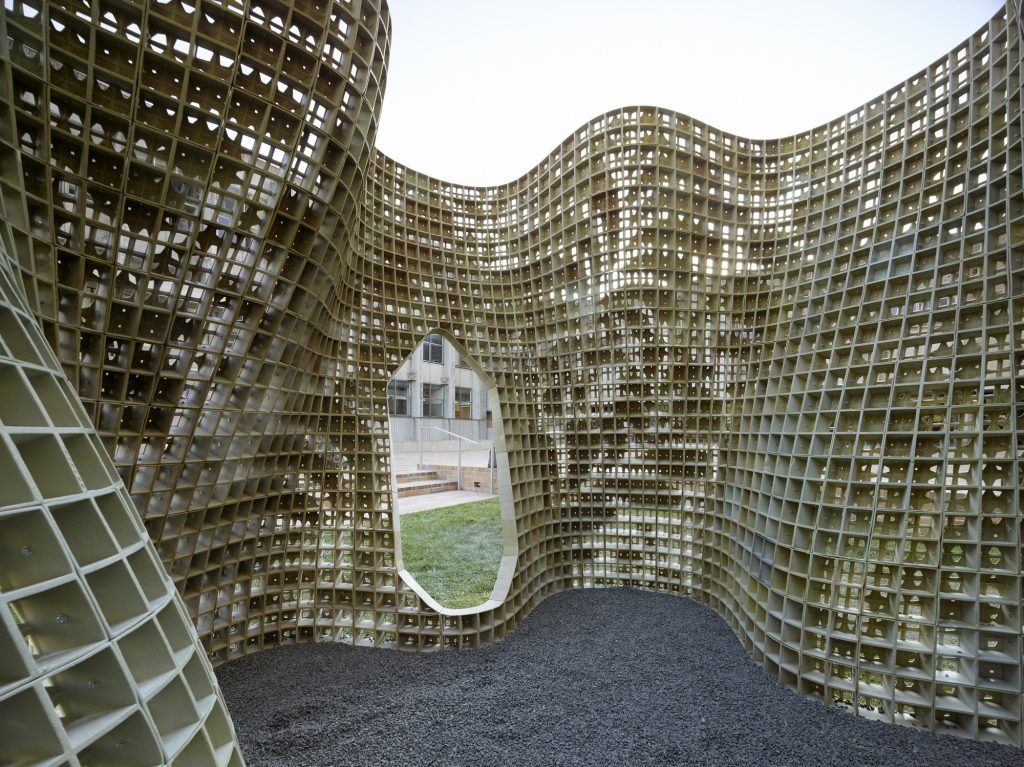 All block is built and secured with stainless steel hardware. The cement blocks are perforated to form a motif inspired by traditional Thai flower patterns. The installation inspiration by Uruguayan architect and engineer Eladio Dieste, Iglesia Cristo Obrero, Jefferson's serpentine brick walls at the University of Virginia, and Torqued Elipse, by Richard Serra.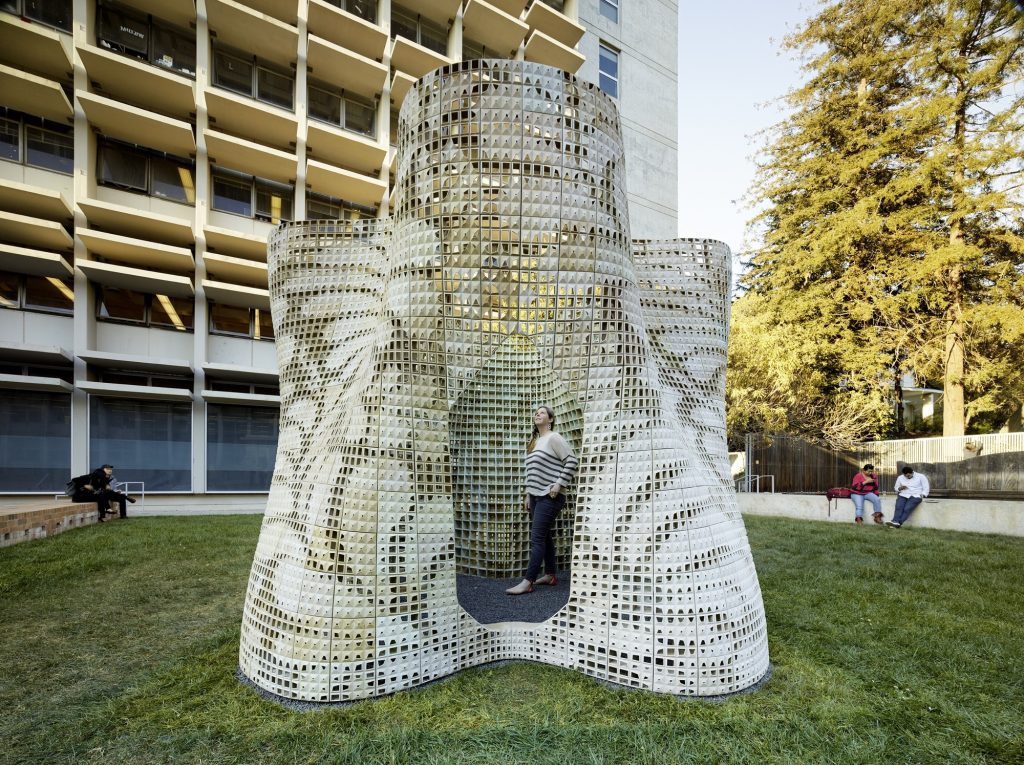 Bloom is a curving cross-shaped shape that rises 2.7 meters to meet a torqued "x" shape that has been turned 45 degrees. Block needs no additional support, it stands by itself because of the connection of structural ribs.
The pavilion was a partnership of the Emerging Objects, PrintFARM at the University of California Berkeley College of Environmental Design, and the Siam Cement Group (SCG Thailand).
Project Info
Project Team: Ronald Rael, Virginia San Fratello, Kent Wilson, Alex Schofield, Sofia Anastassiou, Yina Dong, Dr. Stephan Adams, Alex Niemeyer, Ari Oppenhiemer, Reem Makkawi, Steven Huang.
Year: 2015
Video Documentation/Editing: Sofia Anastassiou
Photography: Matthew Millman