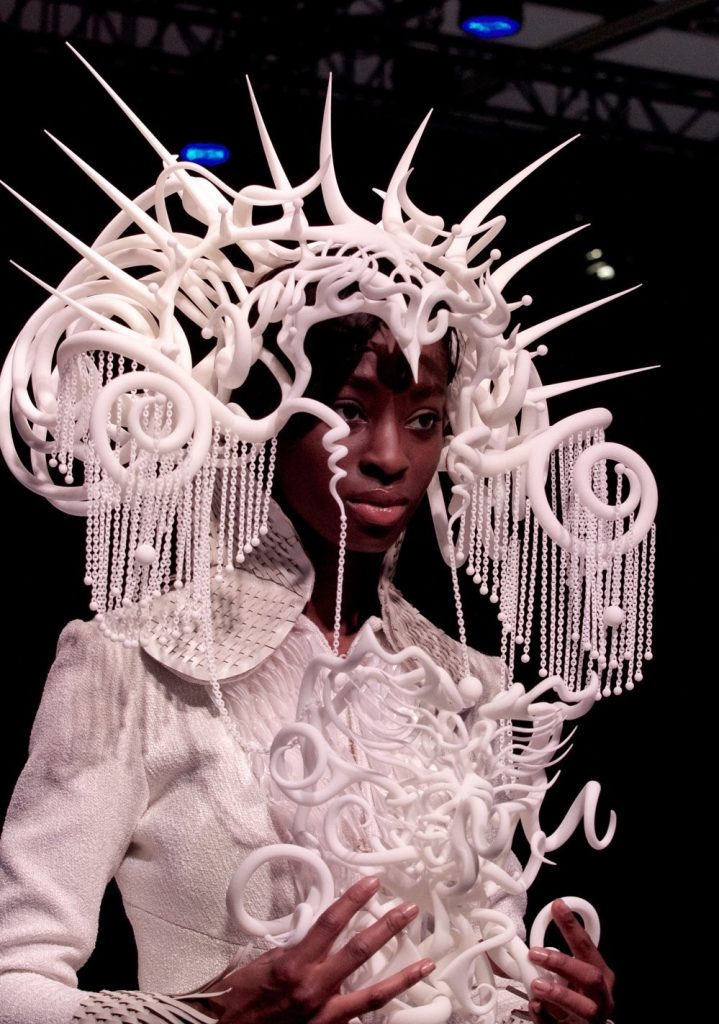 3D-printed "Quixotic Divinity" headdress series, Joshua combines art, technology, and haute couture high fashion. He was inspired by traditional Native American, Latin American, African, and Asian headdresses and rituals. The face mask reveals the wearer's identity as a flying bodice, indicating the spirit's independence from the body.
Joshua Harker is a computational artist that specializes in three-dimensional experiences; 2D-image design and animation, 3D-printed sculpture, and 4D-video projection mapping events are all possibilities.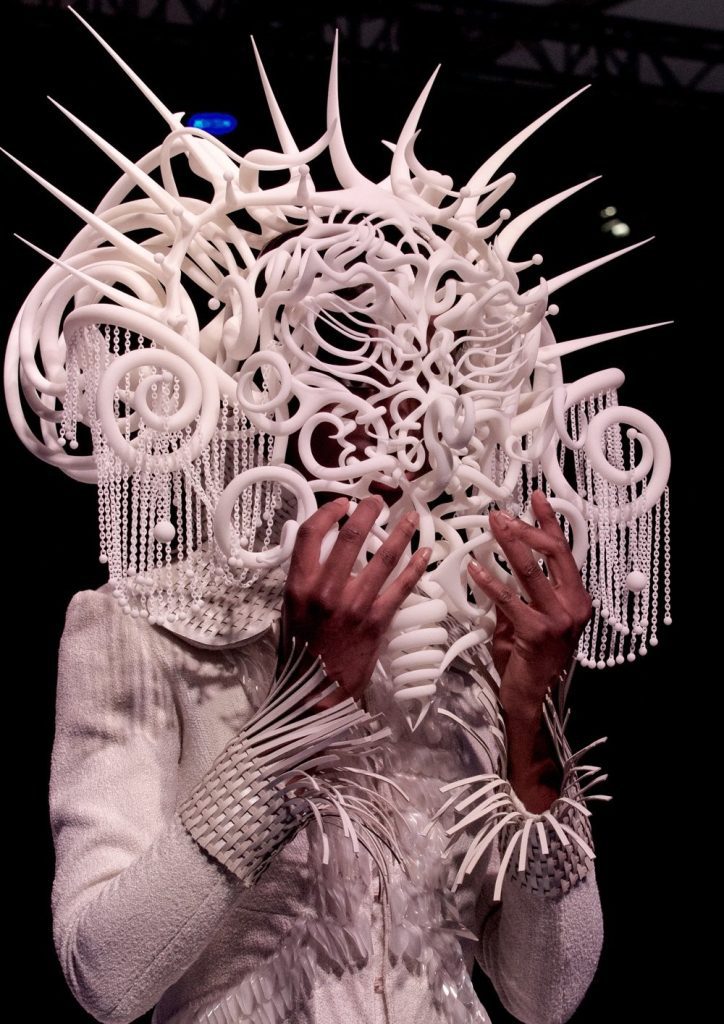 Joshua spent 200 hours on design, and manufacturer EOS was able to 3D-print the entire piece in around 26 hours.
Quixotic Divinity exhibited as part of the 3D Printshow in London, Paris, and the United States in 2014. At the event, Joshua revealed a nearly 2000-piece kinetic sculpture made with EOS laser-sintering technology and, also showed other things from his artistic portfolio.
Parenthetically, If you are curious to dive deeper into 3D printing methods and body architecture, you can check out the Body Architecture 2.0 workshop by PAACADEMY.