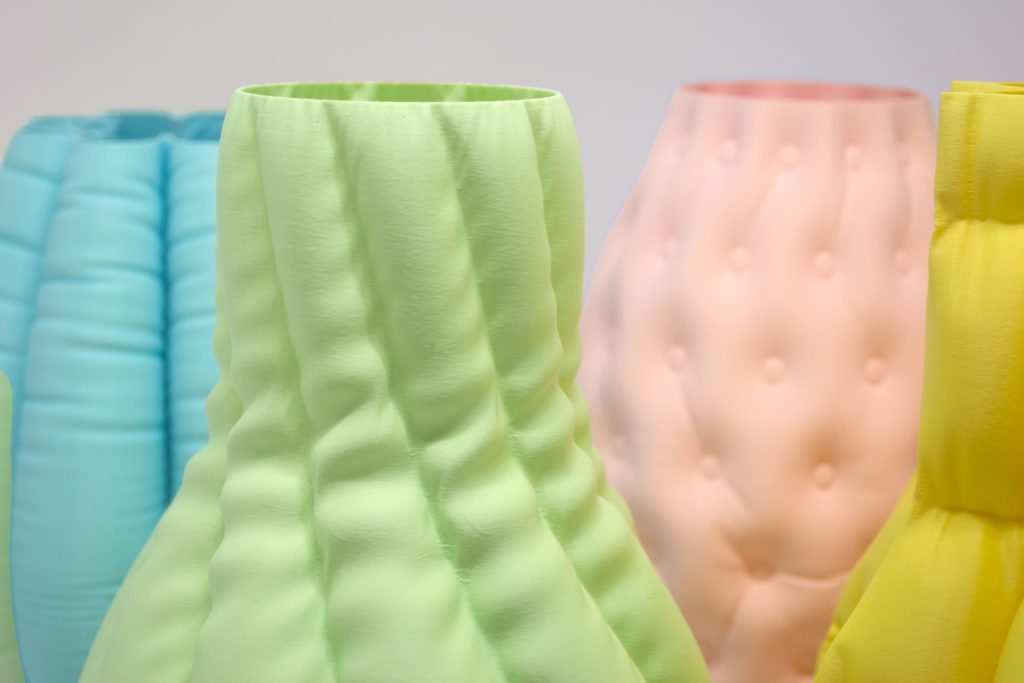 3D printed Inflate Vases came to life by using dynamic cloth simulation within 3D modeling software. Different types of cloth are simulated by inflating a geometric shape and adding constraints along certain seams or buttons. This process attained the look of a puffer jacket or Chesterfield sofa. This imitation makes the vases look soft although they are made from rigid PLA 3D printing filament.
Captivated by how modern 3d software can simulate cloth in a very realistic manner, designer Dominik Raskin (Dora) explored ways to materialize these simulations. Starting from various geometric shapes and applying different inflation setting such as pressure, cloth properties, gravity, etc. a collection of 3D-printed Inflate Vases were made.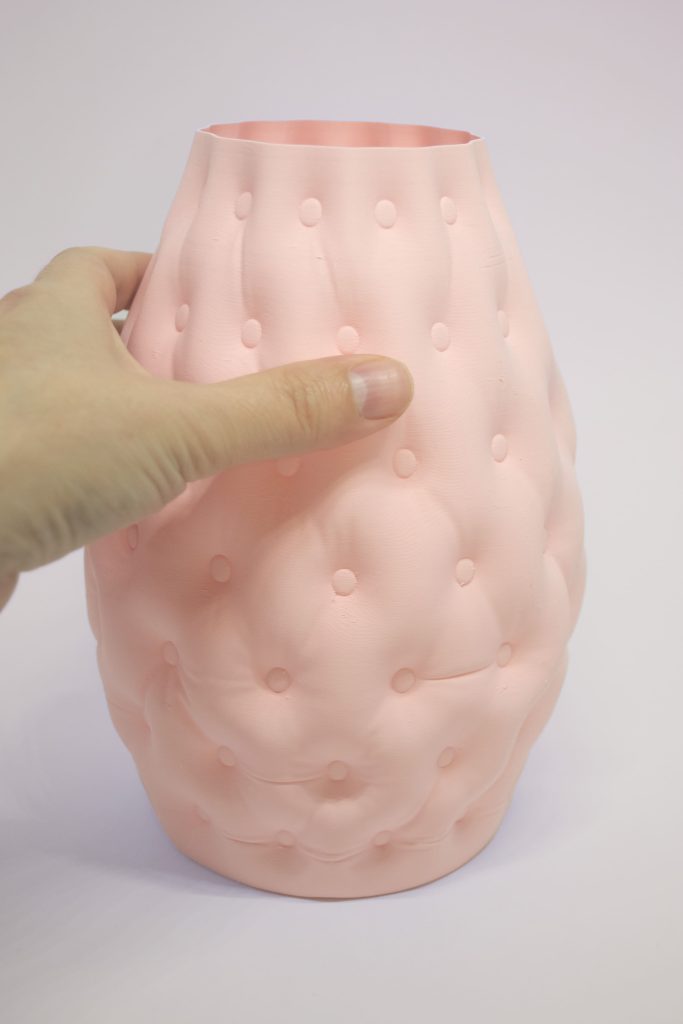 After a frame within the cloth simulation is chosen to become the final geometry for the vase, the model is prepped to be 3d printed with PLA filament, an ecological compound based on corn that is biodegradable under industrial composting conditions. Following this process, vases with multiple "fabric" looks were created. The look and feel of a puffer jacket or tufted sofa are a few of the outcomes.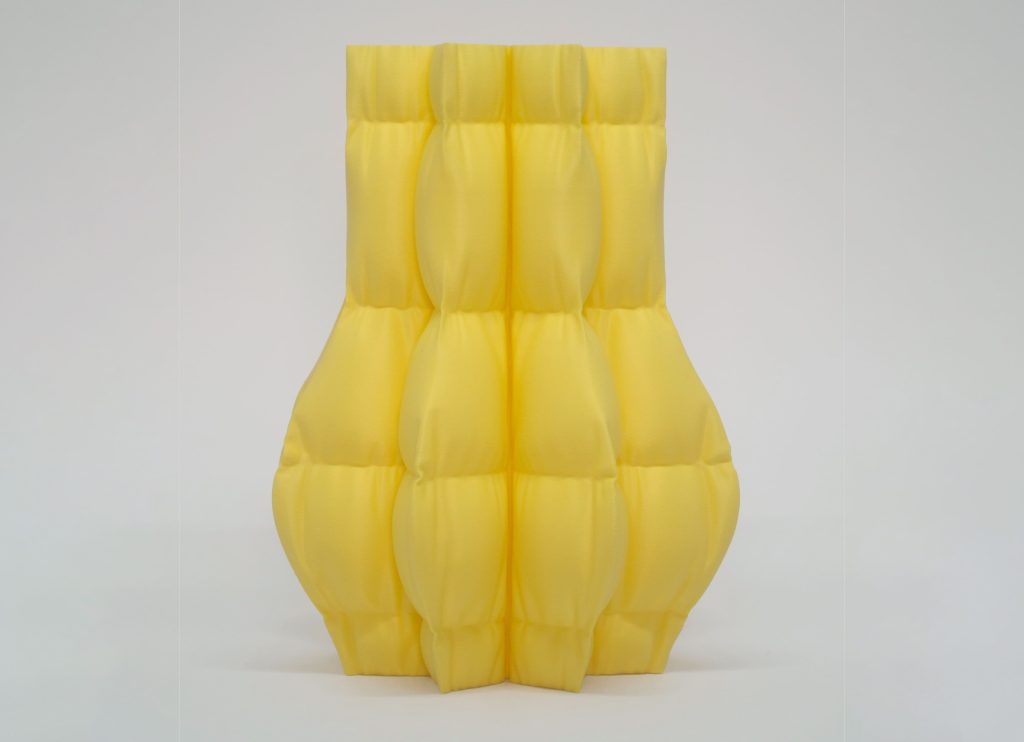 Dora designs explore digital tools and fabrication to create common objects with distinctly new identities. Founder Originally from Belgium, Dominik Raskin holds a Master's in Architecture from KU Leuven University (Sint-Lucas Brussels Campus) and is obsessed with conceptualization, visualization, and production.
He worked as an architect in Brussels and has taught interior design in Singapore, Vietnam, and since 2013 based in Mumbai, India.