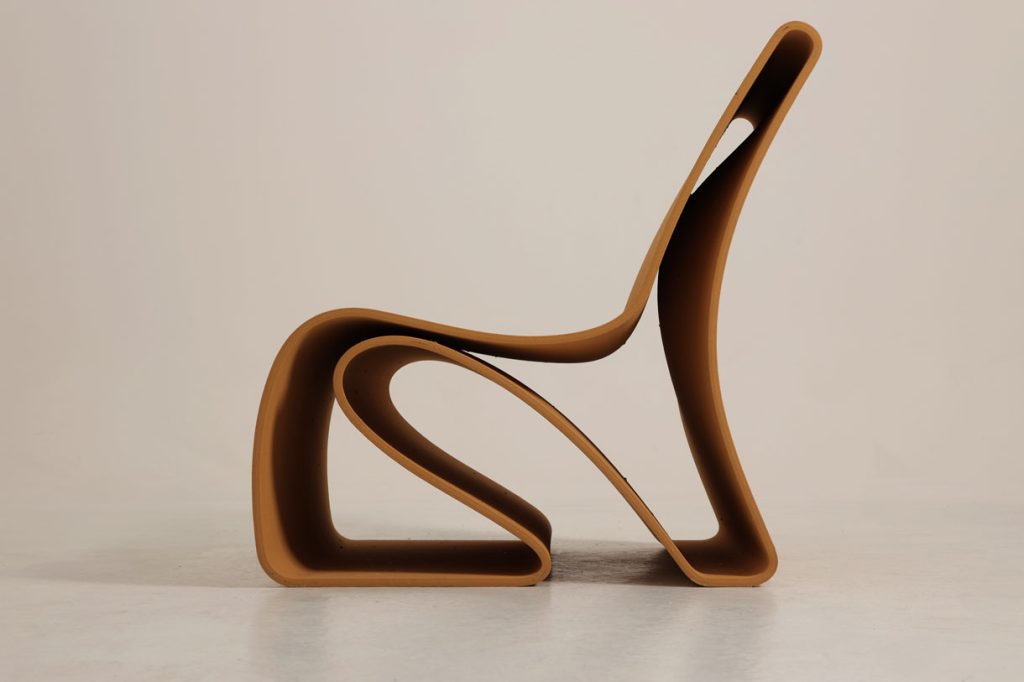 Turkey's first 3D-printed lounge chair, WOOD-LOOP by CIRCULA, is made of 51% wood fiber. CIRCULA, an Istanbul-based 3D Printed Furniture Start-Up, believes that additive manufacturing is critical to changing people's perceptions of 3D-printed furniture and bringing it closer to traditional manufacturing methods.
With its wood-grained layers, the WOOD-LOOP Lounge Chair provides a captivating experience, evoking a sense of sturdiness and classic beauty of wood. CIRCULA's meticulous design pays homage to the simplest essence of a chair's section, with carefully placed weight-bearing touching points and bold yet simple curves that allow its form to adapt to the natural distribution of weight effortlessly. When you look at the chair from the side, you'll notice its hollow structure, which gives you a sense of lightness.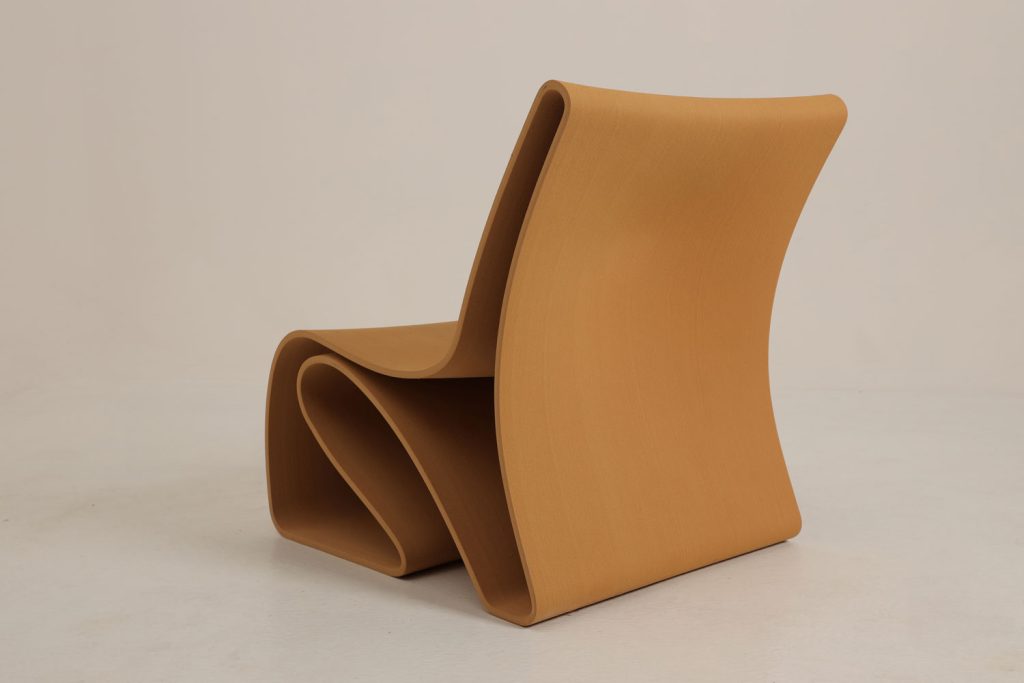 Crafted with a unique bio-composite material of 51% wood fiber and 49% polymer, the chair offers a pleasant wooden smell. "This is a very beautiful and smart material; during our prototyping phase, we downsized the scraps and false parts left from the printing process and printed another chair," says Circula's Founder, Türkiye Simge Goorany, an architect.
"We see furniture as a service, and we're making a bold move by taking the responsibility to be circular. Offering a continuous upcycling option for direct shoppers and businesses, we ensure to prolong the material's life cycle, fulfilling the long-awaited expectation of efficiency that consumers have been waiting for from companies."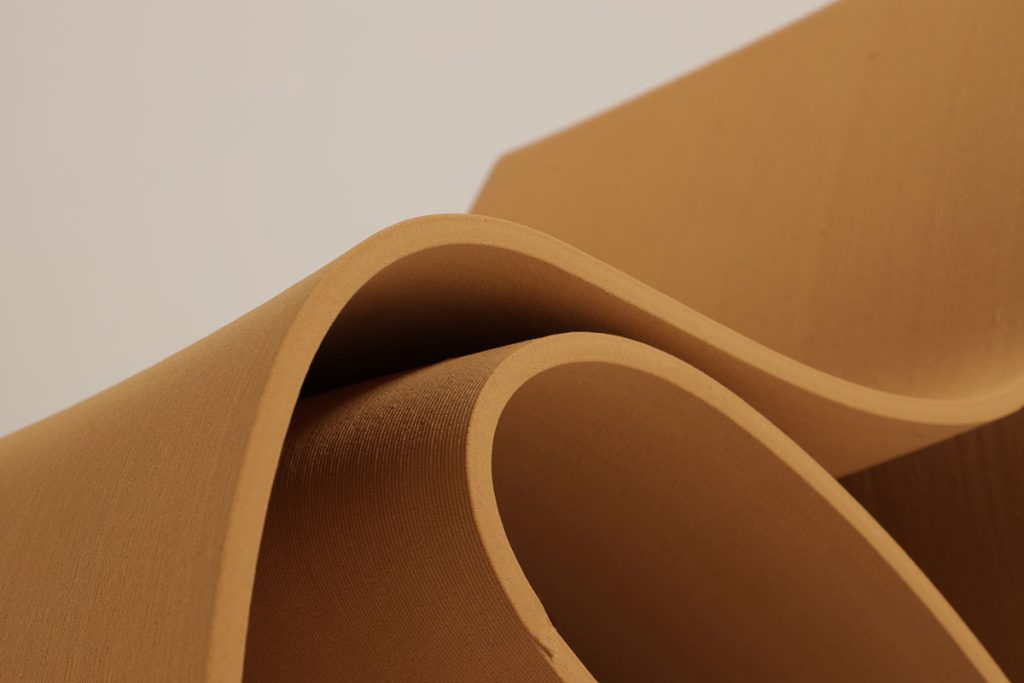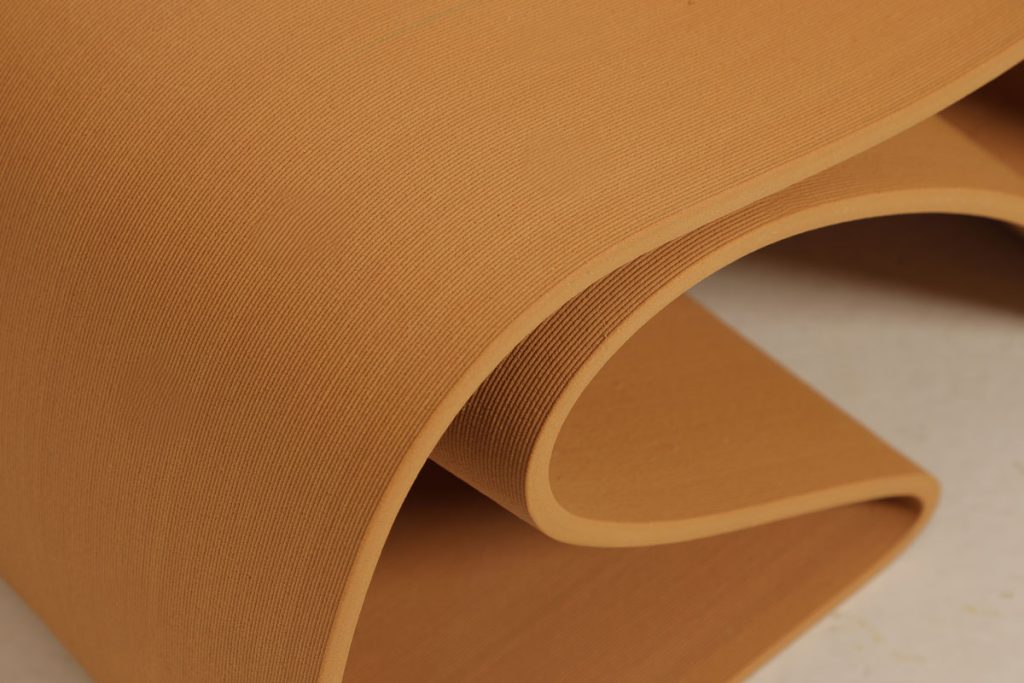 The European Federation of Furniture Manufacturers (UEA) reported 2020 that almost 90% of furniture waste is either sent to landfills or incinerated, with less than 0.3% being recycled. This is mainly due to the fact that traditionally designed furniture is made up of various materials that are difficult to sort and recycle efficiently. CIRCULA identifies this as the recyclability problem of the furniture industry. With WOOD-LOOP, they aim to inspire a positive change in furniture design, production, and consumption. Their goal is to lead the way in circular furniture and spaces, setting a benchmark for the industry.
CIRCULA believes that the climate crisis cannot be ignored or deferred to future generations. CIRCULA is encouraged to see this sentiment gaining traction among the general public, and the demand for eco-friendly products has increased dramatically in recent years. They claim to be early adopters of this new reality, offering their customers high-quality, on-demand produced, and naturally sourced furniture that will completely transform the current industry.
Project Info
Product: WOOD-LOOP
Type: Furniture – Lounge Chair
Year: 2023
Location: Istanbul, Turkey
Size: 83 x 68 x 82 cm – 1/1 Scale
Materials: %51 Wood Fiber, %49 Polymer Biocomposite
Recyclability: %100 Recyclable
Fabrication Method: Robotic 3D Printing
Design: CIRCULA
Project Lead: Türkiye Simge Goorany
Project Team: Ege Tıkız, Onur Argün, Can Kızılkuş, Ada Defne Dokuzoğlu
Digital Fabrication: CIRCULA
Fabrication Consultant: Sarp Gönülkırmaz
Fabrication Partnership: Sabancı University IMC – Integrated Research and Application Center
Creative Project Consultant: Bengü Özmutlu
Photos & Videos: Berkay Ay