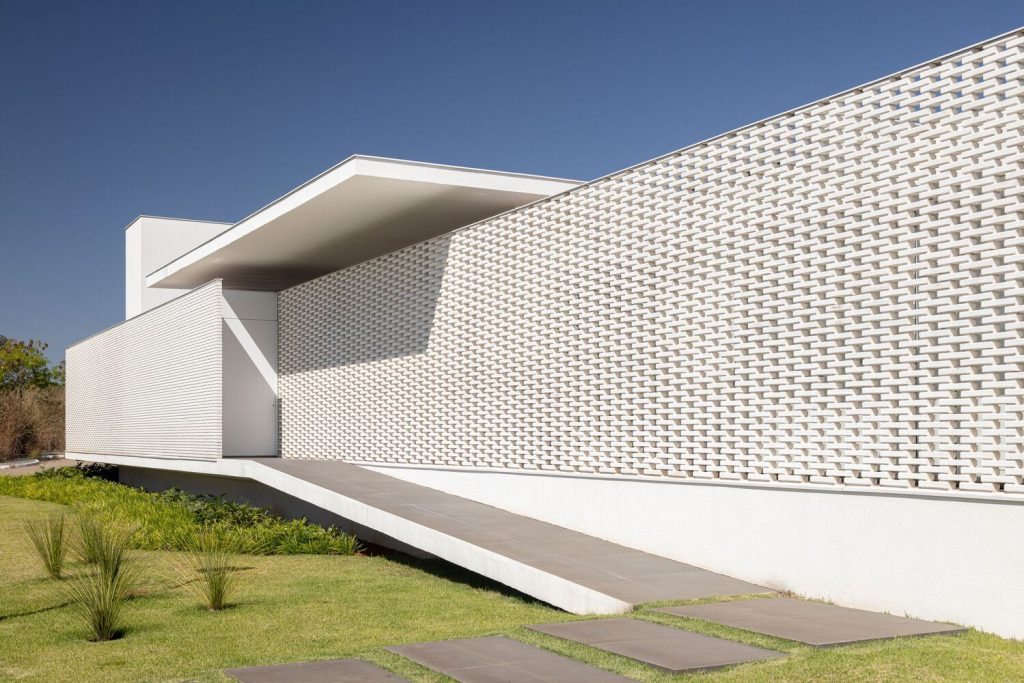 Casa dos Tijolos Brancos was built highly artisanally by BLOCO Arquitetos in a slow and precise process of laying massive blocks. Although it is a constructive process that is not very widespread in Brasilia, the use of exposed solid bricks has a constructive complexity that requires precision and constructive refinement, elements that are very present in the representative buildings of Brasilia.
Built on a residential area in the Lago Sul region of Brasília, the Casa dos Tijolos Brancos was distributed around the perimeter of the land so that all the main rooms of the house could face the central area, with a large green area and a semi-Olympic pool. This way, the bedrooms, living rooms, verandas, kitchen, and garage were directed towards the spacious garden, which functions as a central patio.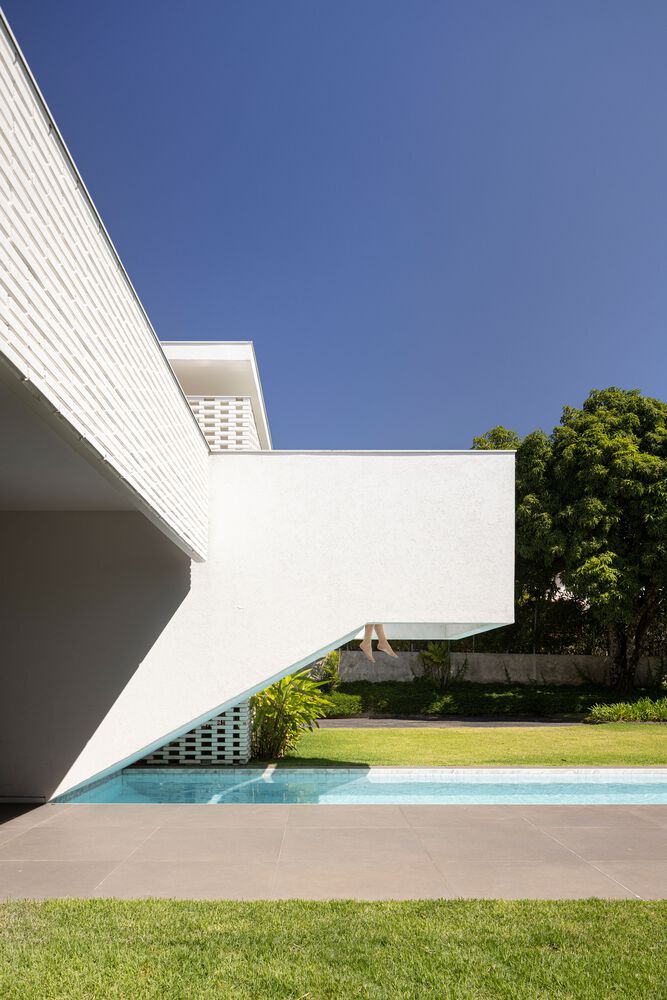 The facades are covered by an outer layer of solid bricks painted white. The variable spacing between the bricks forms its different degrees of openness. The level of visibility through the bricks reflects the different levels of privacy desired for each interior environment. The hollow settlement between the bricks also allows for natural cross-ventilation. It is, therefore, a "second façade" whose function is to control direct sunlight and the desired privacy. The bricks have elongated sizes, outside the market standard, ordered specifically for this work.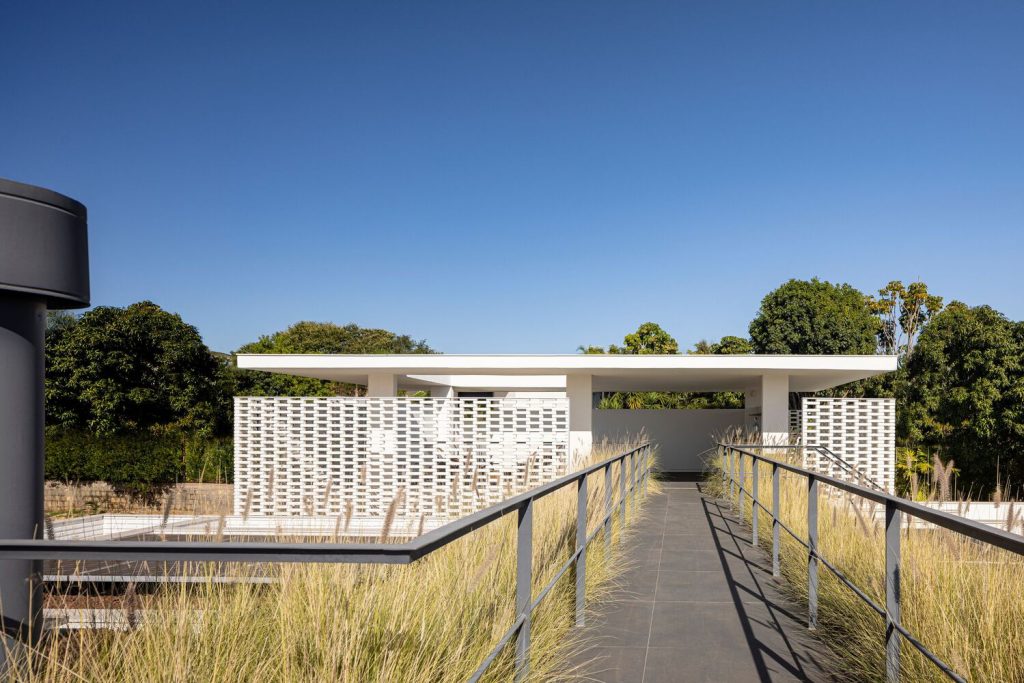 Project Info
Architects: BLOCO Arquitetos
Area: 600 sqm
Year: 2023
Designers: Daniel Mangabeira, Henrique Coutinho, Matheus Seco
Coordinator: Victor Machado
Structural Design: André Torres
Lighting: Dessine
Landscaping: Fábio Camargo
Engineering: Memory Engineering
Location: Brasilia, Brazil
Photography: Joana França