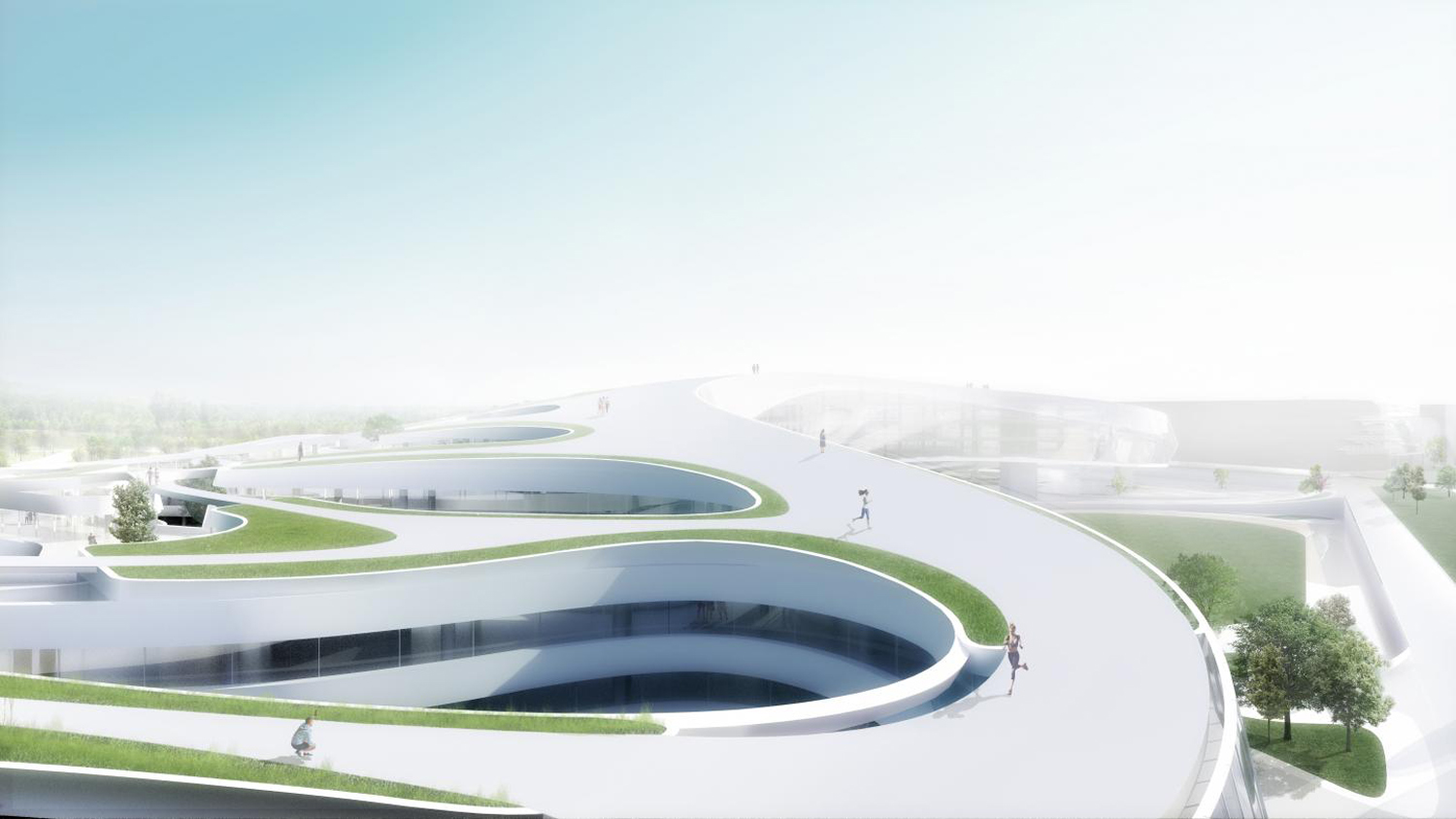 CAFA Qingdao Campus, designed by CAA Architects between 2017 – 2019, in West Coast New Area, Qingdao, China, is a critical strategic project for the Central Academy of Fine Arts (CAFA) in launching its new century strategy. It is also an important step for the college to expand its own operational space and develop a campus with future design disciplines at its core and ocean cutting-edge science and technology as its distinguishing features.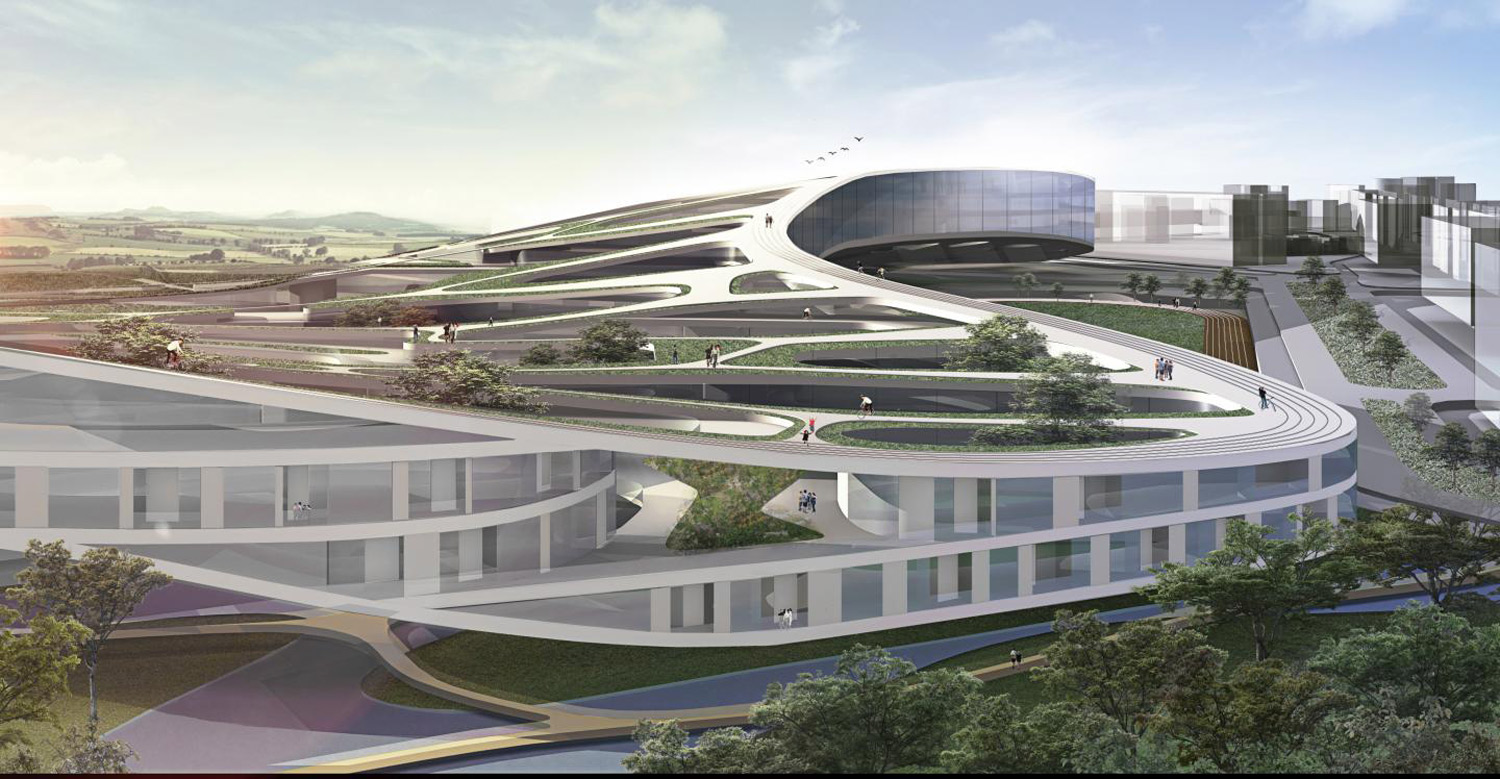 The project, which is on the South Bank of the West Coast New Area of Qingdao, is in a special geographic location since it is surrounded by wildness and has a view of both the sky and the ocean. With architectural firms like the TAG Art Museum, which was created by Jean Nouvel, it simultaneously forms the entire West Coast Art Bay region. Based on a Free Wave, CAA employs its rhythmic lines to outline the structure and create this organic living body. By doing so, it engages the Bay Area's art community and the larger ocean in conversation and upholds the cohabitation of creative freedom and reasoned design.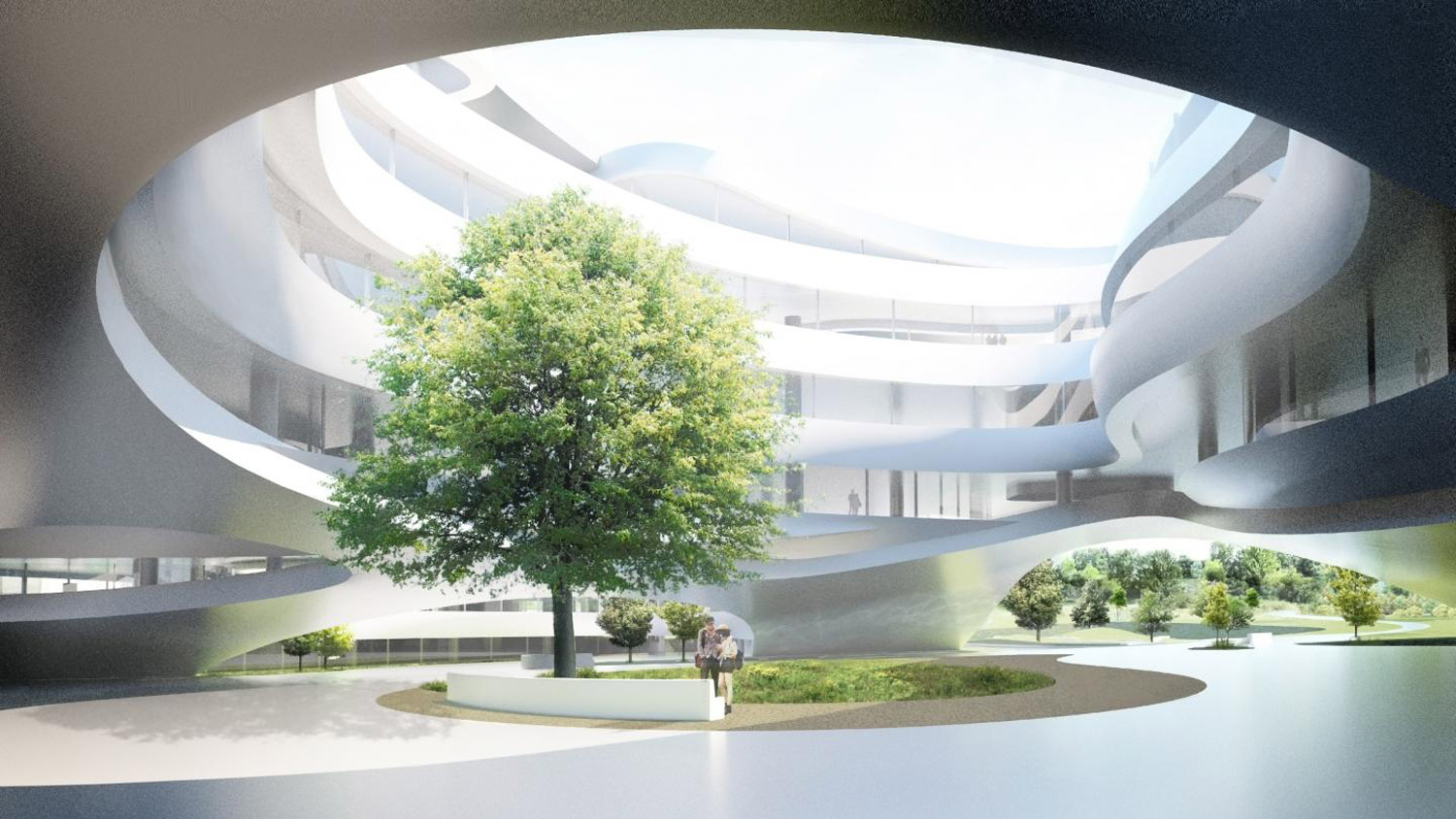 The waves' water-ripple texture lends the structure an organic, biological horizontal zoning. The courtyard's virtual environment is continually segmented like a cell. A network connects each functional unit of the ring, and the internal function and traffic space interact with one another to create a multidimensional composite Mobius ring. Traditional classrooms, libraries, labs, auditoriums, dorms, and other autonomous units are joined into a free, open, and circular whole. The various concepts of art education interact and unite in the fluid space, simultaneously expanding inward and outward. The design plan conducts a far-reaching and forward-looking investigation into the potential of the art education system of the future.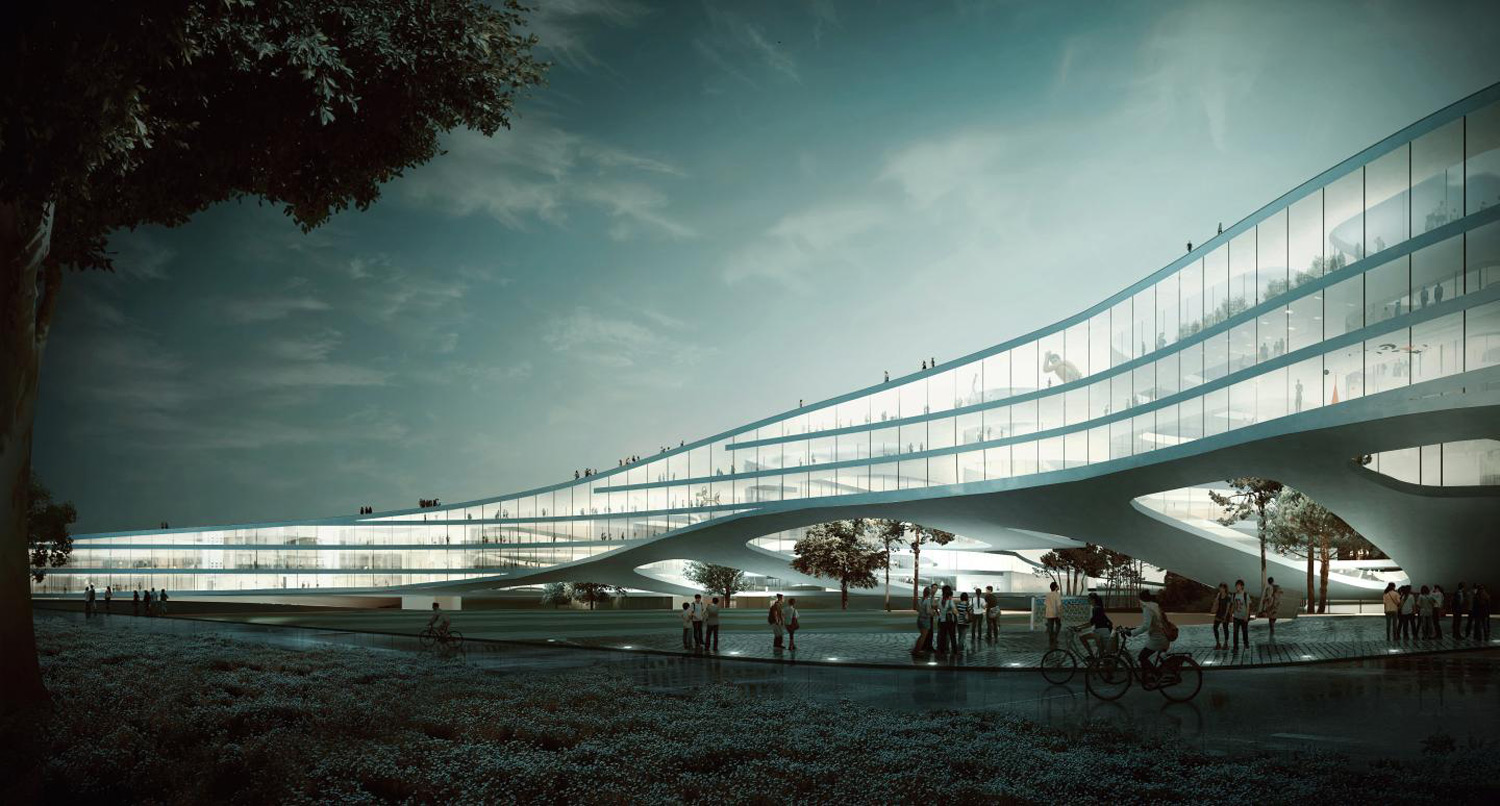 CAFA Qingdao Campus' structure, which resembles a wave free to pursue a broader world, emerges from the soil and hills. The planning will apply the free development of art and the rational brilliance of humanities to the balance of people's relationships with nature, site, ocean, architecture, and education, which will launch CAFA's investigation into a new model of innovative education, independent scientific research, social service, and cultural inheritance.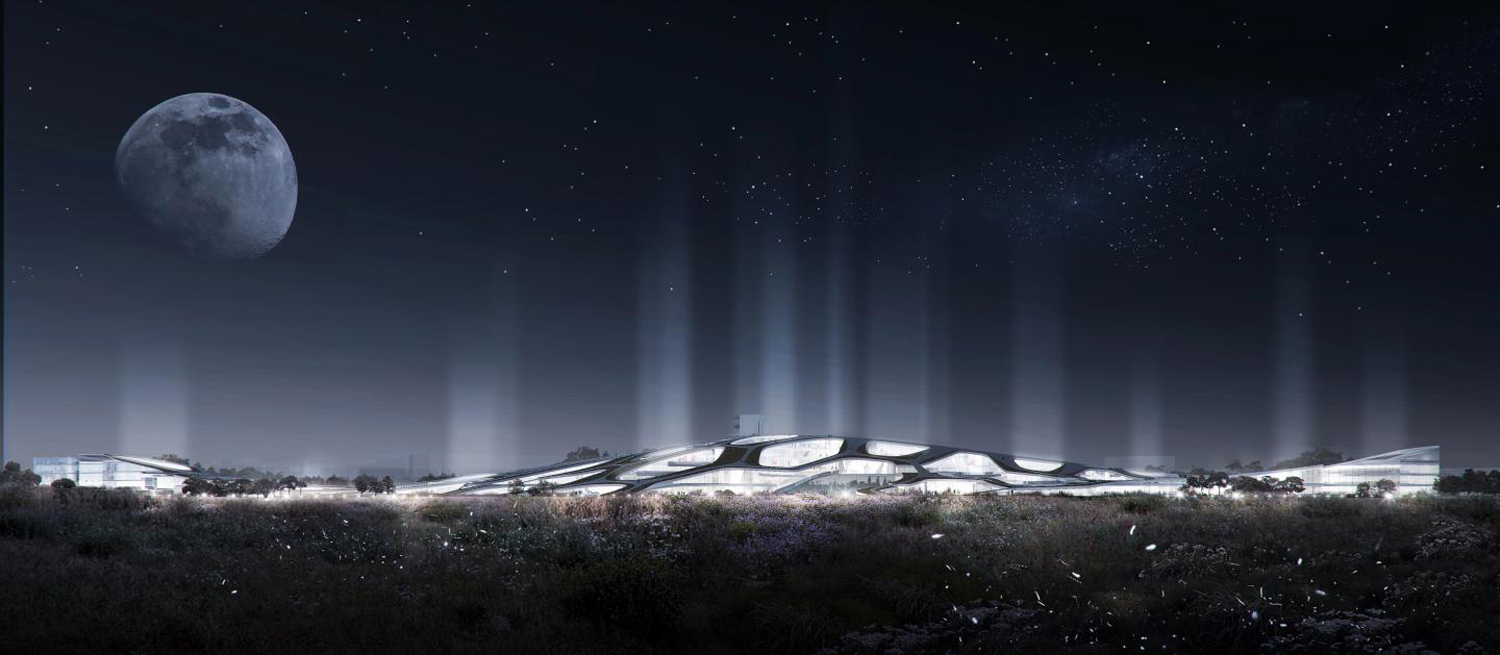 Project Info:
Location: West Coast New Area, Qingdao, China
Client: Central Academy Of Fine Arts (CAFA), Qingdao Kechuang Investment Development Group Co., LTD
Category: Education
Site Area: 22.53 ha
Building Area: 135.000 meter-square
Design Date: 2017 – 2019
Estimated Completion Date: 2022
Host Architect: Liu Haowei
Design Team: Felix Amiss, Edward Ednilao, Zhao Xingyun, Zhang Pan, Ren Zhuoying, Deng Yue, Edvan·Muliana