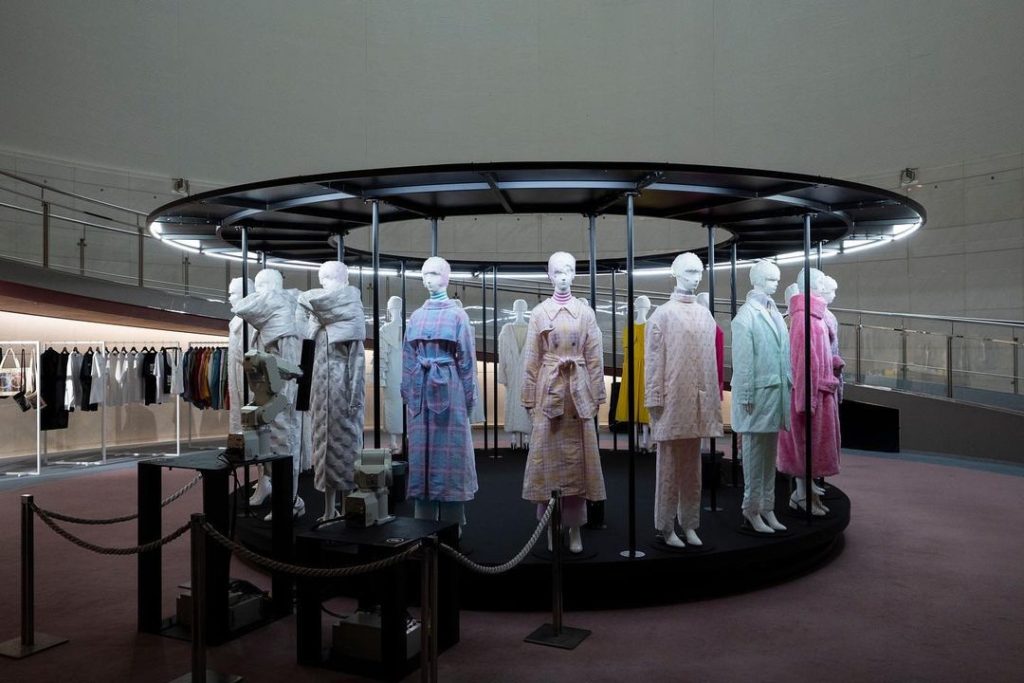 During Paris Fashion Week on February 28th, 2023, Anrealage displayed a collection of garments that changed color using mobile UV lights.
The Autumn Winter 2023 show took place at Théâtre de la Madeleine in Paris. Models exhibited 1950s-inspired costumes originally presented in all-white fabric, now with a pristine finish.
A series of models, paired together, entered and exited the stage, which also served as a runway, showcasing what the spectators started to perceive as a collection predominantly composed of white garments. "For Autumn/Winter 2023-24, Anrealage uses fashion to explore the evolution of human perception and how every living organism – no matter how simple or complex – inhabits a world of its own," Kunihiko Morinaga, the fashion designer behind the Anrealage wrote on its Instagram account.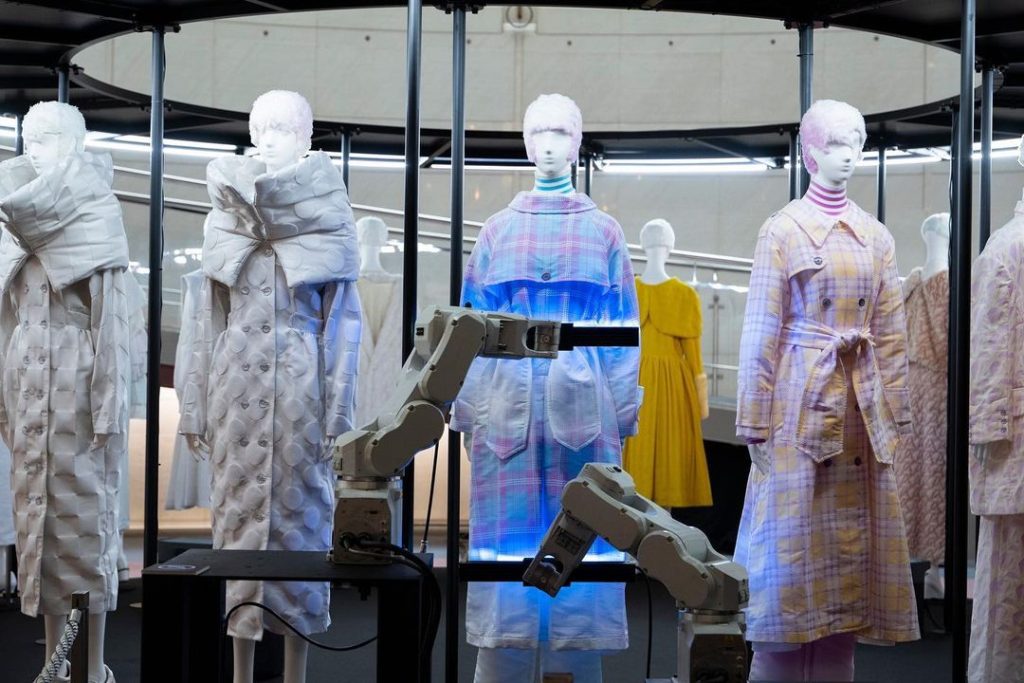 Two light strips gradually descended from the ceiling and positioned themselves in front of the models when the fourth set of models were introduced. By using a UV light beam, their bodies were scanned vertically, revealing vivid hues and striking patterns that adorned their formerly monochromatic appearances.
The ability to change colors in garments was accomplished through the utilization of photochromic textiles and materials, which exhibit the property of altering their coloration upon exposure to sunshine and the presence of ultraviolet radiation.