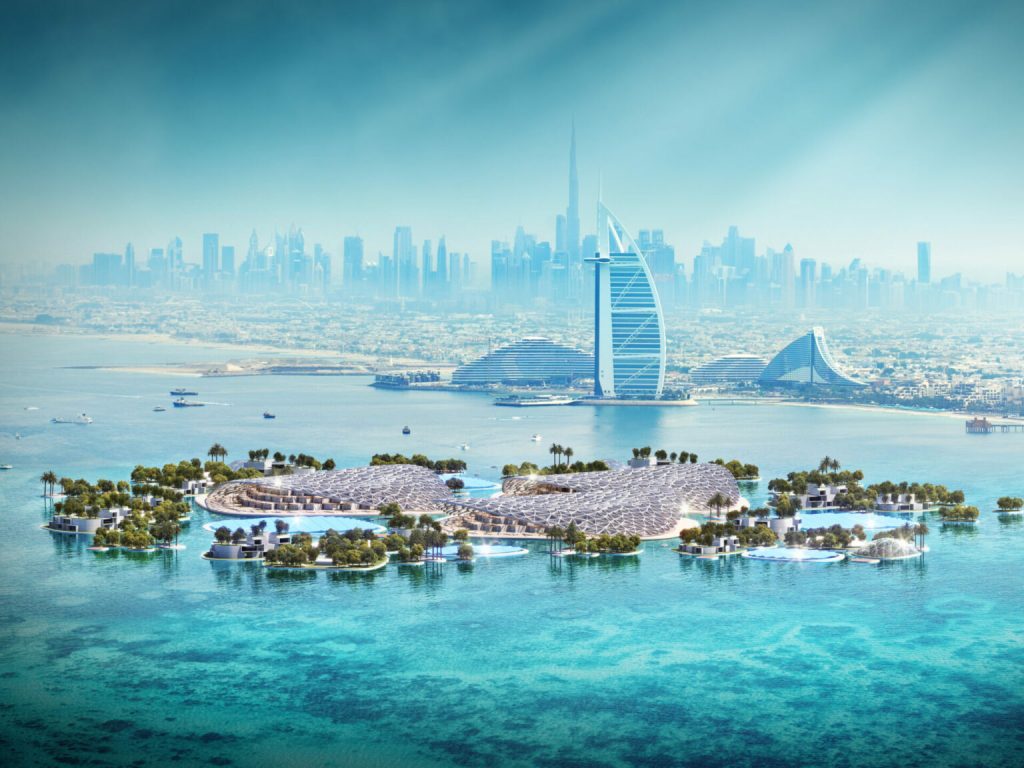 URB has launched "Dubai Reefs," a "floating sustainable city" dedicated to preserving the marine environment, developing marine science, and generating clean energy as well as food for Dubai.
Dubai Reefs, the "world's largest ocean restoration project," will include residential areas, hotels, stores, education facilities, and research institutes, adding to the city's and surrounding regions' increasing list of gigantic megaprojects.
The ocean is the source of all life, and it controls everything. Given the interconnectedness of our globe, a healthy ocean represents a healthy city. If we do not act now, our ocean will be completely transformed by the end of the century. Dubai has the potential to spearhead such a shift as an inventive coastal city. Beyond developing a unique resilient ecotourism and marine research destination, Dubai Reefs would like to become an ideal model for ocean living while reducing the effects of climate change. Dubai Reefs will eventually promote social, environmental, and economic benefits. It aspires to turn Dubai into a sustainable eco-destination where the ocean and the city coexist.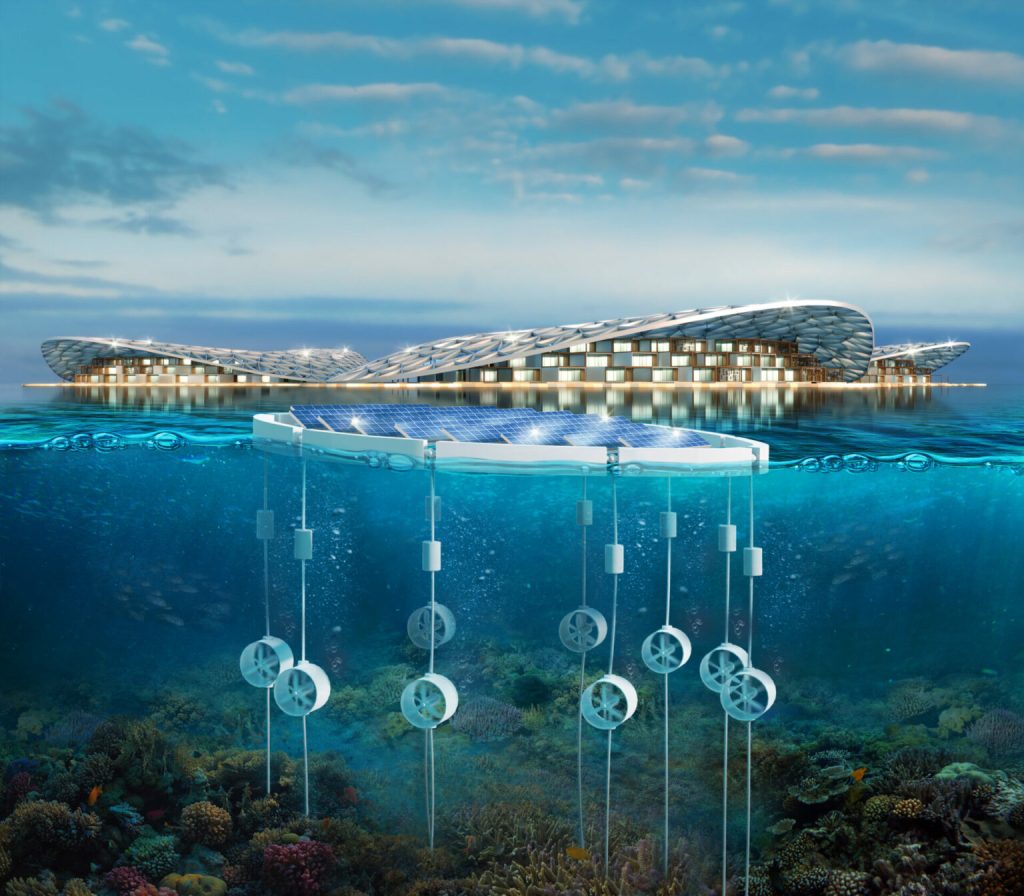 The project aims to improve Dubai's coastal ecosystems as a mitigation approach. Coastal ecosystems are unique environments generated by plants and other species that may flourish at the ocean-land border. They are densely packed with vegetation that helps to maintain the earth's temperature. These are sea forests. While drilling for oil, dredging, and reclamation projects have significantly impacted Dubai's coast in recent decades, the Dubai Reefs initiative will restore Dubai's coastal ecology. Its goal is to give storm protection while offering habitat for wildlife and fish.
The artificial reef will provide necessary ecological and economic richness, fostering marine life and acting as a natural barrier against coastal erosion.
The marine institute is at the heart of it, aiming to accelerate Dubai's marine science and conservation operations while also constructing the world's largest and most diverse artificial reef, spanning 200 square kilometers (77 square miles). It aims to establish a habitat for more than one billion corals and one hundred million mangroves across an area larger than 37,000 conventional football fields.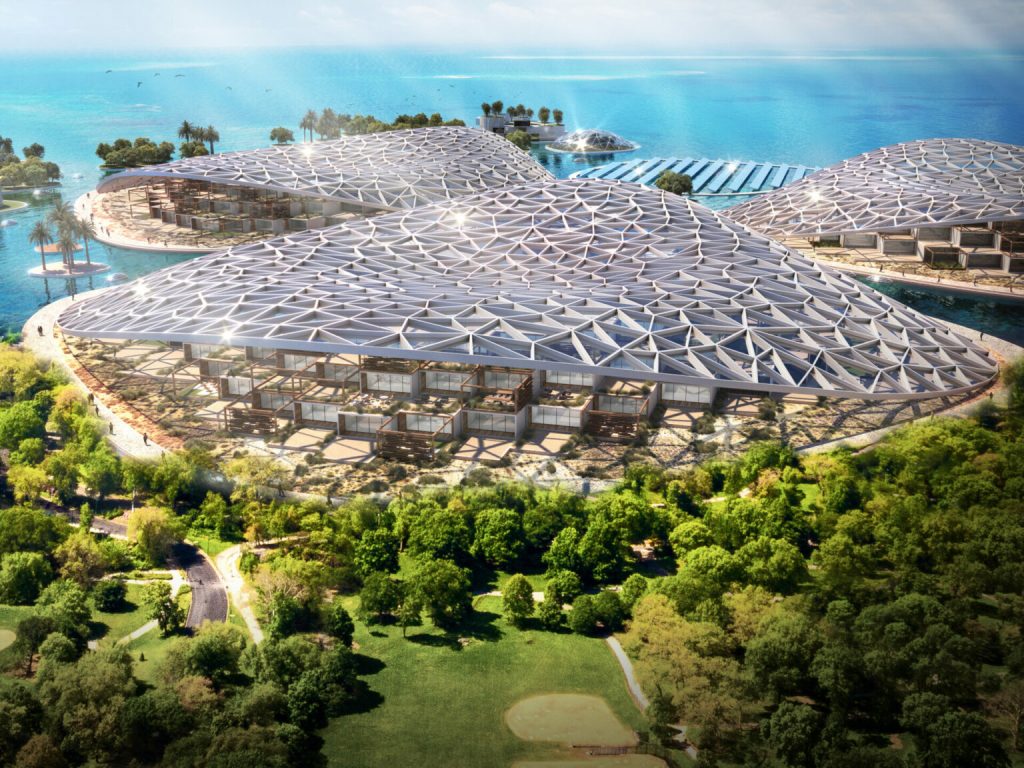 The floating eco-lodges will be powered by sustainable hydro, solar, and wave energy, creating a one-of-a-kind eco-tourism experience. The initiative will also include regenerative ocean farming. The Marine Institute intends to spearhead a global ocean cleanup campaign that will eradicate the 5.25 trillion particles of plastic trash in our ocean. Technology will also be important in Dubai Reefs' development, building, and operation. Monitoring, optimization, and programming will all be done with artificial intelligence. The building of Dubai Reefs will incorporate 3D printing as well as cutting-edge technology like Biorock.
3D printing will provide significant advantages for creating varied shapes and textures that are equivalent to real underwater landscapes. It will enable artificial reefs to mimic the natural settings of ecosystems. A major area of study for the institute will also include bioprinting. Researchers are working to create 3D-printed biomaterials that can support living microalgae in a manner akin to corals.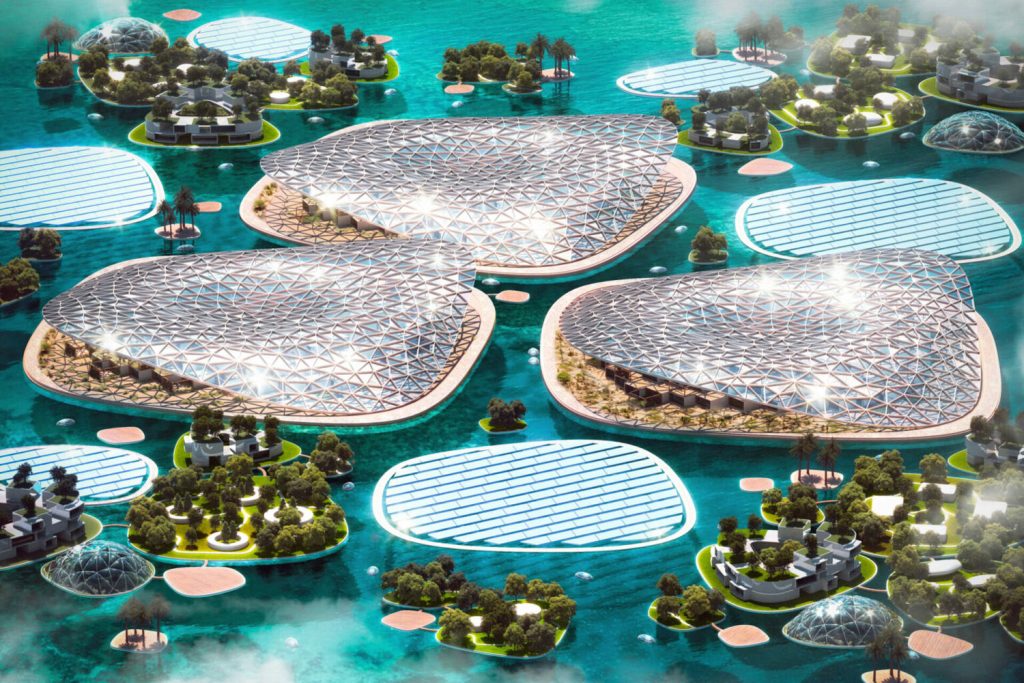 The institute can create reefs with a variety of textures and forms that closely match natural underwater landscapes by utilizing 3D printing. This plasticity allows the reefs to blend into their different habitats. The project will also provide a "blue carbon" carbon offset program, which enables businesses to reduce their carbon footprint by growing mangrove trees along the shore. Given that floating cities may be the future of urban living as sea levels rise fast in the next decades, Dubai Reefs will become more than an example of blue urbanism; it will become an eco-destination that promotes human and ecological wellness.