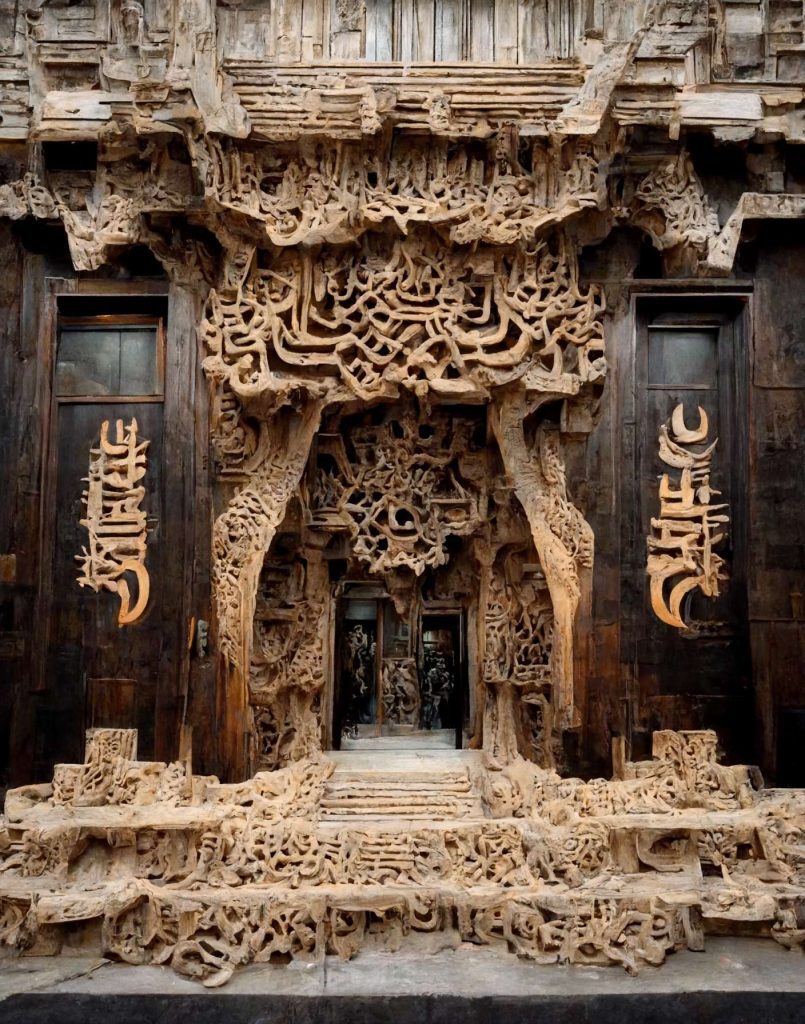 How Qasim Iqbal started with Midjourney?
According to Qasim Iqbal, he came across Midjourney a little over a month ago. At first, he was intrigued by the speed and quality of generated images. Like most people, he went down an addictive rabbit hole of generating purely fun and harmless images; like an underwater lost Atlantic city by Michelangelo. However, once this initial excitement wore off, he decided to use it more seriously with an actual purpose in mind. The first serious image he generated was a labyrinth plan by Piranesi; this came about because he looked at labyrinth designs for a competition (until he got distracted by Midjourney).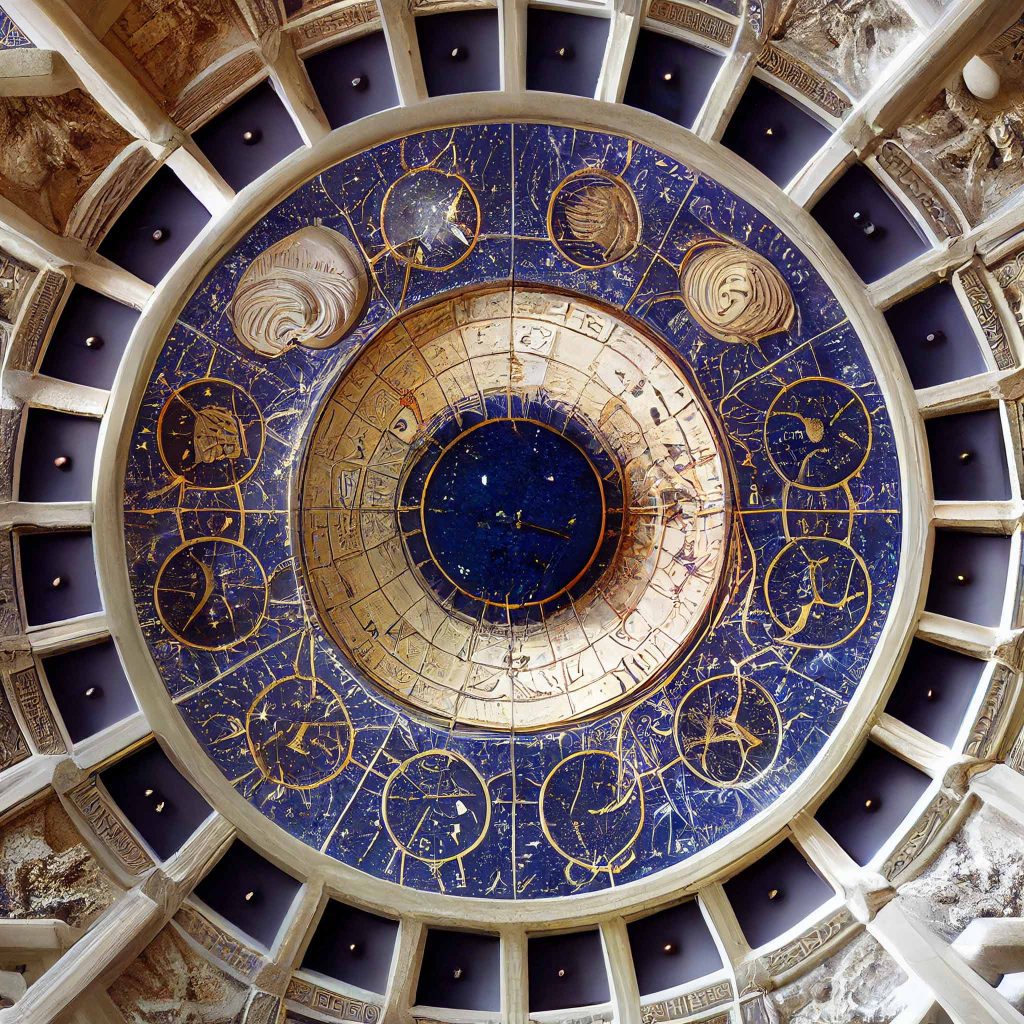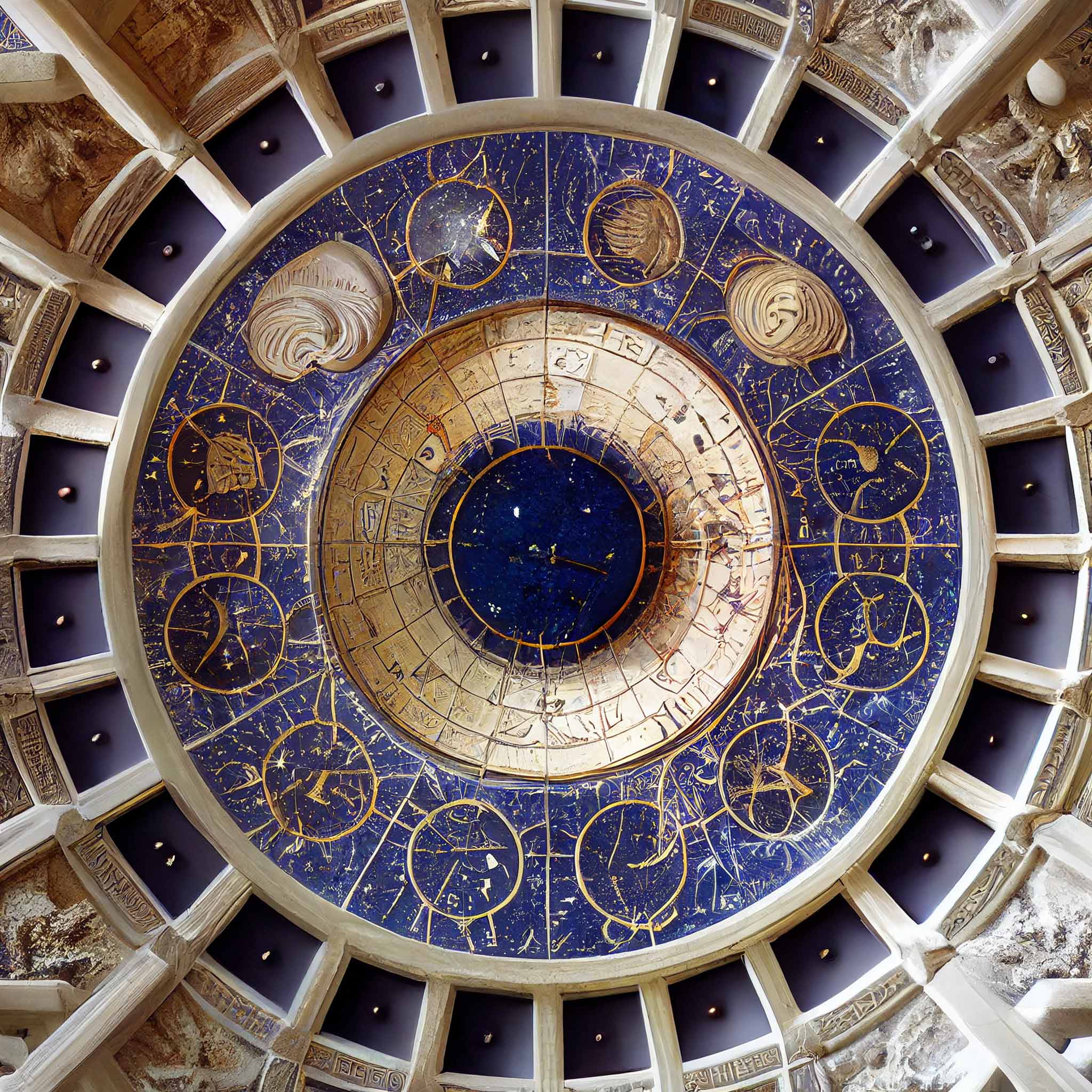 From this, he moved towards Architecture in the style of some of his favorite artists, which was inspired by Steven Rubio (from Show It Better); this led him down a path where he started generating images influenced by artists such as Olafur Eliasson and Eduardo Chillida, etc. Even though he was more meticulous and directed in his approach. He wasn't creating anything meaningful it was still just random images with no purpose or meaning. It was only when he started experimenting with ideas and values that he appreciated Architecture; he found a purpose for using Midjourney regularly; if he had to mark this milestone with a particular prompt or series of images. It would be the Persian Treehouse images.
This allowed him to explore the space he referred to as the "in-between" or the "blurred zone" (inspired by Peter Eisenman's writings); the space where concept and reality collide. The Treehouse images showed him that to make the most out of the current version of Midjourney you want to create images that verge on the impossible and conceptual while making them approachable and realistic enough for viewers to dream with you.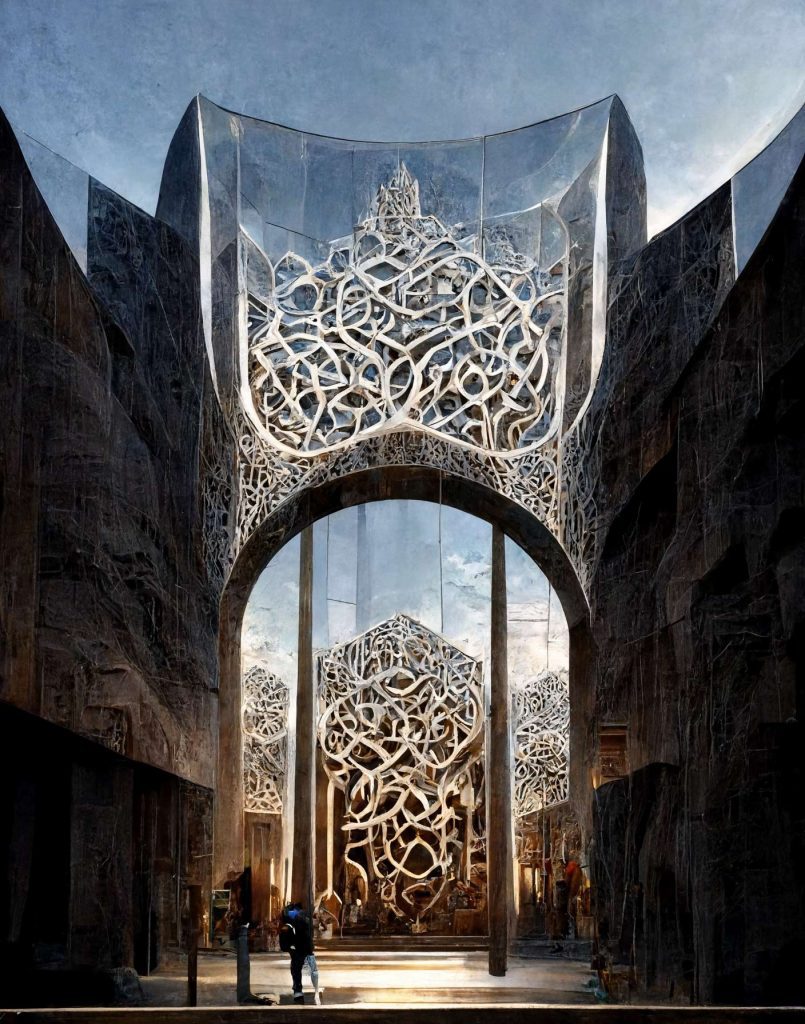 The Silk and Stone Baroque Façade
"The Silk and Stone Baroque Façade series" is arguably his best work. He thinks it fits the idea of the "blurred zone" perfectly. For this image, he used his theoretical understanding of Baroque Architecture; its characteristics, and its qualities (such as the undulating façade). He then combined it with something that always amazes me. Bernini's ability to allow the stone to become the rope in his David sculpture; the detail, tension, and dynamic form mesmerized him each time. He wanted to recreate that moment in Architecture, so he used the idea of fabric and silk Architecture to help merge those malleable and unpredictable forms of the fabric with the hardness and rigidity of the stone.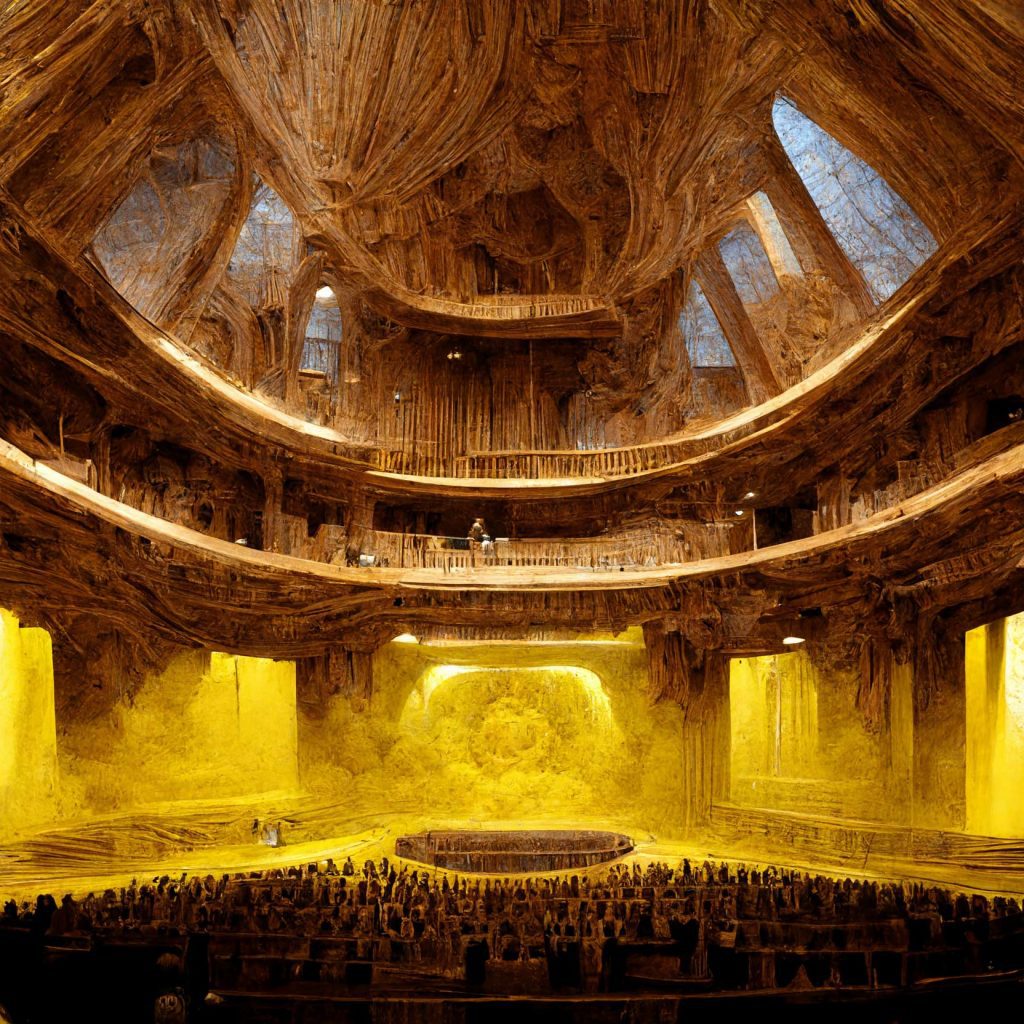 The image works so well because both materials are in a transition state, transforming into one another, lending each other qualities and characteristics they need to synthesize the juxtaposing façade. The transitional state of the materials also echoes the conditions of the "blurred zone" and "in-between" state between concept and reality, constantly fluctuating between both. There are moments when one must stop and slowly re-read the Architecture to depict what stone and silk are. This is what great Architecture should hold, the ability to make a person stop, look closely, and question.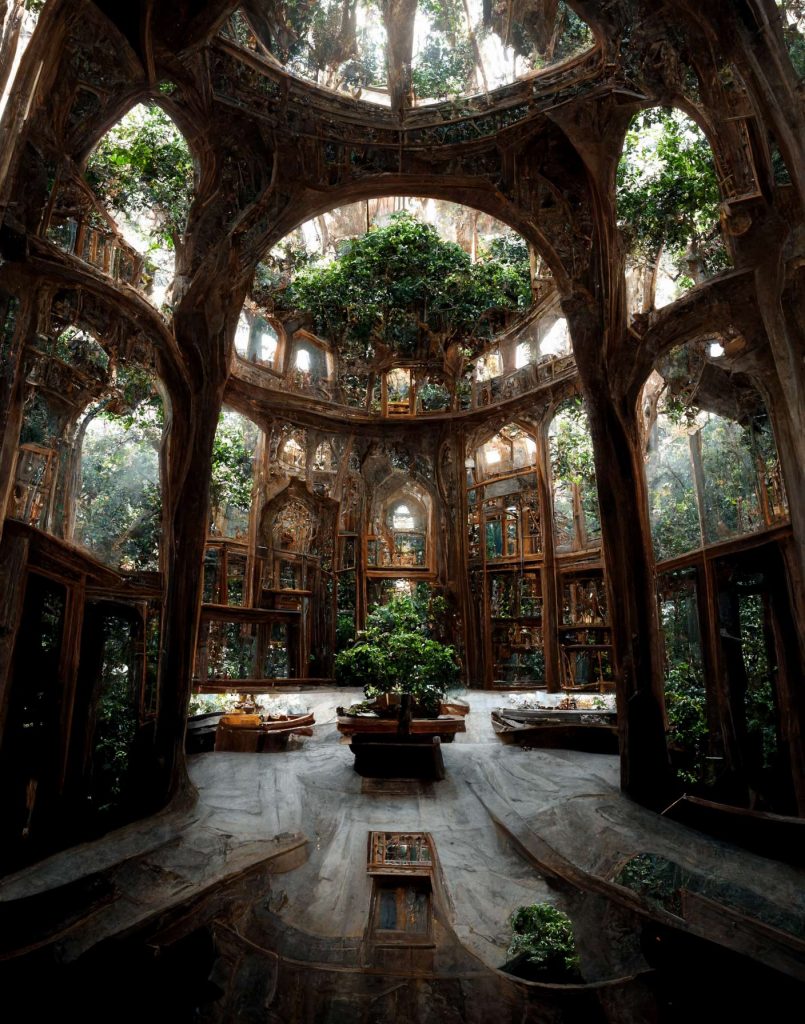 The Blurred Zone
This is what he uses Midjourney (for now). He likes to create images that have a sense of the impossible or impractical but ground them with glimpses of reality. Because this not only lets the viewer dream but also allows them to see a possible reality that we wouldn't have considered without Midjourney. He likes to use his theoretical understanding of Architecture to his advantage to help create work that can push the discipline in the right direction. The "blurred zone" promotes this transitional state, where one is in between concept and reality, where authentic Architecture is derived from. The work itself can never be Architecture unless it was built. Still, he can allow people to dream more freely, in some ways not be restricted by what is directly in front of us, and ultimately extend our imagination collaboratively with the aid of artificial intelligence.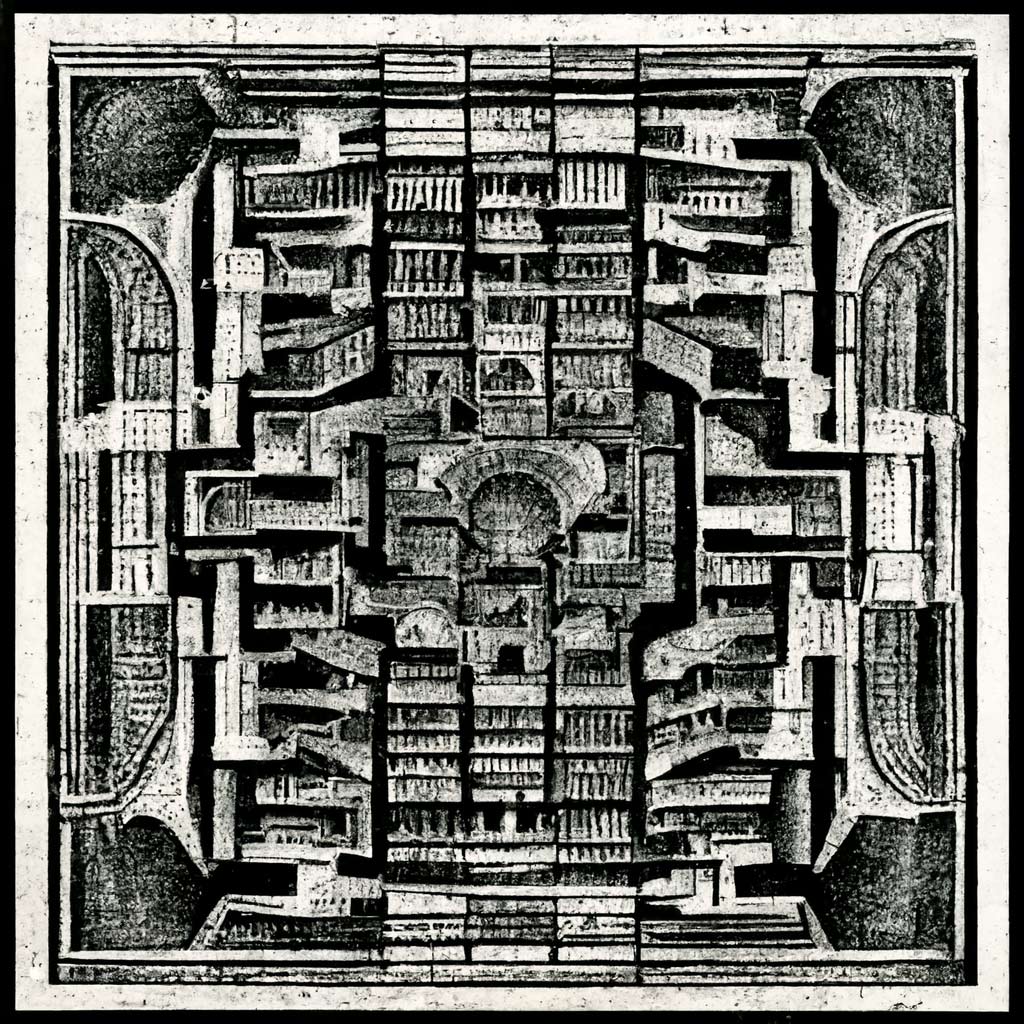 As Qasim Iqbal mentioned, the aim of the work (made in the blurred zone) is to make people stop, look and "see." It ironically has an element of slowness to encourage caution and closer readings. It gives the viewer a glimpse of what he saw when crafting the prompt to generate the image; for them to learn something about architecture drives him to continue using Midjourney as a tool to dream.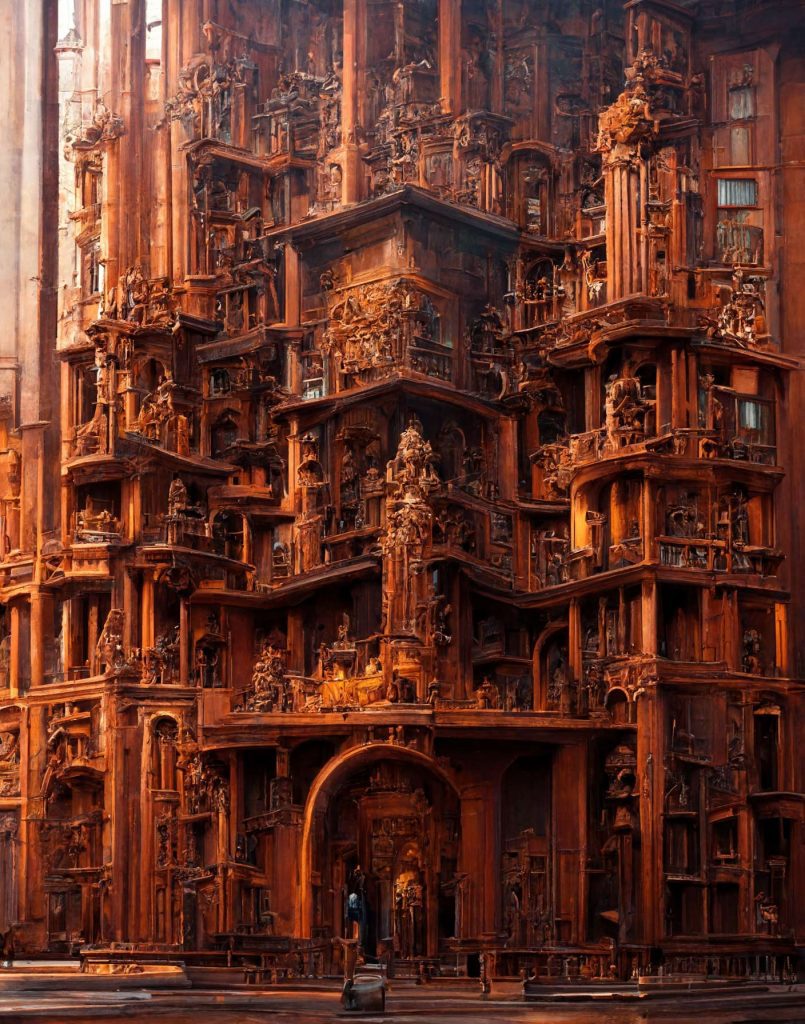 Conclusion on Midjourney
As it stands today, Midjourney is a purely conceptual tool. He intends to use it in upcoming projects as a tool to help "sketch" general and specific ideas quickly. This can help create a mood board of sorts for the direction of your project. It can also help students and practitioners to visualize the space quickly; considering the type of lighting and mood you want spaces to have. However, there is a risk of allowing such technology to dictate design. For him, the biggest issue with AI generators is that you need to be aware of your direction and control. Especially when working on actual design work; you don't want to let the AI control and move your project out of your hands (without good reason).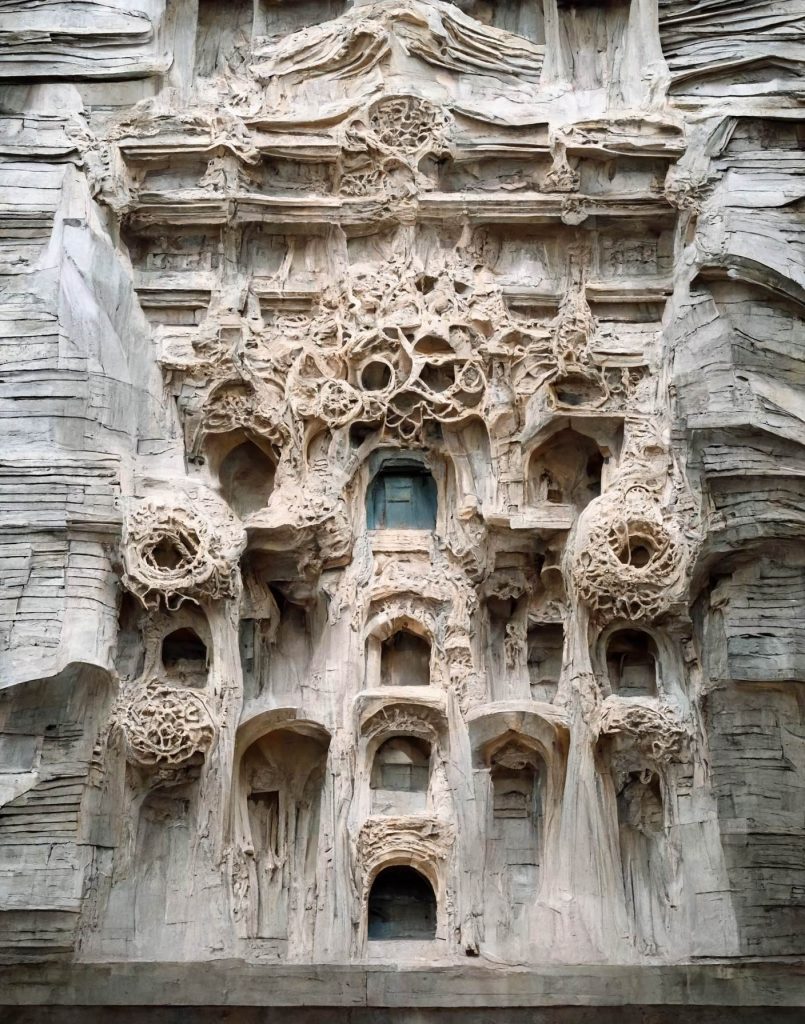 Another practical use for Midjourney is towards the end of a project when you have visuals of your design made from digital modeling and render software such as VRay, Enscape, etc. It is worth trying to amplify the renders by referencing them in Midjourney and adding prompts to promote your conceptual idea further. He tried this recently on his visuals from his latest master's project. It was successful he was able to have control over the amount of weighting implied on the reference image, which let him create some super conceptual versions and others that were more realistic but still elevated. The clear issue with this is that dealing with an existing building created problems as it is impossible for Midjourney to replicate parts of an image. So, this proved to be tricky and less successful.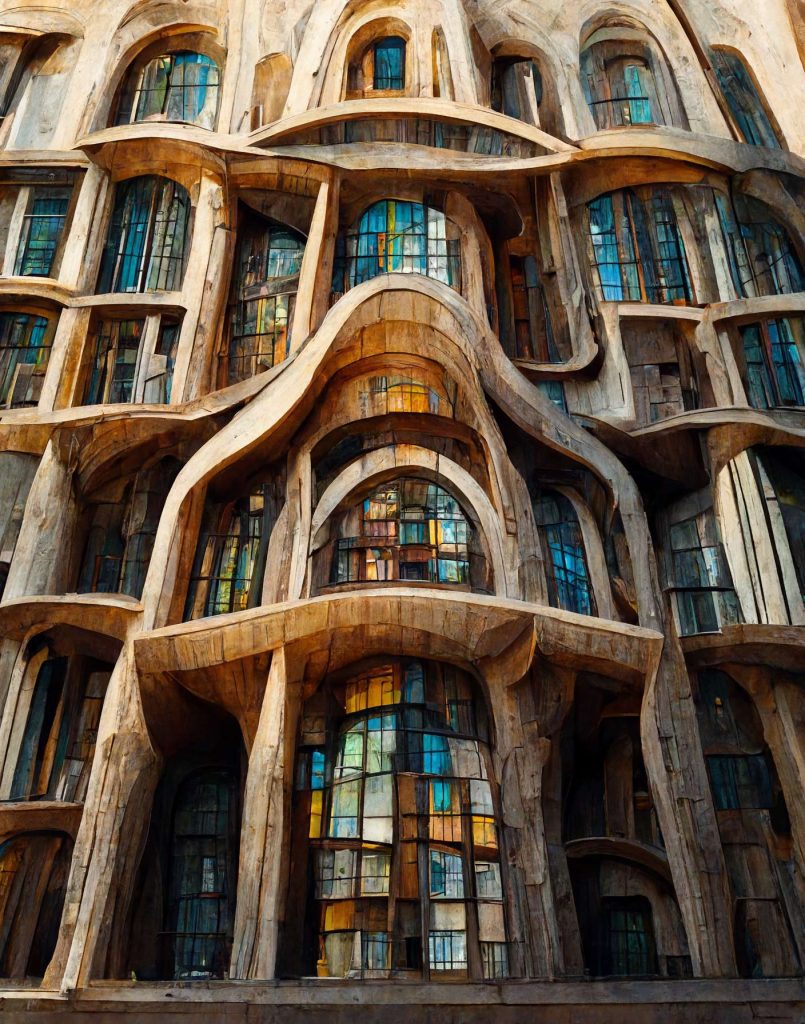 Midjourney is a powerful tool that opens new lanes for artists, architects, and designers when used appropriately and correctly. Authorship is a blurry situation with AI, but if people are clear by stating Midjourney (or any other AI) was used; then he doesn't see an issue. Using the technology with caution and care ensures it remains a tool and not anything more. The key aspect of his view towards AI and design. For he does not see a future where AI can officially replace the mind of an Architect (artist or designer); as long as we do not let it.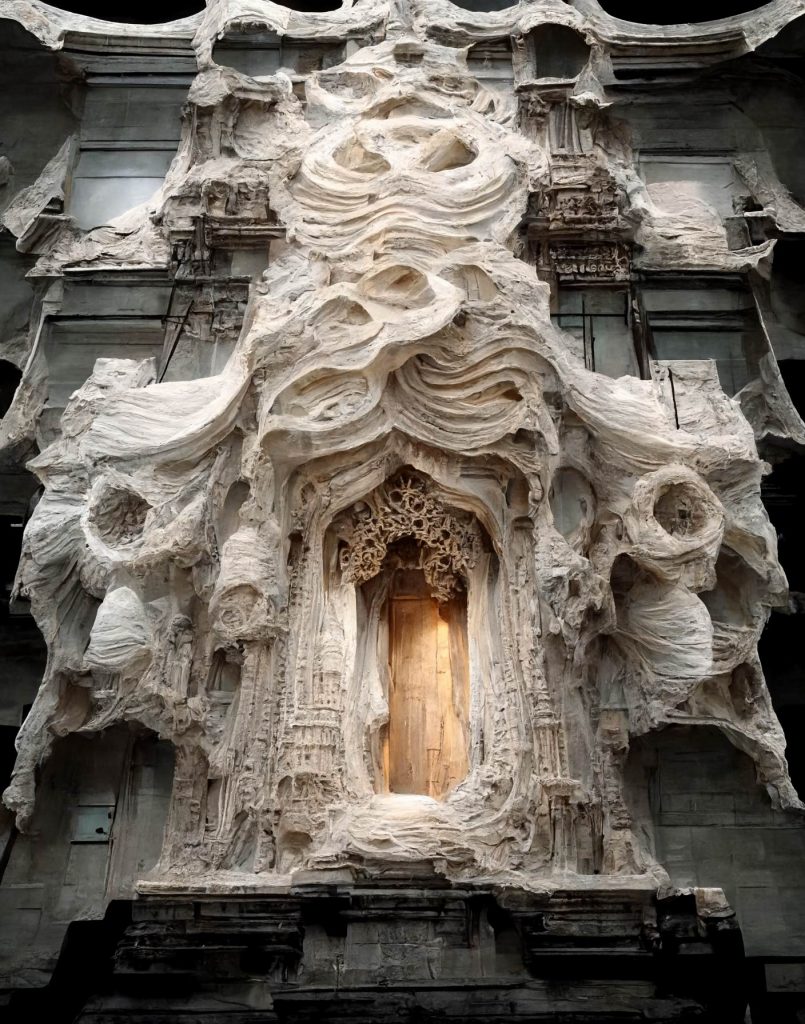 About Mohammad Qasim Iqbal
Mohammad Qasim Iqbal, 24, a full-time Architecture student at Nottingham Trent University, is currently doing his master's. His architectural interests lie deeply in studying masterful works of the past. Such as Palladio's villas, Raphael's paintings, or Giulio Romano's Palazzo Te, to learn how the architect thinks and designs. His favorite "styles" are the Renaissance, Mannerism, and Baroque. For him, the architect's value today lies in their ability to "see" like an Architect; this means they should be able to read and manipulate the language of Architecture. So they can speak (or choose not to speak) through it for others as well as themselves.