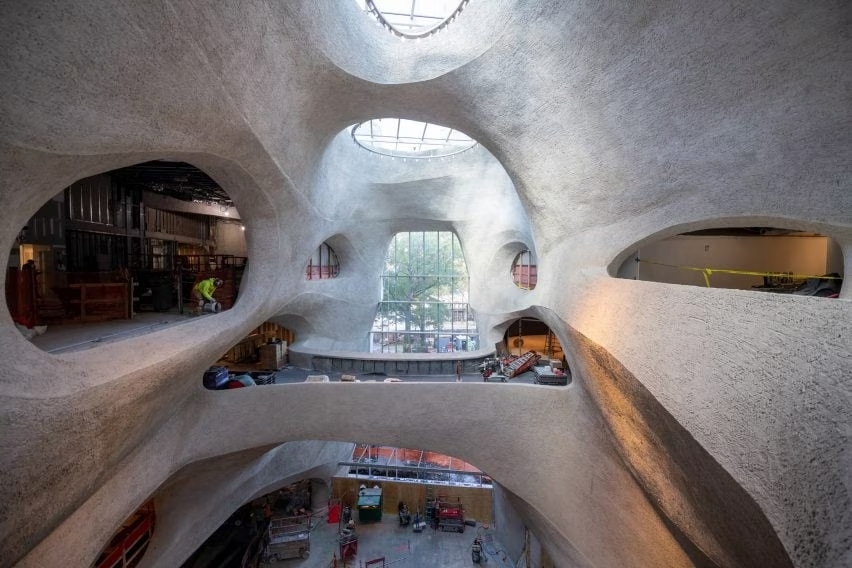 Construction on Studio Gang's "Richard Gilder Center for Science, Education, and Innovation" in New York City has progressed, with images showing the cave-like concrete interiors and paneled exterior nearing completion.
Griffin Atrium, the central atrium of the Gilder Center, is being built by Studio Gang. A library and exhibition rooms will be added to the American Museum of Natural History as part of the extension.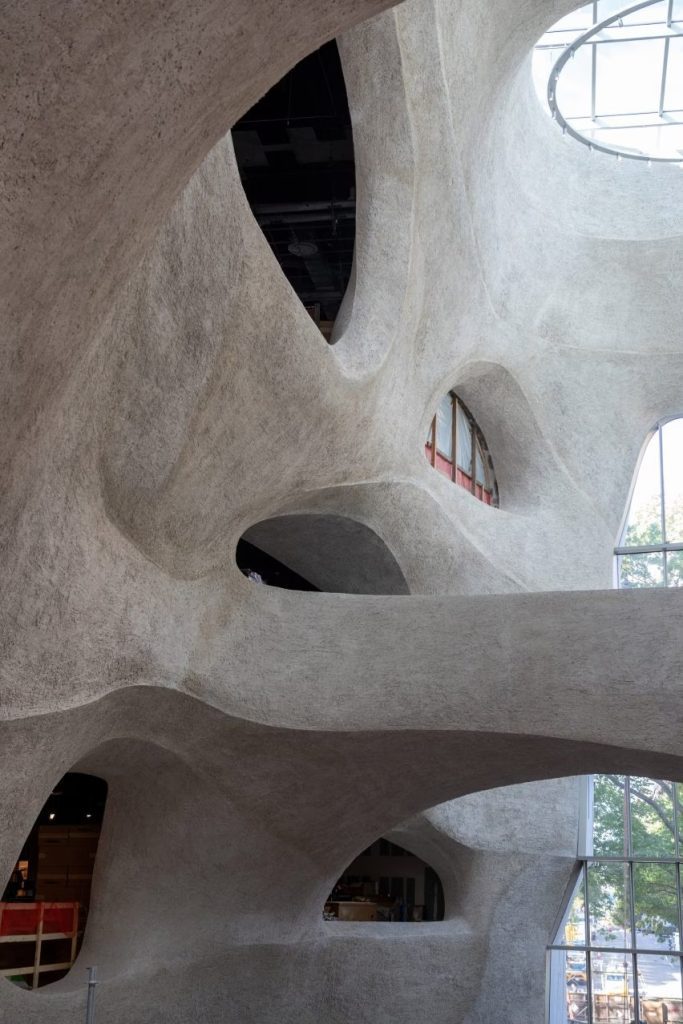 The auditorium is being built using a process in which concrete is sprayed onto rebar, giving it a cave-like view. The Gilder Center's facilities will span a total of 21,367 meters.
The four-story-tall atrium, according to the studio, will be a light-filled central zone for the museum that will help circulate air throughout the structure.
Walkways and cut-outs along the atrium's walls provide views of the ground below. The atrium is topped by dramatic skylights, and bridges cross its central open space.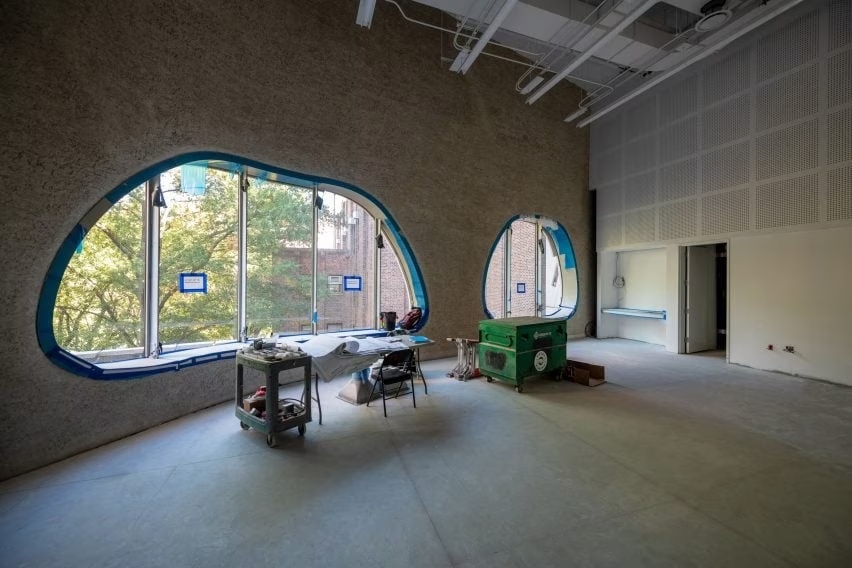 Cranes are seen installing the Milford pink granite panels in images released of the facade. "Their diagonal pattern evokes both geological layering and the richly textured and coursing surface of the stone masonry on the 77th Street side of the Museum," said the Studio Gang.
A series of other spaces, which are also nearing completion, will be connected to the atrium. A research library, a five-story "collections core" where many of the museum's exhibitions will be held, classrooms, an insectarium, and a vivarium that will house more than 80 species of live butterflies are among them.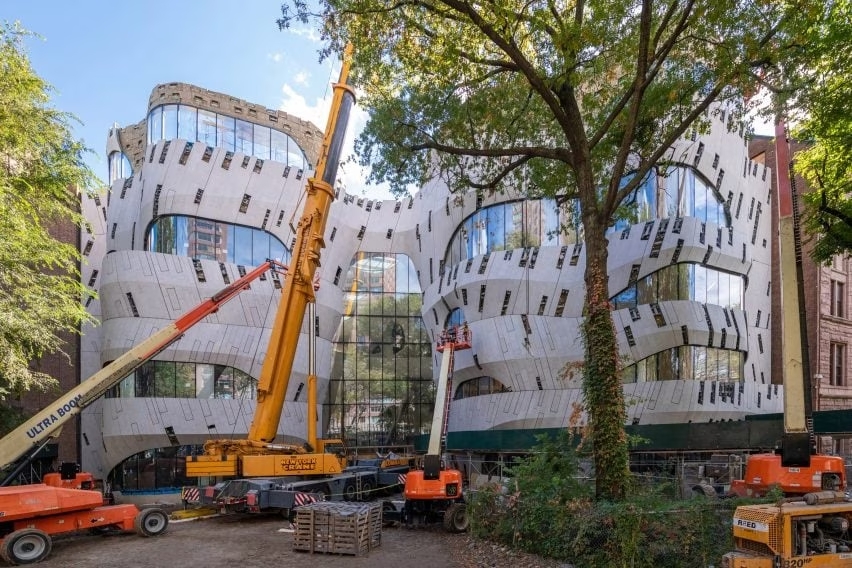 Also, Studio Gang is collaborating with landscape architecture firm Reed Hilderbrand to renovate Theodore Roosevelt Park, which is adjacent to the Gilder Center. According to Jeanne Gang, "We uncovered a way to vastly improve visitor circulation and museum functionality while tapping into the desire for exploration and discovery that is so emblematic of science and also such a big part of being human. Upon entering the space, natural daylight from above and sight lines to various activities inside invite movement through the Central Exhibition Hall on a journey toward deeper understanding. The architectural design grew out of the museum's mission."
The project was announced in 2019, and the museum plans to open in 2023 February.