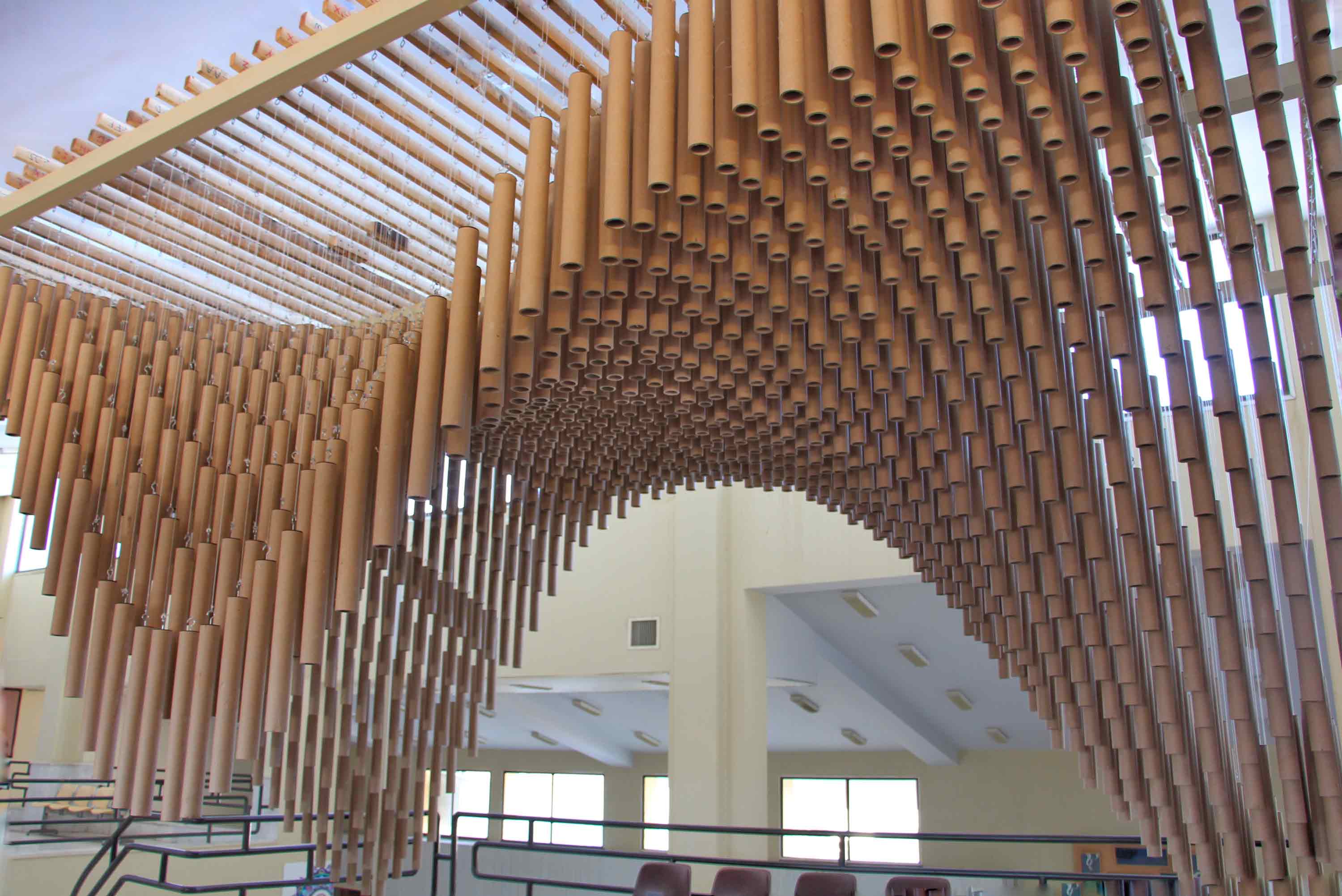 Pavilion Number 2 designed by MSA team at the University of Mazandaran in December 2017 which is now hosted in Kermanshah Iran .
The Pavilion was designed for presenting the research achievements of the universities participated in 10th HAREKAT festival was made during the computational design and digital fabrication workshop.
The fabrication with recyclable materials and the low budget considerations were the Effective items on the design concept. The pavilion was designed in a way that of being capable to assemble and disassemble for several times. At the beginning the pavilion was fabricated in MAZANDARAN University, then it was installed in KERMANSHAH for the second time. Also, the participated pavilions were judged at the festival by jury, and the aforementioned pavilion was selected as the best participated project.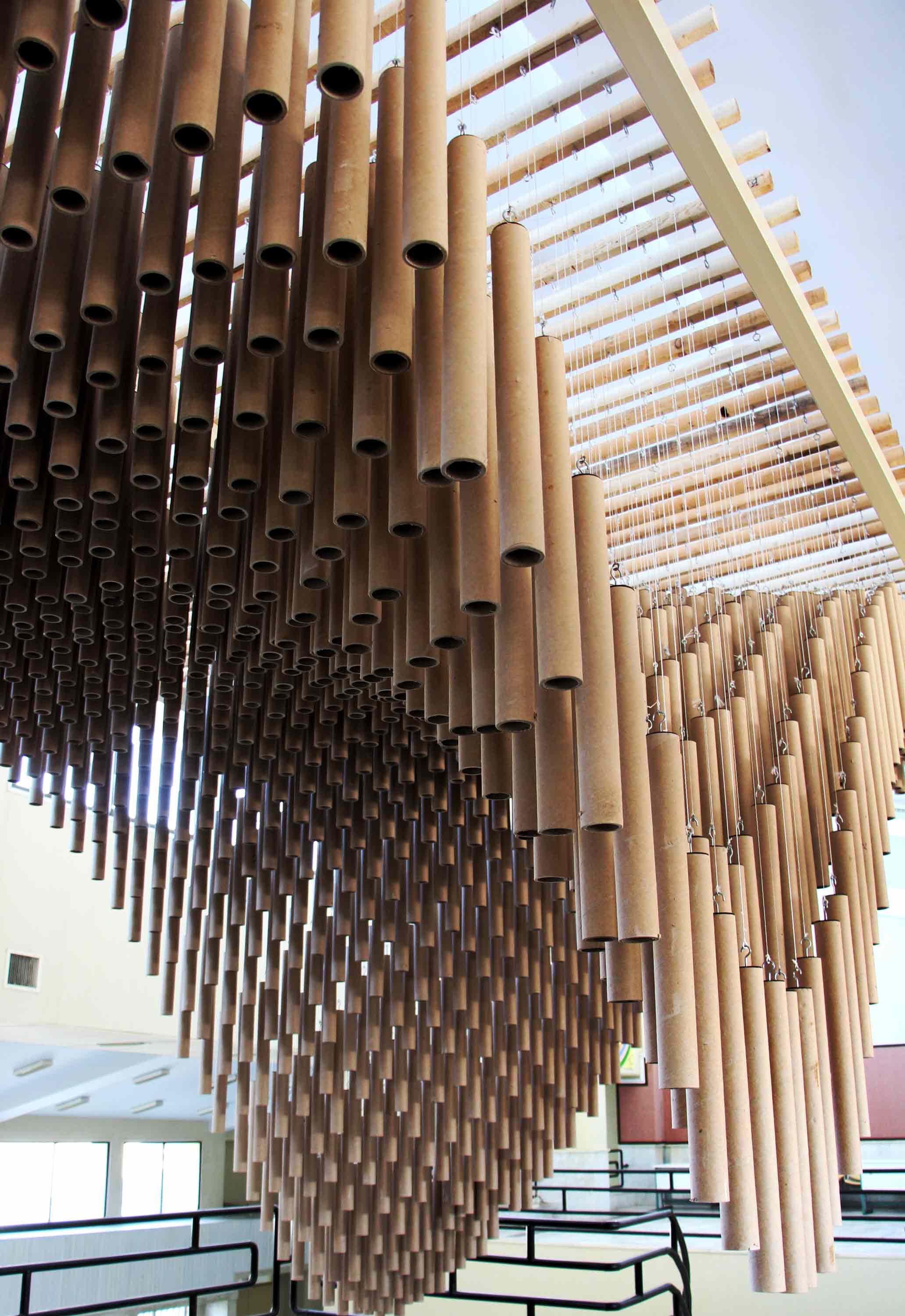 The materials which are used for the project contains 1260 cardboard pipes and 810 meters string which have connected with eye bolts to one another. This structure is stabilized with the wooden beams and a metal frame.
Design & Fabrication team:
Mehrdad Azizkhani, Ali Nakhaei, Neda Yousefi, Elham Shahabi