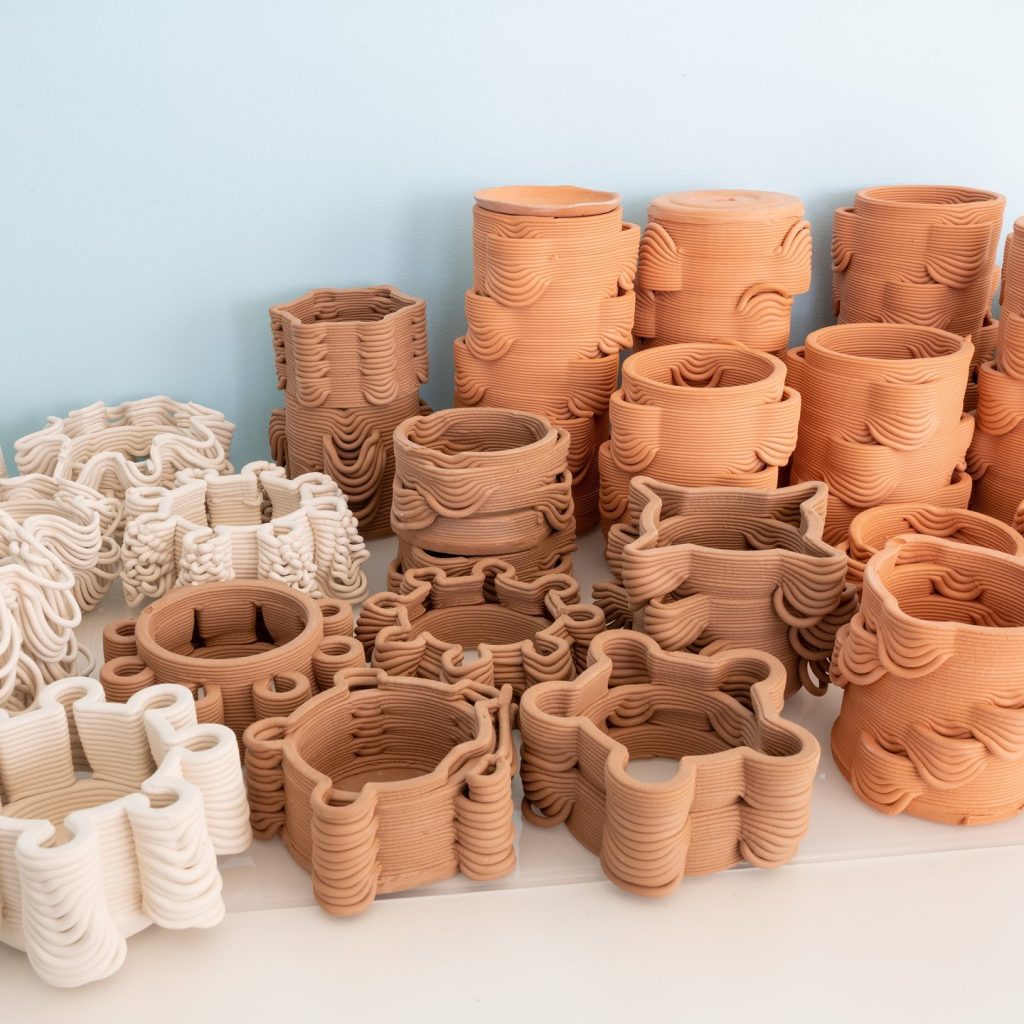 Caity Duffy, an industrial designer, created Mycelia House in reaction to the COVID-19 pandemic, a product that allows consumers to get back in touch with their natural surroundings without leaving their homes. Her idea was to provide solace to those struggling with feelings of isolation and boredom during the pandemic, as a way of reconnecting with nature.
Lockdowns and the pandemic have altered humanity's relationship with nature, as has been widely stated. As a result of being forced to connect with familiar surroundings in unexpected ways and seek refuge in nature, our respect for natural places and local necessities has grown. The end result is a terrarium-style bell jar for feeding fungi at home. The two-piece set consists of a hand-blown glass jar that shields the mushroom and a ceramic container that was 3D printed.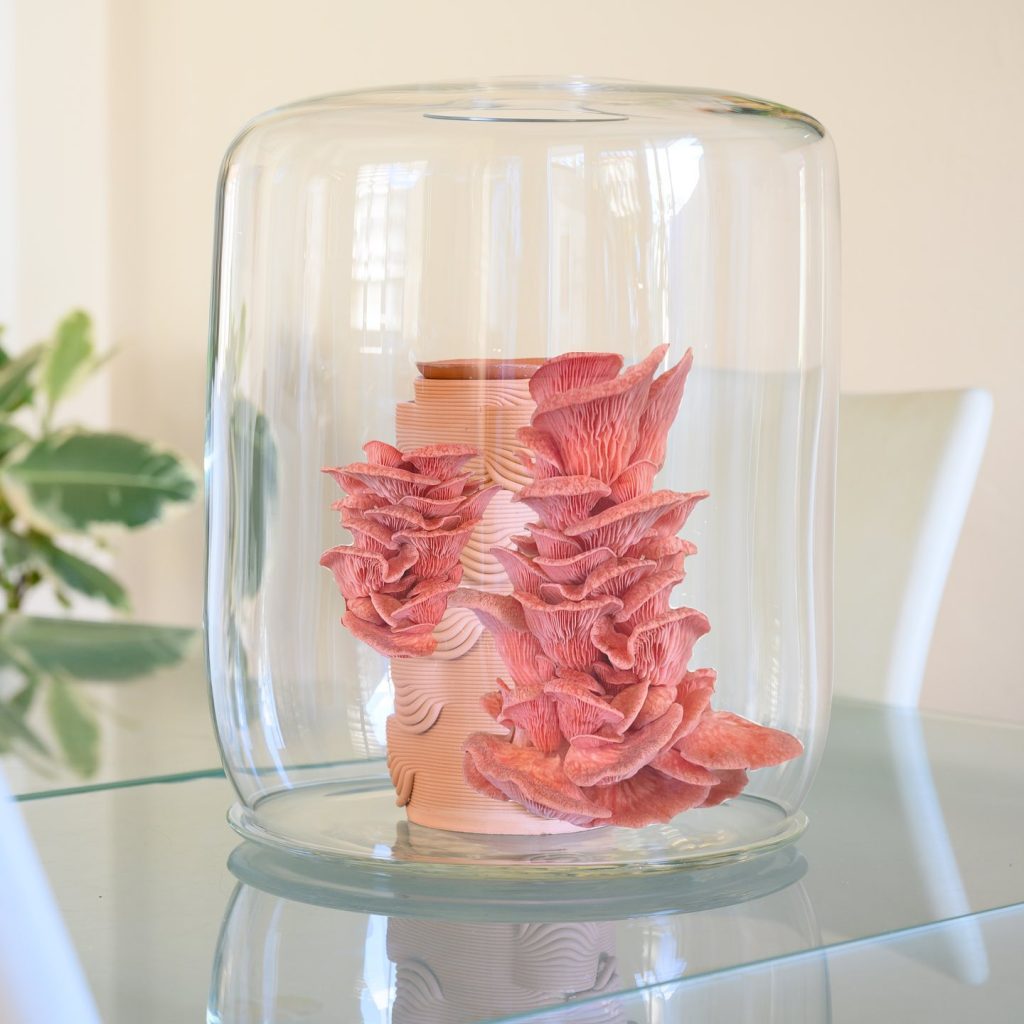 The Mycelia House is a simple, elegant, and practical vessel that highlights the beauty of mushrooms and fosters their development inside the house. Its goal is to reconnect us with our innate nature – our human nature—through the display, care, and sustenance of mushrooms as a living thing and food source.
Duffy originally intended to employ 3D printing to build the vessel, but her design failed due to the weight of numerous loop layers. The aim behind the idea of biophilia is to engage the user with their intrinsic love of nature through the process of building, tending to, and feeding mushrooms. It implies that we all have a genetic tie to the natural environment forged over hundreds of thousands of years of agrarian life.
Mycelia House also reacts to recent trends in food production localization and DIY options (as well as a love of plants that delight a generation of hipsters). Despite the fact that mushroom grow kits are now sold to a DIY market of hipsters, a possibility to create an emerging market of higher-income earners interested in wellness and prepared to spend on sustainable alternatives have emerged. These are people who enjoy nature and being outside, despite the fact that they live and work in cities and manage to find time in nature owing to their hectic schedules.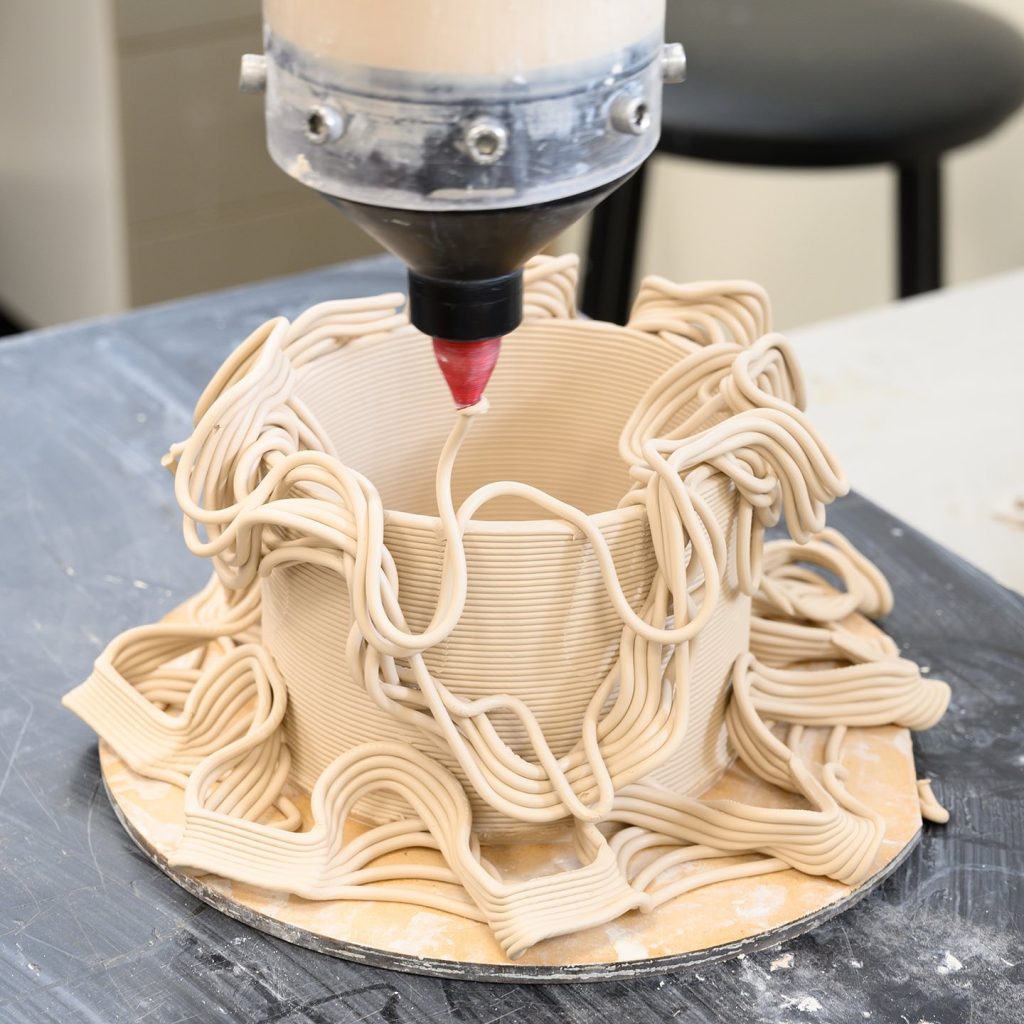 The kit comes with a substrate bag that accelerates the growth of mycelium in pasteurized substrates like sawdust, woodchip, coffee grounds, and chopped cereal straw. The bag is placed inside the pot after being cut many times and sprayed with water. The self-watering system is then created by placing a porous lid on top of the pot and adding water.
The ceramic vessel is put on top of s a hole in the top for air exchange. A few weeks are all that are required for the mushrooms to grow before the user can eat them or drink tea with them. By connecting us to our human nature, the Mycelia House celebrates mushrooms as more than just a decorative item or tasty dish, but as a living organism and a source of sustenance.