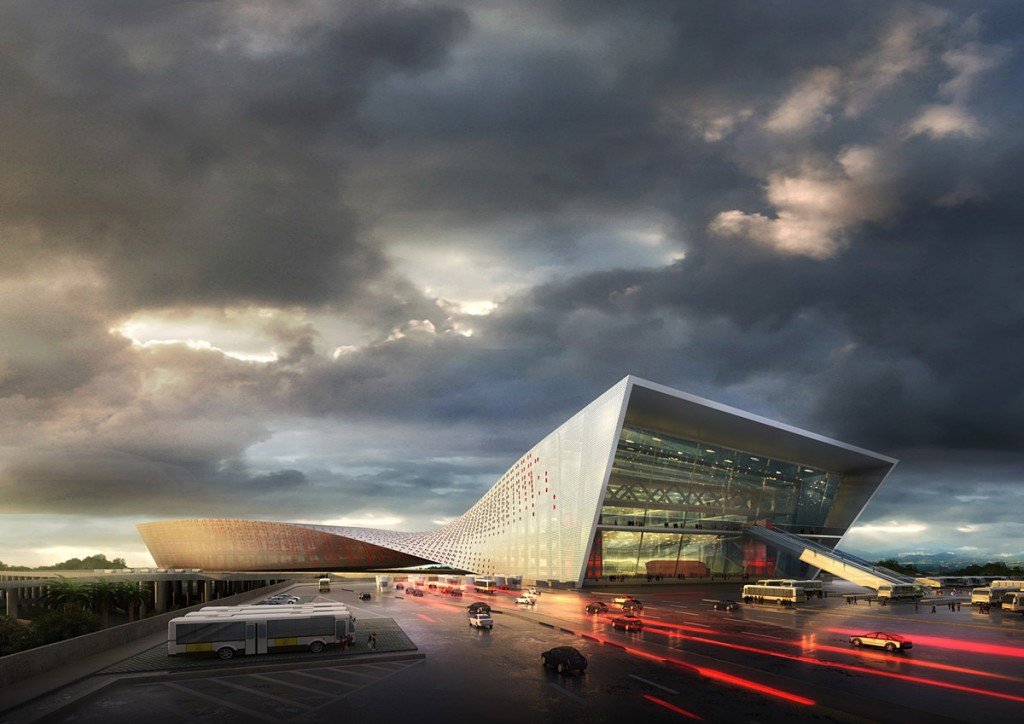 Twisted Link concept project by WAU Design has won the team a Commendation in Ideas Competition for Liantang / Heung Yuen Wai Boundary Control Point Passenger Terminal Building for its unique twisted design that connects Hongkong and Luohu in Shenzhen, China.
In addition to the fact that the building plays a symbolic role of collaboration and communication between Hong Kong and Shenzhen East , but also it should serve vehicles and passengers traveling between those two countries.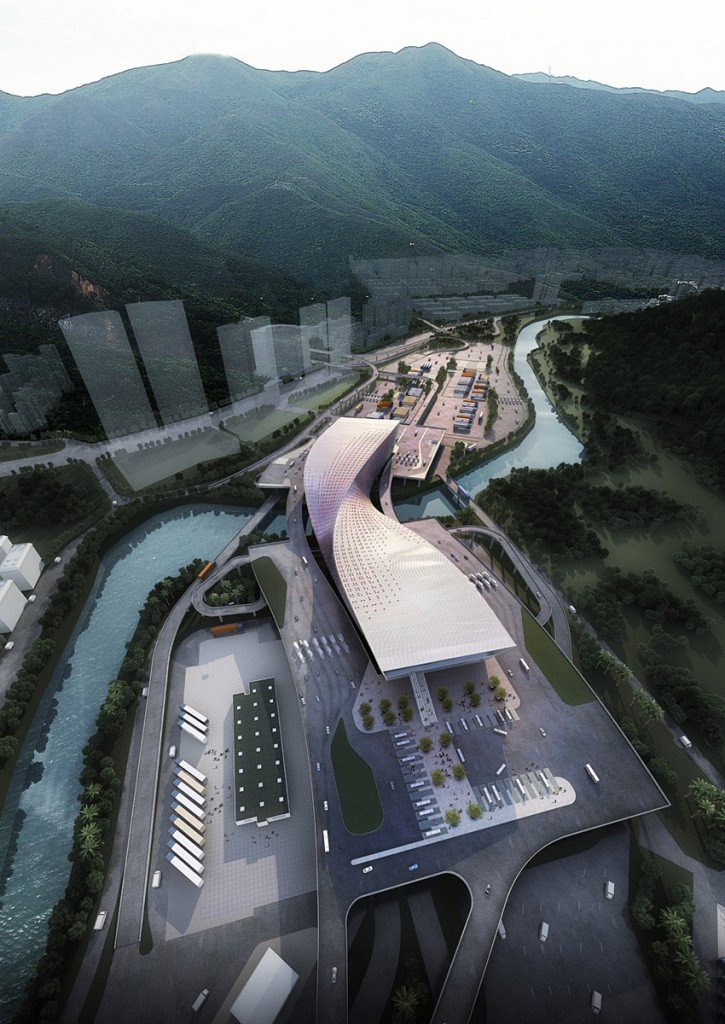 Just like its name, the twisted design presents complementary and mutual beneficial partnership between Hong Kong and Shenzhen on various levels of of lifestyle and political views between both countries. The designer expresses this design concept as the following,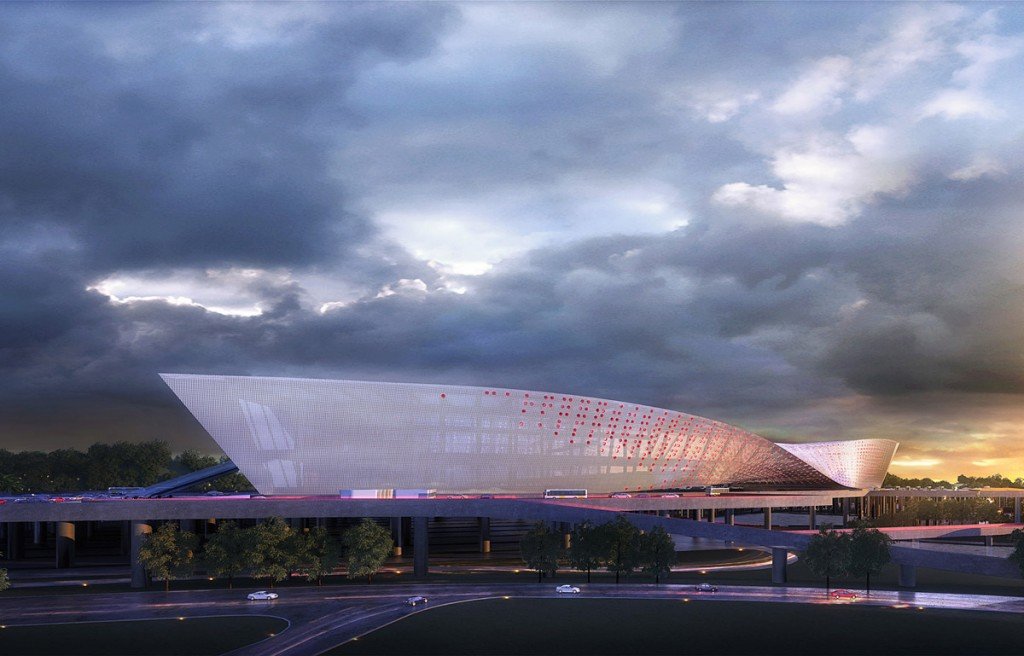 "Twisted Link: Based on a basis shape——a cuboid , a dynamic building shape will be created from twisting one end 90 degrees clockwise. This building shape can weaken the boundary between building envelopment. After deformation, the roof turns into wall, or wall into floor. This deformation also indicates the multi-level combination as life-style and political formation between Hong Kong and Shenzhen. It also brings a new experience about building internal space."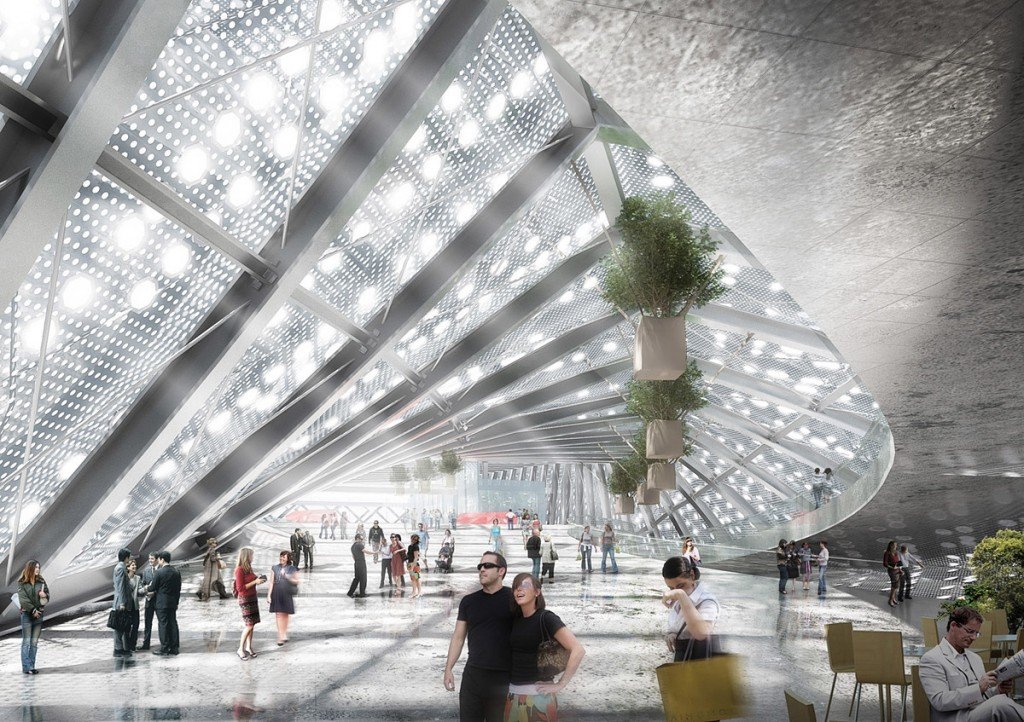 Based on people-oriented principle, this building shape has been adjusted according to human's need (passengers) where two clearance streamlines are combined into one and two departure halls are set on the second floor.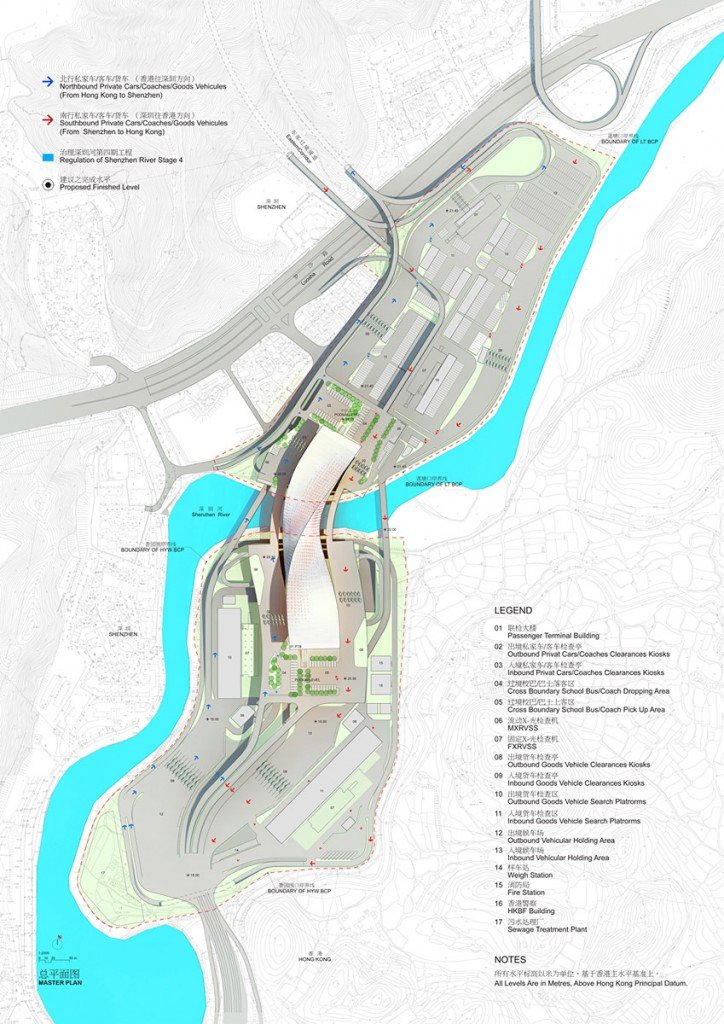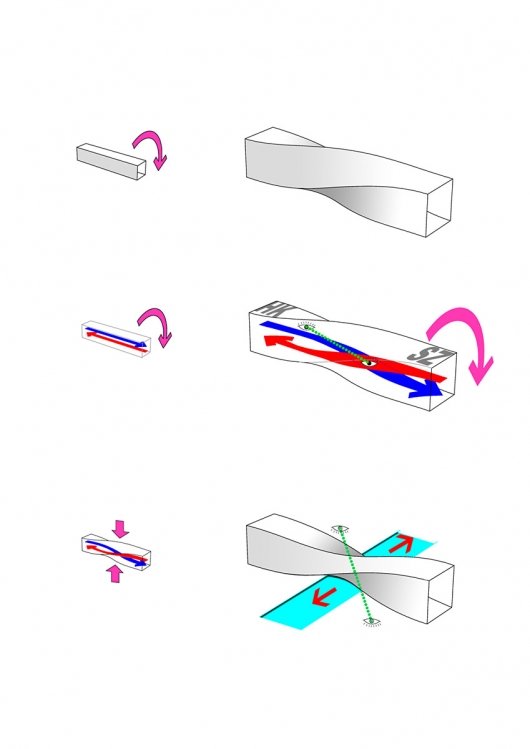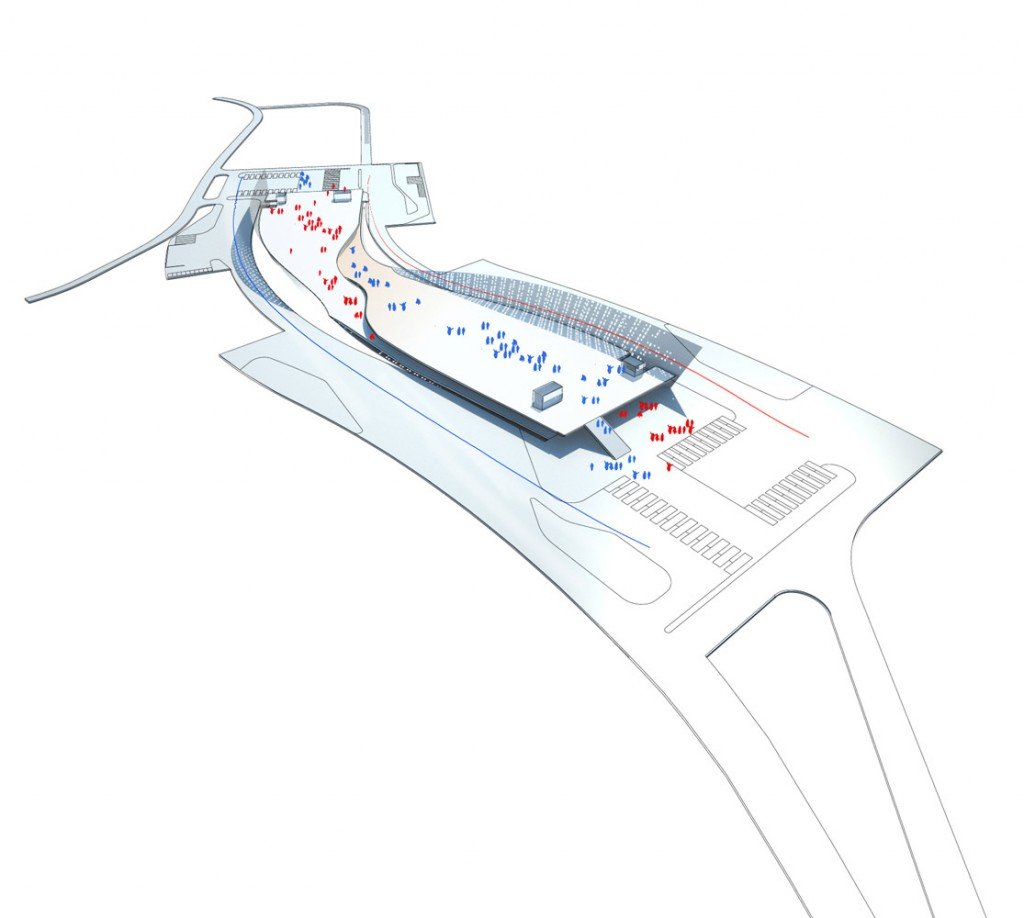 A low-scope path leads passengers to the arrival hall which leads passengers to be able to avoid too much dependence on vertical transportation.
But meanwhile, other passengers from different directions can also visually interact with the building and get a full of abundance and enrichment image of passenger terminal building.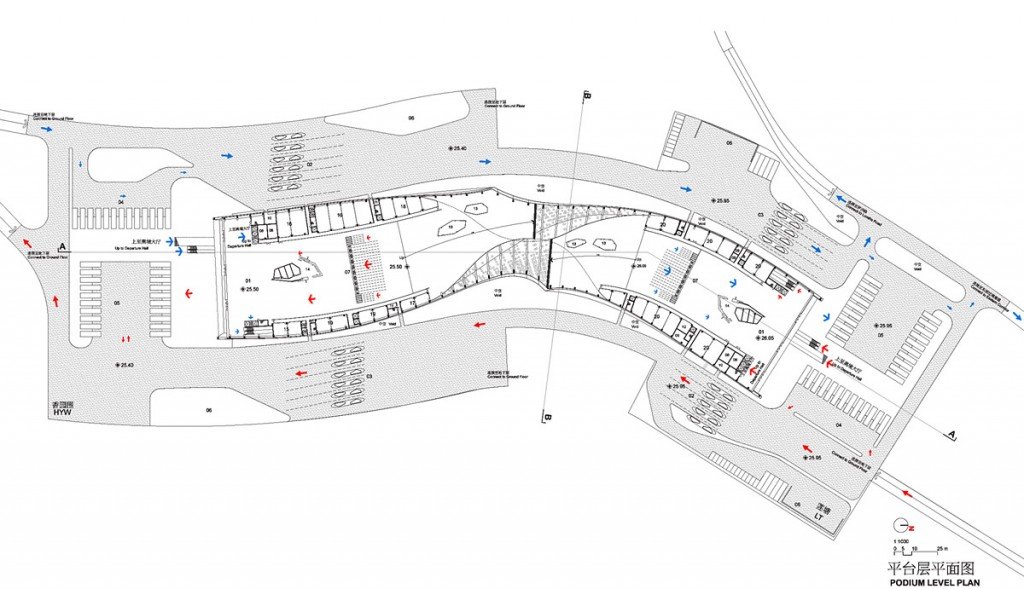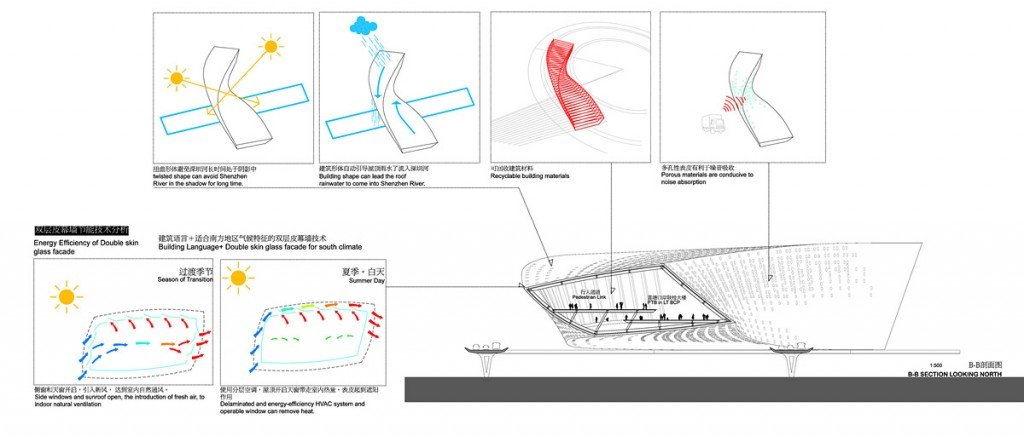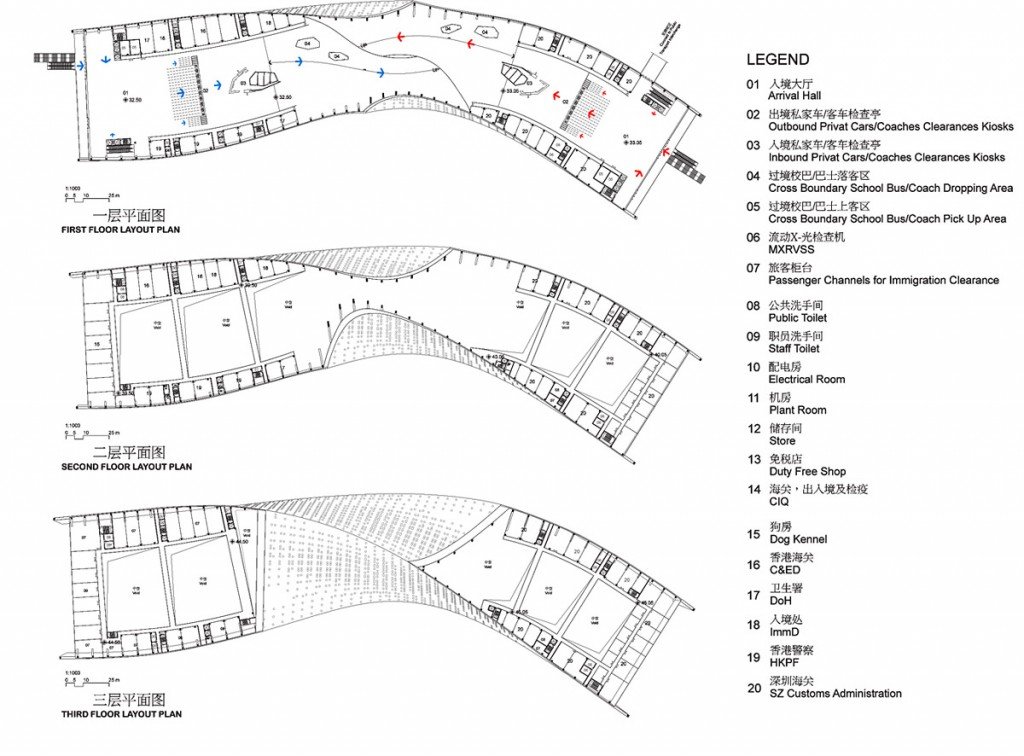 Project Name: Liantang / Heung Yuen Wai Boundary Control Point Passenger Terminal Building (Commendation Entry) – Twisted Link
Location: Shenzhen / Hong Kong, China
Function: Infrastructure
Design Period: 2011
Site Area: 22.6 ha.
Project Area: 24,000 m2
Architect: WAU Design (Shenzhen, China)
Via > Arch2o