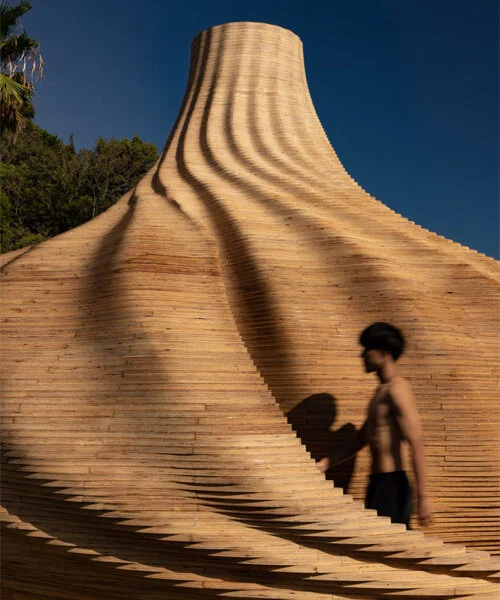 Kengo Kuma & Associates' latest project, designed by Taichi Kuma and supervised by the sauna specialty brand TTNE, "SAZAE," is a brand new wood-clad sauna in a resort-type glamping facility SANA MANE at Naoshima, Japan.
SAZAE is a sauna with over 5,000 plywood inspired by seashells. The wood was used as a material, stacking it up like a jigsaw puzzle 150 steps over meticulous calculations and look like spiraling seashell. "Designs that imitate living things are called biomimicry, and this time, I was inspired by the unevenness of seashells," Taichi Kuma notes in announce post.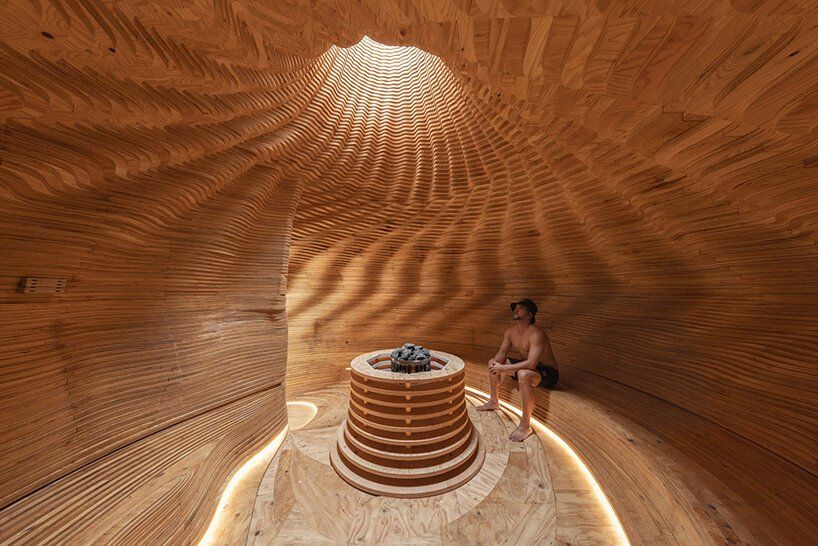 SANA MANE is on an island connected by various bridges and within walking distance from the fishing port. Naoshima, also known as the Island of Art, has several experimental works.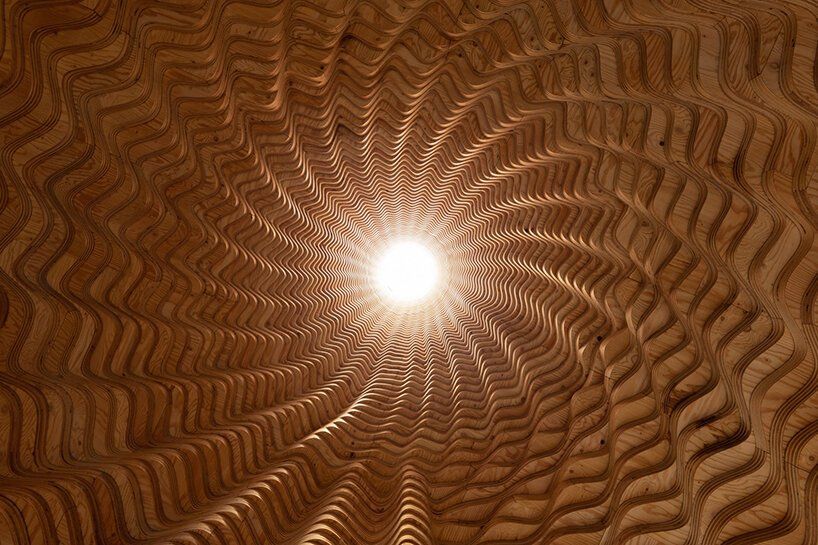 The sauna emerges as a spiraling seashell structure boasting a pleated facade laid atop the concrete ground. Kengo Kuma & Associate's cooperation with Mr. Keiichiro Sakaguchi, an environmental engineer, adopted an exhaust system that encourages forced ventilation by pushing the air out of the upper opening and pulling it from the bottom.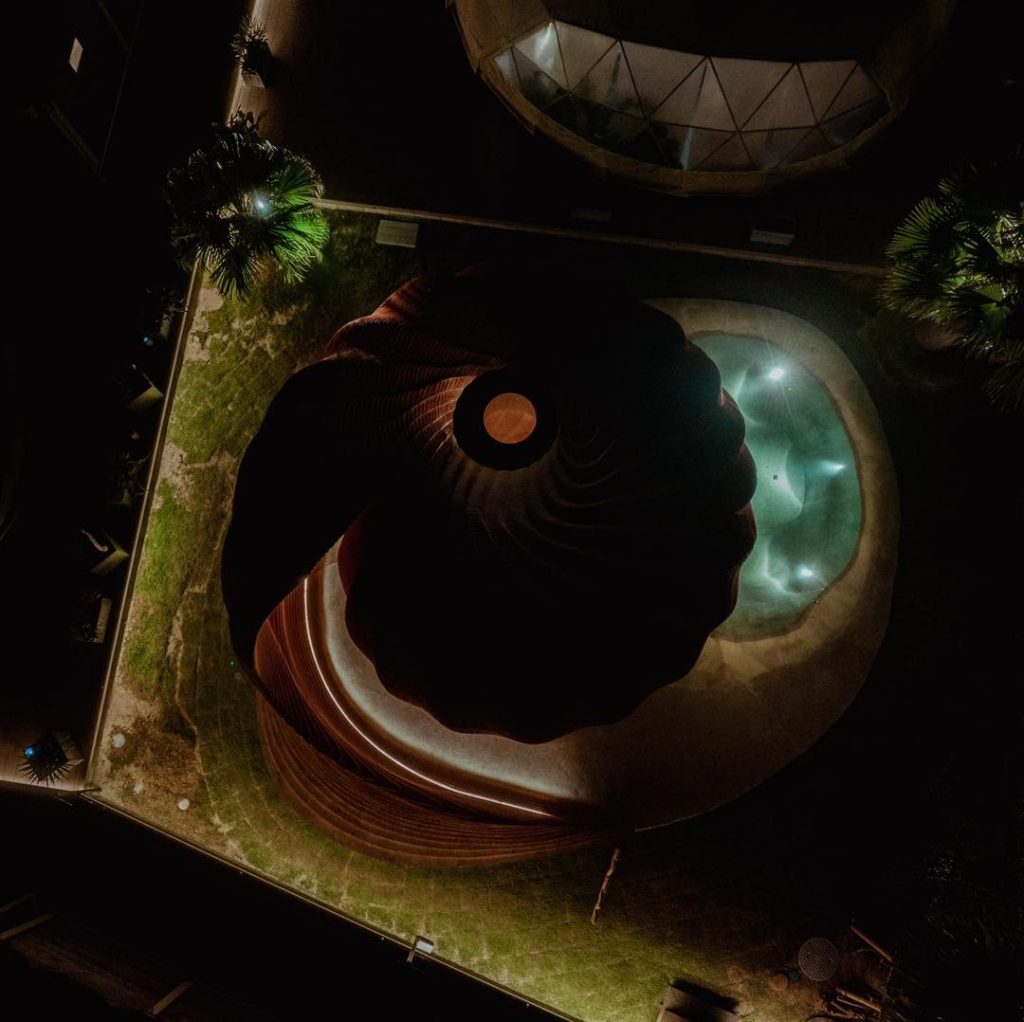 The designers wanted to create a space-conscious of "human scale," a scale closer to nature. Harmonize with the natural environment and the light environment specific to this place, ALG Lighting Design created a lighting plan based on the theme of five light elements.
The sauna opened for only to hotel guests on September 29, 2022.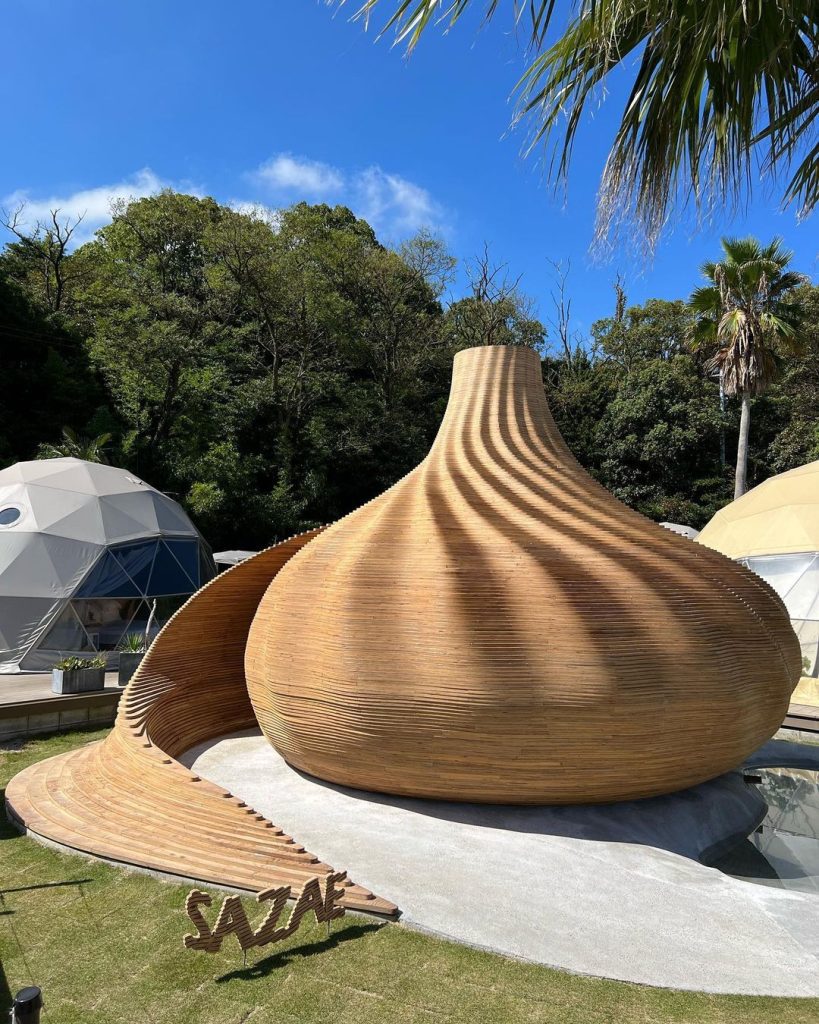 Project Info
Location: SANA MANE, Naoshima, Kagawa, Japan
Client: Yusaku Sanada
Architecture: Kengo Kuma and Associates
Lead architect: Taichi Kuma
Supervision: TTNE
Lighting design: ALG Lighting Design