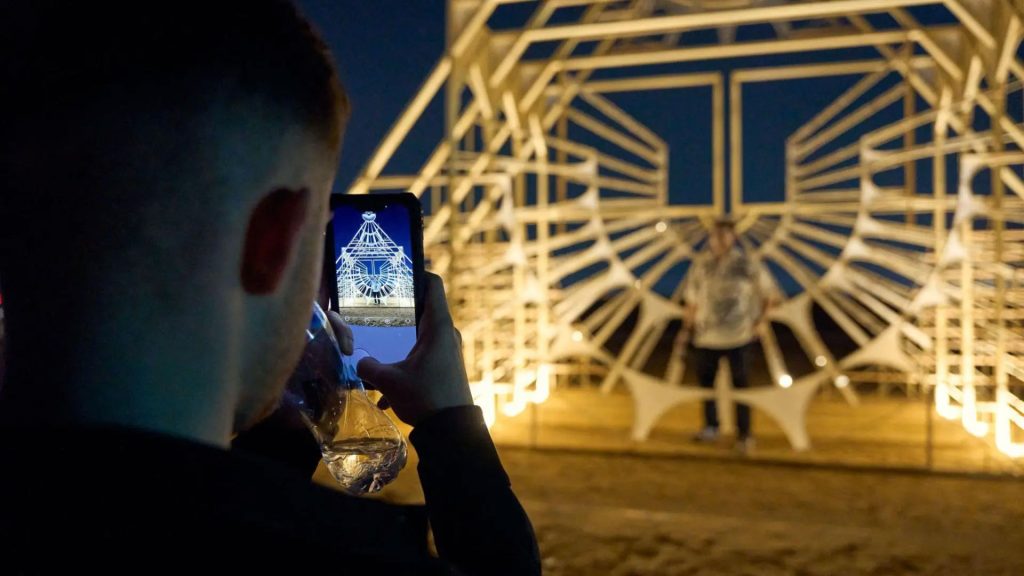 Meta and Art d'Egypte have announced a collaboration to release 11 AR filters on Instagram for the Forever is Now II exhibition at the Pyramids of Giza.
Avant-garde artworks and installations created by a diverse group of artists: French artist JR, Egyptian sculptor Ahmed Karaly, Italian artist Emilio Ferro, and French-Tunisian graffiti artist El Seed, are running till 30th November 2022.
"It is a site of global influence," Nadine Abdel-Ghaffar, Art D'Egypte founder, said. "We work to revitalize the glory of ancient civilizations with public art and contemporary significance, linking the old and the new, the past and the future through artwork."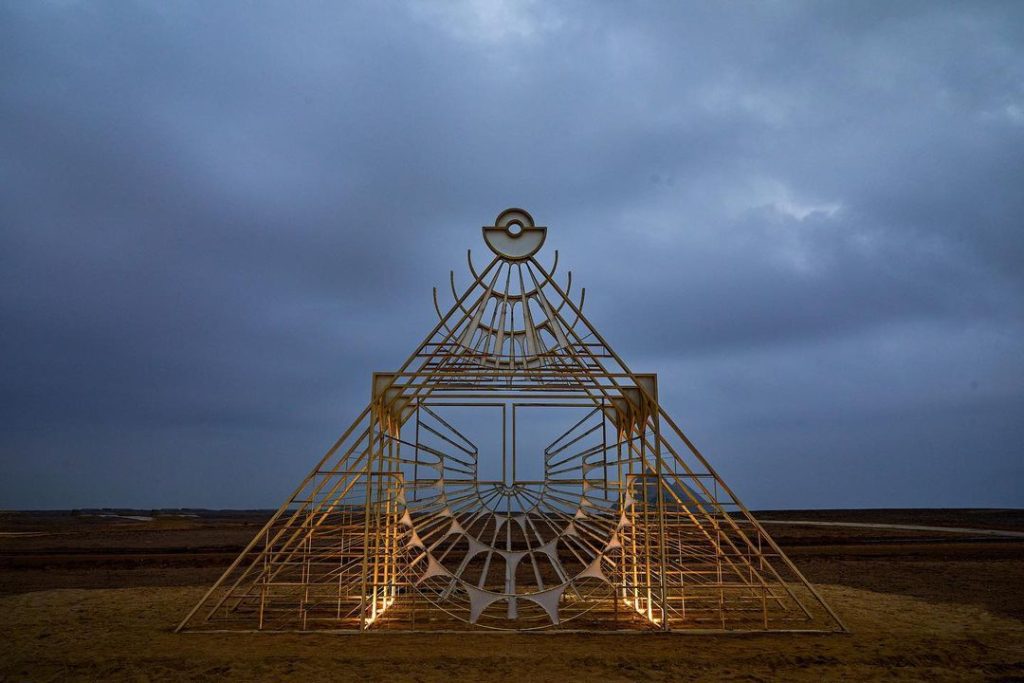 Also, in the AR filters, Bastet, an animated cat inspired by the ancient Egyptian goodness of protection and pleasure, accompanies people as they explore the backstory of each art piece in each filter powered by AR technology.
Fares Akkad, the country director of MENA at Meta, said, "The AR/VR technology provides our creator community with infinite potential to build more meaningful, inspiring, and impactful content. Through our partnership with Art d'Egypte on Forever is Now II, we hope to illustrate one of many ways this could be achieved and how technology can help immerse people in the artistic journey."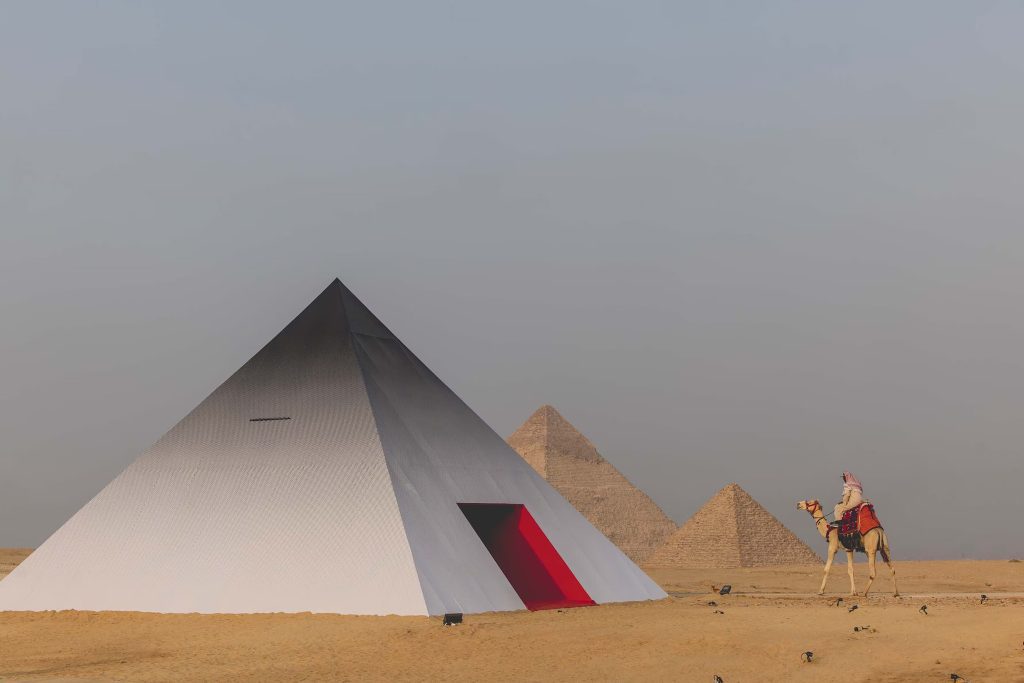 JR has installed the" Inside Out Gizah" pyramid for the exhibition: a black-and-white photo booth where passersby are invited to enter and take their portraits. These images are turned into five meters posters and pasted onto billboards backed by the pyramids. "The participant[s]," JR's press release states, "become co-creators, collaborators, and protagonists in the long artistic history of this site."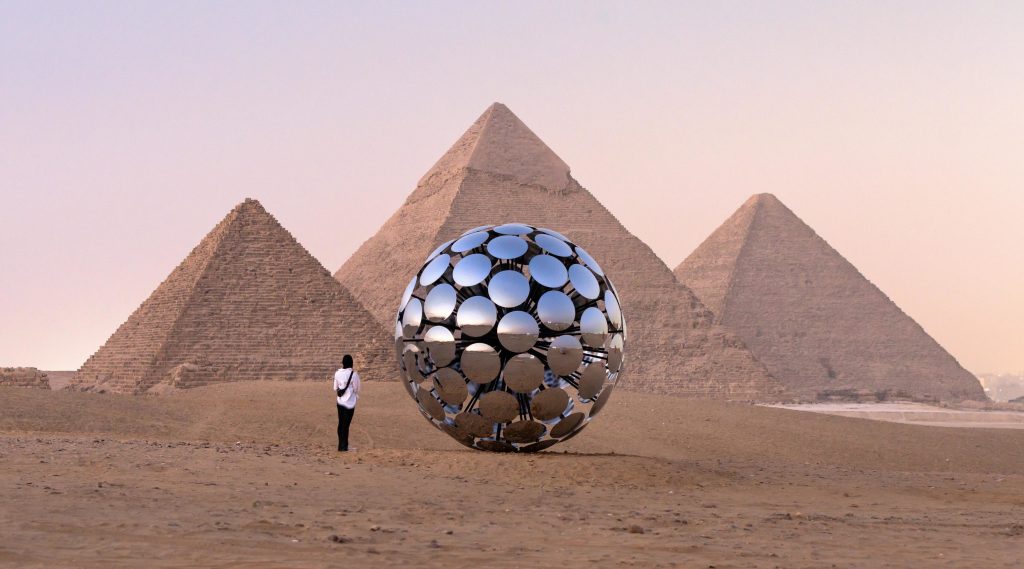 "Orb," designed by SpY Studio, is inspired by the Egyptian heritage surrounding it. The piece's form and materials are presented as a direct reference to elements of mathematics and symbolism found in classic Egyptian culture, particularly the pyramids.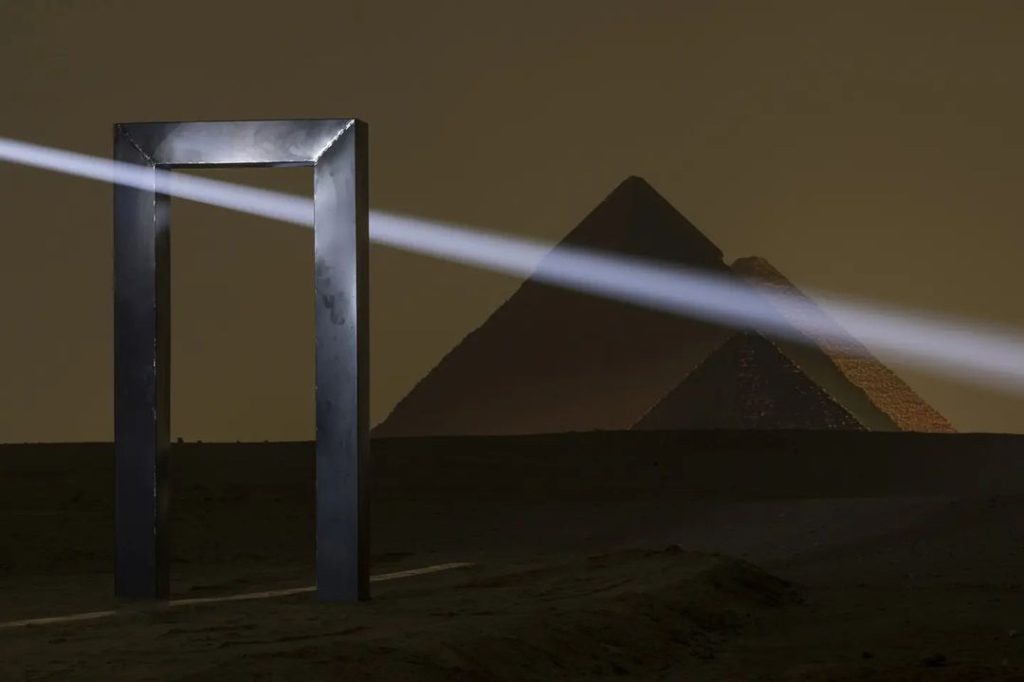 Emilio Ferro's "Portal of Light" delves into ancient Egyptian imagery, pondering the themes of threshold—as a bridge between the worlds of the living and the dead—and light as it relates to sun worship deities such as Isis and Ra. Inspired by the Book of the Dead and the Amduat, two ancient papyri.
You can find details about other installations on Art d'Egypte's Instagram.