The 38-sqm office renovation project is located at the ONASSIS GROUP headquarters in Athens. It has been redesigned as a timber interior with organic shapes and clean lines that are innovatively juxtaposed by Tenon Archıtecture.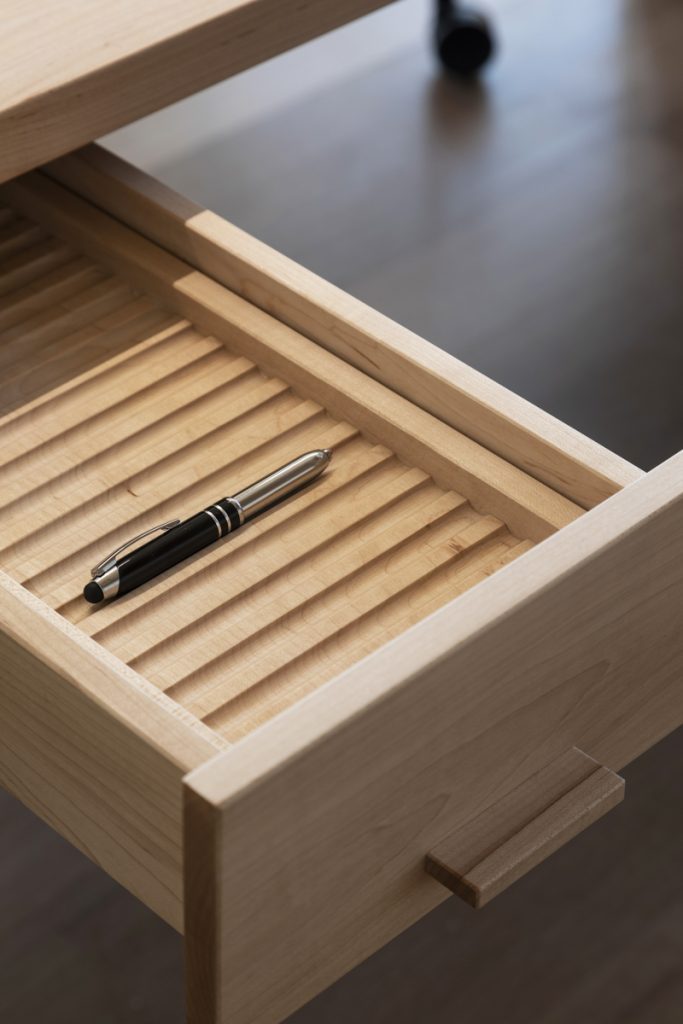 Form of Space
Within the room, the organic shape acts as a flowing, uniting element. The fundamental feature of the design approach is the contrast between the fluid and organic timber framework and the clear, prismatic furnishings. The difference between the two systems is discreetly underlined by the different types of wood utilized, with solid maple for the furniture and plywood for the organic framework.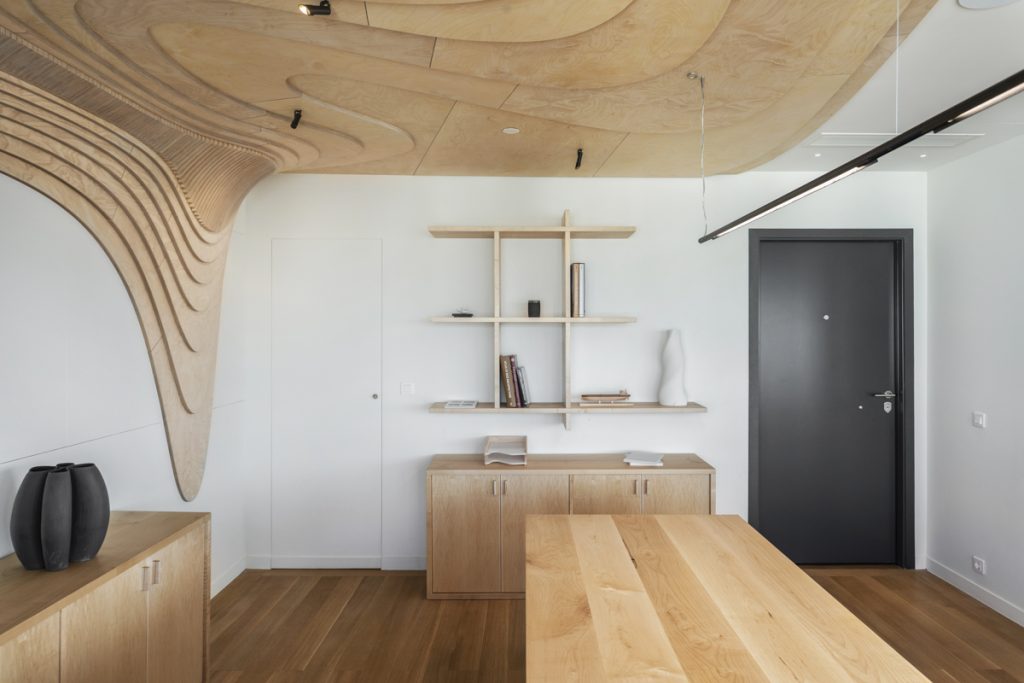 The entrance axis of the office is utilised as the dividing element between the two main functions and the custom furniture is placed strategically to accentuate the two spatial entities.
The sculptural timber structure, which resembles the ocean floor, partially conceals the ceiling and existing bearing framework.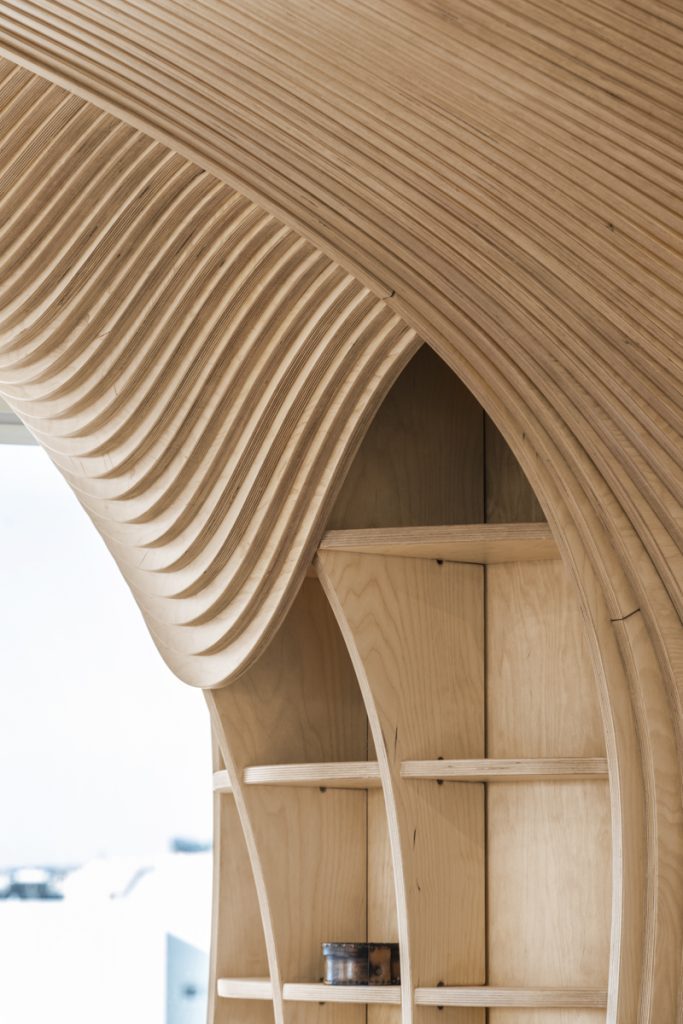 The first exploration of the fluid, plywood structure's shape included clay experiments and abstract 3D modelling, taking into account its relationship with the existing shell and the functions to be put beneath.
The final form was algorithmically decomposed into layers and modules and was made from sheets of Birch plywood cut into 751 pieces using a CNC machine. The furniture, on the other hand, was treated as a more simple system, strongly based on usefulness and made with solid Maple and traditional woodworking workmanship.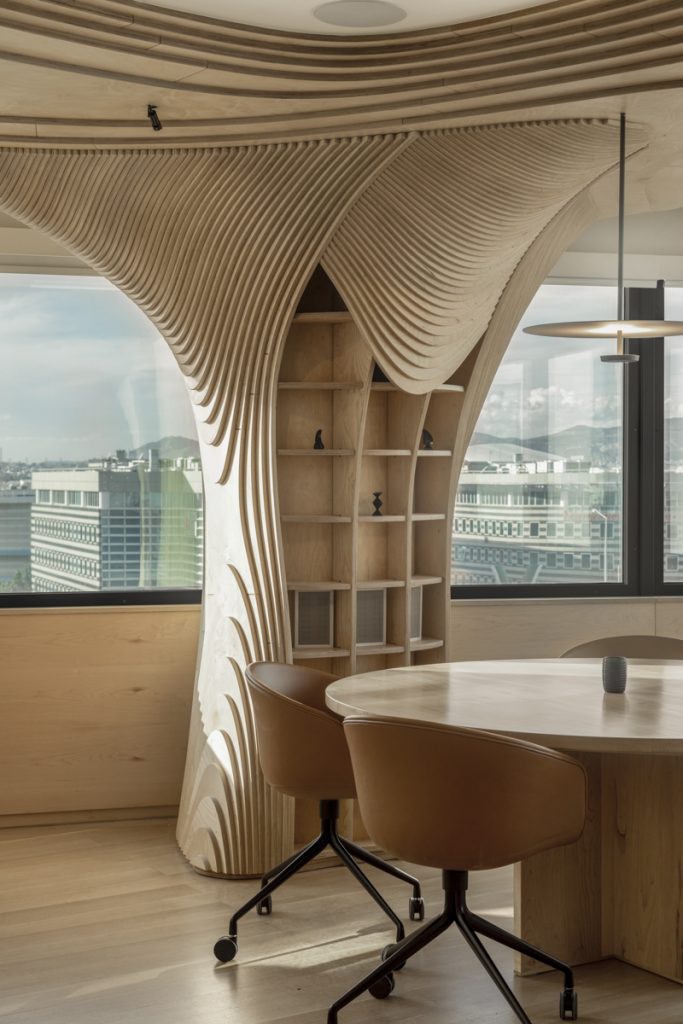 Furniture Forms
The contained and more private workplace is defined by linear, geometrical shapes, but the meeting area, conceived as a circular table, is permeable by circulation and opens up to the space.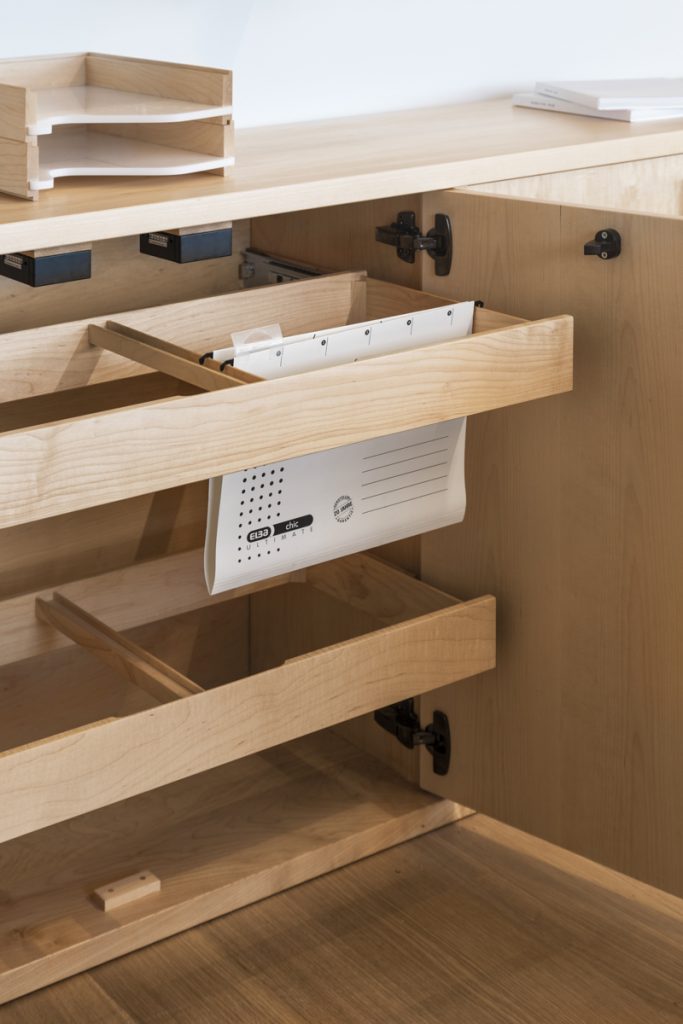 Project Info:
Location: ONASSIS GROUP, Athens
Years: 2021-2022
Status: Completed
CNC cuttings: LUDD
Lights: Site Specific
Meeting room & Visitors' Chairs: HAY, BOX INTERIORS
Blinds: Sarlas Contracts
Furniture Hardware: Hettich, ESTIA trade
Birch Plywood: DIPOwood
Polishing of plywood structure: Diamantidis I.
Photography: Spyros Hound