Designed for the 2015 Venice Art Biennale, the In 20 Steps project of Studio Drift is a kinetic glass installation that moves like wings. The installation is located in a historic building on the island of Murano, which is known for its glassmaking industry.
Forty glass bars are placed in pairs and suspended from the ceiling. The connecting points serve as a pivot for each pairing, giving the impression that they are suspended in space. The wires are connected to an electrical system that moves the bars up and down. Each pair moves with a different phase than the other, appearing like wings fluttering gently.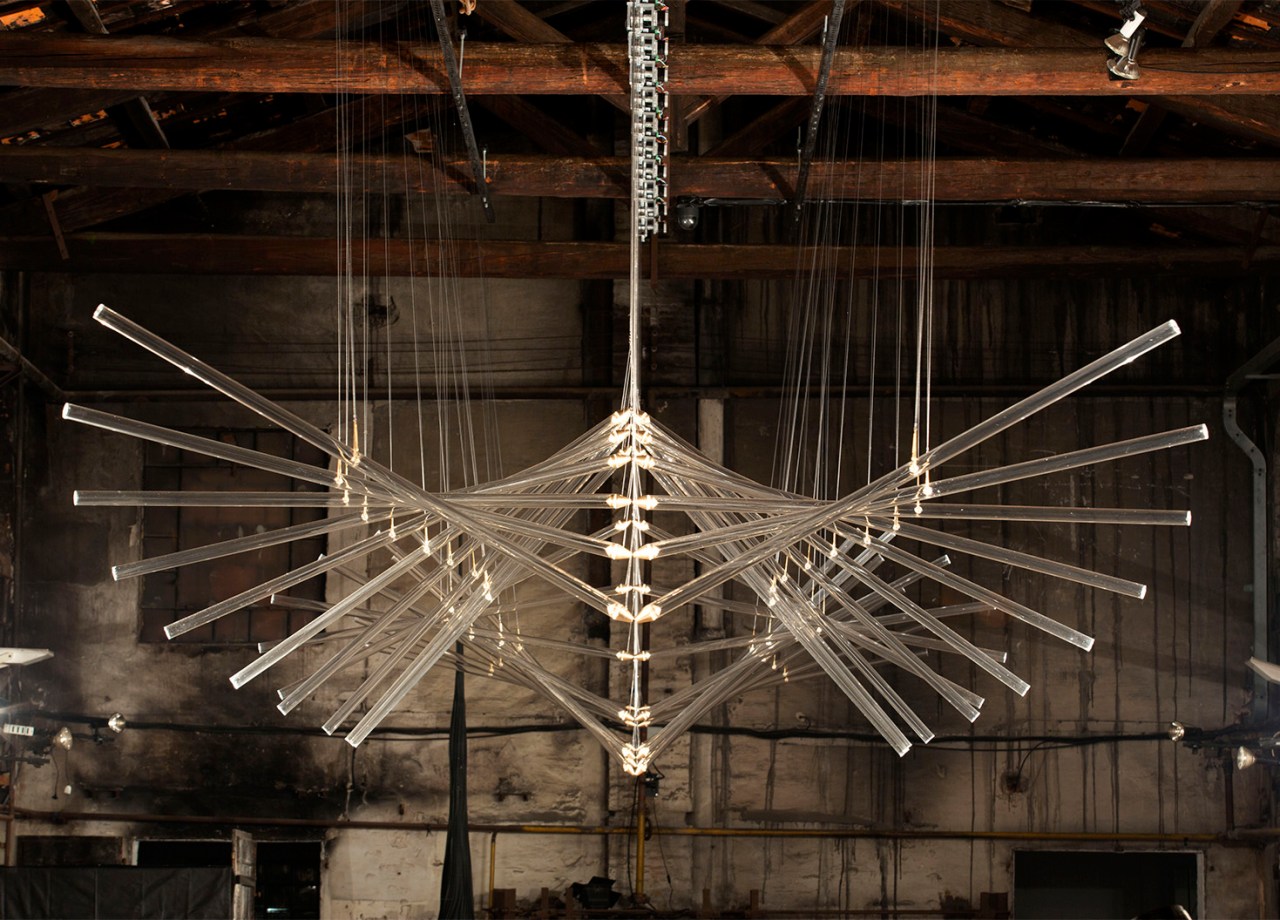 According to Studio Drift, In 20 Steps is a homage to the human desire to fly. The glass reflects nature and movement's inherent fragility. At the same time, the moving glass scatters the space's natural light and reflects it in moving rays.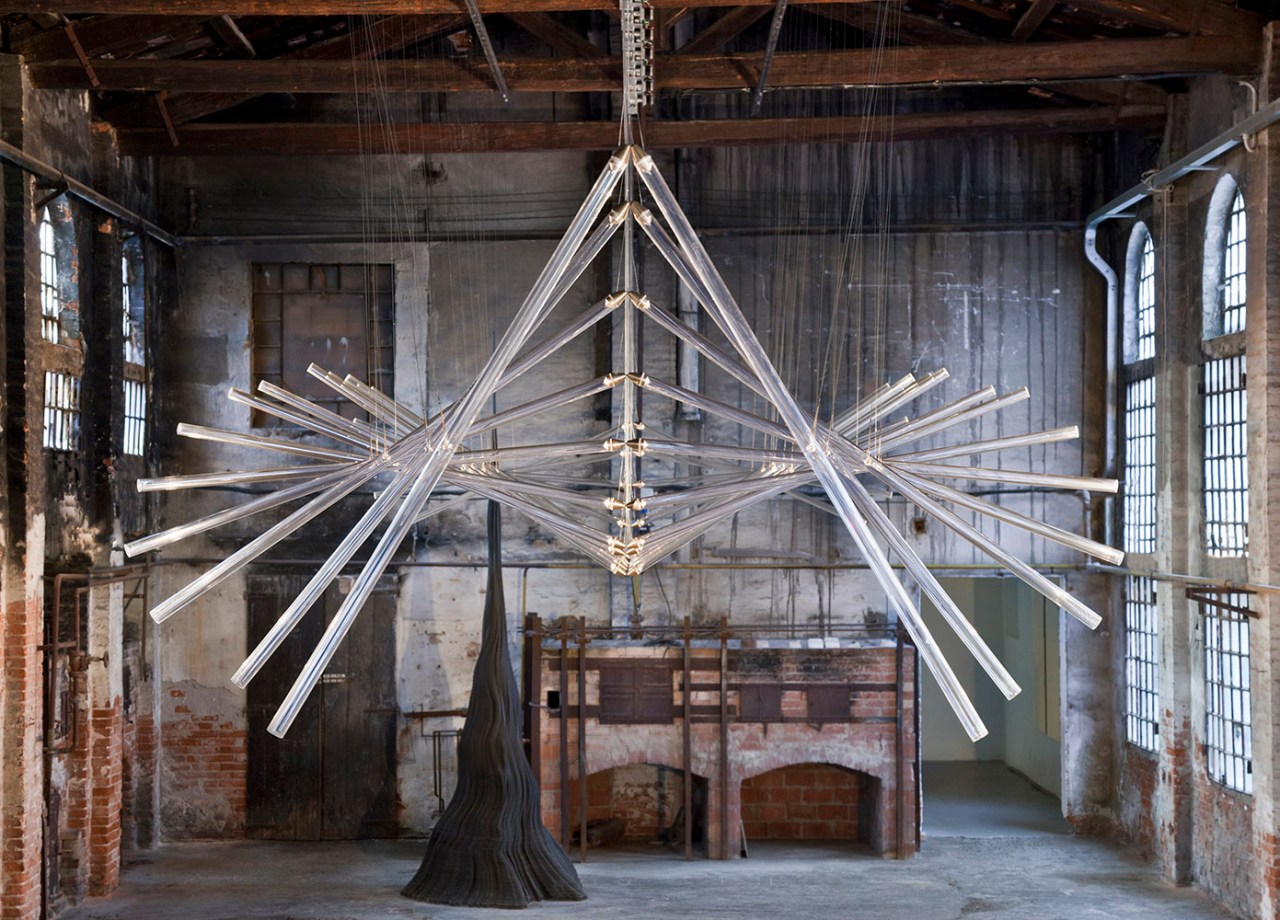 The artwork is displayed at the Berengo Foundation's Centre for Contemporary Art and Glass as part of Glasstress 2015 Gotika, an exhibition organized by Russia's State Hermitage Museum and glass firm Berengo Studio.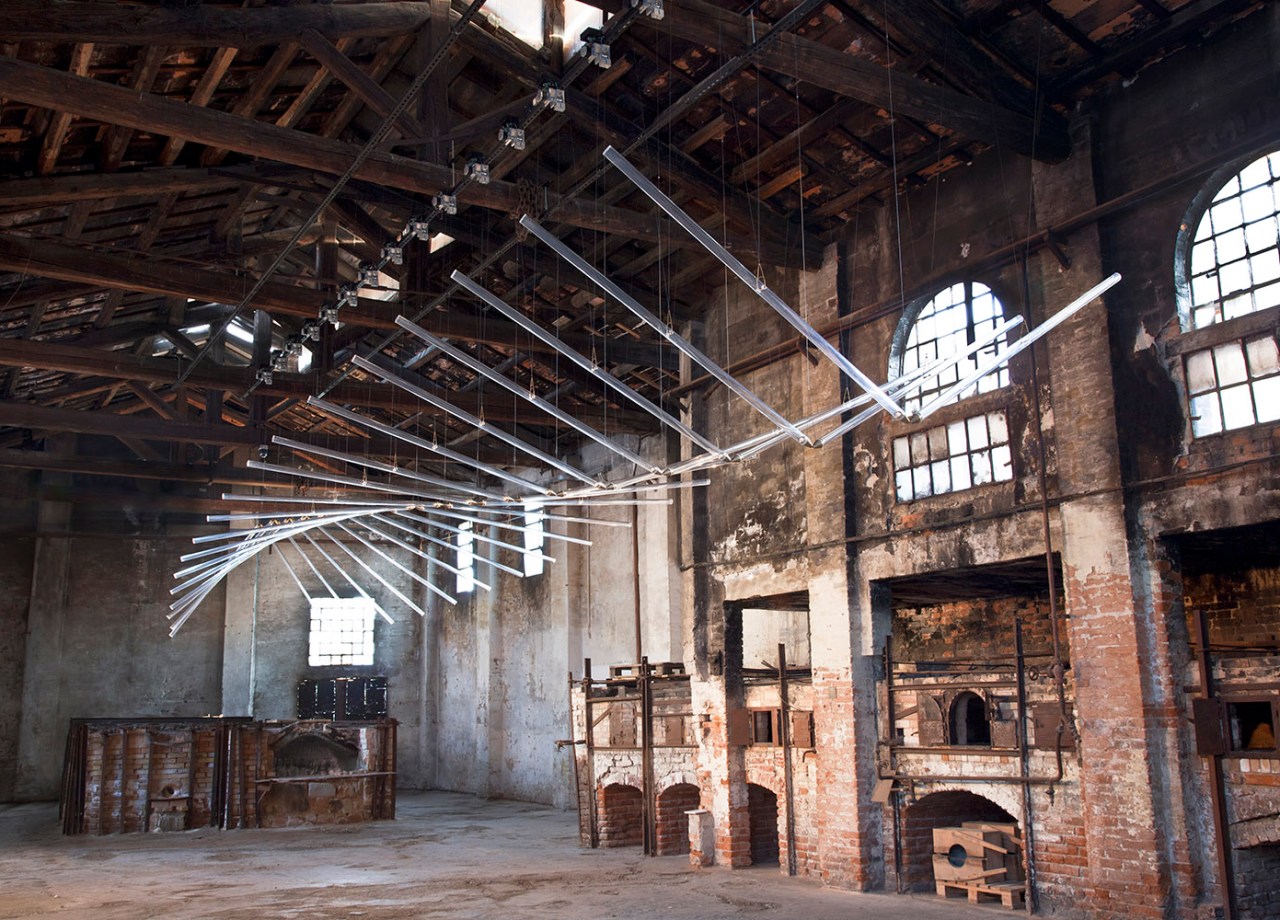 About Studio drift
Amsterdam-based Studio Drift focuses on the intersection of design, art, and technology. The studio was founded by Lonneke Gordijn and Ralph Nauta, who met while studying at Design Academy Eindhoven. Drift uses technology to manifest natural events and hidden features to learn from the Earth's entire systems and re-establish our connection to them. Drift's artwork links the artificial and natural structures with both depth and simplicity through deconstructive, interactive, and revolutionary procedures. Drift unites audiences with experiences that encourage connectivity to our world by bringing people, space, and nature on the same frequency.
The artists pose fundamental concerns about existence and consider a hopeful future possibility. The studio claimed that "The focus in art and architecture moved vertically upwards, reaching for the sky and aiming at the hereafter in heaven."
© Photos are Courtesy of Studio Drift