Building up spaces that provide opportunities for raising the consciousness of a nation's history has been a fragile concept for designers. Creating memorials that reflect a variety of poetic or concrete expressions have helped prevent the loss of the traces of wars over a long period of time. Going one step further from such sites designed so far, the integration of contemporary building technologies for Israel's National Memorial Hall reveals new possibilities to juxtapose the past and the present.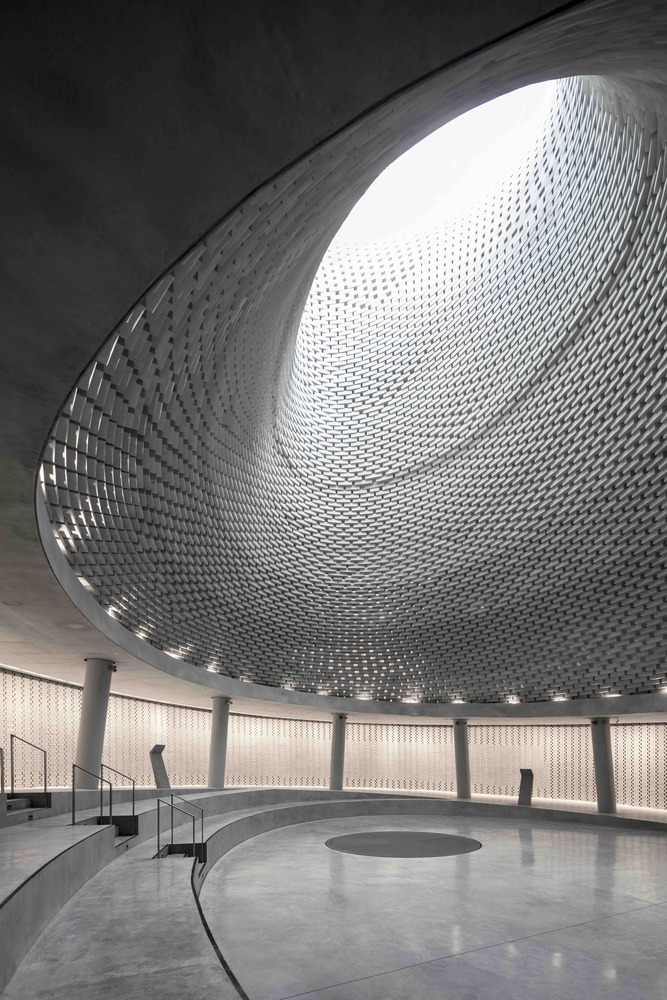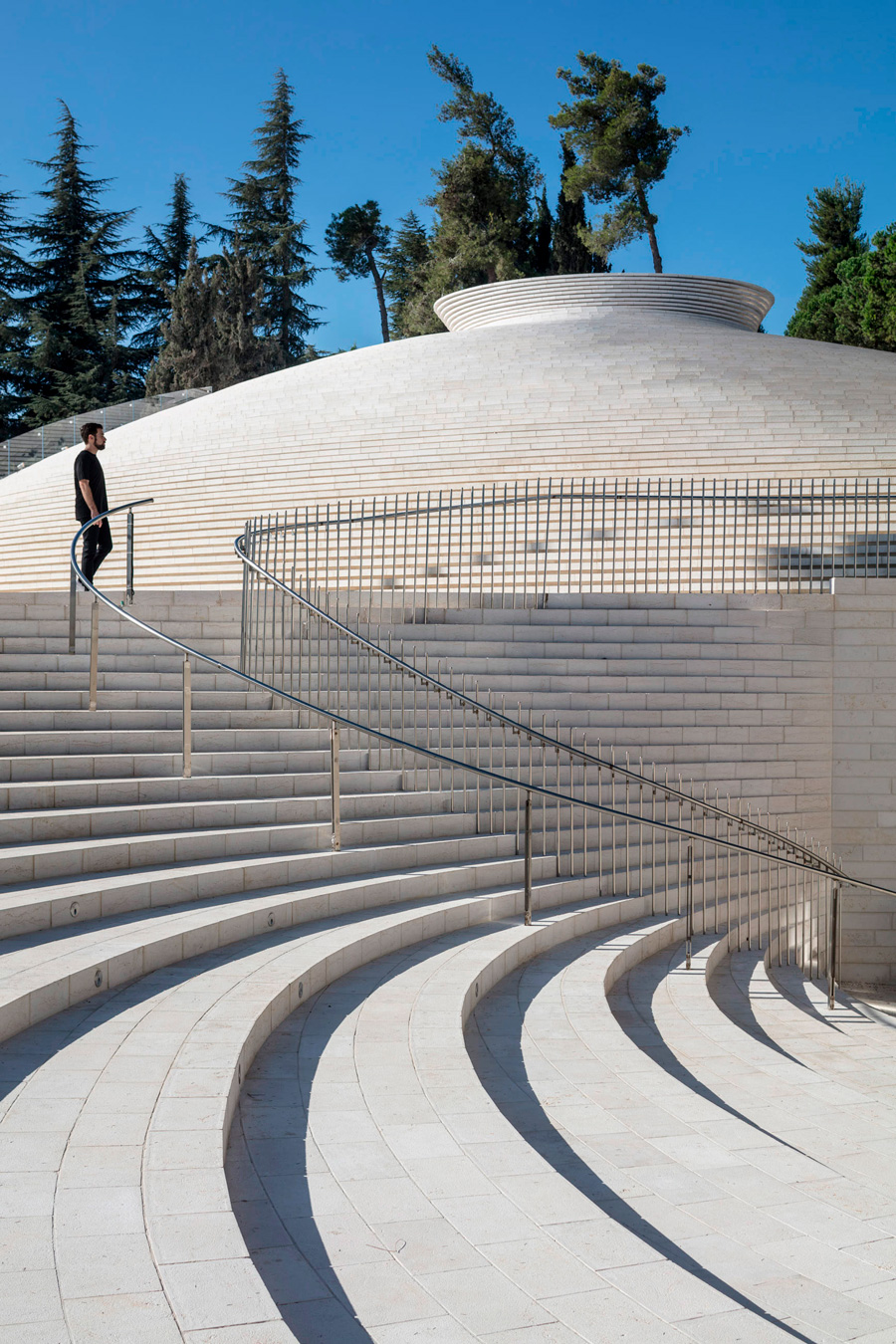 Excavated at the top of the Mount Herzl in Jerusalem, a.k.a. Mount of Remembrance, the monumental structure allows the tragedies left behind by the war to be experienced from a personal and collective perspective. Kimmel Eshkolot Architects aimed at the integration of the building into the landscape with a walkable surface for visitors, the design practice of this project was chosen by the Israeli Ministry of Defence. The stepped dome with an opening at the centre is totally made up of an uninterrupted stone texture and offers an environment to observe where history took place.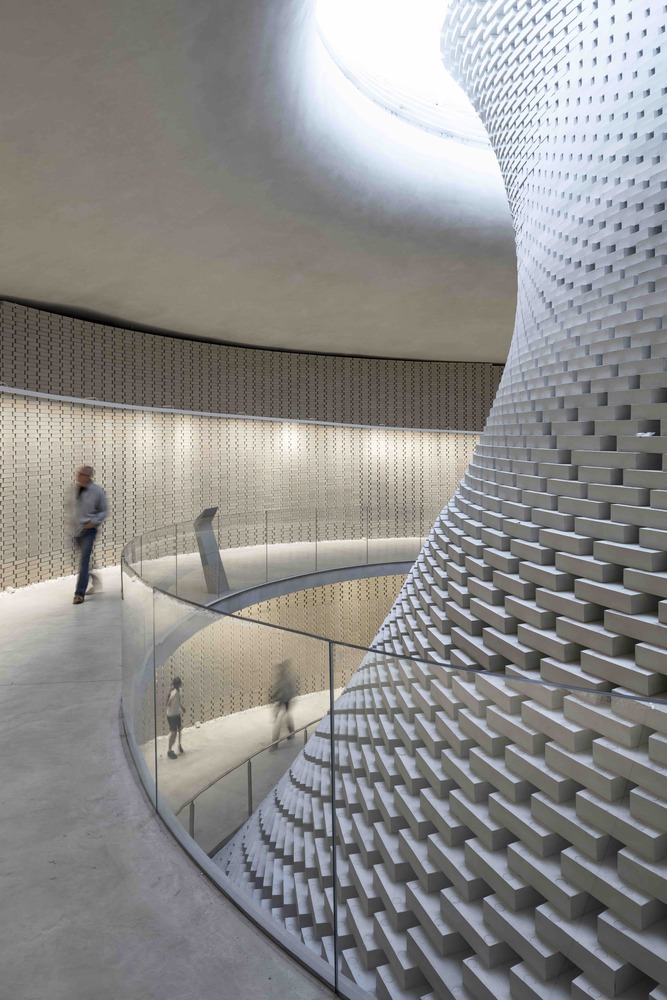 The essence of the design is to connect the building with the outside, using daylight as an architectural element that flows through the commemorative wall in the form of a vortex funnel, symbolizing the eternal flame. This porous "Wall of Names", which is the most vital part of this project, was created with minimum overlapping of custom-made bricks on which the names and deaths of war soldiers were engraved. Ultimately, the light that enters from the oculus not only illuminates the building but also emphasizes this sculptural monument.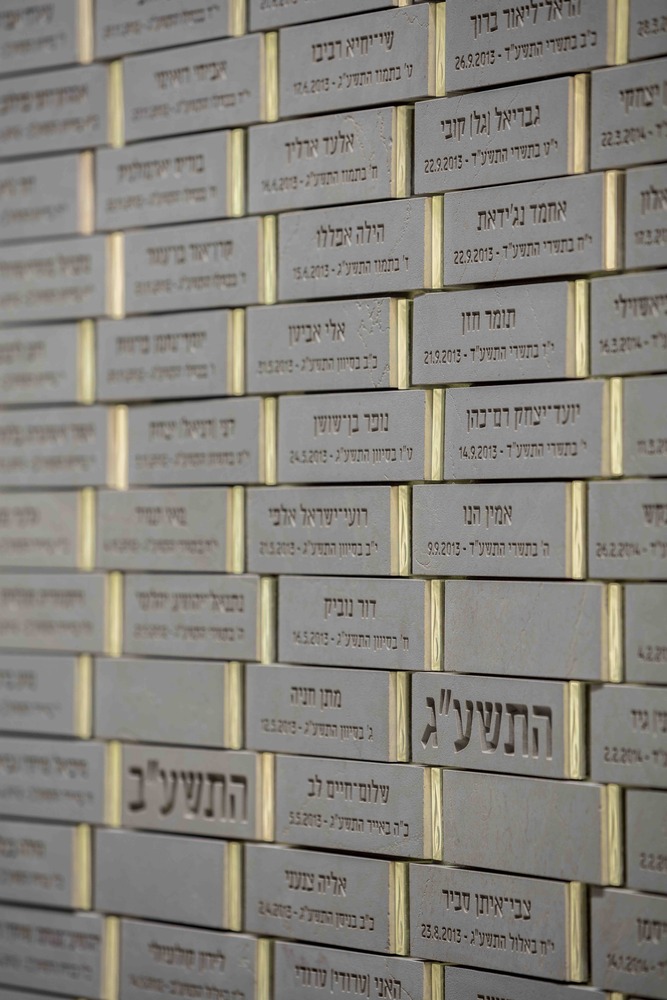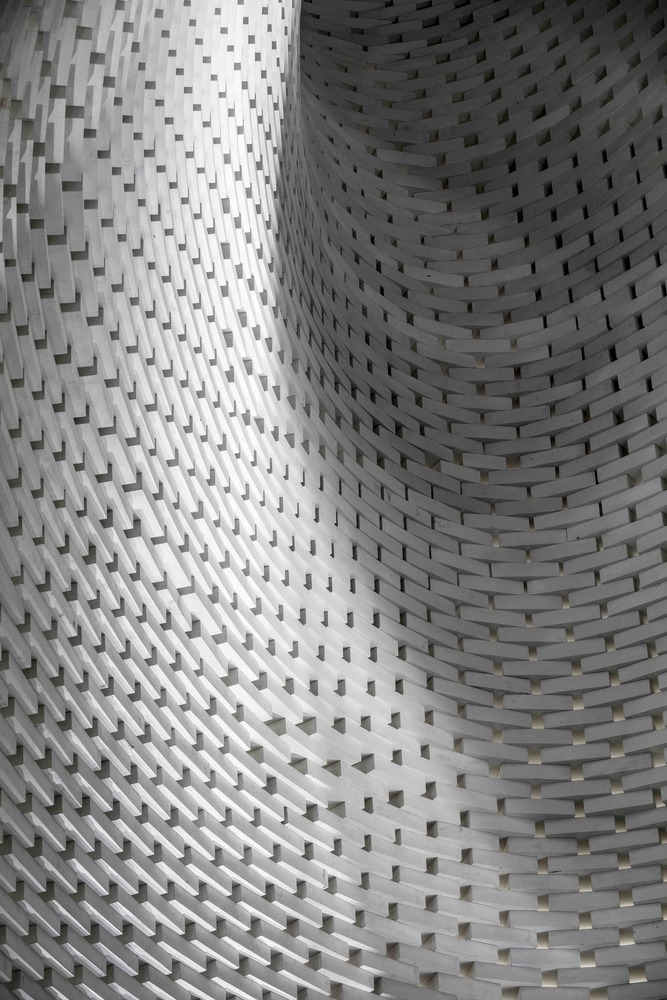 Approximately 23,000 lightweight building materials were manufactured by implementing computerized methods for the construction of this 250-meter long spiralling wall of mesh. To comply with the building regulations for the structural security, many physical models in real scale were tested at ROB Technologies of ETH Zurich, Ackerstein Industries and Merkava.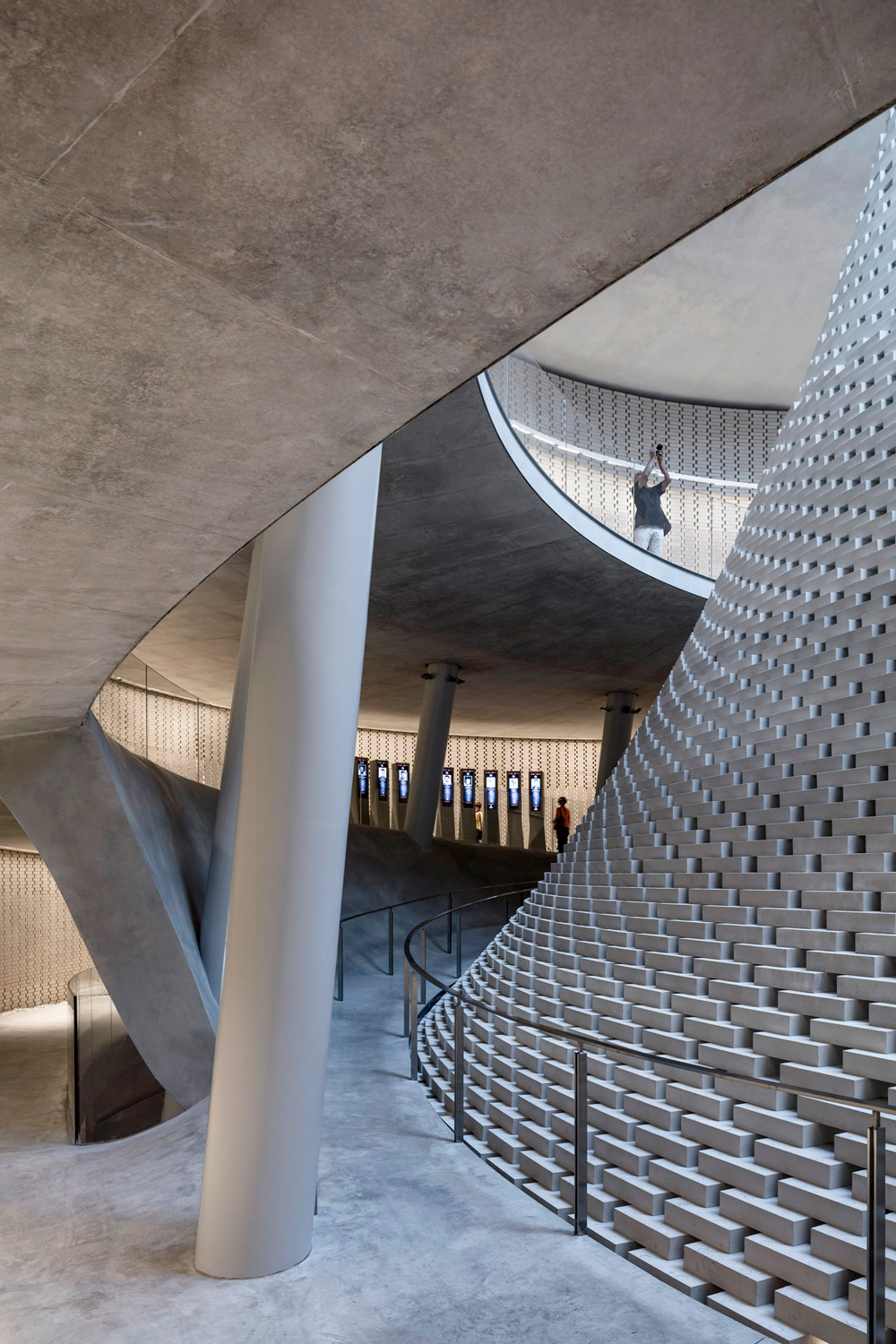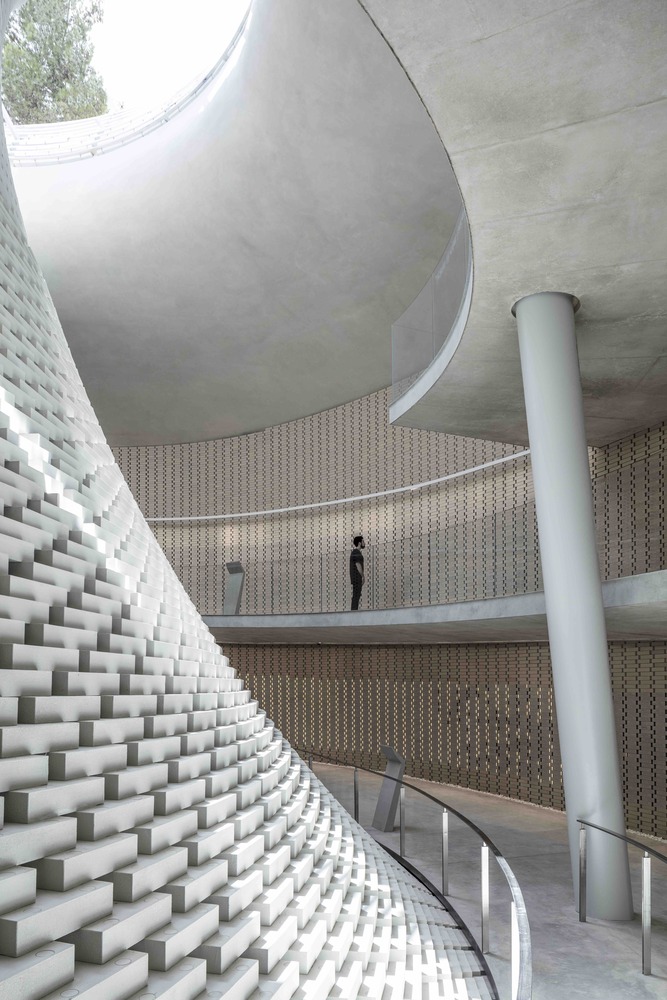 These original bricks were developed with the idea of ​​using concrete as the base material in combination with steel to allow pre-cut joints for quick and simple connections. In the end, it was decided to make it all from aluminium to reduce the structural loads and to apply CNC cut for a feasible solution. Each product was also marked to determine their spot on this disordered sculpture.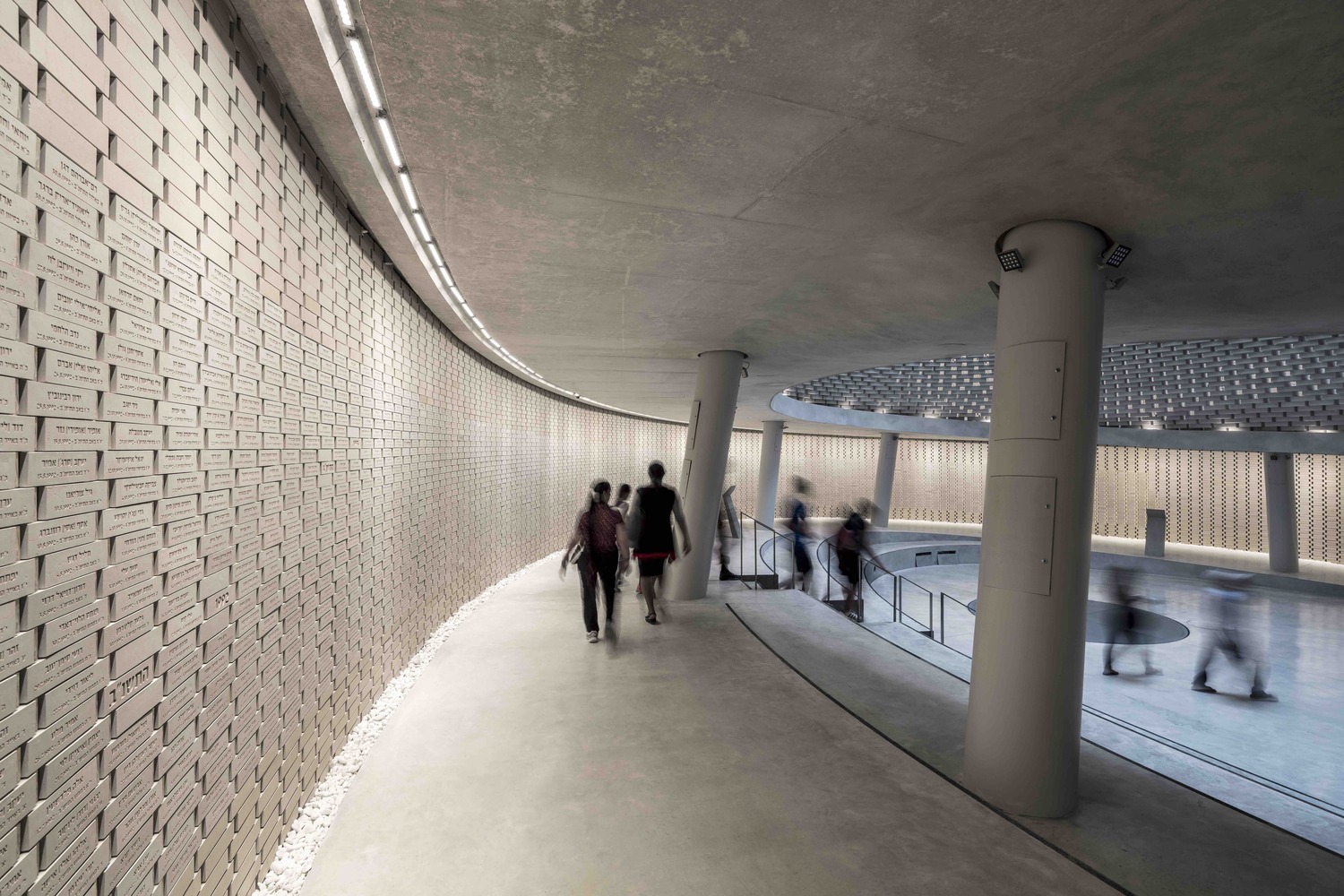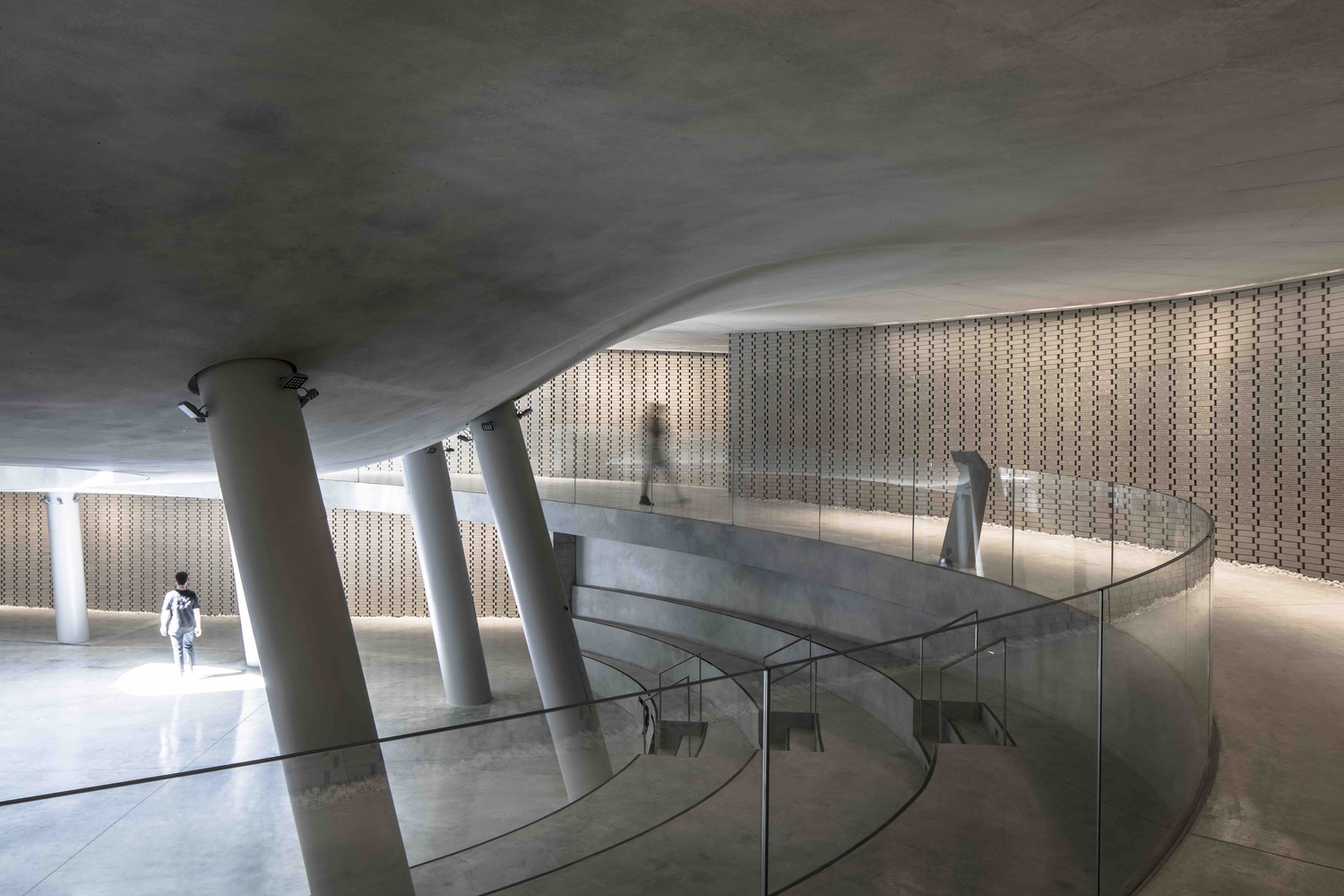 Despite its dynamic interior, the memorial displays a modest design behaviour from outside by using one type of material throughout its composition. Thus, the focus of the entire project topography was transferred to the monumental cemetery. In contrast, this embedded design inside the main building was transformed into a respectable place away from the noise of the city for the Israeli security forces who lost their lives in the war. Getting closer to the undulating wall of memories, one cannot escape looking up to the sky.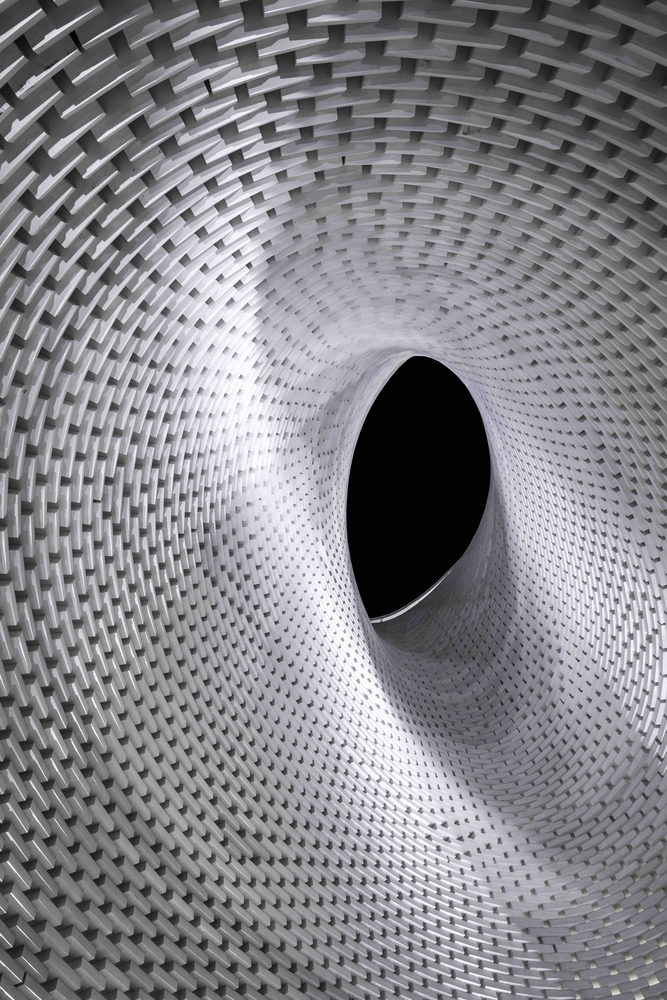 ARCHITECT: Kimmel Eshkolot Architects
COLLABORATING ARCHITECT: Kalush Chechick Architects
STRUCTURAL ENGINEER: Haim & Yehiel Steinberg Structural Engineering
LIGHT BELL OPTIMIZATION: R/O/B Technologies – ETH Zurich
LIGHTING DESIGN: Amir Brenner Lighting Design
3D MOLDS MANUFACTURER: XENOM
CLIENT: Ministry of Defence of Israel
YEAR: 2017
PHOTOGRAPHS: Amit Geron
LOCATION: Jerusalem, Israel
AREA: 5000 m²