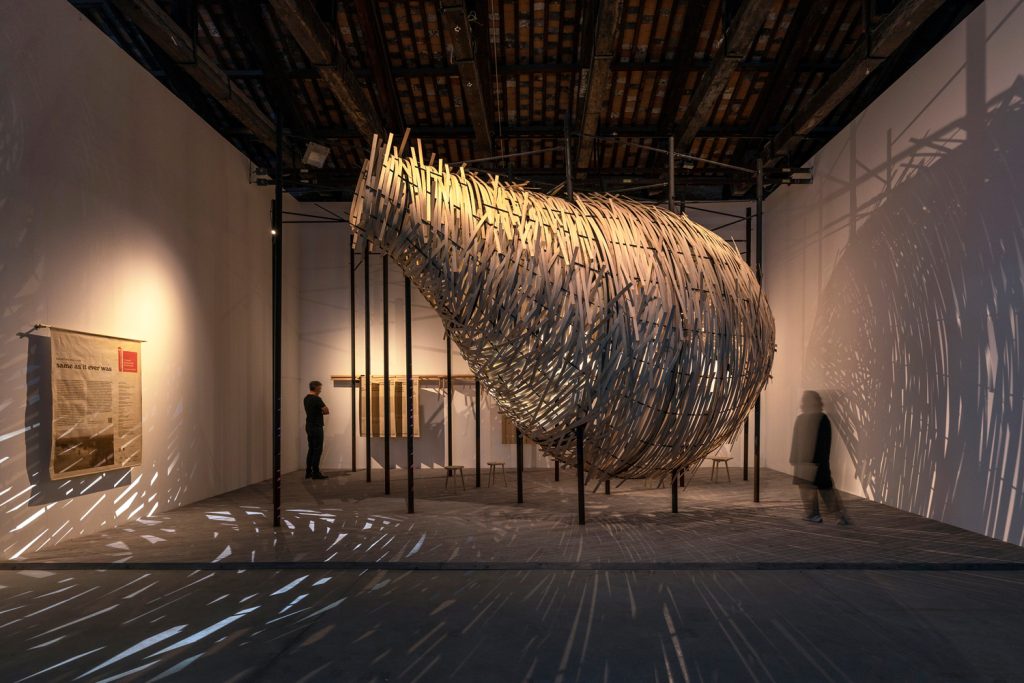 Croatian Pavilion at the Venice Architecture Biennale 2023 was curated by Mia Roth and Tonči Čerina."Same as it Ever Was" is a testament to the cohabitation of the wild and the domestic, natural and artificial, inanimate, and living. The Croatian Pavilion's discursive program is rooted in the Lonja Wetlands of Croatia, a dynamic environment shaped by centuries of symbiotic interactions between the ever-changing landscape and the adaptable communities that call it home. This particular location serves as a captivating setting for an ongoing laboratory that documents the real-time exploration of practical and educational approaches to envision future possibilities. "Our laboratory of the future begins with a deep understanding of the interconnectedness among actors of all origins." said curators.
The Croatian Pavilion, situated in the Arsenale, showcases a captivating spatial installation inspired by the observatories found in the Lonja Wetlands. This installation seamlessly integrates physical and virtual elements, intricately tied to the narrative of the existing visitor infrastructure in the Lonja Wetlands. It serves as a powerful tool for comprehending the interplay between nature and culture. The purposefully designed infrastructure operates on a subconscious level, tapping into collective memories by sampling and rephrasing the familiar.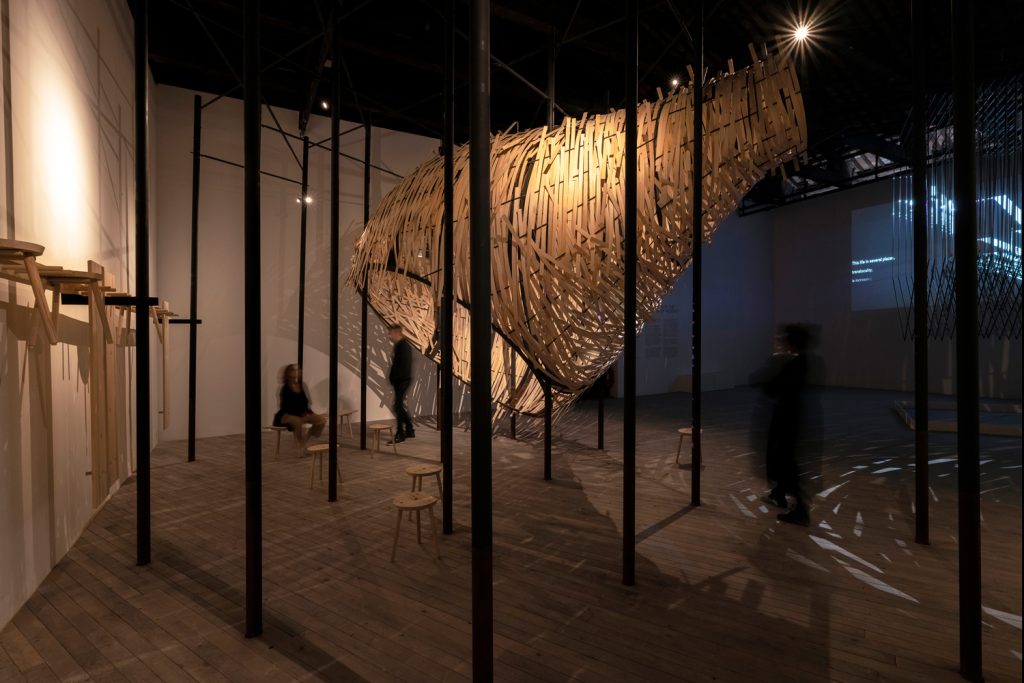 Within the Croatian Pavilion, a network is established to facilitate a series of engaging talks and workshops during the Biennale Architettura 2023. These events will take place both on-site and off-site, bringing together professionals, teachers, and students from diverse fields. The focus lies on addressing pressing issues and fostering interaction among participants, with the aim of exploring and testing future directions in architectural and design education. Recognizing the multidisciplinary and interconnected nature of environmental stewardship, the discussions and workshops aim to fundamentally reshape the spatial agency.
In line with Lesley Lokko's framing of the topic, the Croatian Pavilion invites visitors to delve into excerpts of an ongoing interdisciplinary process. These excerpts exemplify a continuous endeavor to transform spatial agency by embracing situated education, which emphasizes alternative futures for all stakeholders involved. By challenging traditional notions and encouraging new perspectives, this educational approach paves the way for a profound shift in understanding the relationships among actors within ecosystems. Ultimately, the transformation facilitated by education becomes paramount in shaping a sustainable and harmonious environment for the future.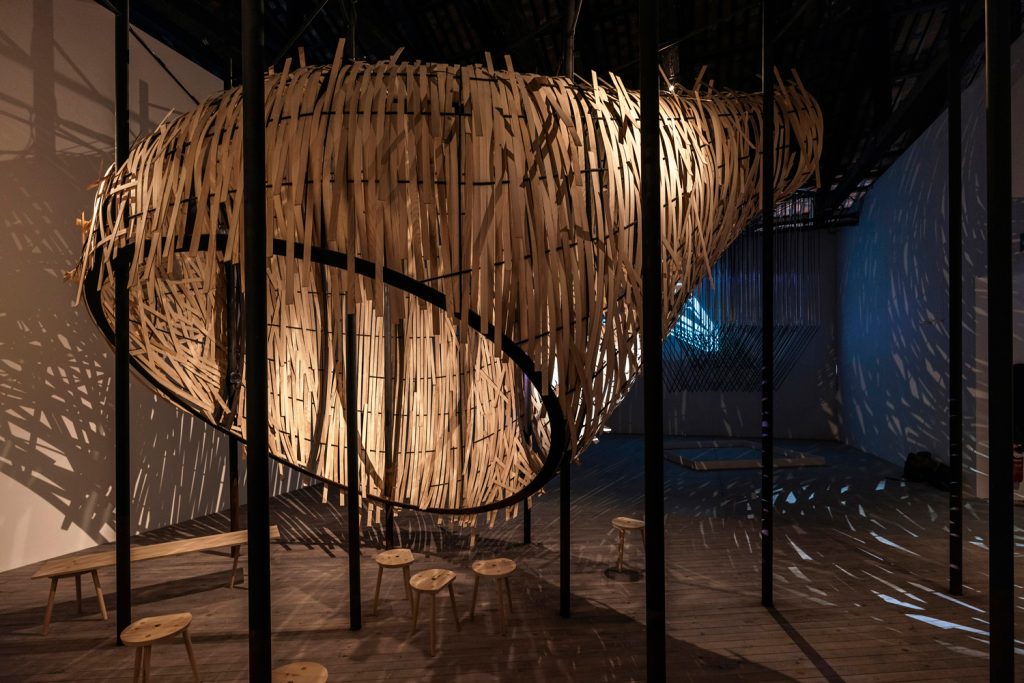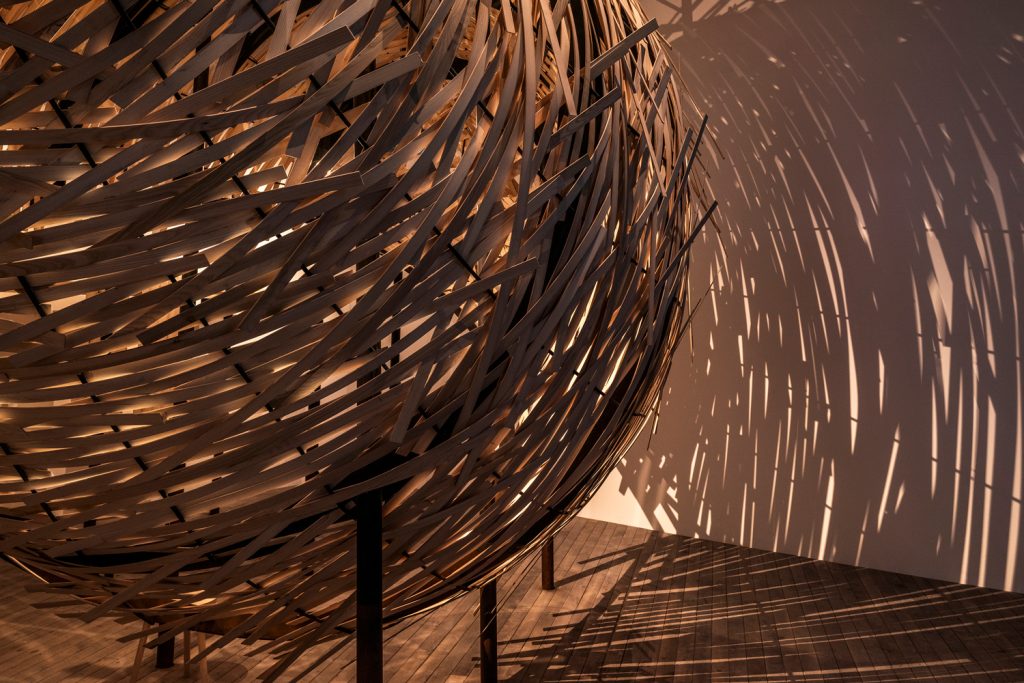 Mia Roth, curator, and co-author of the Croatian Pavilion said "Responding to Lesley Lokko's framing of the topic, we invite and display excerpts of a continuous interdisciplinary process. We understood the topic as a call for a new approach to space, questioning canons, borders, and formal languages we speak in. Our pavilion examines the relationship between what comes from nature and culture, blurring this divide. As a point of origin or an example, we took the Lonja Wetlands, a space presenting an environment of fragile equilibrium that undergoes radical changes over a year. Yet people have adapted to this change over centuries not by working against the flux but by moving along with it. It is a lesson of resilience for the future, a departure point of designing coexistence between all species, living and inanimate nature, technology." and she added, "It also asks how spaces convey messages, what facilitates understanding of phenomena or evolves from them. Learning new languages and approaches is realized through alternative future-oriented, situated education."
Tonči Čerina, curator, and co-author of the Croatian Pavilion said "The pavilion consists of a twofold presence – a physical installation in the Arsenale and a series of workshops, talks, and texts which continue during the Biennale's duration in various locations. The installation includes physical and virtual segments sampling and paraphrasing the familiar, relying on elementary recognition based on collective memories. A shape defined by woven ash wood, a native of the wetlands, hovers within a regular grid." he added, "Both are interdependent, structurally supporting each other. It is not a literal memory or mimicry but exists on the border of the known and the subconsciously recognizable, triggering desire to approach. It acts as a device to briefly change perspective, an embodiment of a theme better understood by an experience in space than mere statistical data. It breaks the habit of representing issues by known means. Repeating the same patterns will not change our behaviors."