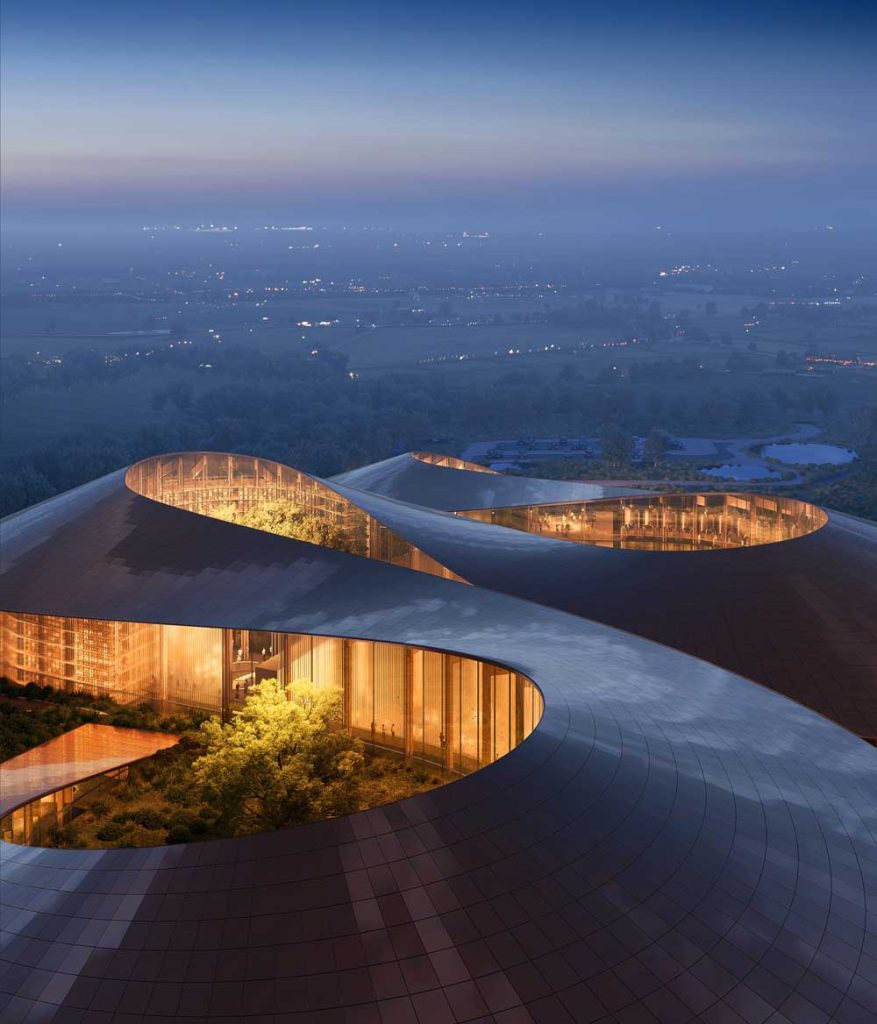 Blue Run Spirits has released the first images of Bjarke Ingels Group's proposed whiskey distillery and headquarters in Georgetown, Kentucky.
The Lanes Run Business Park will see the construction of a 35,000-square-foot distillery and a 20,000-square-foot rick house begin in 2023.
The "Meander" design is supposed to symbolize the journey of the limestone-rich water from Georgetown's Royal Spring as it meanders its way through the distillation, maturing, and blending process to become superb Blue Run bourbons and rye whiskeys. The Royal Spring, called the Blue Run by one of the founders, is the inspiration for the company's name.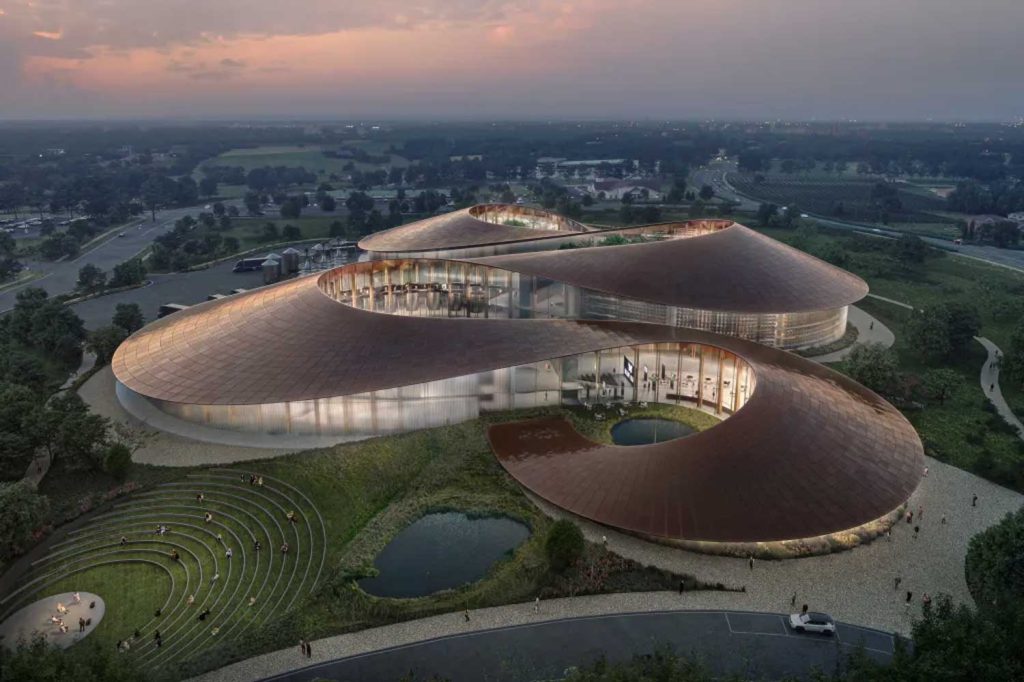 "We are thrilled to be able to reveal an early look of Bjarke Ingels Group's design for the new Blue Run Spirits distillery in Georgetown, giving everyone a glimpse at where we are heading in developing a welcoming, unexpected, and modern facility with a true focus on sustainability," said Blue Run Spirits CEO and cofounder Mike Montgomery. "This will be a game-changing addition to Blue Run's long-range business plans, allowing us to meet forecasted and unforeseen demand, while also giving our Whiskey Director Shaylyn Gammon and Liquid Advisor Jim Rutledge a home base of operations."
"For Blue Run, we have boiled the entire process of whiskey-making down to a single linear sequence – from distilling to maturing to bottling. The half-mile-long process meanders through the gentle hillsides creating bends and banks, inlets, and outlooks. A single shingled roof of photovoltaic tiles twists and turns to maintain optimal orientation even as the activities underneath require grandeur or intimacy. In the same way, the Royal Spring is shaped by how the water flows through it, Blue Run Distillery is shaped by the flow of the whiskey and the processes and people who make it," said Founder & Creative Director, BIG, Bjarke Ingels.
"Design is at the center of everything we do at Blue Run – from our liquid to our bottle to our new distillery," continued Montgomery. "The design BIG has developed is in dialogue with the landscape, the meandering path to making whiskey, and a manifestation of the bold, distinct, and inviting ethos that signifies Blue Run Spirits."