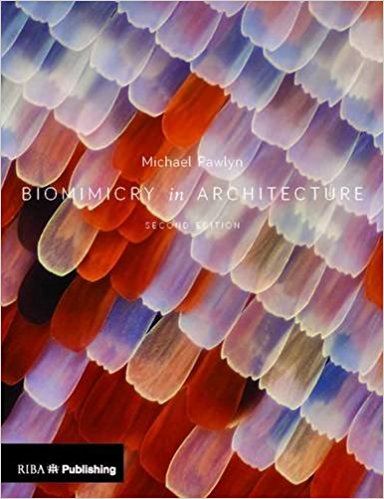 When searching for genuinely sustainable building design and technology – designs that go beyond conventional sustainability to be truly restorative – we often find that nature got there first. Over 3.5 billion years of natural history have evolved innumerable examples of forms, systems, and processes that can be applied to modern green design. Aimed at architects, urban designers, and product designers, this new edition of Biomimicry in Architecture looks to the natural world to achieve radical increases in resource efficiency.
Packed with case studies predicting future trends, this edition also contains updated and expanded chapters on structures, materials, waste, water, thermal control, and energy, as well as an all-new chapter on the light.
An amazing sourcebook of extraordinary design solutions, Biomimicry in Architecture is a must-read for anyone preparing for the challenges of building a sustainable and restorative future.
About the Author of Biomimicry in Architecture
Michael Pawlyn, an architect and a pioneer of biomimicry. Before setting up his own practice, Exploration Architecture Ltd., he worked with Grimshaw Architects for ten years and was central to the team that radically re-invented horticultural architecture for the Eden Project. He lectures widely on the subject of sustainable design.
Michael Pawlyn comments on his book, "In the second edition of my book [Biomimicry in Architecture], I did include an expanded sort of primer on how to actually apply biomimicry. One of the things I say to students, and to architects, is when you're doing these biomimetic approaches, you can run into difficulties, particularly if you're trying to mimic ecosystem levels. It can get really complicated, and there's often a strong temptation to just go back to something that is simpler and more familiar. "
Michael Continues, "I've noticed this particularly with ecosystem models, where you're trying to get a number of different elements to be synergized, so the output for one becomes the input for something else. You've actually got quite a lot of interconnected flows and interdependencies, and sometimes it's quite difficult to see what's going to happen if one link in the chain gets broken and so on. "