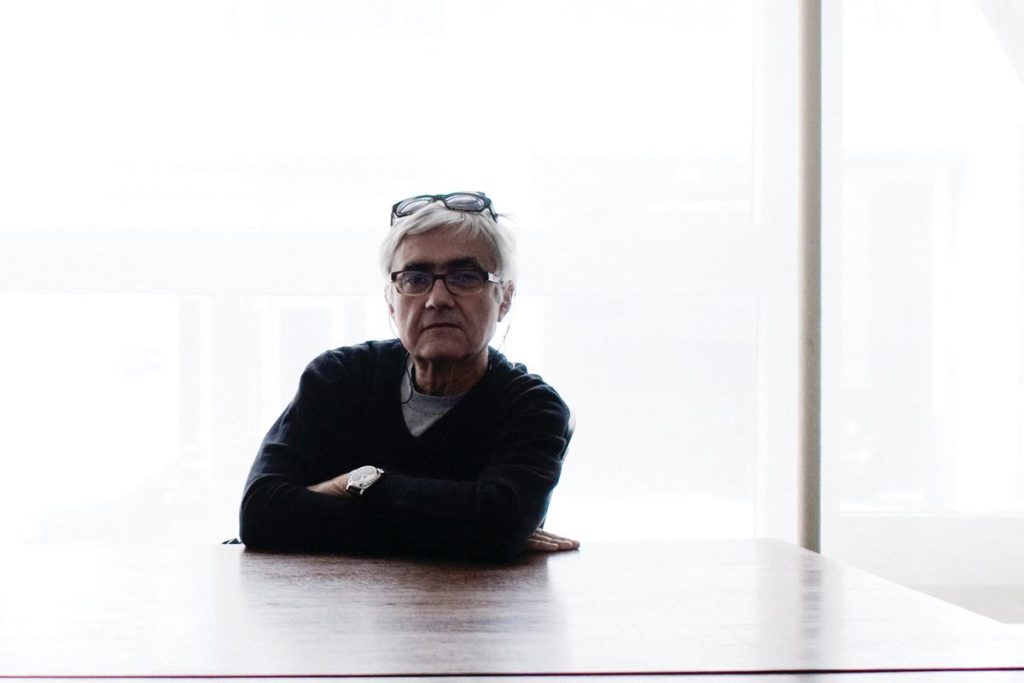 Uruguayan-born and New York-based architect, Rafael Viñoly Beceiro died on March 2, Thursday, at a hospital in Manhattan. He was 78. Rafael Viñoly Architects, his major firm, is headquartered in New York City, with offices in Palo Alto, London, Manchester, Abu Dhabi, and Buenos Aires. Viñoly created iconic structures all around the world.
"He leaves a rich legacy of distinctive and timeless designs that manifested in some of the world's most recognizable and iconic structures, among them the Tokyo International Forum, the Cleveland Museum of Art, Carrasco Airport in Montevideo, and 20 Fenchurch Street in London. The firm's partners and directors, many of whom have collaborated with him for decades, will extend his architectural legacy in the work we will continue to perform every day." in a statement from Román Viñoly on the passing of his father and collaborator, architect Rafael Viñoly.
As a seamless piece in Metropolis put it, Viñoly established a reputation as "a tranquil functionalist and a master of institutional architecture," noting that "schools, municipal buildings, conference centers, and the like have long been the mainstay of Violy's business."
In the UAE National News, John Gravois praised Viñoly, "affinity for the nerdy, workmanlike challenges of designing complex institutional architecture: hospitals, a nanosystems institute, a cancer research center. His buildings often seem designed not to be photographed from the air but to be used and experienced – from both the inside and out. And he displays the distinctly unstar-like habit of designing structures that respect their neighbors." As well, Gravois observed, he deplores "the insidiousness of contemporary architectural culture", singling out for criticism buildings "that tend to do only one thing, which is to create the sense of fame.
Viñoly was a member of the Japan Institute of Architects and the Argentina Sociedad Central de Arquitectos, as well as a Fellow of the American Institute of Architects and an International Member of the Royal Institute of British Architects.
Laguna Garzón Bridge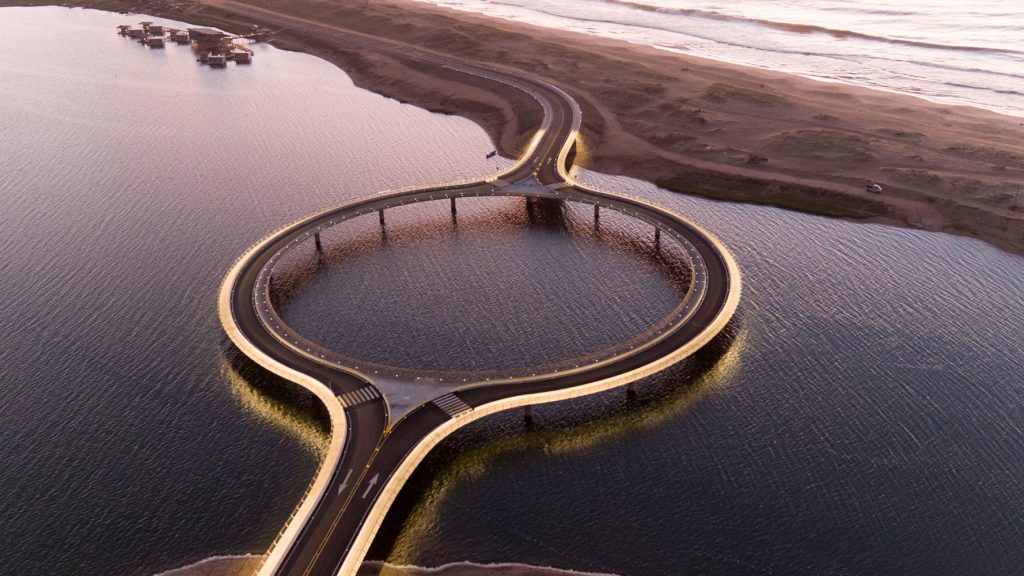 The Garzón Lagoon is one of several environmentally sensitive bodies of water that along Uruguay's coast. The design by Rafael Violy Architects was chosen for its alternative solution to a standard bridge structure—a 202-meter ring of road that sits over but does not disrupt the fragile ecology naturally slows traffic and offers a pedestrian-friendly focus of interest. The bridge's 16 round concrete pillars, spaced 20 meters apart, support two ramps and a central ring road that traverses the lagoon. It opened in December 2015. Pedestrian walkways on either side of the divided traffic lanes provide access to the bridge's central aperture and perimeter, where people can sit, fish, and enjoy the scenery.
Carrasco International Airport, New Terminal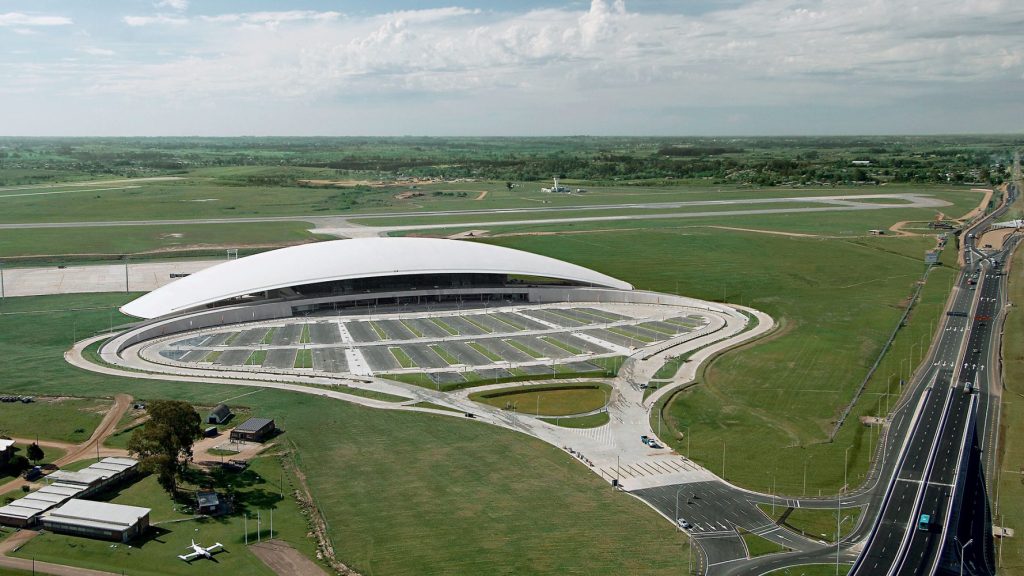 The design by Rafael Violy Architects enlarged and renovated the existing facilities at Carrasco International Airport with a spacious new passenger terminal to increase capacity and stimulate business expansion and tourism in the region.
The new terminal design, with a focus on public areas, is inspired by the regional custom of seeing off family and friends before a trip. The protected runway-side concourse, as well as the fully accessible roadside departure hall and terrace, provide facilities such as open space, natural light, restaurants, retail, and landscaping, all contained beneath a gently curving roof measuring 365 meters (1,200 feet) in length.
432 Park Avenue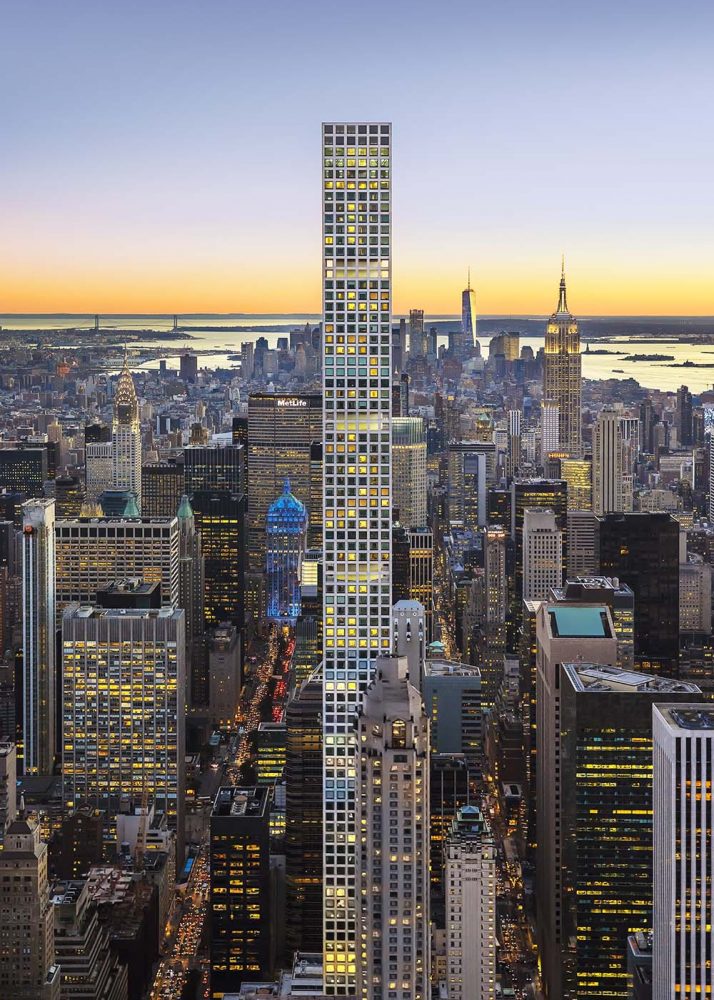 From its location at the junction of Park Avenue and East 57th Street, Rafael Violy Architects' innovative residential and mixed-use tower rises to become a prominent component of the New York City skyline. The structure is a thin, free-standing volume that marks the geometric center of the skyline. The project consists of dwellings on the middle and upper levels, as well as common areas on the lower levels. Two smaller volumes next to the tower house retail and commercial office spaces with views of East 57th Street.
432 Park Avenue is a manifestation of Manhattan's exceptional grid features, and its design takes advantage of these parameters. A regular grid of exposed concrete components forms an open basket inside which seven "independent structures" stack up, separated by voids that expose the building cores to the elements. These breaks deflect wind stresses and help the 1,396-foot (425.5-meter)-tall structure achieves structural stability with its 1:15 slenderness ratio. Starting 200 feet (61 meters) above grade, the six top volumes feature 54 residential levels holding 106 flats with panoramic views.