The concept of meeting and greeting takes an ultramorphic journey towards the future. Alis envisioned by Zaha Hadid Architects has exhibited at the 17th International Architecture Exhibition – La Biennale di Venezia. A multifunctional modular structure weaving connection between humans. To the term of 'High-Performing Urban Ecologies', the installation integrates to the theme of resilient communities. The Alis Meeting Pod heralds to shape the future and redefine social interaction with innovation and limitless connectivity. The installation exhibited in style, imbue a bold expression at the entrance of the Italian Pavilion.
Learn more about parametric and computational design from pioneers at the CD NEXT conference series:
The brilliant team at ZHA has employed a holistic approach partaking in architecture, engineering, and urbanism to advance to low carbon solutions, energy and resource conservation. Ensuing the global demand for new requirements and contemporary meeting areas, the Alis Meeting Pod enhances collaboration and cooperation within a confined glazed environment coaching flexibility, comfort and technology advancements.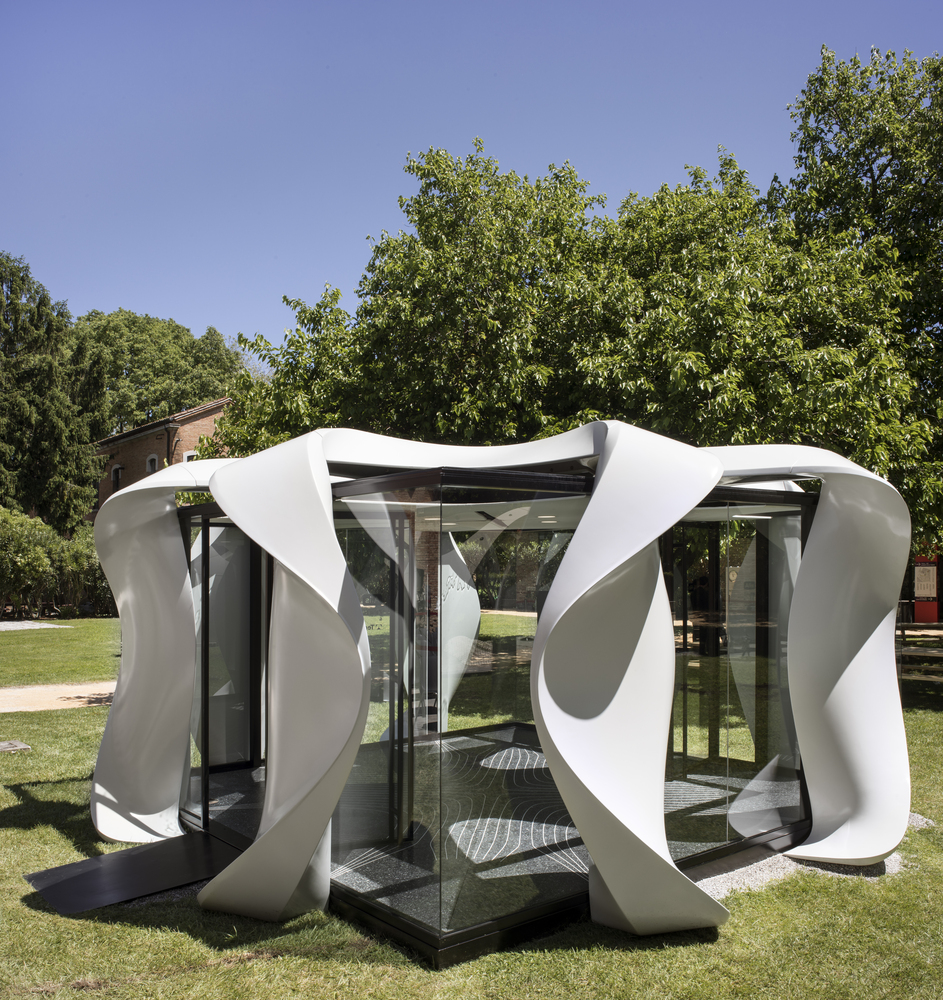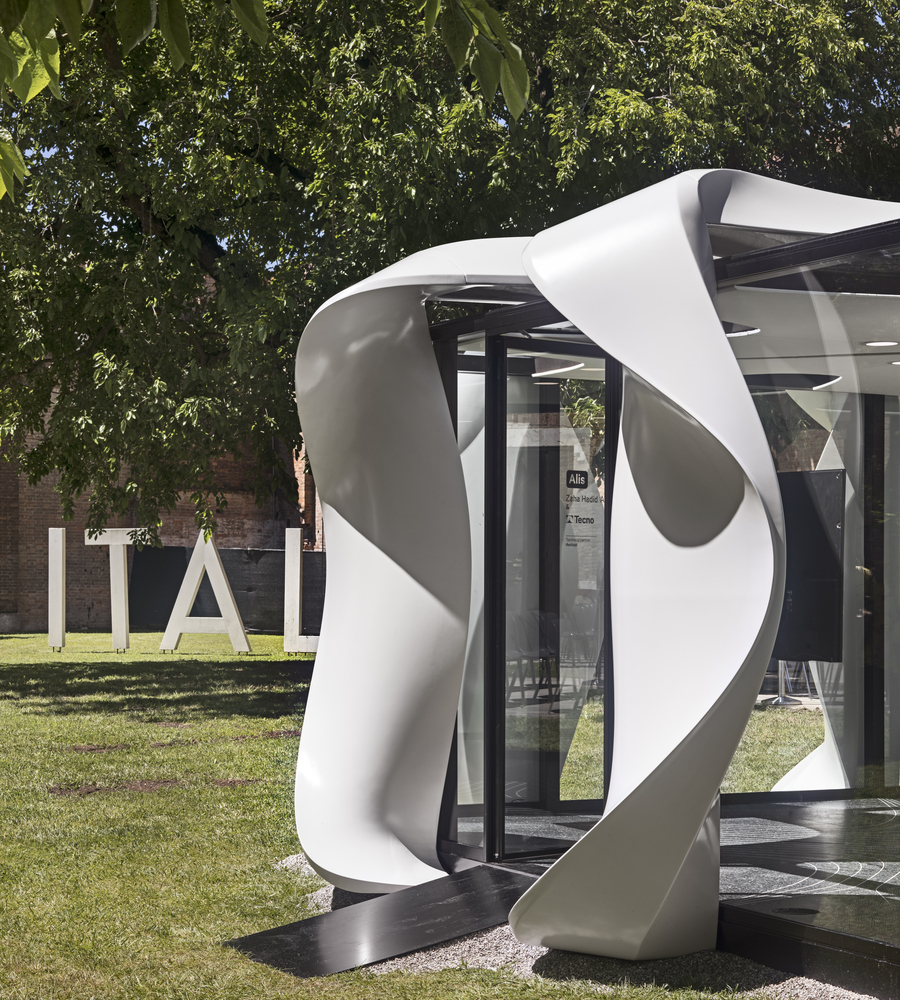 The modular expression of the Alis pod consents to easy disassembly, transportation, and re-use in diverse configurations for multifarious functions. Each design and functional element of the pod ensures durability and minimal waste, with components availing recycling ability. A wave-like form warps and wraps a cubic glass shell, in striking perception. Inspired by the fluidic forms of orchid petals, the pod offers privacy and shelter with optimal visibility. The petals envelop as walls of the glass cube measuring six metres. The architects constructed the module with precise manufacturing techniques of 3D printing and CAD/CAM tooling.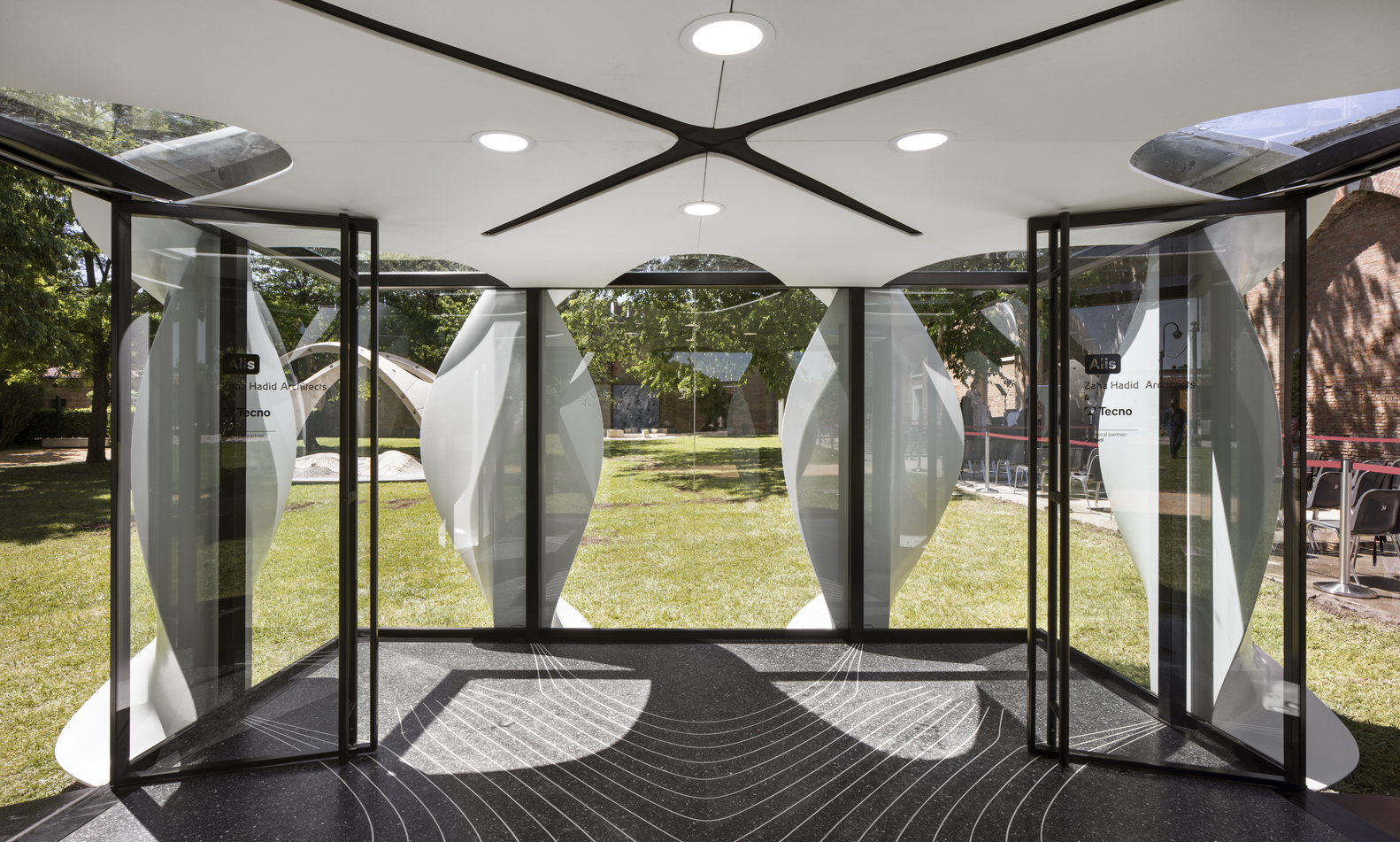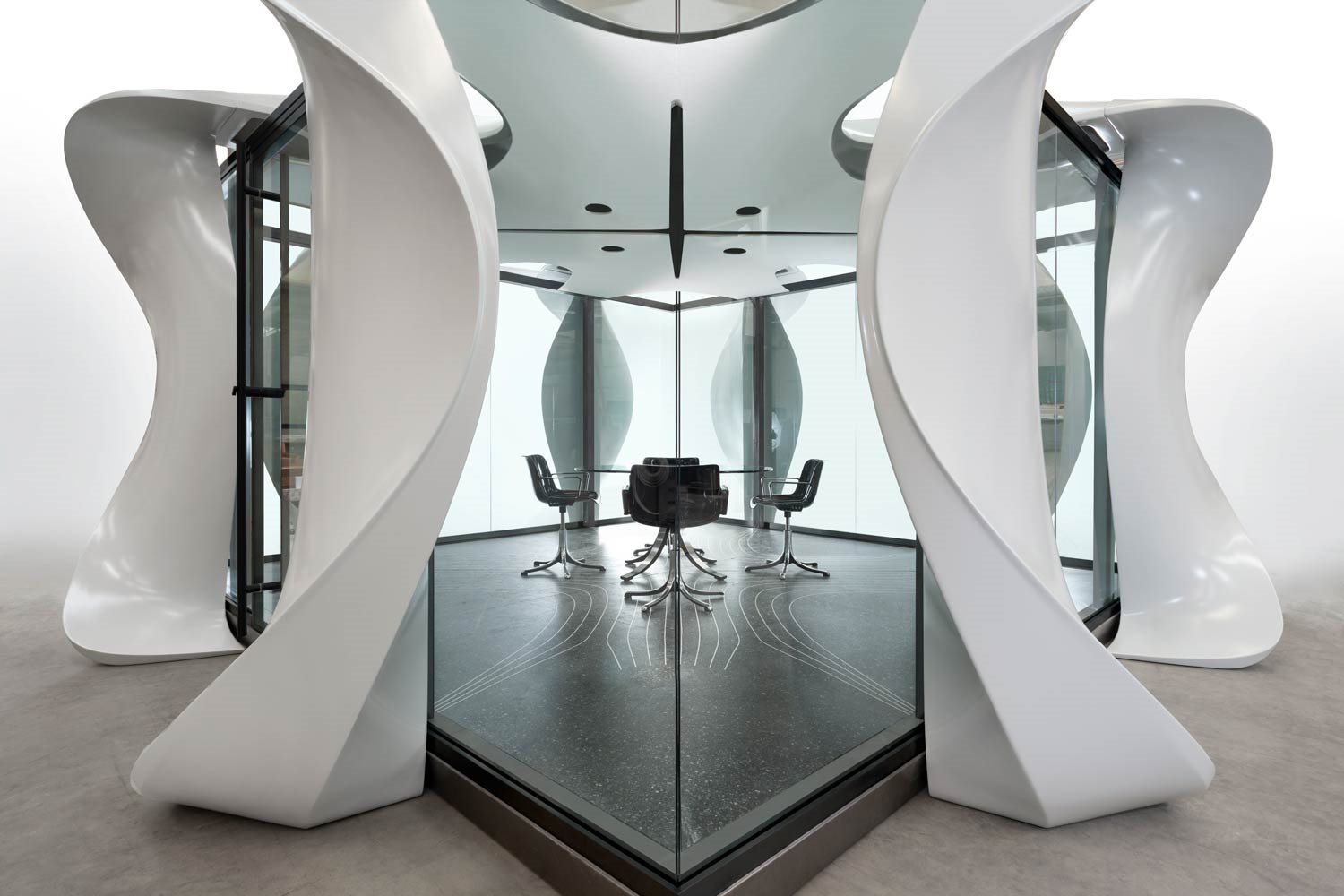 Alis, a vision that resembles a spaceship from another world, embraces nature, its elegance and experience derive the perfect hub for human interactions. The pod encourages and facilitates teamwork, as its transparency elegantly ensure the freedom of expression and free-flowing thoughts.
Zaha Hadid Architects work at all scales and in al sectors. They create transformative, cultura, corporate, residential, and other spaces that work in synchronicity with their surroundings.