Welcome to the second episode of Uncoverd, a video series by ParametricArchitecture. In this series, PA's editor Luka Koumari reveals less known and exciting facts about iconic projects in the architecture world. In Uncoverd's second episode, Luka will expose less-known facts about the Guggenheim Museum Bilbao by Gehry Partners. The Guggenheim Museum Bilbao structure is a spectacular example of 20th-century architecture at its most avant-garde. The Museum symbolizes an architectural landmark of bold configuration and innovative design, creating an attractive backdrop for the art presented in it, with 24,000 m2 of which 9.000 are allocated to exhibition space.
The Museum was opened in 1997 by the King and Queen of Spain, and it has since become the most influential structure for the contemporary era. It is the father of "iconic" architecture, the progenitor of many odd-shaped designs worldwide.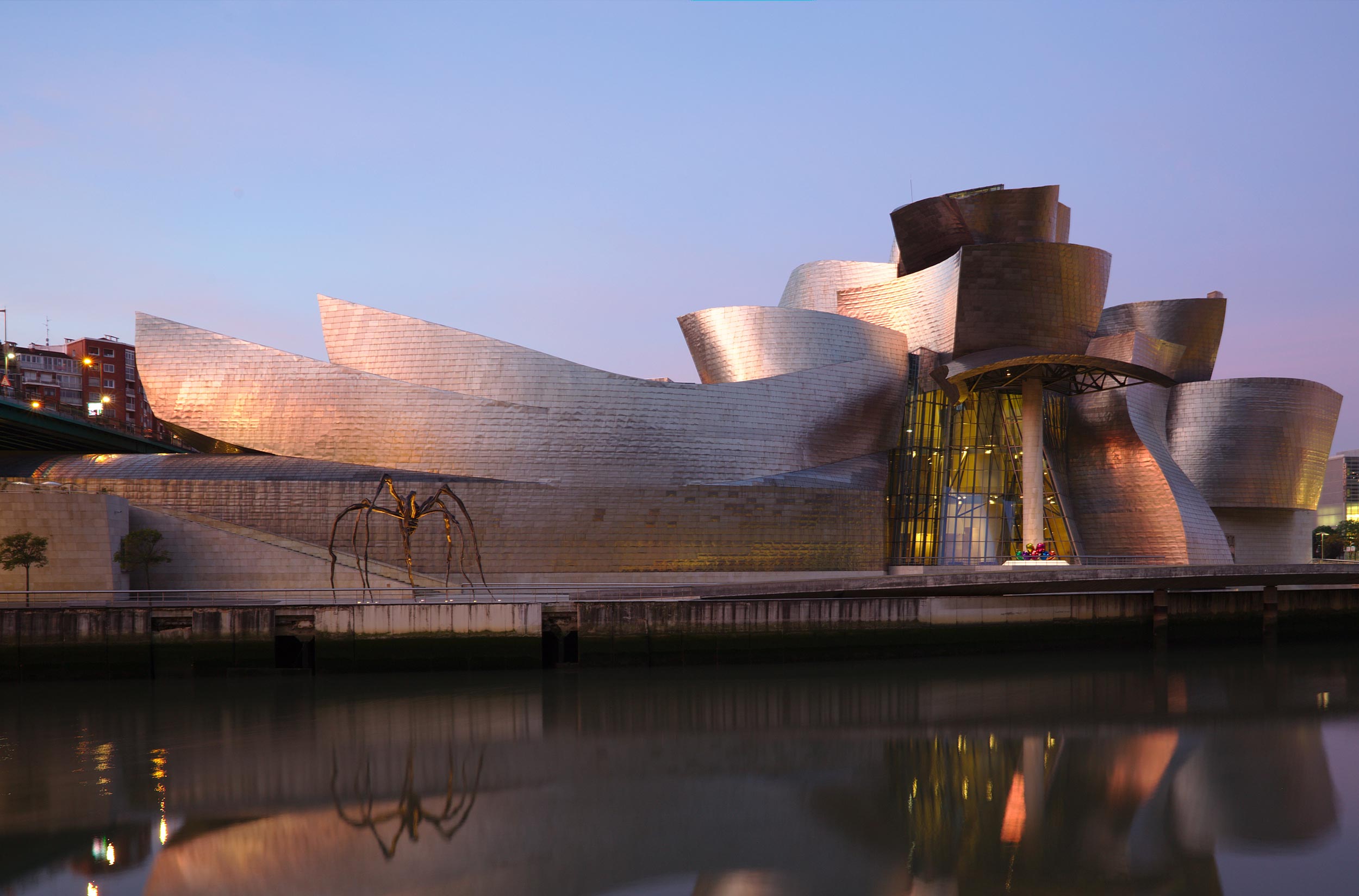 Although the metallic form of the outside appears almost floral from above, the structure more closely resembles a boat from the ground, echoing the port of Bilbao's historic industrial activities. The seemingly random shapes of the outside, made of titanium, limestone, and glass, are designed to capture the light and react to the sun and weather.
Because of their mathematical complexity, the twisting curves were created with CATIA, 3D design software that allows for sophisticated designs and computation. It digitalized points on the edges, surfaces, and intersections of Gehry's hand-built models to create on-screen models that can subsequently be manipulated like animated cartoons.
The Museum's socio-economic impact has been remarkable. During the first three years of operation, about 4 million tourists visited the Museum, producing approximately $500 million in profit. Furthermore, the money spent by visitors on hotels, restaurants, stores, and transportation generated over $100 million in taxes, which more than repaid the cost of the building. However, the "Bilbao Effect" promise also encouraged a construction boom in "statement" architecture worldwide, which proved unwise in the aftermath of the recent economic crisis. Nonetheless, the Museum is a recognizable structure known for its complexity and design.
Thanks for watching; subscribe to our YouTube channel and stay tuned for the next episode of new unknown things to be Uncoverd.
– PA's UNCOVERD