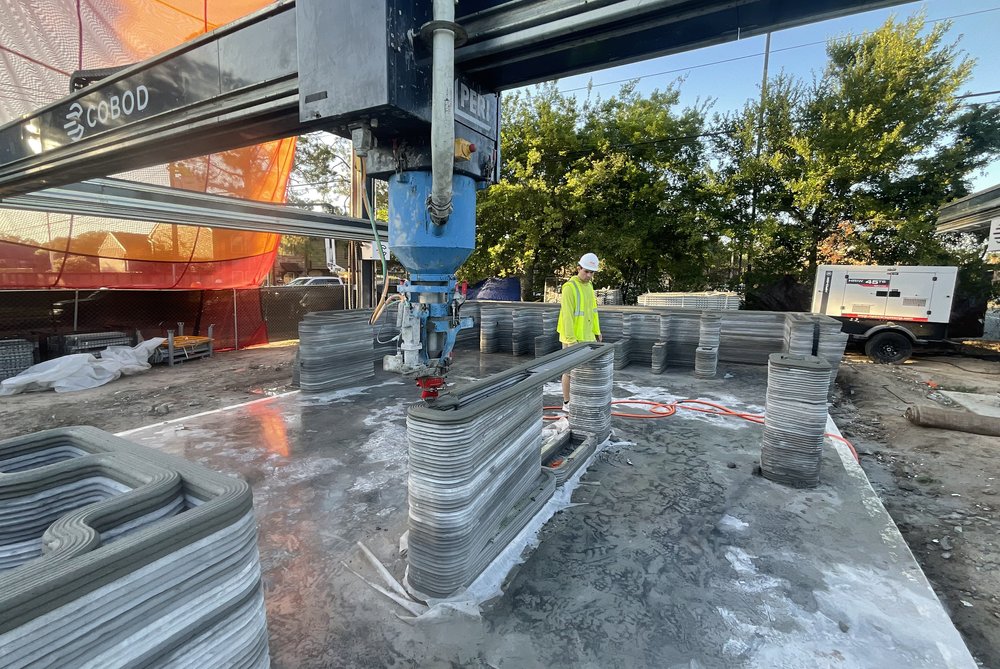 In the not-too-distant past, the idea of printing an entire house seemed like something out of a science fiction novel. However, advancements in technology have turned this once-distant dream into a tangible reality. Today, numerous companies are pushing the boundaries of construction with their cutting-edge 3D construction printing capabilities. These companies stand out as the pioneers in this field, driving the revolution of 3D printing houses. Let's have a look at them.
1. ICON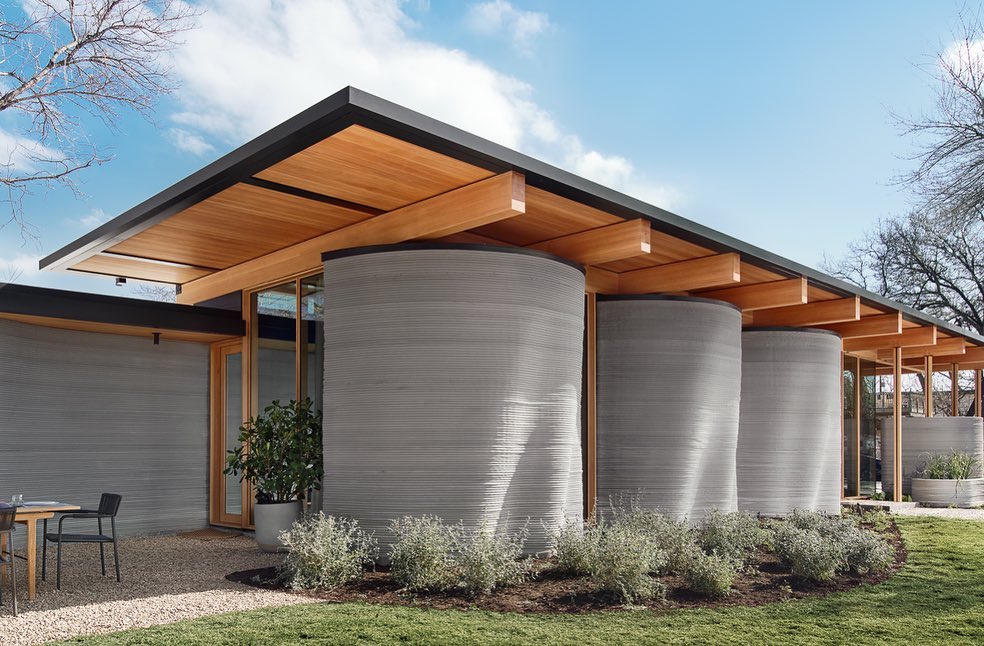 In a world where housing challenges seem insurmountable, ICON visionaries Jason Ballard, Evan Loomis, and Alex Le Roux are leveraging the power of 3D construction printing technology to address the issue. With their innovative Vulcan technology, they have defied expectations by constructing durable and eco-friendly homes in less than 24 hours. But they didn't stop there. ICON has joined forces with non-profit organizations, such as New Story, to tackle housing issues in underserved communities. Now, featuring as their crowning achievement is the world's first 3D-printed community in Tabasco, Mexico—a testament to the lightning speed and efficiency of their groundbreaking technology.
2. APIs Cor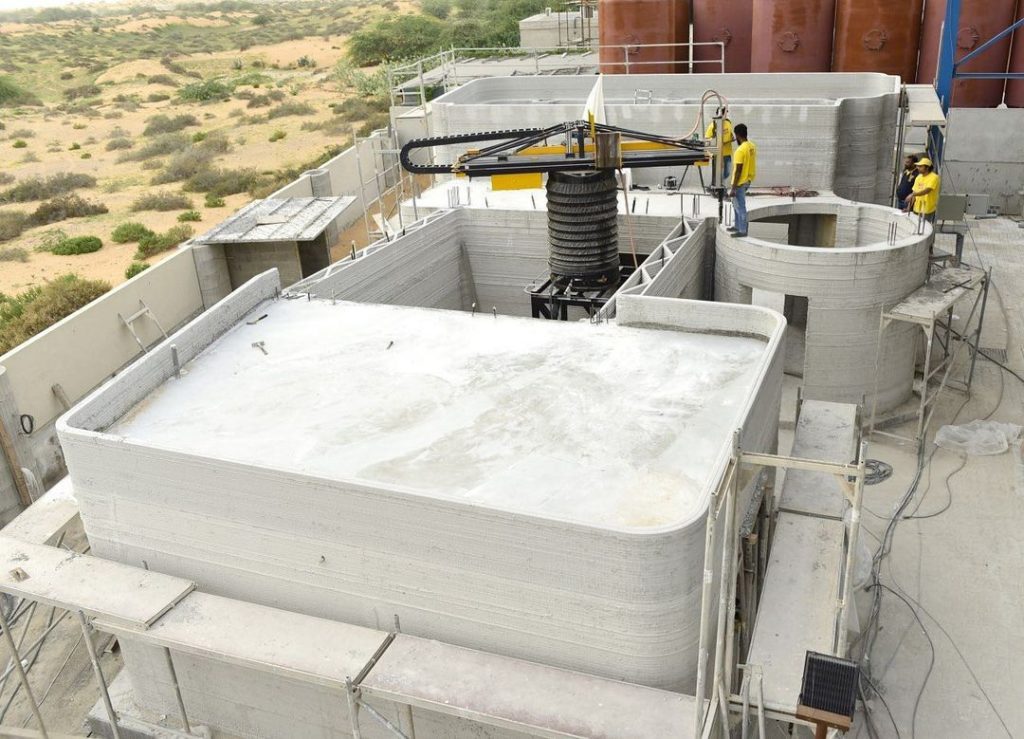 With an unwavering commitment to pushing the boundaries of construction, Apis Cor has revolutionized 3D printing in the housing sector. This company specializes in developing cutting-edge 3D construction printing technology capable of constructing entire houses on-site, quickly and cost-effectively. One of their standout feats includes printing a 37-square-meter house in just 24 hours, setting a new record in the industry.
APIs Cor's secret lies in its unique robotic arm, gliding along a track, meticulously layering concrete and other materials to craft robust, structurally sound homes. By eliminating manual labor-intensive processes, such as formwork and scaffolding, APIs Cor reduces the overall construction time and minimizes material waste. These advantages make their technology particularly attractive for emergency housing solutions, rapid infrastructure development, and affordable housing projects.
3. WASP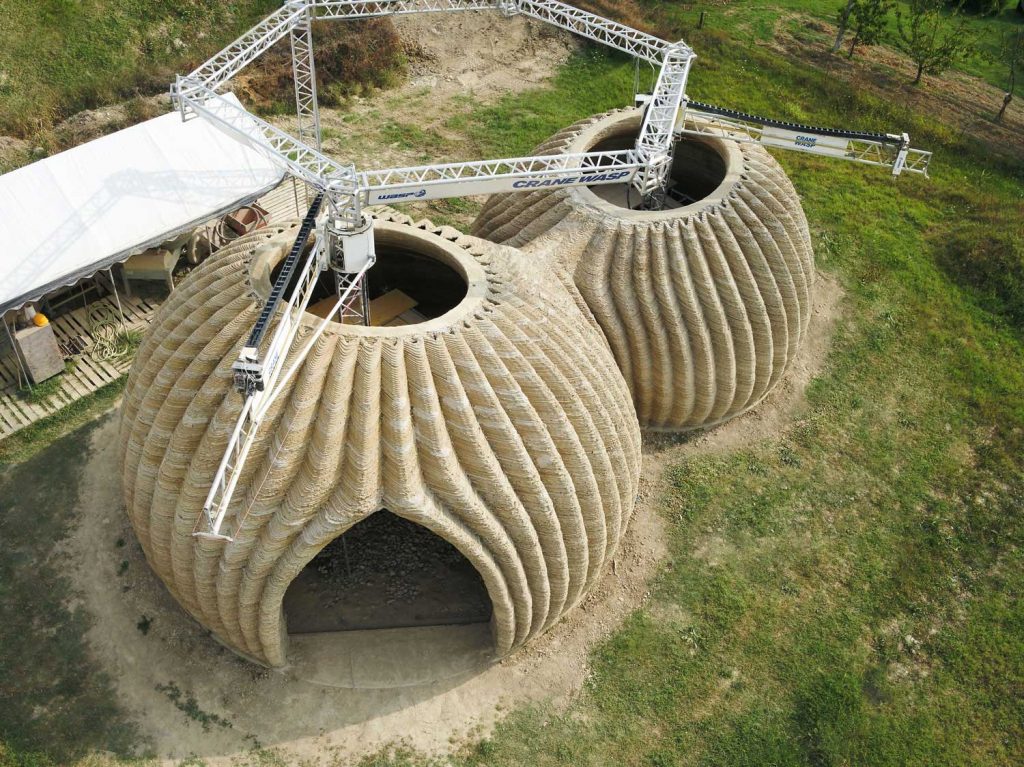 WASP (also known as World's Advanced Saving Project) is another pioneering organization that has been at the forefront of developing large-scale 3D printing technology for construction purposes. Their commitment to sustainability is evident in their approach. By utilizing locally sourced materials such as clay and straw, they prioritize eco-friendly construction practices. Their Delta WASP 3MT printer boasts an impressive print area of up to 6 meters in diameter and a height of 3 meters, enabling the construction of spacious and structurally sound houses.
One remarkable example of WASP's innovative work is the TECLA project. In collaboration with Mario Cucinella Architects, they created a fully 3D-printed house using their advanced construction technology. This project not only highlights the capabilities of WASP's technology but also emphasizes the importance of sustainable practices in the construction industry.
4. COBOD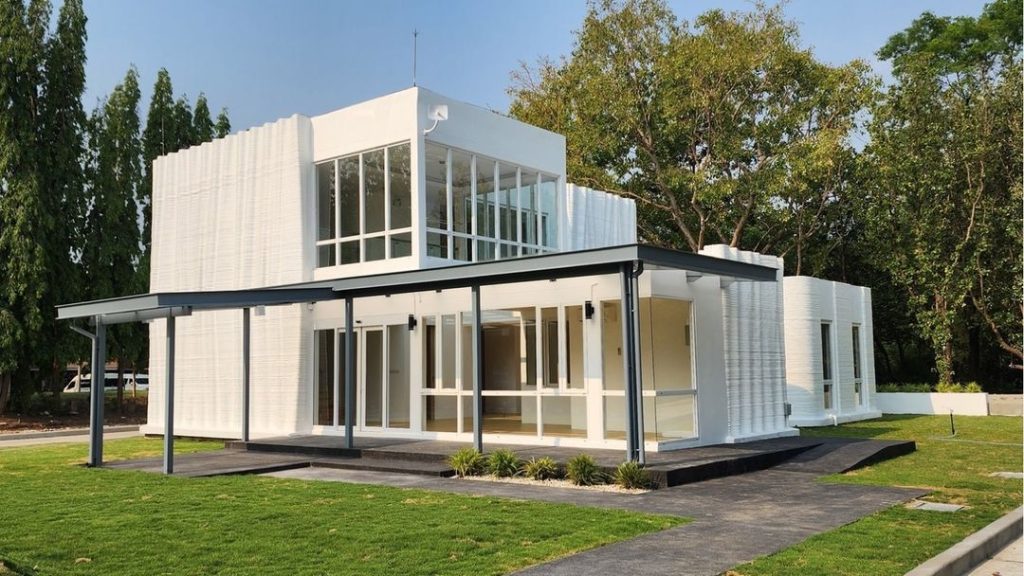 COBOD is a Danish powerhouse in the realm of 3D construction printing, that stands out for its trademark versatility and efficient printers. Their commitment to these qualities ensures the creation of robust and enduring structures that leave a long-lasting impact on the construction industry and communities they serve.
COBOD's state-of-the-art BOD2 model boasts incredible printing capabilities, reaching towering heights of up to 10 meters at a mind-boggling speed of 100 centimeters per second. This flexibility allows for the construction of diverse buildings, from cozy homes to sprawling multi-story complexes.
Amongst their exceptional achievements is "The Birk Building," Denmark's first-ever 3D-printed residential marvel. Additionally, their collaboration with PERI Group birthed "The BOD," the world's first 3D-printed residential building, showcasing COBOD's technology's scalability and boundless potential.
5. Nidus 3D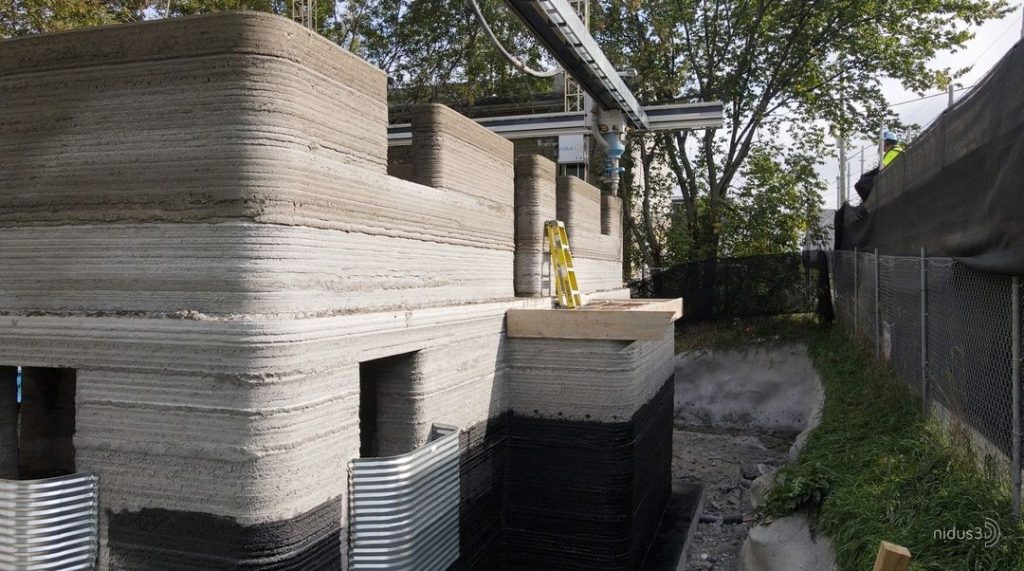 Nidus 3D is blazing trails in the field of 3D printing houses, revolutionizing the construction industry with its groundbreaking technology and innovative solutions. Their technology is a game-changer, bringing change and shaking up the industry. But what sets them apart is their resolved commitment to affordability and accessibility. By harnessing the incredible power of 3D printing, Nidus 3D has lowered building costs, making homes affordable. It's also worth noting that Nidus 3D's dedication to bringing 3D construction printing to Canada has led to a strategic partnership with COBOD International, solidifying its position as a key player in the industry.
A testament to their dedication is Canada's first residentially permitted 3D-printed building, Leamington. This remarkable achievement serves as a proof of concept, showcasing the potential for creating quicker and more cost-effective homes in Canada.
6. CyBe Construction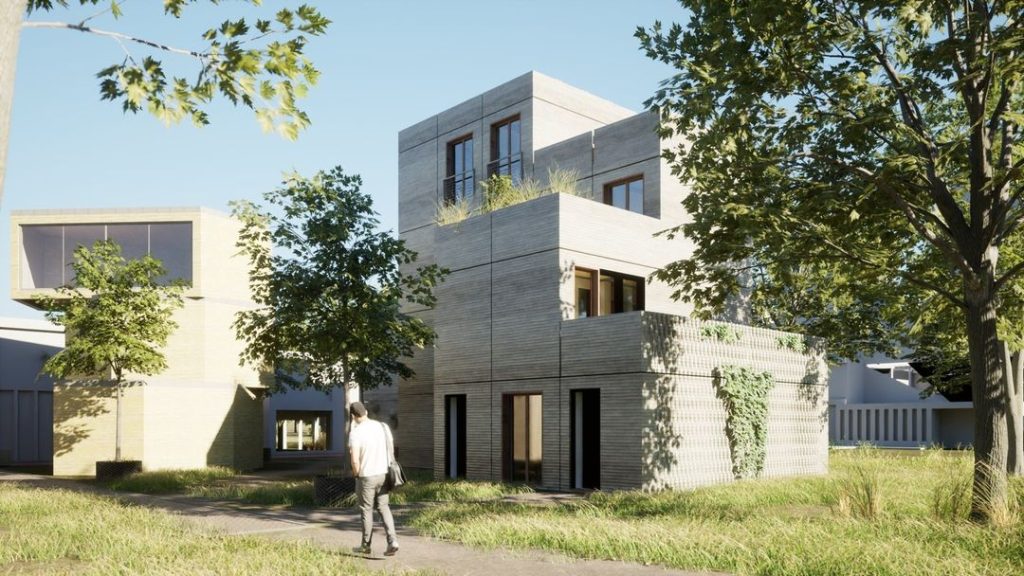 CyBe Construction is another pioneering company in the realm of 3D printing construction, based in the Netherlands. They are renowned for having achieved the significant milestone of creating the world's first fully functional 3D-printed concrete bridge. This groundbreaking execution has propelled CyBe to the forefront of the industry.
Rising gracefully over an iconic Amsterdam canal, the "MX3D Bridge" is a testament to CyBe's inventive approach and technological prowess. This project not only highlights CyBe's expertise in additive manufacturing but also signifies a significant step forward in the evolution of sustainable and efficient construction.
7. PERI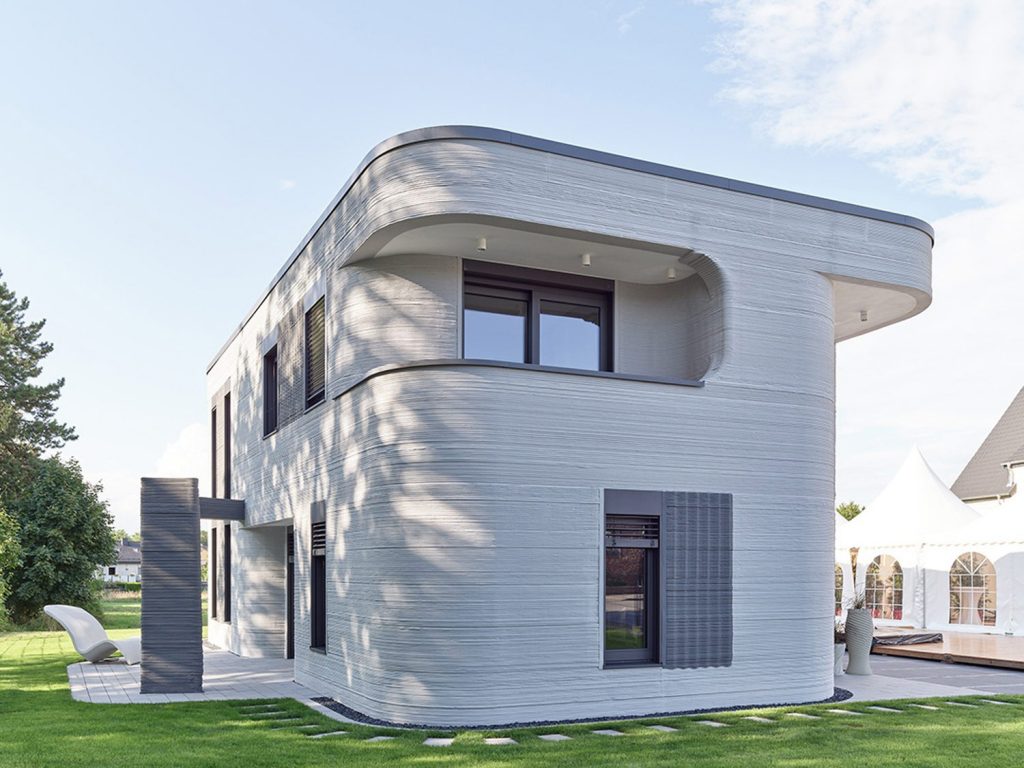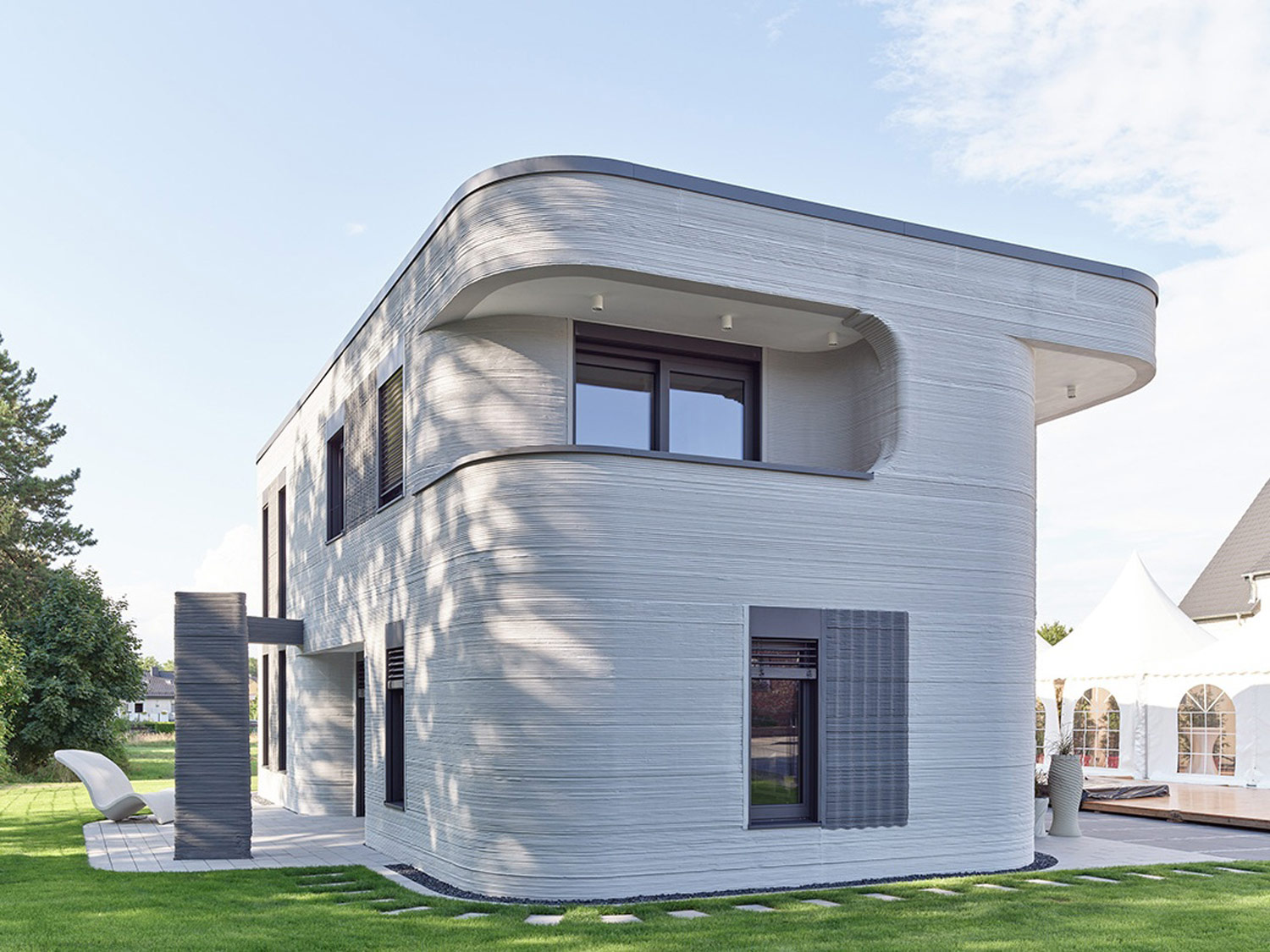 In a remarkable feat of innovation and efficiency, PERI has emerged as a true champion in the construction industry. With unprecedented effectiveness that slashes project timelines by 70% and saves costs multi-folds, they are not only contributing to the wellness of the environment but also addressing the urgent housing needs across the globe.
Another testament to the company's lighthouse statue stands proudly in the Bavarian city of Wallenhausen. In collaboration with Rupp Gebäudedruck, Peri has constructed Europe's largest apartment building, boasting an impressive 380 square meters and offering living space for five families on three floors. This groundbreaking achievement showcases the company's unwavering commitment to revolutionizing the construction landscape.
8. SQ4D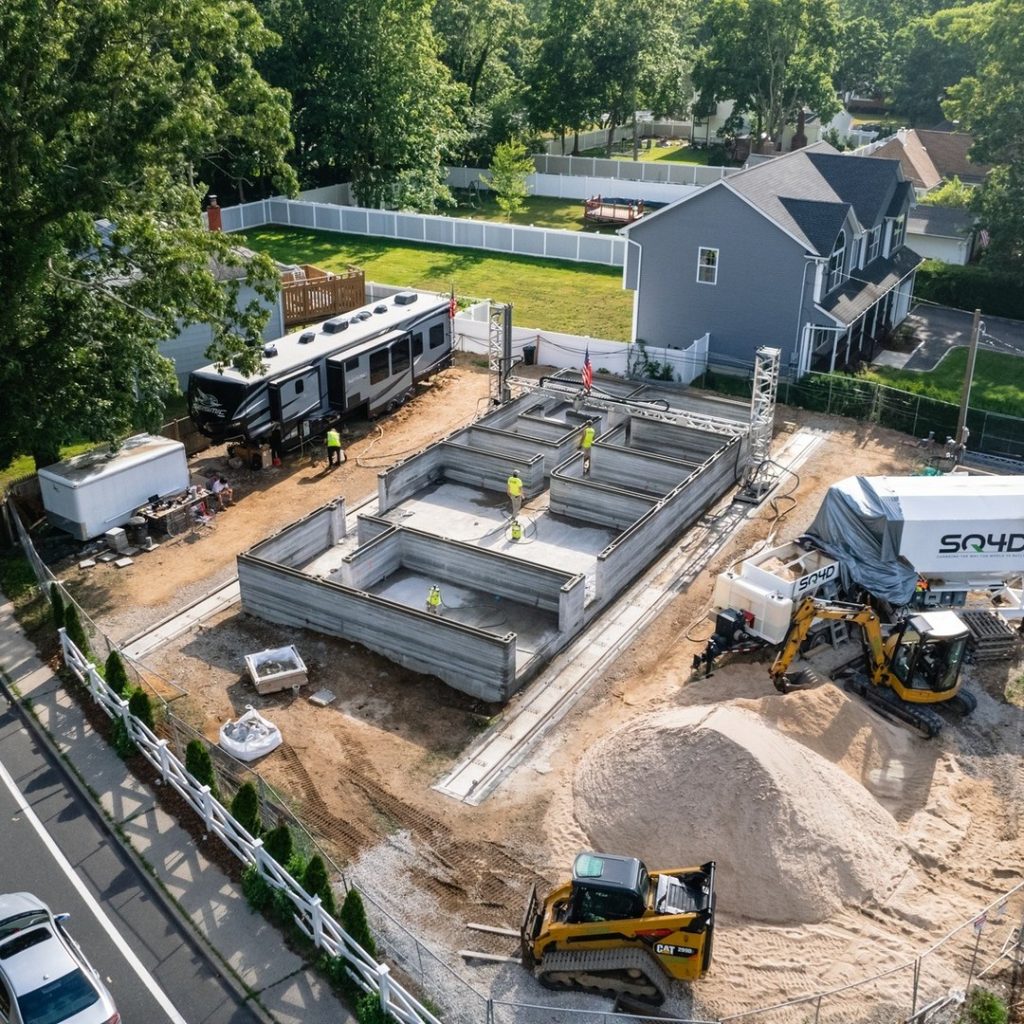 SQ4D's innovative approach to construction has disrupted traditional building methods by harnessing the power of 3D printing. By leveraging their Autonomous Robotic Construction System (ARCS), SQ4D can 3D print structural components with impressive speed and precision. Such a streamlined process reduces the overall construction timeline, enabling homes to be built in significantly shorter periods compared to traditional methods.
SQ4D's printing technology also offers unparalleled design flexibility. With the ability to create complex and intricate shapes, homeowners can enjoy customized and unique architectural designs that were previously difficult to achieve. This newfound design freedom opens up creative possibilities, allowing for genuinely personalized and visually captivating homes.
One striking example of SQ4D's prowess is their latest residential project in Islandia, N.Y. Unlike many other 3D-printed homes, the foundation of this house was built using SQ4D's ARCS printer, including the slab, footings, foundation walls, interior walls, and exterior walls. The remarkable efficiency of the construction process enabled the entire project to be completed in just 15 days, making it an impressive accomplishment for the project holders.
9. Alquist 3D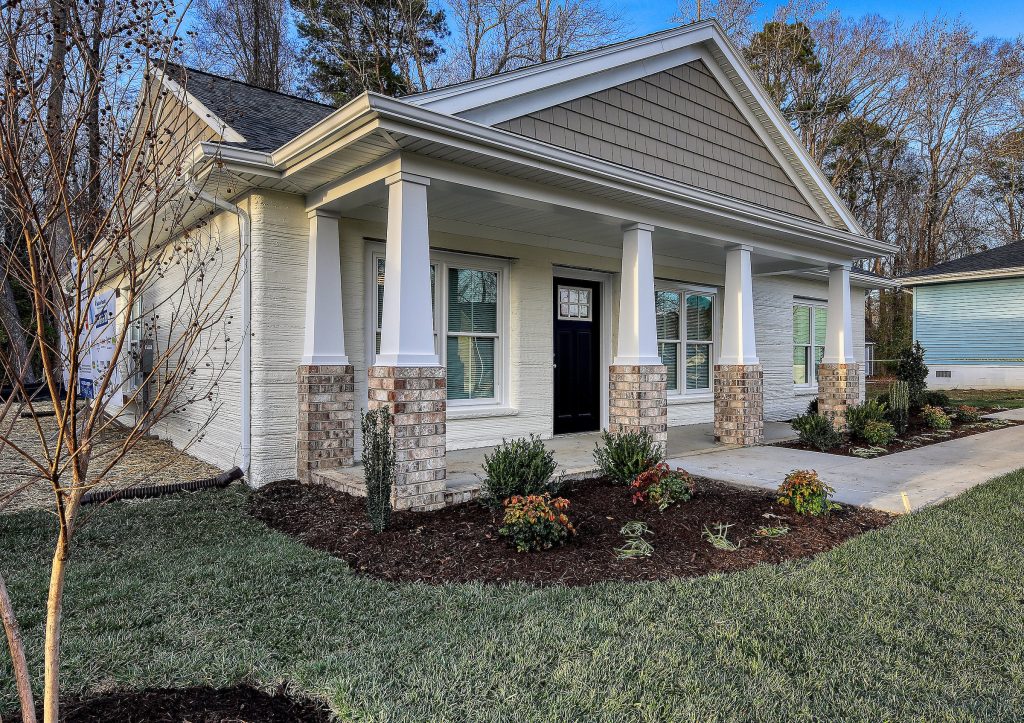 Alquist 3D is an Iowa-based 3D printing company on a mission to revolutionize affordable housing. With their state-of-the-art technology, they are uplifting economically distressed and underserved communities, one home at a time by building budget-friendly homes.
With their resolute commitment to the environment, Alquist 3D incorporates energy-efficient systems, renewable energy sources, advanced insulation, and smart technologies, creating net-zero homes. Also, by integrating solar panels, batteries, and EV chargers into their innovative designs, they can achieve complete energy independence for their homes.
In a game-changing collaboration, Alquist has partnered with the Virginia Center for Housing Research at Virginia Tech (VCHR). Together, they secured a Community Impact Grant and Innovation Demonstration project, aiming to transform affordable housing options in the Richmond, VA region and beyond.
10. Mighty Buildings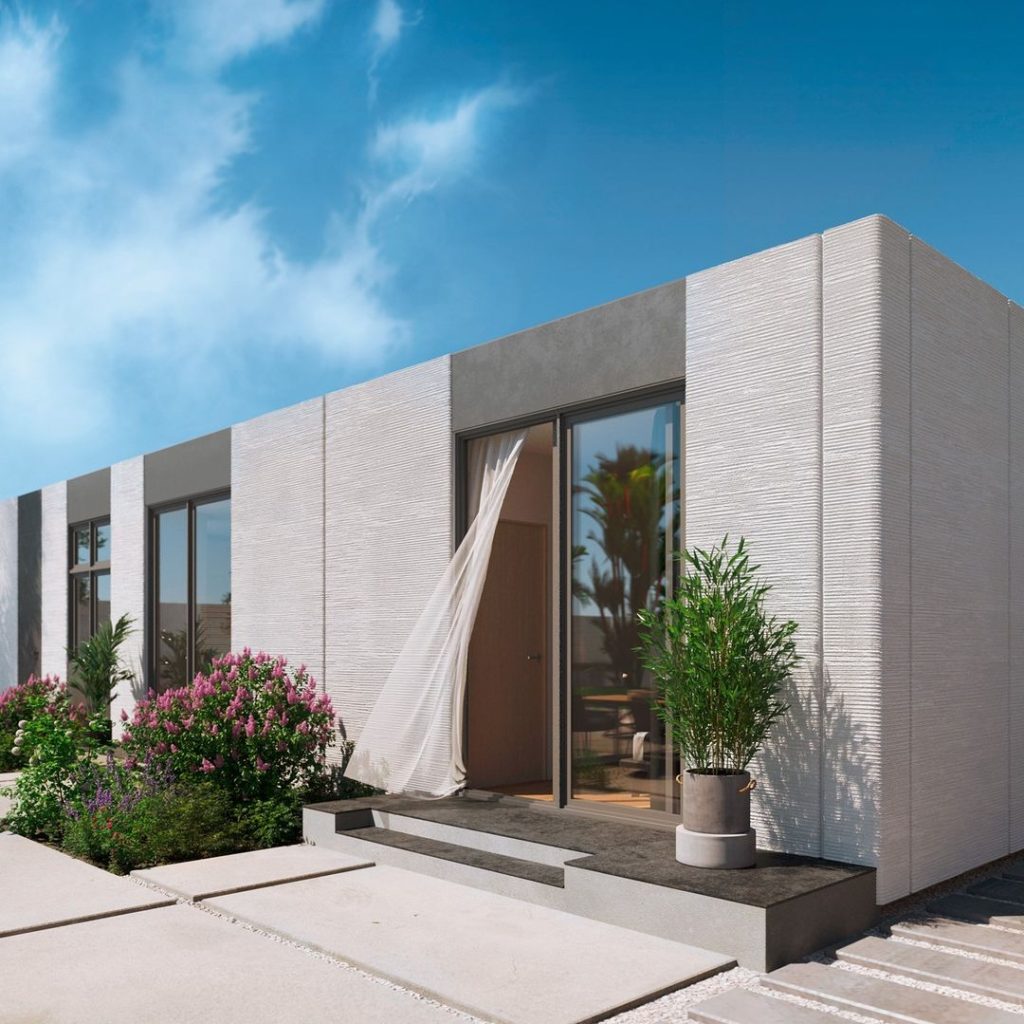 Mighty Buildings is making waves in the construction industry with its unique approach to 3D-printed modular structures. By leveraging innovative methods and cutting-edge technology, they are redefining traditional construction practices. Their ability to fabricate modular components off-site using advanced 3D printing techniques and seamlessly assemble them on-site has positioned them as leaders in the field.
Another one of their secrets to success involves using a revolutionary composite material that's stronger and lighter than concrete. They also use advanced automation and robotics to deliver energy-efficient and fully customizable homes. To meet the growing demand, they've opened a new factory in Monterrey, Mexico, offering prefabricated houses to anyone around the world.
One notable example of a 3D-printed home by Mighty Buildings is a stunning single-family residence located in California. With its sleek design, spacious layout, and modern aesthetic, the 3D-printed home offers a perfect blend of functionality and style. The precision-engineered modular components were manufactured off-site using their cutting-edge 3D construction printing technology. Upon delivery to the site, the modules were seamlessly assembled, resulting in a high-quality, energy-efficient home.