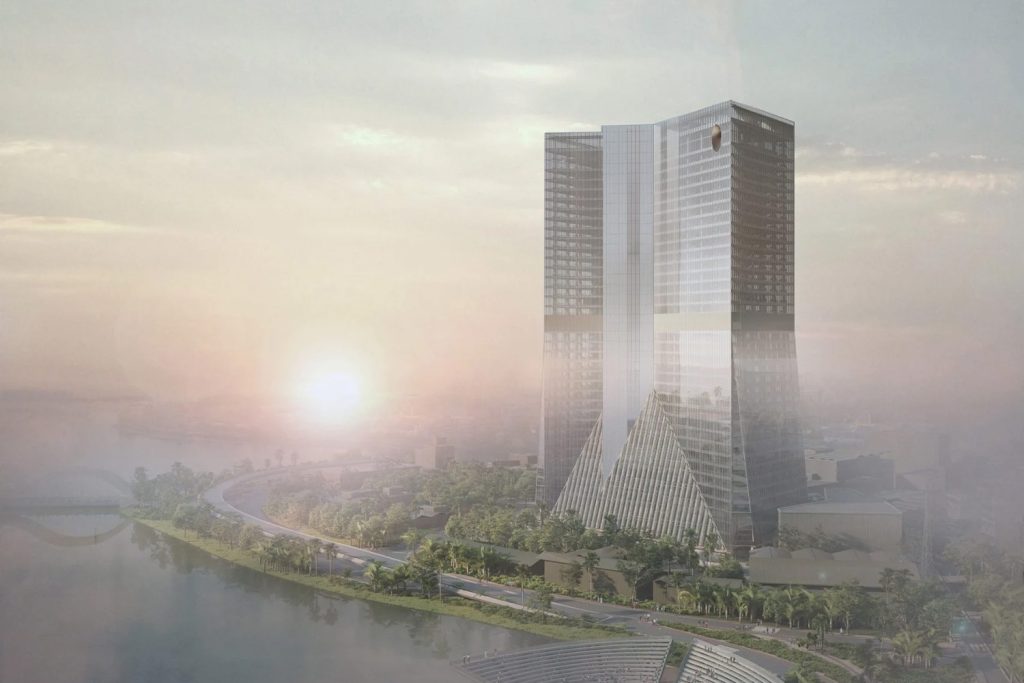 OMA unveiled the design of Dhaka Tower, a new office building that will be 150 meters tall and cover 180,000 square meters. It will be one of the largest buildings in Bangladesh. The plan was created by Shanta Holdings, a real estate company based in Dhaka, with help from OMA Partner Iyad Alsaka.
The Dhaka Tower is the first large-scale landmark building in a new business area on the edge of Tejgaon. Tejgaon used to be the city's industrial hub, but now it's home to some of the biggest companies in the country and around the world.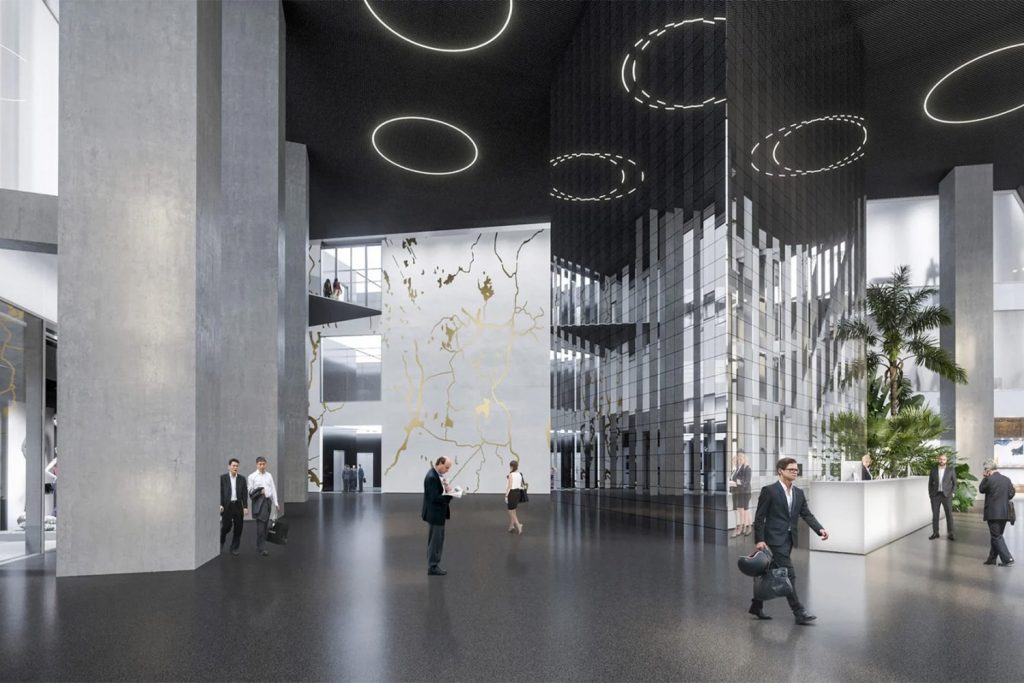 Dhaka Tower comprises simple, abstract forms that have been pushed outward. It stands on the shore of Hatirjheel Lake. A rectangular core connects two triangular floor plates and has lifts that give you a view of the lake. The layout allows for a lot of natural light and views, which the building's orientation and the fritted glass can control.
Instead of following the usual zoning rules for a tower on a platform, the base is pyramidal, creating tall atriums that connect directly to landscaped outdoor areas. The triple-height lobbies are surrounded by shops and restaurants. The background of both atriums is a custom pattern based on Dhaka's waterscape. The base has a display area that goes up to a height of 40 meters. On the top floor of the building, there is a diner with seating inside and outside. Right next to it is a two-level viewing deck that anyone can use to get a great view of the city.
"Our design for Dhaka Tower is inspired by the spirit of Bangladesh's thriving economy. Its shape expresses the aspirations of a dynamic nation, making a bold statement on the city's skyline." said Iyad Alsaka, OMA Partner.
The whole project will be shown off in Dhaka at the beginning of 2024.