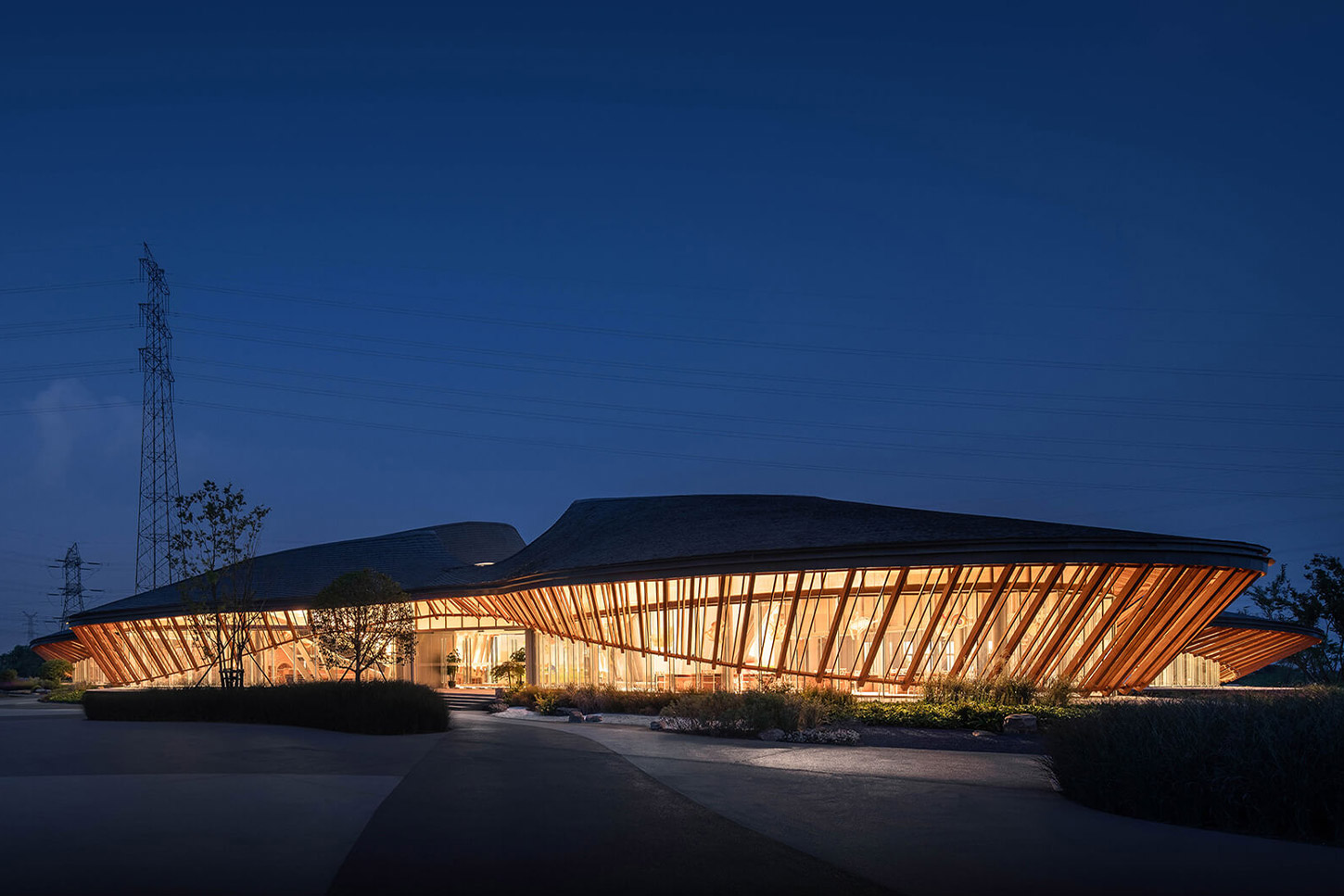 The new Tourist Service Center in the entrance area of Nantong Urban Agricultural Park in Nantong, China, is a group of 3 buildings, including a Comprehensive Service Center called "Gather Grain into Granary," an Exhibition Hall of Rural Life, and a public restroom renovation works. The building has a total construction area of 4552.8m2, and it took the Z-ONE studio only four months to complete the project, from concept design to completion. Z-ONE Architects is a newly emerging studio established in 2020, specializing in experimental architectural practice in rural China.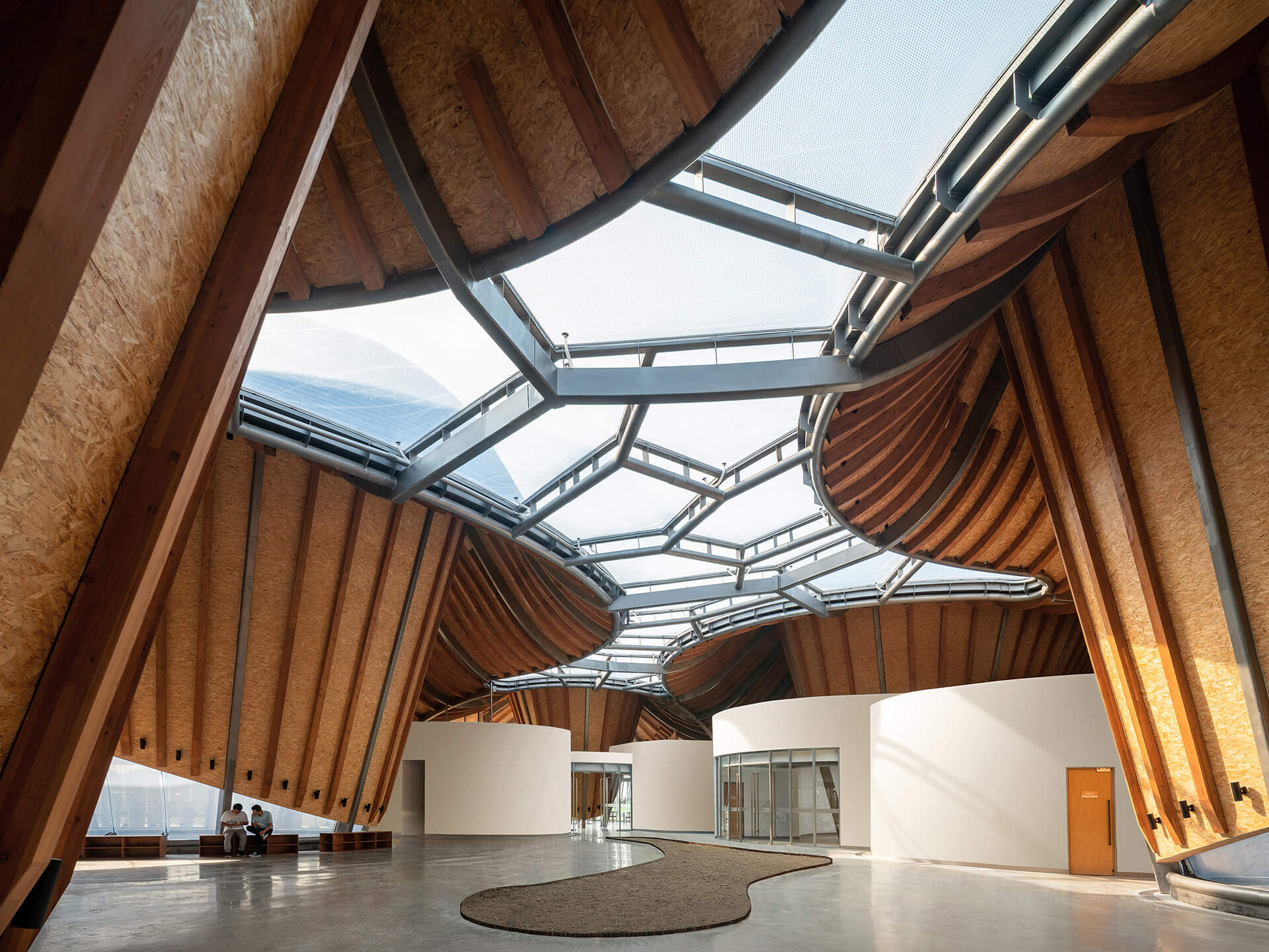 Since it is situated at the entrance of the Tourist Center in Nantong Park, it has a crucial influence on how visitors see the entire park. The project is designed to smoothly transition between urban and rural experiences without omitting the reflection and reconstruction of modern design language.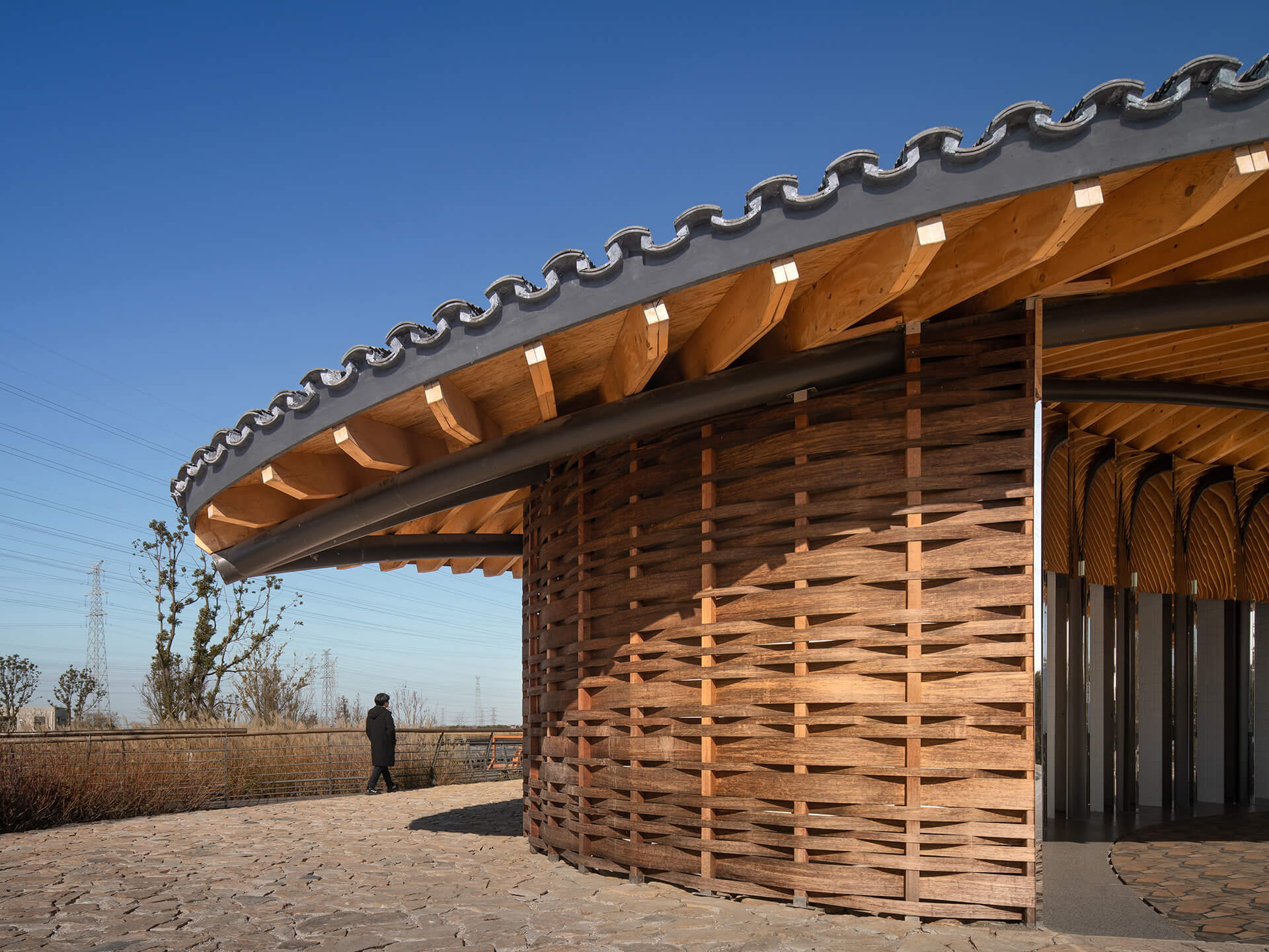 The main "Gather Grain into Granary" Comprehensive Service Center uses a composite steel-timber structure, and it is divided into five zones like warehouses. It includes a field library, a gallery, a study area, an eating area, and a multi-purpose room for various events. Every core space has an inside "light well" that is created by the structure's junction by the design team. These light wells give guests various ways to experience natural lighting, allowing them to absorb the power of nature in its many qualities.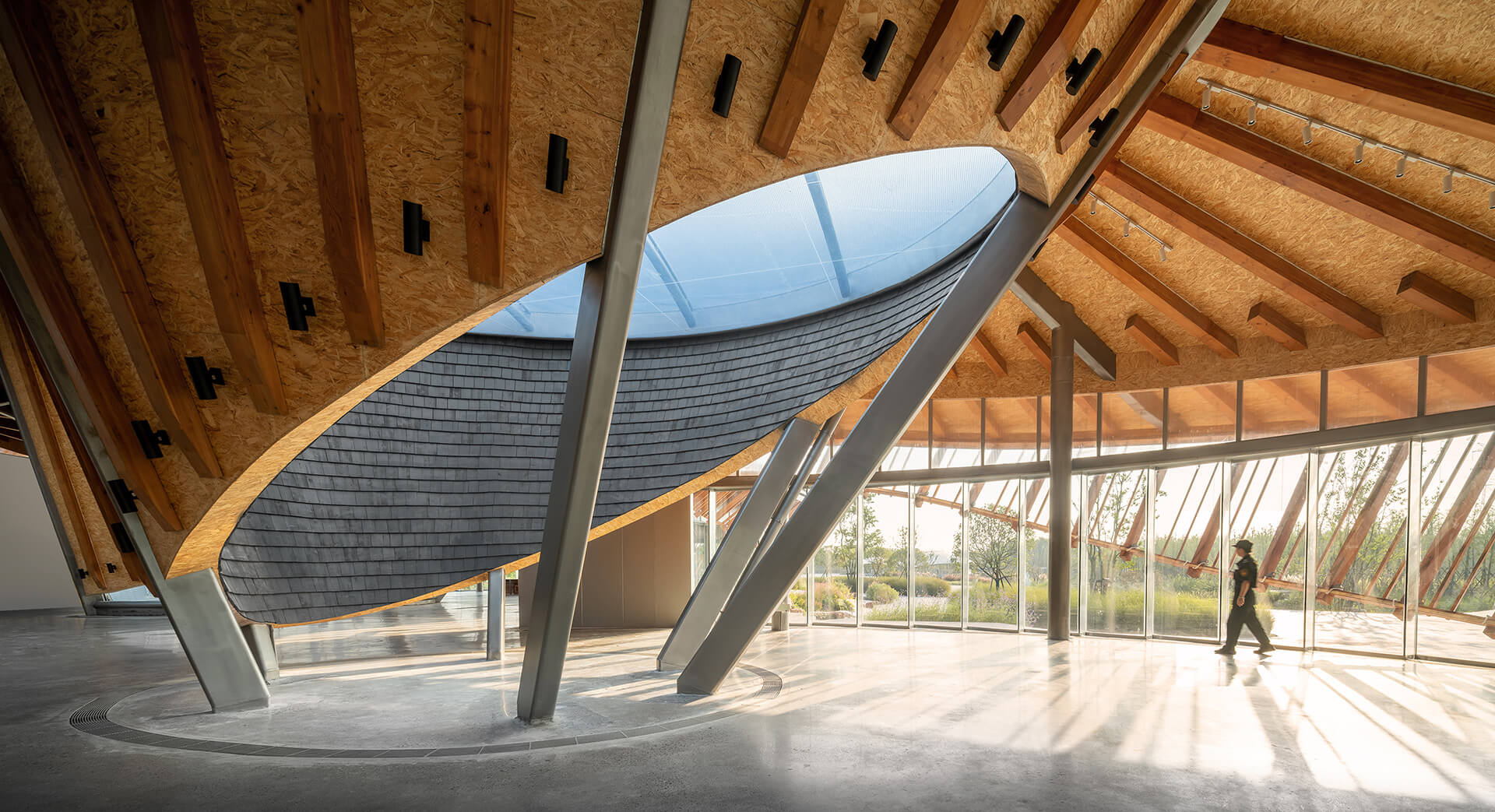 During the design phase, the Z-ONE team reduced the dimension of the free-form surfaces, significantly reducing the need for custom-shaped steel and wood components and the technical installment challenge. At the same time, a clever solution was found for installing many tiles on the roof's asymmetrical curvature.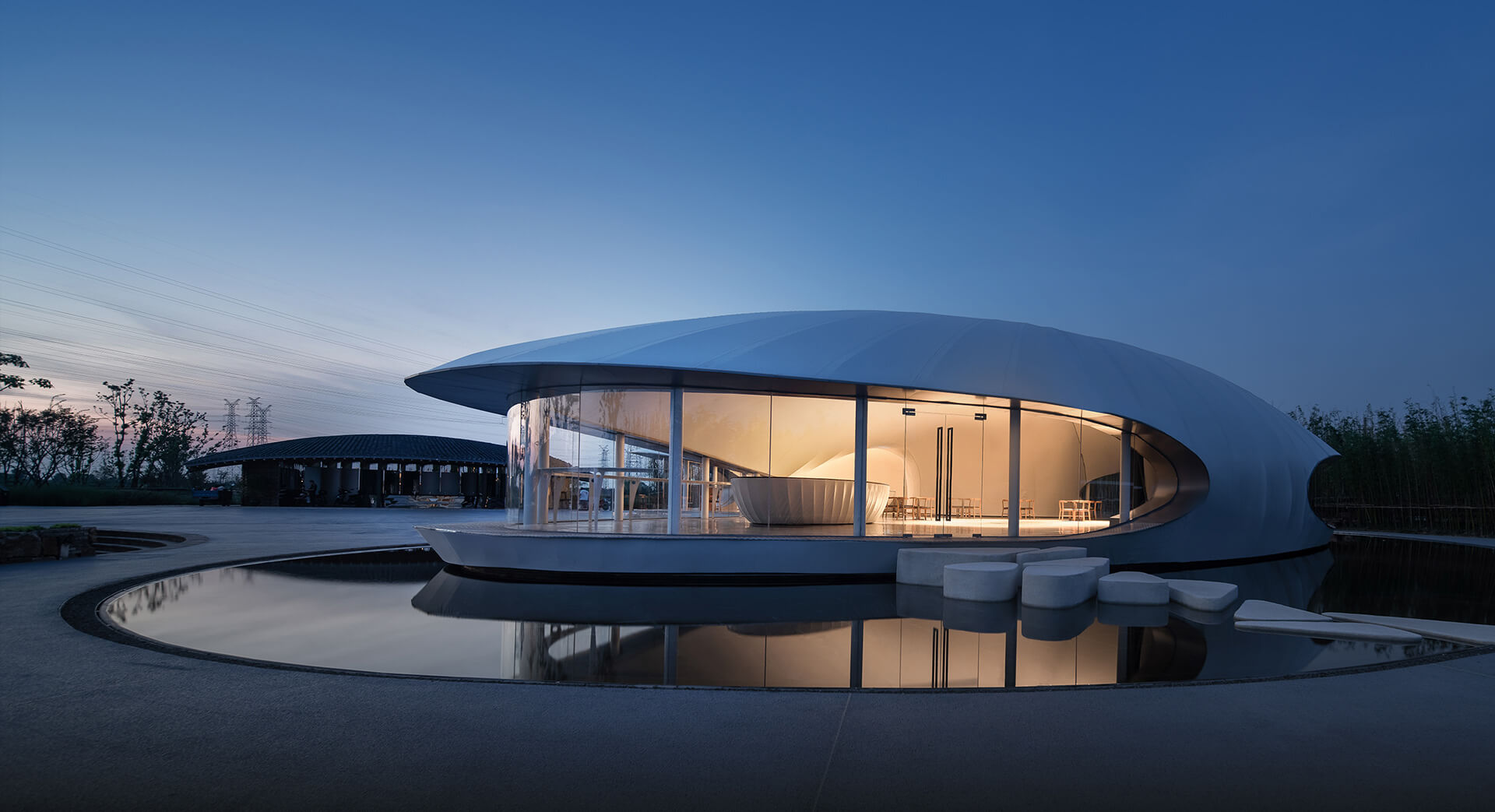 The Exhibition Hall of Rural Life employed an architectural vocabulary membrane structure, as the shape and texture of the hall not only captured the overall park's theme but also the distinct morphological features. Another creative technique is altering the height of internal spaces to provide multi-functional zones.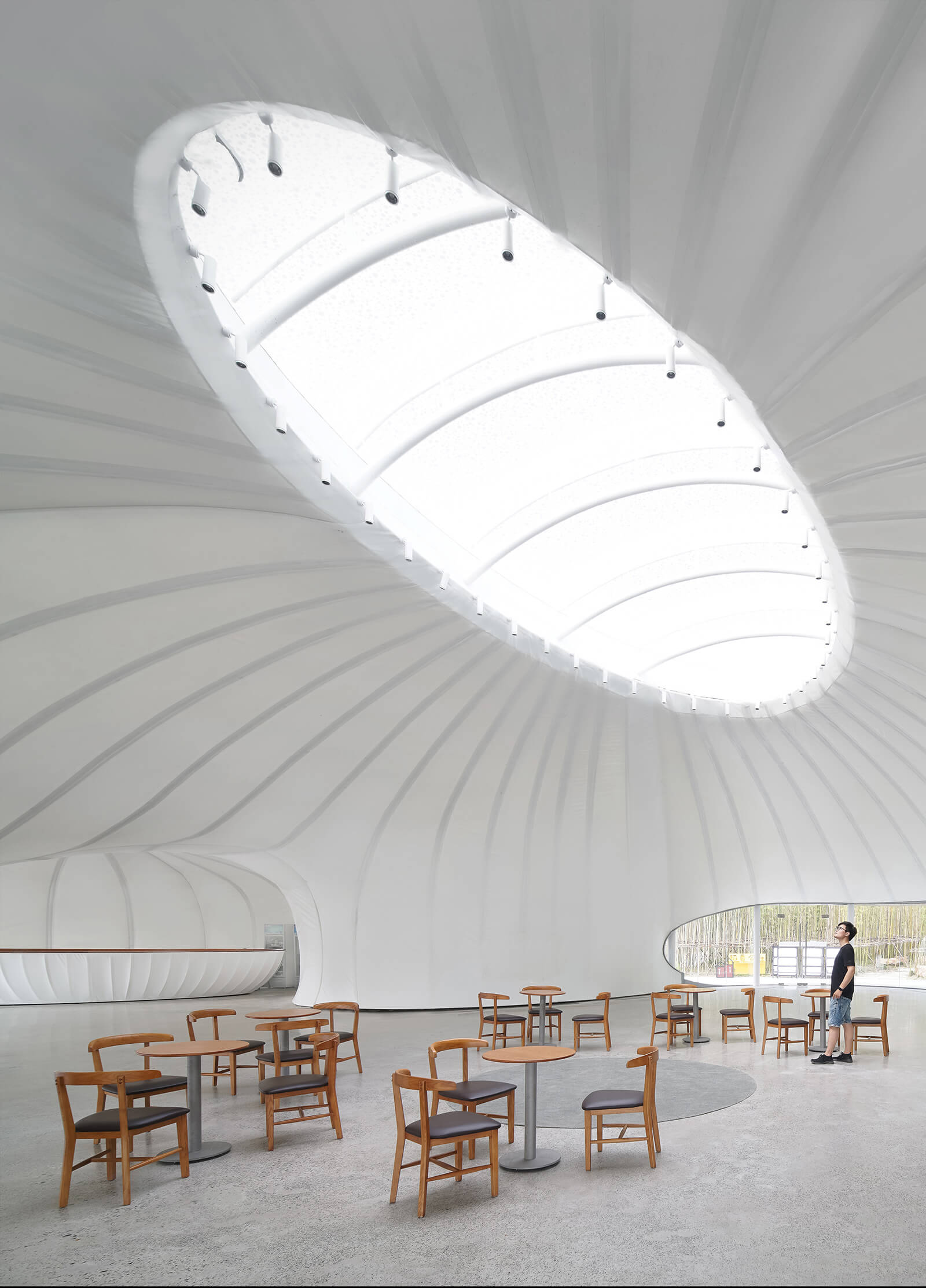 While the internal space is kept intact by the clean white texture and skylight penetration, which layers a tiny house into a large room, a curved long horizontal window with a unique river view isolates and merges the entire area with the surrounding environment using a sensitive top height adjustment.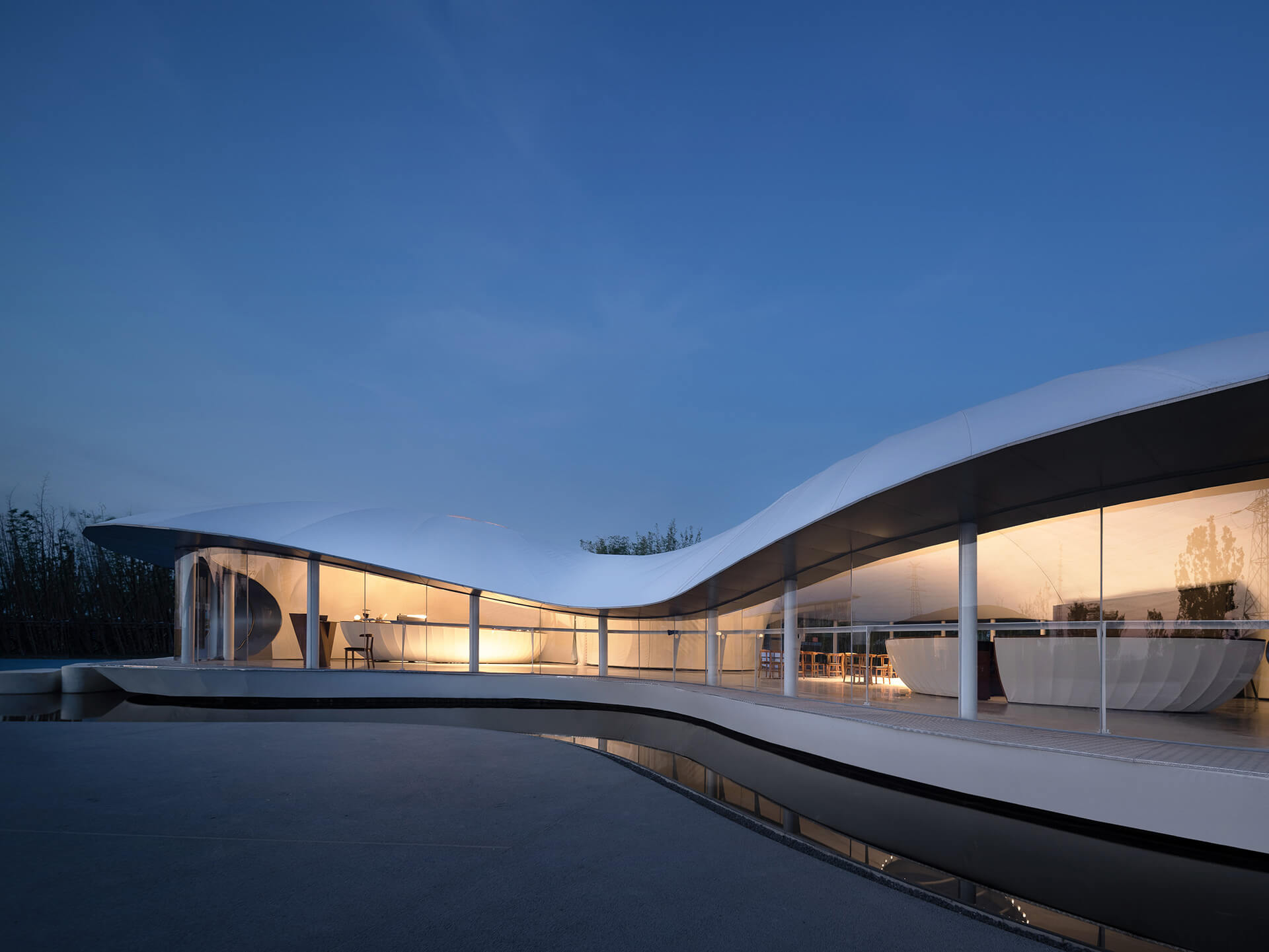 The remodeling of the public toilet, taking into account the general spatial form of the entry, is the project's third component. It aimed to minimize the building's physical presence as much as possible. The walls and roof are perceived as being light and heavy, respectively, in the structure. While the reflecting material in the back interacts with the gray area created by the public washroom in the front, the heavy material ceiling appears to be floating.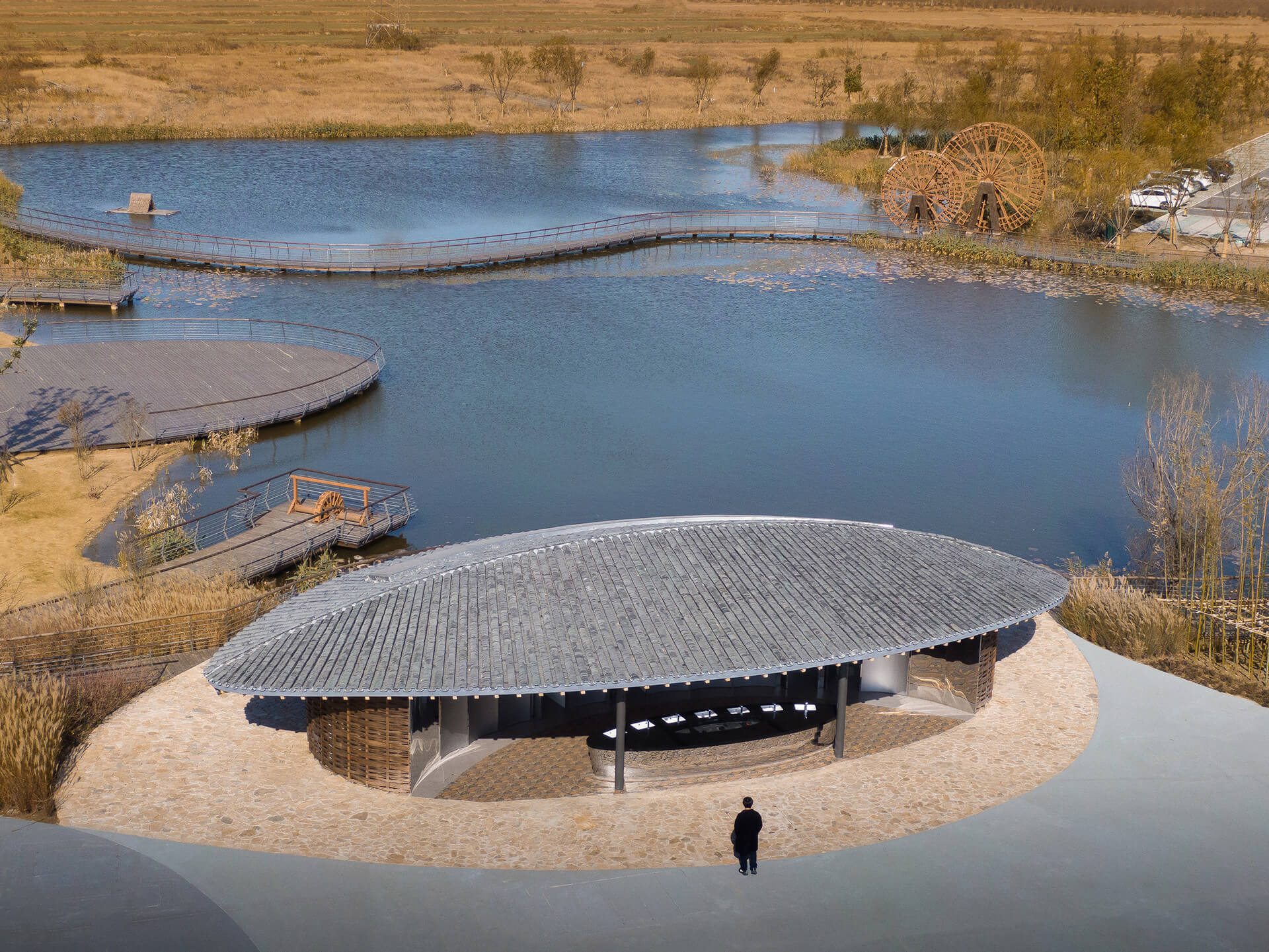 Project info:
Location: Nantong, China
Studio: Z-ONE Architects
Design Team: Shaoying Lei, Hao Jiang, Huajian Gu, Hao Chen, Tianrui Zhu, Yuhao Fu, Shiyuan Tang, Ziwei Zhu, Yingbo Li, Sihan Guo(intern)
Project Director: Cheng Zhang
Year: 2021
Area: 4552.8m2
Category: Cultural and service center
Photographs: Linbian