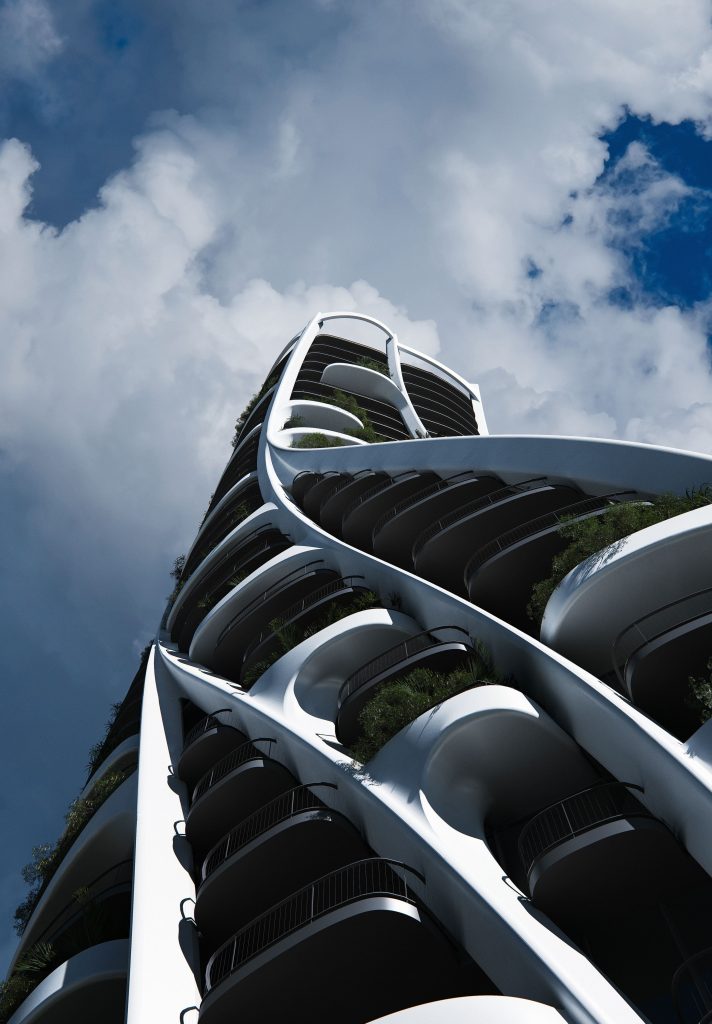 MAD Architects, led by Ma Yansong, has revealed its first mixed-use project "Qondesa" in Quito. Soon to be Quito's tallest building, MAD aspires to offer a design solution for integrating nature into high-density living with a vision of an ecological future.
MAD's dynamic design, inspired by its natural surroundings, aims to connect residents to the beauty of nature. Qondesa's exterior facade resembles twisting vines weaving around the building, tapering at the top, and sprouting greenery that forms planters throughout the building's balconies. Furthermore, the exterior shape of Qondesa is intended to avoid blocking natural light and views from surrounding buildings.
The city is situated on the eastern slopes of Pichincha, an active stratovolcano in the Andes mountains. The facade detail's stone-colored appearance is a nod to the stone facades in Quito's Old Town, where historic buildings used volcanic stone from the nearby volcano. The façade's playful organic lines combine with protruding, native vegetation to create an elegant aesthetic that will become a landmark in the city's skyline.
The building is a green design made up of intimately scaled urban apartments that are conveniently connected to Quito's main destinations via the neighboring Iaquito Metro station, making it an ideal residential destination for Quito's city dwellers. It is also across the street from La Carolina Park, a 67-hectare active green space in the city's heart that connects all residential, business, and leisure elements. Qondesa, with its numerous amenities and communal areas, promotes a new possibility for a vertical community in which residents play an important role in animating the building.
Qondesa's scale, design, and functionality are enhanced by eco-efficient engineering, which incorporates sustainability parameters such as responsible resource and energy consumption, as well as comprehensive waste management from the design stage. This significant urban contribution is part of Quito's new urban plan, which aims to make the city more environmentally friendly, with better commuting options and an overall higher quality of life for its residents.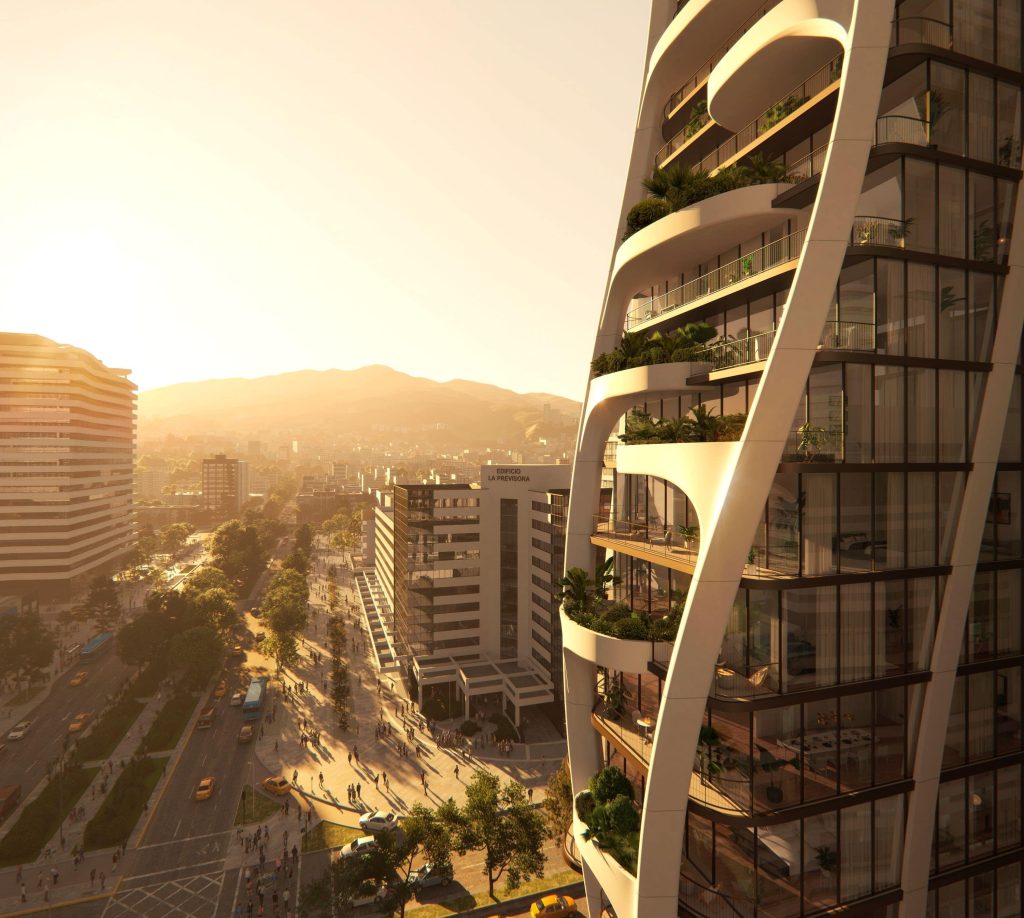 Project Info
Principal Partners in Charge: Ma Yansong, Dang Qun, Yosuke Hayano
Associate Partners: Tiffany Dahlen
Design Team: Jon Kontuly, Xie Peng, Horace Hou, Edwin Cho, Matthew McFetrick
Client: Uribe Schwarzkopf