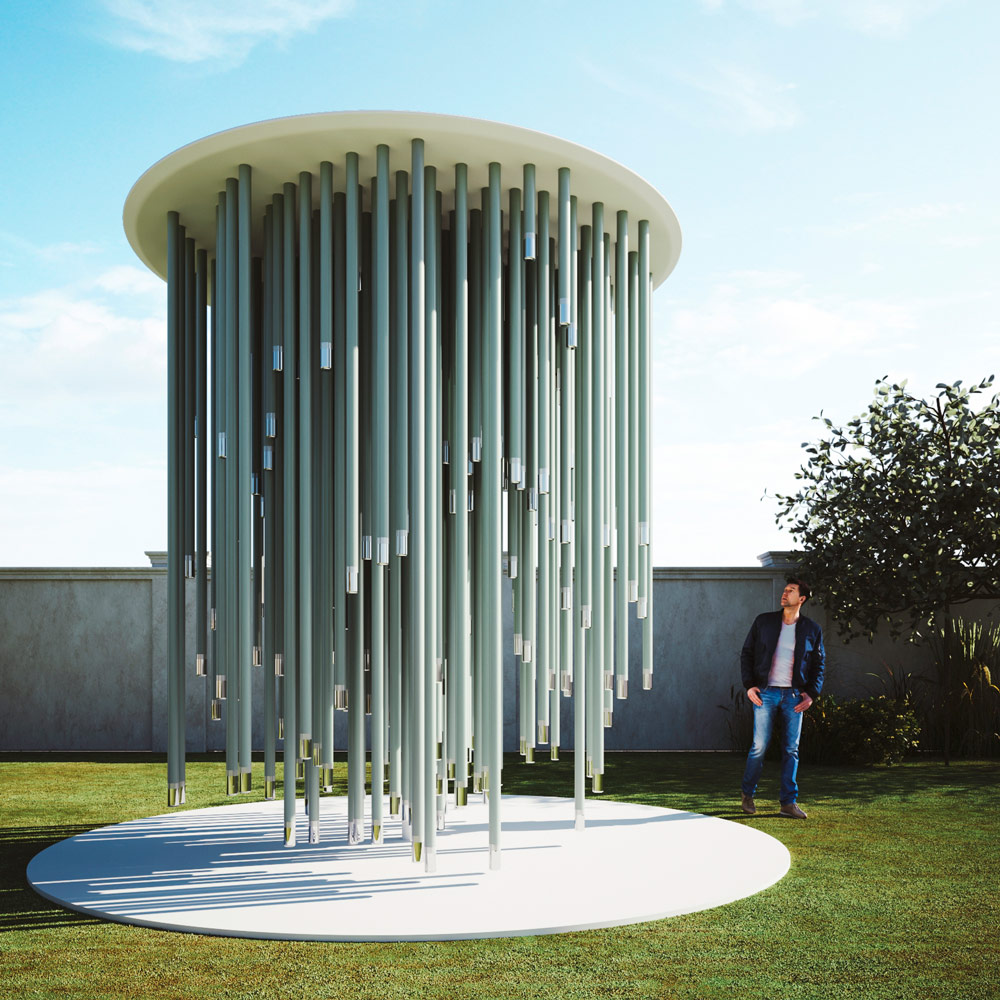 Designed by WAY Object Studio, HON is an art piece inspired by biomimicry that features luminous elements for night-time display. Its design is reminiscent of undulating waves that symbolize enduring hope as long as there is wind. The art piece is fashioned after an organic being that sways with the wind, creating a natural, rhythmic movement that is both captivating and inspiring.
The sculpture boasts a simplistic structure that relies on a solitary column to sustain the roofing and suspended branches. Additionally, all the electrical components that support the LED lighting are concealed within the roofing structure. By cleverly concealing the main column within the screen of branches, the sculpture appears to levitate above the ground, providing an illusion of weightlessness.
"Sunshine is delicious, rain is refreshing, wind braces us up, snow is exhilarating; there is really no such thing as bad weather, only different kinds of good weather."- John Ruskin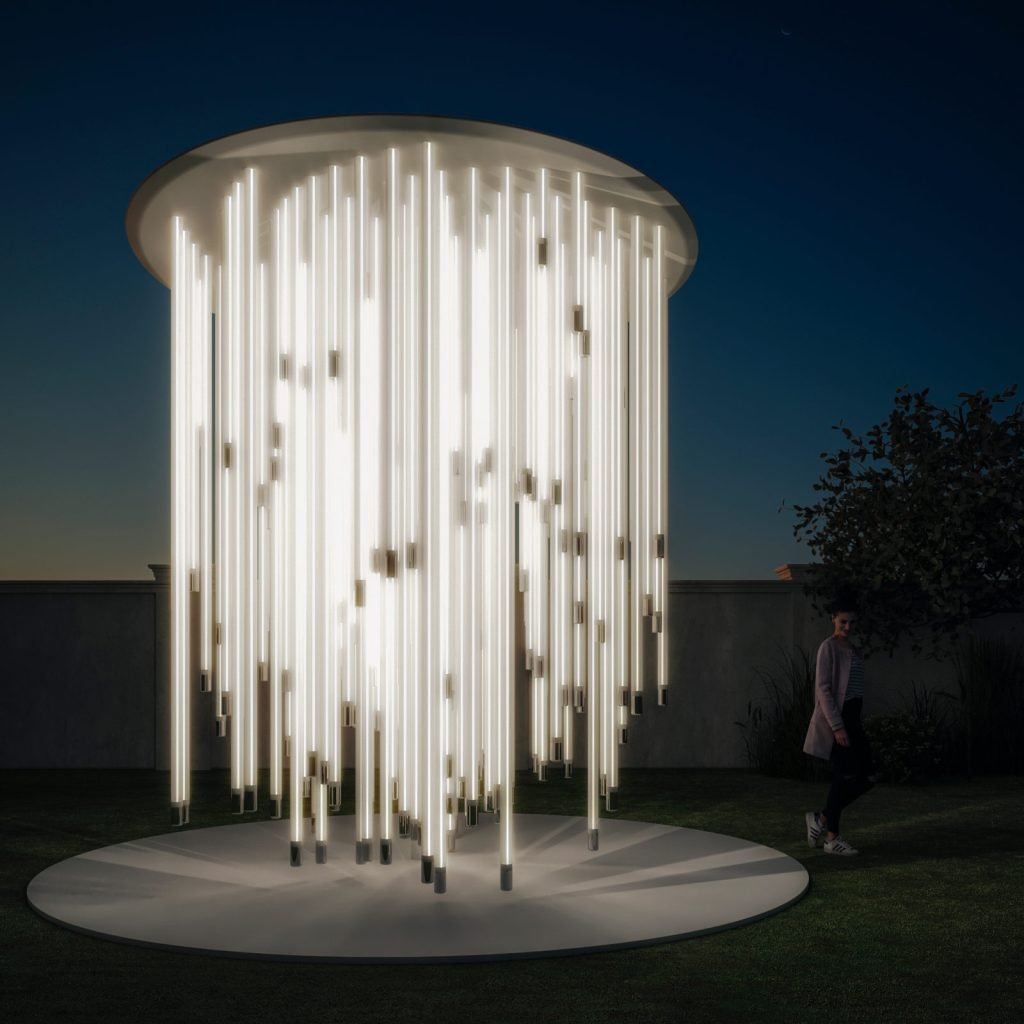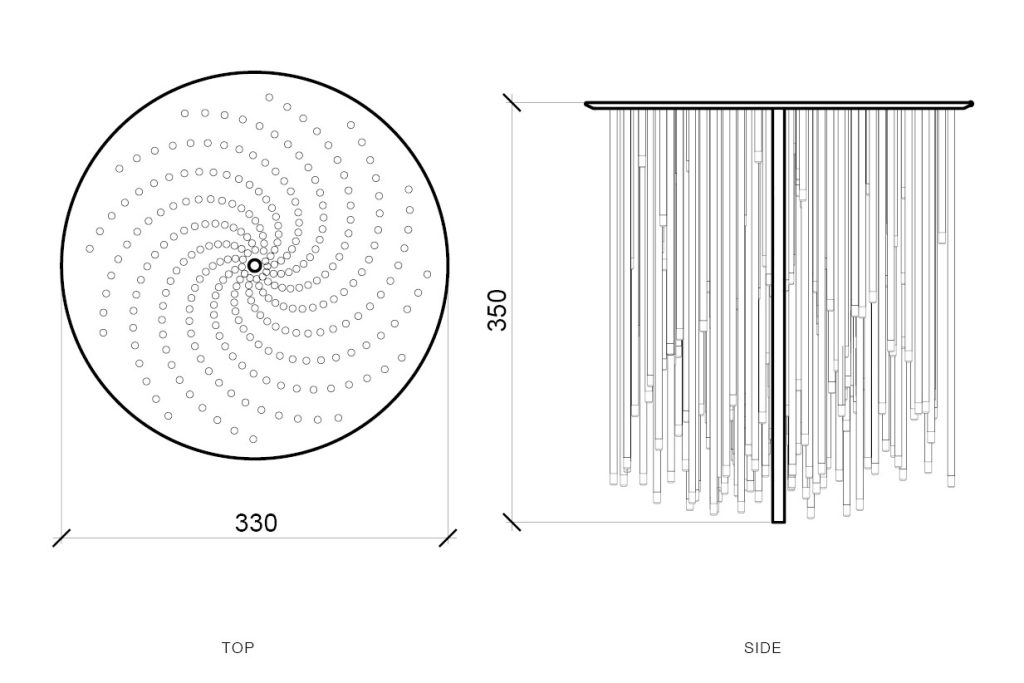 The whole sculpture can be pre-fabricated and assembled on-site for fast installation. The design is created to be interactive and movable to create a playful atmosphere.
The scatter of branches' location is designed parametrically, as well as the height of the branches. The variation of the computer-generated pattern mimics the organic life pattern, making HON blend into the surrounding.
The HON project requires four materials: weatherproof translucent silicone rubber with a diameter of 6cm, a LED light strip with a diameter of 4cm, chrome plating aluminum that is suitable for outdoor use, and a steel column with a diameter of 4cm. The weatherproof translucent silicone rubber can provide protection against various weather conditions and is an ideal material for outdoor use. The LED light strip can provide lighting and illumination for the project. Chrome plating aluminum is a durable and corrosion-resistant material that is perfect for use in outdoor settings. Finally, the steel column can provide a strong and sturdy support structure for the project. Together, these materials can create a unique and functional project for outdoor use.