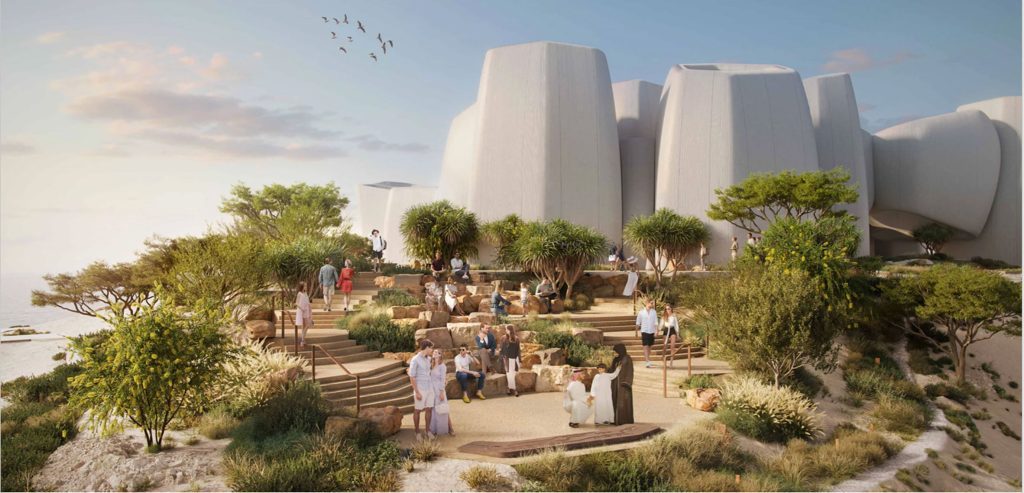 At the end of September, British architectural studio, Foster+Partners announced that "the world's first fully immersive experiential marine life center" would design by them. The institute will locate in the Triple Bay Marina, at the ultra-luxury destination, AMAALA, on the Red Sea coastline of Saudi Arabia. The Marine Life Institute is part of the Triple Bay masterplan by HKS Architects for the Triple Bay development project.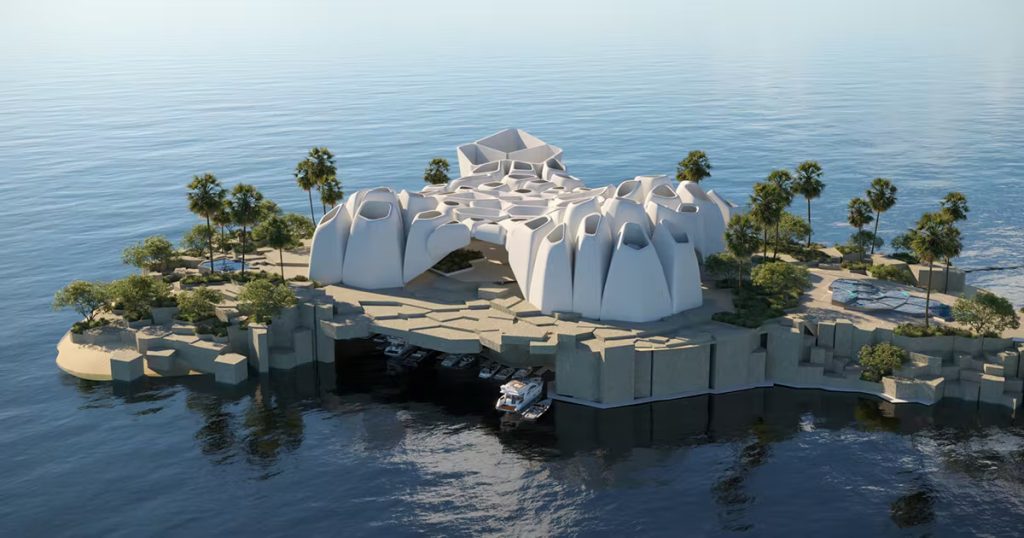 The Marine Life Institute will function as a scientific research center and a tourist destination. It will be a place where visitors can examine and experience natural coral-marine life. The experiences of the visitors start from the entrance of the place. In addition to the exhibition spaces, the building will also have laboratories, educational, and observation areas. In addition to research-centered training and excursions, diving and underwater tours will also be held to get to know marine life better.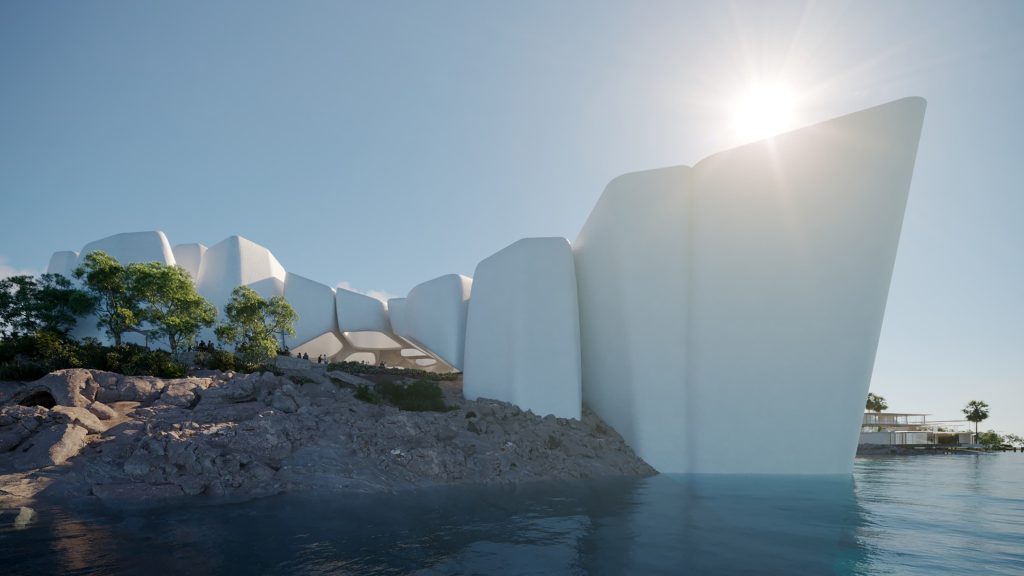 Gerard Evenden, Senior Executive Partner of Foster + Partners, said in the press release, "We are delighted to be working closely with The Red Sea Development Company to realize this unique project. Integrated exhibition displays take visitors on a journey through the Red Sea as they travel down through the building towards the immersive deep reef 'big reveal.' At the heart of the space, a large suspended semi-spherical tank – a real first-of-its-kind – contains local marine wildlife within a stunning coral exhibit."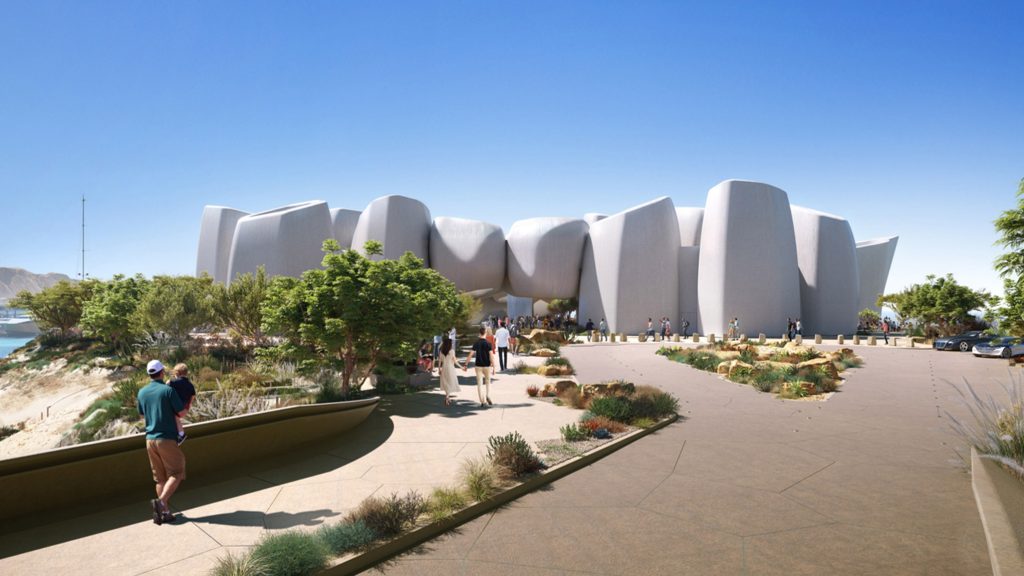 The institution is inspired by the Red Sea's thriving coral formations and stunning views of the Red Sea.
The canopy over the building provides ventilation, shading, and open space to the sky. The large canopy is supported from 4 points with a structural steel frame. The 10,340 square meter institute has 3 floors; 2 above ground and 1 underground floor. The shape and color of the building are inspired by coral-marines life. GRC panels were used to keep the structure strong and to increase its harmony with its environment. The main plaza offers a view of the Red Sea and marine.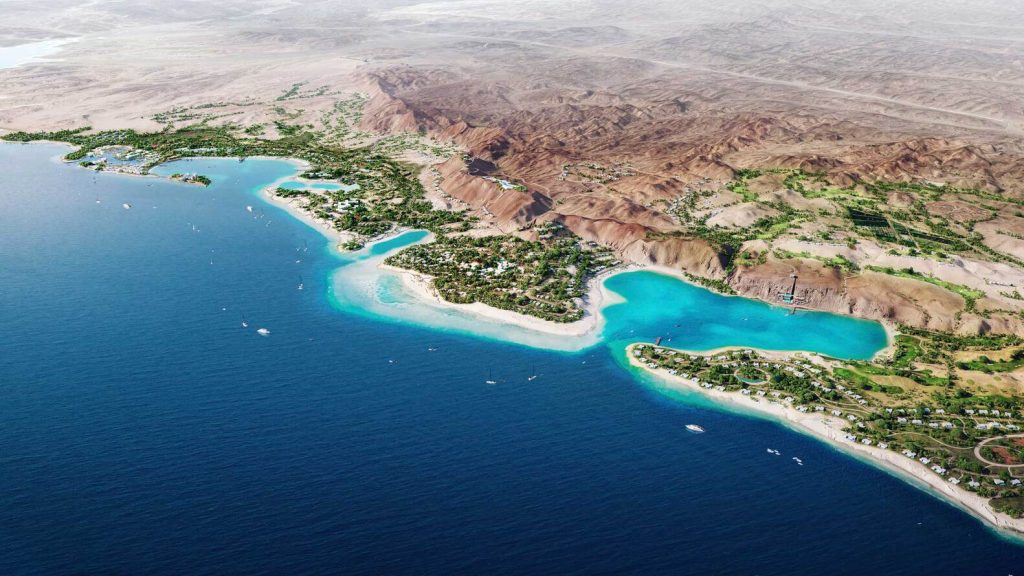 Native plants cover more than 40% of the site, and a system to collect runoff water prevents erosion and pollution while reducing mains water use. Many things, like lightning in the building, are sustainable and designed with an innovative framework.
John Pagano, Group CEO of The Red Sea Development Company (TRSDC), said in the press release, "The institute will live in the Triple Bay marina at AMAALA, but is the beating heart of our broader ambitions to protect and enhance the thriving Red Sea coast of Saudi Arabia. Through our expanding portfolio of projects, we will share our valuable scientific discoveries with the world and enable our guests to experience the true beauty of our thriving coral reefs."